Sarasota: A Tour in Pictures
These photo op spots will capture the essence of Sarasota, arouse the most jealousy from friends back home, and help you relive your trip year after year.
Sometimes the memory of a trip isn't enough. Sometimes, those documentations of having been there need to be shared, hung, or framed. Maybe on Instagram, maybe on Facebook, maybe on your fridge. Images that make friends jealous and remind you of those sweet days of vacation bliss. The following photo op spots will maximize bragability rights and give you a photo tour of this great city, all free and all truly Sarasota. Consider it a selfie checklist of sorts. Snap the pic, share, print, and be sure to use hashtag #mysarasota.
Siesta Beach Lifeguard Stand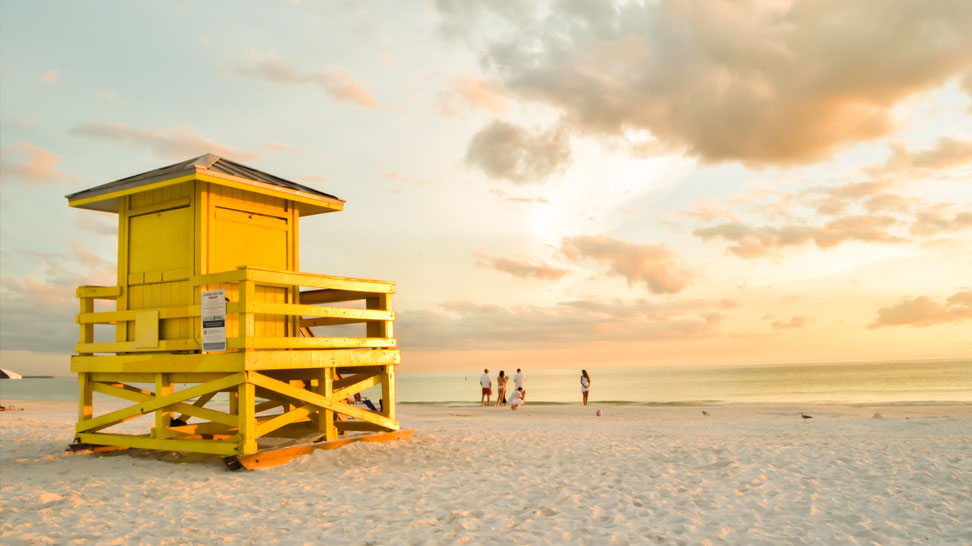 The colored lifeguard stands on Siesta Key Public Beach not only help you find your friends easily ("I'm just left of the yellow stand"), they also provide a distinctive landmark to differentiate pictures of this beach from others. From the side or behind, it's a great pop against the sand and sea and truly screams Siesta!
Ca d'Zan Terrace
The stunning mansion at the Ringling Art Museum, Ca d'Zan features a terrace abutting the water that merges history, architecture, and aquatic beauty. One shot and you've captured two essential elements of Sarasota – serene waters and circus history. Entrance to the grounds is always free and there is no shortage of photo fodder in all directions.
Ringling Bridge
Like the Golden Gate in San Francisco and the Brooklyn in New York, the Ringling Bridge serves as a landmark of Sarasota. Crossing the water of Sarasota Bay, the bridge is our photo ambassador. Try capturing the image from Bayfront Park to include the sunset and/or sailboats from the marina. Images of downtown from the top of the bridge are also a bonus.
Venice Jetty
Fishing, beach, pier, rocks, and a sunset. Put them together and one 4x6 exemplifies this Old Florida fishing town. Bonus points of a dolphin jumping joins the party.
Shell Road on Siesta Key
This strip of public beach eliminates the human footprint population, leading to a better opportunity to a selfie with the sea, not a myriad of other beachcombers to photoshop out later.
Mangrove Tunnels
The mangrove tunnels on Lido Key merge the natural elements of Sarasota – mangroves and sea life – with the athletic – kayaking and stand up paddleboarding. One look at it from home will remind you of those weird crabs, the visible roots, the sore abs, and the warm skin.
Unconditional Surrender
Be it a group shot of smiling faces, a silly look up the skirt, or a kiss in front of the kiss, a picture in front of this massive statue is a tourist must in Sarasota. With the marina in the background, it's a unique shot found only here.
Myakka River State Park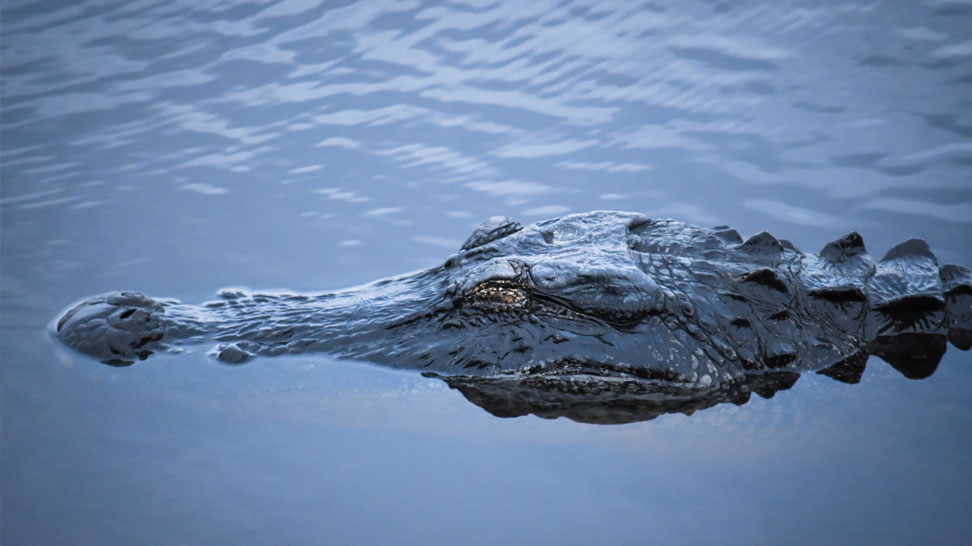 Take your pick at Myakka River State Park. Is it a shot of a gator a few feet away? The canopy walkway? A massive tree dripping in Spanish Moss? A river overview from the observation tower? A slash pine at sunset? Give each a try and see which accrues the most "likes".
Sunset on Bayshore
For a stunning sunset shot, you can always (always!) head to the beach. But for a twist, try the point where Indian Beach Drive curves and becomes Bayshore Road. Pull over, grab a spot on the bench, and capture the water, the skyline, the bridge, and perhaps a porpoise or two breaking the surface.
Siesta Key Drum Circle
On Sunday evenings, a beach party unlike any other takes place on Siesta Beach. One push of a button and you'll have a mix of quartz sand, sunset skies, dancing revelers, and a vibe that screams Sarasota vacation.
Bonus Shots
For a few extra "I did that" images that may involve an admission fee, grab a few snaps of the banyan and ficus trees at Marie Selby Botanical Gardens, a selfie of yourself near a liger at Big Cat Habitat or a flamingo at Sarasota Jungle Gardens, and a pic of a Manatee at the South Florida Museum.
Family Pictures
If taking portraits is on the vacation bucket list, try the Celery Fields at sunset, the Keith farmhouse at Phillippi Mansion, or the driftwood on Longboat Key. Each is free, open to the public, and tried and tested by yours truly.