Sarasota Spring Training History: The Boys of Spring
Sarasota has hosted five MLB teams in nearly a century of Spring Training visits from players, coaches and fans – and it's all thanks to a man named "Mugsy"
John J. McGraw was a pugnacious, no-nonsense man who loved to win and knew a great opportunity when he saw one.
As manager of the New York Giants, "Mugsy" McGraw imbued a win-at-all-costs mentality in his players during baseball's dead ball era of the early 1900s, a time when runs were collected slowly over nine innings and when home run kings often belted fewer than 10 in a season.
In the offseason, teams boarded trains and traveled south and southwest for Spring Training. They went to Hot Springs, Ark., and Tulsa, Okla., and Macon, Ga. McGraw's Giants trained as far west as Los Angeles and as far south as San Antonio.
But the Roaring Twenties ushered in new opportunities for McGraw and his Giants. Florida's Grapefruit League added Sarasota to its list of Spring Training sites, a city that boasted a brand-new ballpark and a booming real estate market. Spurred on by his friend John Ringling, McGraw saw the potential for big money, and he wanted a piece of the action.
Mugsy Comes to Town
Sarasota entered the Grapefruit League in 1924 when Payne Park was built at 2050 Adams Lane. Carved out of a 60-acre plot, the park had seats for about 3,400 spectators and featured a centerfield fence that stood 500 feet from home plate. (Today, Tropicana Field's centerfield fence stands 404 feet from home.) At Payne Park, McGraw drilled his hardscrabble brand of baseball into his players. Off the field he speculated in Sarasota real estate.
"McGraw was very interested in Sarasota because it was going through a land boom," says Pat Calhoon, Sarasota County's professional baseball liaison. "I think that was part of his interest in coming down."
But whatever McGraw got out of Sarasota for his team he lost for himself in his investments. In 1927, the city's real estate boom went bust. As the 1928 Spring Training season drew near, McGraw decided to move the Giants' Spring Training to Augusta, Ga. But despite his departure, McGraw began a winter tradition in Sarasota that continues to this day.
Payne Park's Mid-Century Years
Over the next 60 years three Major League teams conducted Spring Training at Payne Park. The Boston Red Sox were the first in 1933. General Manager Eddie Collins and Manager Marty McManus brought the struggling Sox to Sarasota to try to build an American League pennant contender. Their efforts were often in vain. Nevertheless, the Red Sox returned to Sarasota every year, except during World War II, until 1959 when owner Tom Yawkey moved the club's Spring Training venue to Scottsdale, Arizona in order to be closer to his daughter, Julia, then a student at Arizona State University,
The Los Angeles Dodgers brought future Hall of Famers Sandy Koufax, Don Drysdale and Duke Snider to Payne Park for five exhibition games in 1959. It was the Dodgers' second season in Los Angeles, and their brief stint in Sarasota must've done them some good. They would go on to win the World Series in 1959.
In 1960, the Chicago White Sox, the team the Dodgers defeated in the 1959 World Series, would set up camp for the first time at Payne Park. The White Sox would return for the next 37 seasons, longer than any team in the town's history.
Ed Smith Stadium is Built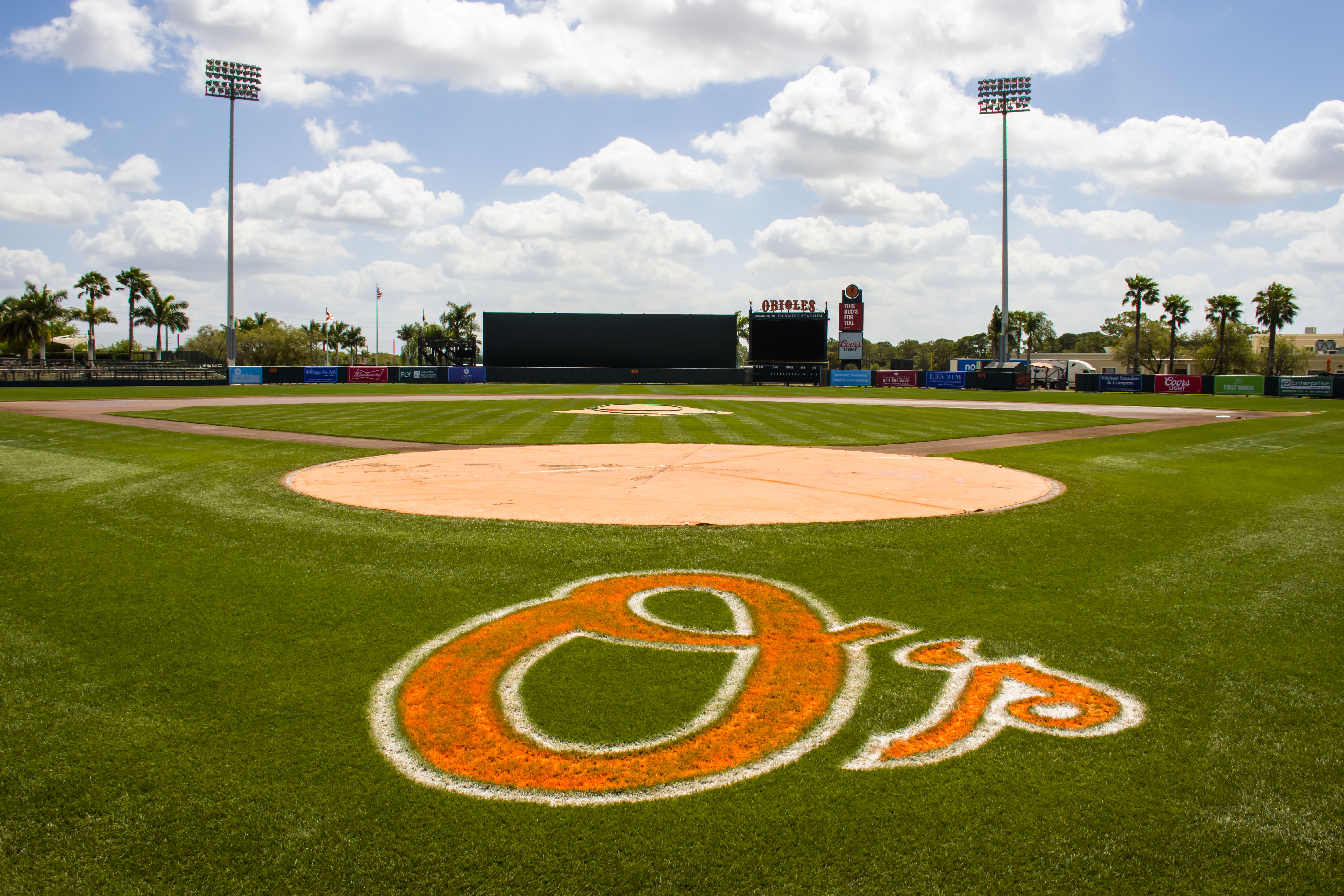 In 1989, the team's loyalty to Sarasota paid off with a new home. Ed Smith Stadium, an 8,500-seat ballpark, located at 2700 12th Street in Sarasota was built. But despite a brand-new ballpark in which to train in the offseason, the Sox's in-city move was bitter-sweet. The following year, Payne Park was demolished after standing for 65 years.
After the 1997 season, the White Sox left Sarasota for the Cactus League in Tucson, Arizona. The following winter, the Cincinnati Reds arrived at Ed Smith for Spring Training in 1998. They would remain in Sarasota for nearly a decade before leaving for Goodyear, Arizona in 2009.
At the beginning of the 2010 Major League Baseball season, the Baltimore Orioles moved to their spring training operations to Ed Smith where they remain today. 2019 saw the arrival of the Atlanta Braves and the opening of their new Spring Training home, CoolToday Park at 18800 South Villages Parkway in North Port. For the first time, two major league clubs would simultaneously call Sarasota County their Spring headquarters.
Today, Florida's Grapefruit League consists of 15 Major League teams. Ten of these teams now train and play in within a 90-minute drive from Sarasota.
You can thank Mugsy for that.