Sarasota County Dining Spots Off the Beaten Path
A meal can be memorable for both what you eat and where you eat it at these off-the-beaten-path eateries around Sarasota County.
1. Bob's Train
One of Sarasota County's best-kept secrets, Bob's Train offers a truly unique dining experiences. Tucked away in the corner of an unassuming parking lot off Fruitville Road, Bob's Train is quite literally housed in four restored Pullman train cars, each filled to the brim with Ringling Circus memorabilia. The restaurant serves up classic American burgers and other lunch fare with a side of local history.
Consistent with its quirky atmosphere, the restaurant keeps odd hours—be sure to double check their website or call in advance before a visit.
2. New Pass Grill and Bait Shop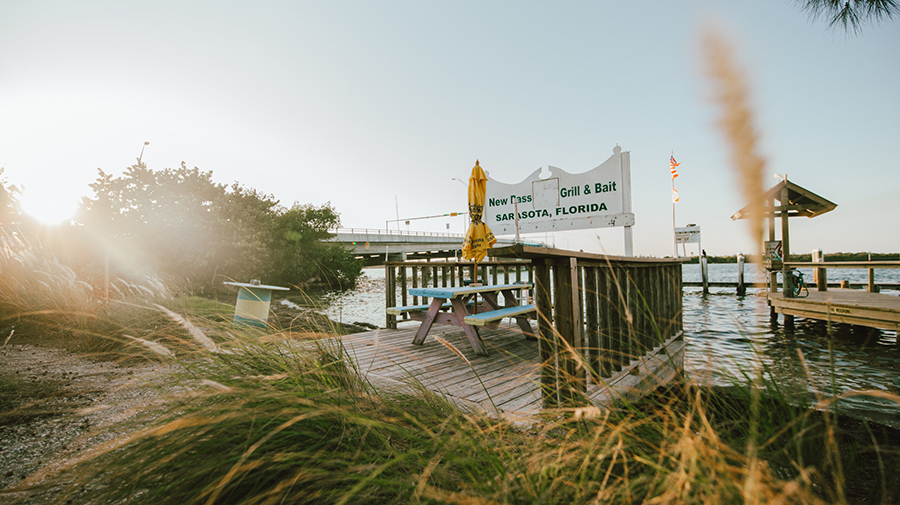 Truly a Sarasota County staple, this tried-and-true combination waterfront eatery and bait shop has been in business since 1929. The award-winning mainstay dishes out some of the best home-style, no-frills burgers in town -- perfect to enjoy on a summer afternoon.
The rustic atmosphere rings true with authentic, old-Florida charm -- fishing equipment and other tchotchkes line the aged wood walls, and fisherman can be seen cleaning their day's catch on the docks. So grab a cold beer, chow down on a juicy burger and reel in the nostalgia in the waterfront breeze.
3. Snook Haven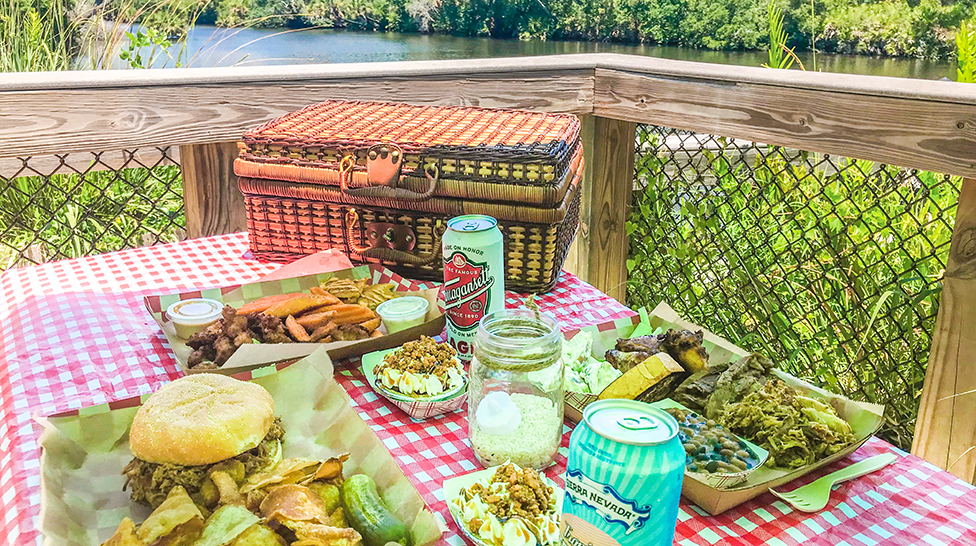 What better way to enjoy a summer day than with a plate full of smoky barbeque? For a taste of Old Florida head to Venice's inland and journey to Snook Haven. This fish camp offers daily entertainment, Southern cooking and river tours. This is where "backwoods" may have been coined. It sits on the Myakka River and the untouched beauty of the river and its natural surroundings are simply unforgettable. The spot even made a film debut in 1938 where Tarzan, played by Jimmy Weismuller, swung high through the canopy in "Revenge of the Killer Turtles." Turtles still mull about, but with the passing decades their "vengeance" has settled.
4. G's Southern Kitchen
Chef Gordon Gregory—affectionately known as Chef G—is the owner and operator of G's Southern Kitchen specializing in southern fare like candied yams and fried chicken (which has been renamed "Friend Chicken" due to its propensity to become a best friend of the palate after just one bite). Other favorites are the locally renowned Collard Green Egg Rolls and the mouthwatering Mac and 3Gheez. For the last year, Chef G has occupied the clubhouse dining room at Sarasota's Bobby Jones Golf Club, but also offers catering and delivery orders
5. J.R.'s Old Packinghouse Cafe
It's not just a catchy name; before its conversion into a restaurant and live-music hot spot, J.R.'s Old Packinghouse Cafe used to be a functioning packing house for locally grown celery in the 1920s. Today, this haunt boasts the sort of down-home dive-bar spirit that makes it a favorite among local blues, folk and bluegrass musicians, who perform six nights a week. Its menu includes an eclectic mix of Southern, Cajun, seafood, Cuban, Caribbean and other foods to keep you fat and happy during the show.