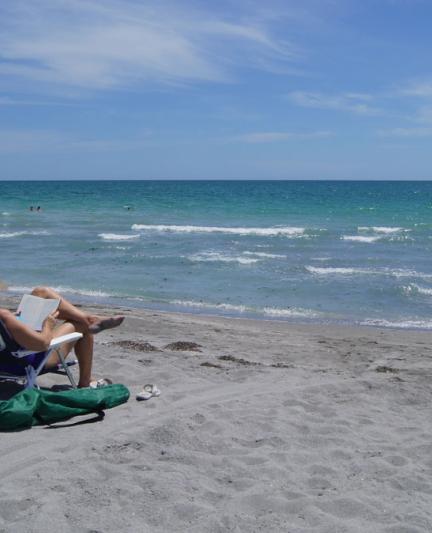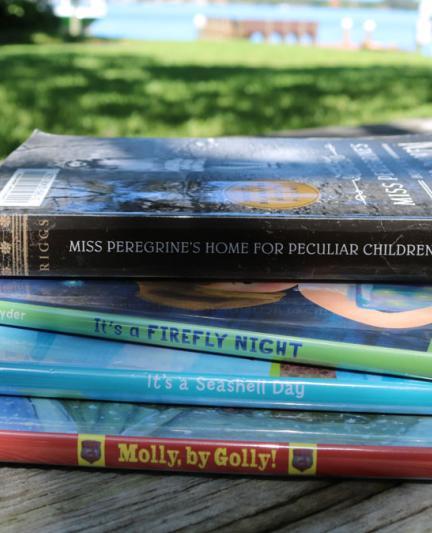 Sarasota Authors Continue a Writing Legacy
Sarasota is home to many famous authors. Consider picking up a copy of their work for vacation reading!
For more than a century Sarasota has been attracting well-known visitors, from John and Mable Ringling to many other world-famous personalities. Pristine beaches, cultural amenities and the tropical climate bring them here.
But it is also Sarasota's climate for creativity that draws people.
It's true. Sarasota is steeped in history as a cultural Mecca for those seeking creative inspiration, including writers. Many authors have lived here – MacKinlay Kantor, John D. MacDonald, Stuart Kaminsky, Walter Farley - among others. And sometimes Sarasota is the setting for the tales of love, mystery, crimes and misdemeanors.
In addition to being a great backdrop for the stories, Sarasota is the perfect place to enjoy a "good read" whether in a hammock or stretched out on a beach towel. Local bookstores and libraries are stocked with plenty of enticing reads for those needing an escape through a good mystery, thriller or romance.
One of Sarasota's most famous authors, a man who inspired many subsequent novelists, John D. MacDonald, was a prolific writer famous for mystery novels who moved to Siesta Key in the 1950's. MacDonald created some of Florida's most memorable characters before authors Carl Hiaasen, Tim Dorsey or Randy Wayne became best-selling authors from the Sunshine State. During MacDonald's career (he died in 1986), he became part of a colony of like-minded area writers who met regularly at a local downtown Sarasota eatery for comradery, conversation, and frequently a game of Liar's Poker. They dubbed it the Liar's Club and though the cast of participants changed over time, the group met for more than 30 years. MacDonald is best known for his 21-volume Travis McGee mystery series where he used color references in the book titles (Deep Blue Good-by, Cinnamon Skin, The Lonely Silver Rain). A Flash of Green, a book about development, corruption and environmental destruction became a movie and was filmed on location in Sarasota. One of MacDonald's best sellers was Condominium where he wrote about the fictitious Fiddler Key, (aka Siesta Key) as unscrupulous developers and scheming real estate characters cast little doubt as to which ones were the bad guys.
Also inspired by John D. MacDonald, though in a different genre, is one of Sarasota's most famous current residents. Bestselling horror fiction author Stephen King, who resides part-time on Casey Key, is author of "Carrie," "The Shining," "The Stand," and "It." King has credited John D. MacDonald as a major influence on his work, and for dispelling the myth that genre fiction is not legitimate and respected literature. Stephen King has sold more than 350 million copies, many of which that have been adapted to feature films, TV shows, miniseries and even comic books. If you are looking for a vacation thriller with a local vibe, try "Duma Key," one of King's novels set on a deserted barrier island in the Gulf of Mexico, or his latest installment "The Institute" which follows a fictional ex-cop from, you guessed it, Sarasota! And as you are out and about you may even spot Stephen King, often seen around town while supporting many non-profit fundraisers and the local community.
Another Sarasota writer influenced by MacDonald is Don Bruns, award-winning author of three mystery series, the Caribbean series featuring Mick Sever, an entertainment journalist who discovers the underside of the music business, and his Stuff Series, which follows two quirky 24-year olds in Miami in search of the American dream, eventually becoming private investigators while stumbling and bumbling along the way. His newest set, the Quentin Archer Series is set in New Orleans, where his book Casting Bones involves a cop and a voodoo practitioner uncovering corruption, dubious characters and nefarious politicians.
Florida born author, H. Terrell Griffin, another MacDonald devotee, became smitten with mystery writing after he read John D. MacDonald's Deep Blue Good-by while in college. Griffin stated after reading the book, "Little did I know that I was about to set sail on a new course that would take me fifty years into the future and fill my days with the wonder and the pleasure that a good mystery writer can bring to even the bleakest of days." A best-selling author of 11 mysteries, many set on Sarasota's Longboat Key. Griffin is also an attorney, Army veteran and history buff.
For thrill seekers and suspense junkies, Sarasota bestselling author and Florida Book Award winner Ward Larsen will keep you on the edge of your beach blanket. Larsen's debut novel The Perfect Assassin depicts a story of young medical school resident Christine Palmer, who, while sailing, rescues an Israeli assassin clinging to life in the Atlantic Ocean. The story is slated to be adapted into a major motion picture. Ward has two series, one the David Slaton series (The Perfect Assassin, Assassin's Game, Assassin's Silence) and the Jammer Davis series (Fly By Wire, Fly by Night and Passenger 19). Ward's background as an Air Force fighter pilot and a federal law enforcement officer lends itself handily to his unique plots.
Don't Forget the Kids
While enjoying your books don't forget the kids. Sarasota resident and author Dianne Ochiltree writes for young readers from toddlers to teens. With her cat named Simon and her chocolate Labrador Retriever at her side, she has written many books that can be found at Sarasota's Public libraries including It's a Seashell Day, It's a Firefly Night, and Molly by Golly. It's a Seashell Day is a story about a little boy who is exploring the world of shells, by identifying, counting and learning where they come from.
Another Sarasota author, who attended Sarasota's Pine View School, is Ransom Riggs. Riggs, best known for his popular book Miss Peregrine's Home for Peculiar Children set on a mysterious island, centered on his 16-year old main character Jacob. This dark fantasy became a motion picture in 2016.
Ah, yes – vacation and isn't it time for a good book? Fire up your Kindle, or drop by the independently owned Bookstore 1 or A. Parker's Books on Main Street.. Another local used book option is Brandt's Used Books located in the Limelight District.