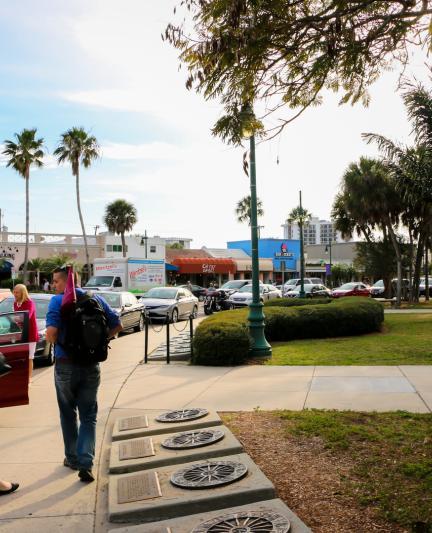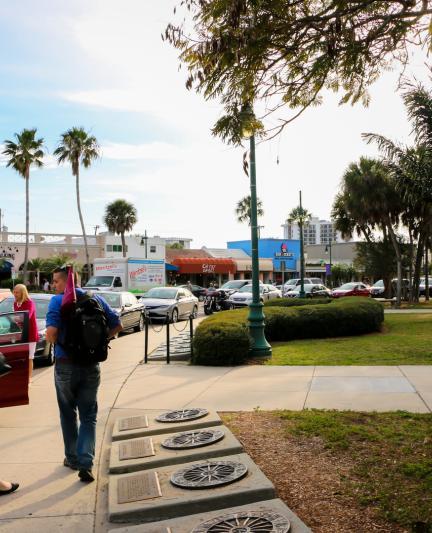 Ring of Fame Honors Circus Greats and Celebrates Sarasota History
One century ago, the circus reigned supreme as the pinnacle of popular entertainment in the United States. Beginning in the 1880s and continuing well into the post-war midcentury, exquisite, caravans of colorful wagons carried "The Greatest Show on Earth" from coast-to-coast. Across the nation, the circus captured the hearts and imaginations of Americans in every town where it pitched its "Big Top" tent.
In 1927, circus magnate, John Ringling, relocated the Ringling Barnum & Bailey Circus' winter headquarters from blizzard-prone Baraboo, Wisconsin to a quaint Florida fishing village nestled on the Gulf of Mexico. With average winter temps hovering between the mid-50's and mid-70's degrees Fahrenheit, it's no surprise Ringling was inspired to "hitch his wagon" in sunshine-soaked Sarasota. Ringling also purchased the island of St. Armands Key in 1917, envisioning a chic, circular shopping and leisure district — a vision that is realized today.
In addition to its world-renowned shopping, dining, and beaches, modern St. Armands Circle is home to the Circus Ring of Fame — an iconic park established in 1987 that celebrates circus greats and Sarasota's vibrant history. New inductees are commemorated annually with the addition of bronze circus-wagon wheels — the circus equivalent to a Hollywood Star — along with a biographical plaque to accompany each wheel.
Get to Know the 2022 Circus Ring of Fame Inductees
Galaxy Girl, Tina Winn – Seventh generation extreme aerialist who performs dazzling gymnastic routines at heights of up to 130 feet in the air. Tina Winn has been performing for multiple decades and began her training in the circus arts as a child with her family.
Nik Wallenda, King of the High Wire has crisscrossed the globe with never-before-seen death-defying acts. As a direct descendent of the original Wallenda troupe headed by patriarch Karl Wallenda, Nik carries on multiple decades of family tradition of spectacular aerial artistry and death-defying thrills.
George Carden – Prominent multi-decade circus producer headquartered in Missouri who has raised millions of dollars for charitable causes through the work of his circus and sponsoring organizations.
Willie Edelston – As the 1941 National YMCA Ring Champion, Willie Edelston had a love for performing. He signed with Ringling Bros. and Barnum & Bailey Circus as a trapeze artist and continued this work for multiple decades on numerous shows. For more than 50 years, Willie volunteered at the Sailor Circus. Hundreds of students have benefited from his coaching. He taught flying trapeze, rings, tumbling, and hand-balancing.
The Richter/Casselly Families – Two of Europe's premiere multi-generational circus families are best known for their elephant, horse, exotic animal, and human acrobatic productions. The Richter/Casselly families began performing as young children. Related by marriage, history, and circus tradition, the Richter/Casselly families come from generations of artists. Besides performing amazing acrobatic feats with horses and elephants, these artists are noted for the training and care of their animal companions. Their acts embrace the concept of humans and animals working side-by-side in the circus arts.