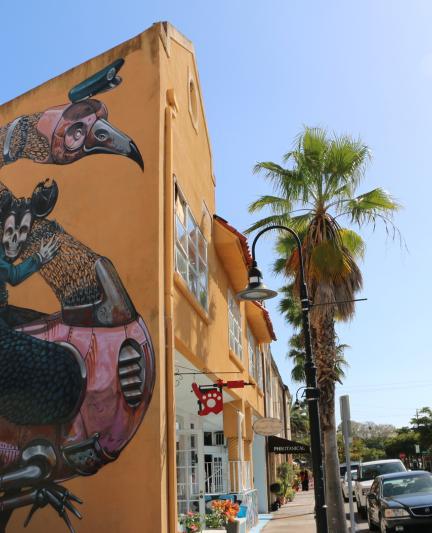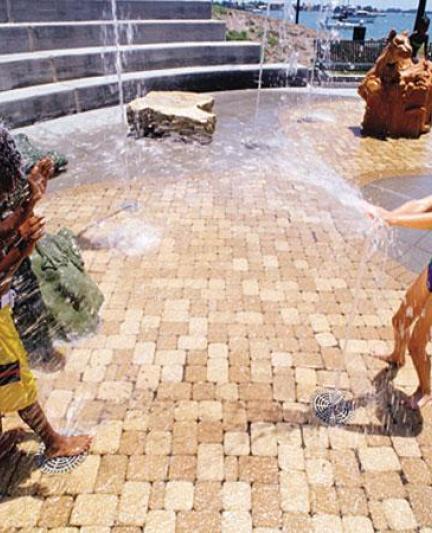 Public Art: Spot it all over Sarasota
There's something special about public art you stumble upon during a drive or walk instead of inside the walls of a museum.
Unlike the art you view in a gallery, there's a fun element of surprise to public art. It may spark an unexpected discussion or prove to be an exciting opportunity for a Kodak moment. It brings a new kind of beauty and originality to the area. It enhances our local culture. At times it may spark controversy. Above all else, it reminds us that there is art all around us.
The sculptures we run into on a corner downtown are just as much a part of Sarasota's landscape as our beautiful beaches, as the many art fans and connoisseurs who flock to Sarasota can attest. John Ringling was the leading pioneer in making art accessible in Sarasota back in the 1920s and the John and Mable Ringing Museum of Art remains one of our most cherished landmarks and attractions. The galleries on Palm Avenue, the artists' studios at Towles Court and the many arts fairs we have year-round are just a few other reminders that the art community continues to thrive in Sarasota.
Sarasota has brought art to the street, making it available to everyone, not just those that seek it out. There's a certain joy one experiences when running into a thought-provoking and breathtaking piece on a corner. Sarasota County locals and visitors alike may recall the painted clowns that once decorated downtown Sarasota, as well as the painted pigs in Venice. Such public art displays rose to popularity in the last decade. Major cities like Chicago and Miami had huge displays of animals and birds. Sarasota also has an enormous sculpture of "the Kiss" on its bayfront. All of these public art displays brought happiness, confusion and a mix of other emotions to residents and visitors, but had one thing in common: They got people talking about art.
The majority of Sarasota's current public art displays fit in quite well to the landscape and bring additional culture to an already cultured community. On the City of Sarasota's Public Art List, you can read up on the city's Public Art Program and peruse public art collections by artist, location or medium. If you want to check out a specific piece or get a preview of what you may spot in a particular location, such as the bayfront, City Hall, downtown or St. Armands Circle, the site is a great tool. Artists should also check the site as the city will continue to offer opportunities for public art submissions in the future.
In addition to "Intersections," Sarasota offers up other public art displays throughout the year. "Embracing Our Differences" is an "international outdoor art exhibit intended to demonstrate in a positive way that diversity enriches lives." The exhibit, an extensive array of huge images created by professional artists, art students and even young children from around the world, has attracted nearly a million people to the Sarasota Bayfront since its launch in 2004.
Arts & Cultural Alliance of Sarasota County's website serves as a guide to arts and culture in the county. Peruse attractions and events at sarasotaarts.org.