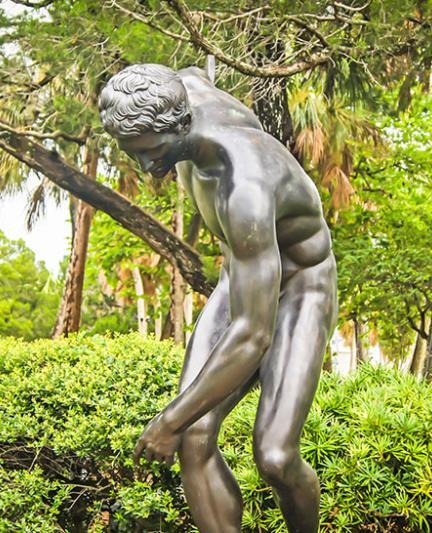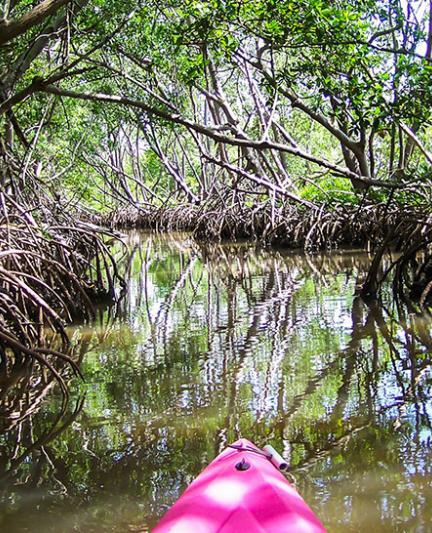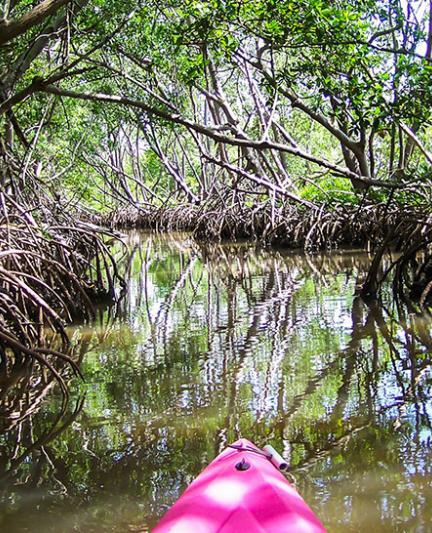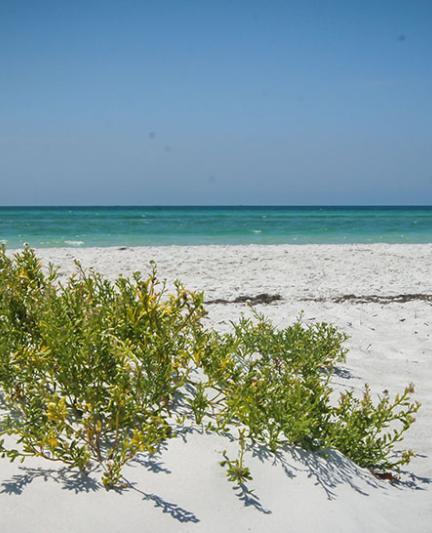 Prime Sarasota Photo Ops: St. Armands Circle, Lido and Longboat Keys
One of the most popular shopping and dining districts on the Gulf Coast in St. Armands Circle, but the area has much more to experience. Check out five spots on St. Armands, Lido and Longboat key you'll want to stop at for a photo.
Preserving precious moments in photographs is one of the best ways to capture your Sarasota vacation. Need to find some extra special photo opportunities?
Here are a few to help preserve some of Sarasota's ultimate snapshots:
St. Armands Circle
For decades St. Armands Circle has been known for elegant boutique shopping, gourmet restaurants and fine art galleries. But back in 1893, it was uninhabited land farmed by homesteader Charles St. Armand. Circus magnate John Ringling bought the property in 1917 with a grand vision to develop homes and a golf course with a circle of shops at the center. Today, more than 30 Italian statues, one-third from Ringling's personal collection, are located on the circle. These statues, plus other park amenities, provide numerous "selfie" opportunities!
South Lido Beach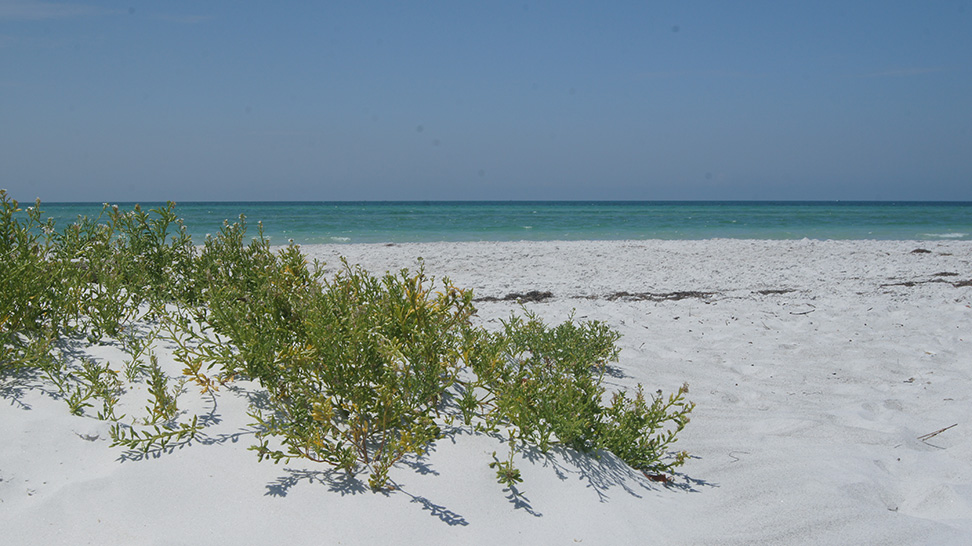 At the southernmost end of Lido Key, at the end of the road, is Lido Beach Park. Pine trees whisper in the breeze above sandy, sunflower-laden trails that lead to the glistening white sands. Boats sail by in Big Pass, the waterway between Lido and Siesta Keys connecting Sarasota Bay to the azure blue Gulf of Mexico. Coastal birds greet you at the shore, and later in the day, you're in a great spot for a prime sunset photo.
Lido Key Mangrove Tunnels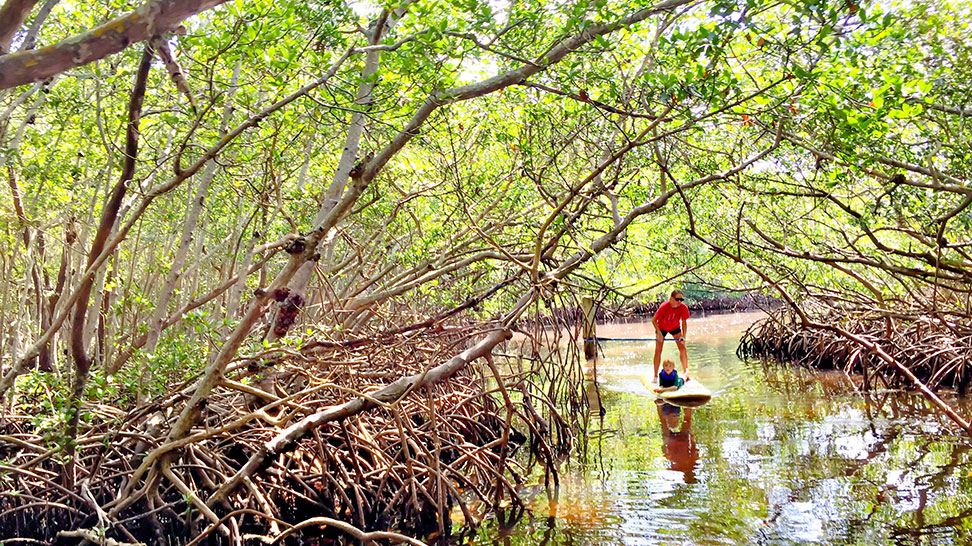 Not far from South Lido Beach, is one of the most unique activities in Sarasota: paddling a kayak or SUP through a mangrove tunnel. Years ago, small waterways were dug in hopes of flushing mosquitoes from the coastal mangrove forest. Over time, the mangroves, a coastal plant with extended root systems, grew into a canopy over the waterways leaving tunnels to paddle through. Lighting inside the tunnels is surreal (and ideal for photos) where the shade is cool. Wildlife abounds. Lido's Ted Sperling Nature Park, at the end of Taft Drive, is the place to begin your paddle.
Quick Point Nature Preserve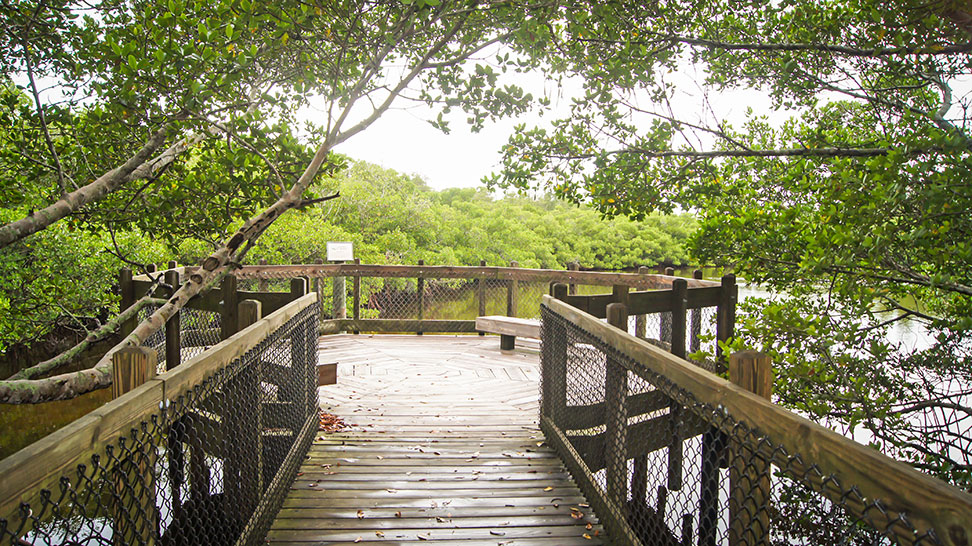 At the south end of Longboat Key, on the bayside, is Quick Point Nature Preserve. An adventure here offers many photo opportunities. Sea Grape lined boardwalks lead from a pathway to Sarasota Bay. Walking further, mangroves replace sea grapes at the shore framing magnificent views from inside the canopy. Mangrove-lined tidal lagoons full of small fish and the birds seeking them in the shallows offer an insight into our coastal ecosystem. You'll see egrets, ibis and herons fly in and out of the preserve, while off shore a dolphin may roll or mullet may jump while swimming across a meadow of seagrass.
Longboat Key Beach Access Points
There are a number of beach access points along Gulf of Mexico Drive. Many are almost hidden but still worth exploring. One in particular, at 3495 Gulf of Mexico Drive, offers a shady picnic area for those who follow a boardwalk through sea grapes, pines and sea oats, and over a dune, to the beach. It will feel like your own private beach, and is a perfect place for a photo.