Pinecraft: The Amish Snowbird Community of Sarasota
The greater Sarasota area attracts visitors from all over the world who come to enjoy the white beaches, cultural amenities, and great restaurants. Within the city limits of Sarasota is Pinecraft, a small working neighborhood that draws some of the area's most unique and special snowbirds – members of Amish and Mennonite orders who flock to our winter haven, escaping the harsh weather of Indiana, Ohio, Pennsylvania and other northern states.
You know you're in Pinecraft when you come upon large populations of men and women dressed in traditional Plain clothing and prayer coverings, often riding large-wheel adult tricycles with large baskets on the back -- a replacement for horse-and-buggy transportation, which is not allowed on city streets. Pinecraft Park is a hub of activity, with matches of shuffleboard, horseshoes and volleyball going on much of the day.
Visitors to Sarasota delight in going beyond the beaches and heading to Pinecraft, where they can slow down a little and enjoy delicious fresh food, charming locally made gifts, and the simple pleasures in life … and pie!
Dining in Pinecraft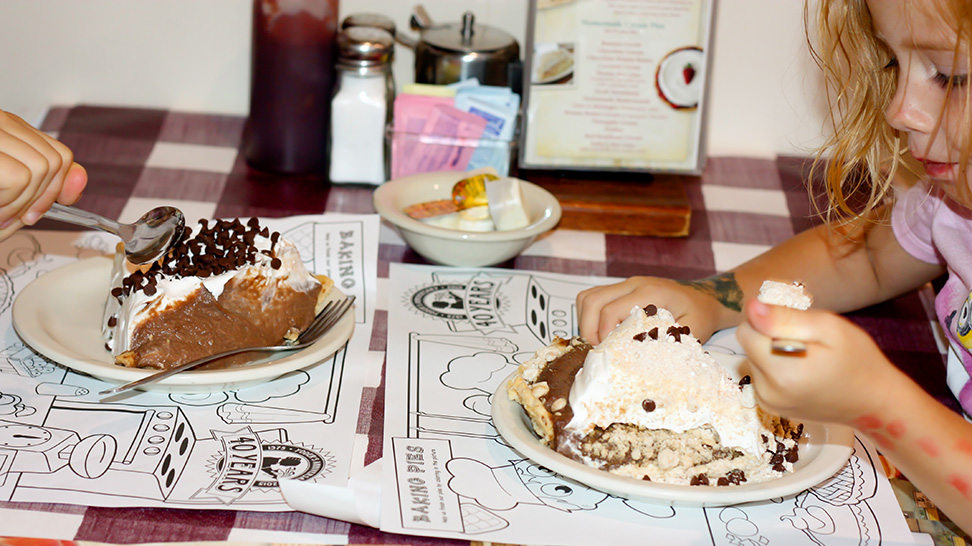 For non-Amish visitors, Pinecraft and its residents are best known for the food. A handful of Amish restaurants serve up delicious home-cooked "comfort food" all day Monday through Saturday. Perhaps the most famous of these is Yoder's Amish Village, a Sarasota tradition since 1975 that regularly boasts lines out the door. Yoder's Restaurant features delectable pot roast and some of the best (and biggest!) fried chicken you've ever eaten, but it's really best known for its incredible homemade pies. Yoder's makes more than 100 fresh pies every day – more than 25 different varieties -- still using Mrs. Yoder's original recipes. Don't leave without getting a piece of Mrs. Yoder's decadent and famous Peanut Butter Cream pie, an amazing close-your-eyes-and-savor-it concoction served with generous dollops of fresh whipped cream. You'll dream about this pie long after you leave Sarasota.
Just to the east is the Der Dutchman Restaurant, also famous for its hearty, home-cooked meals and baked goods.
Shopping in Pinecraft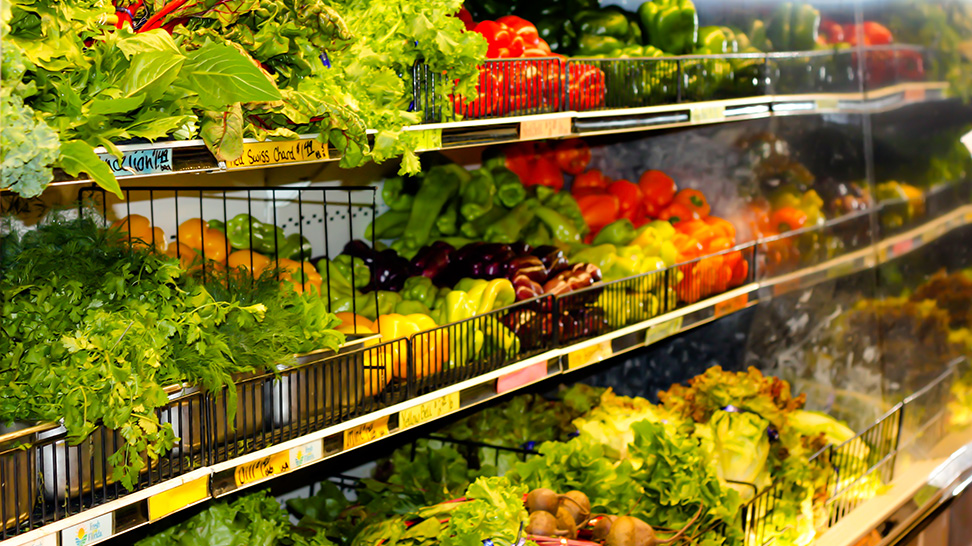 Visitors can treat themselves to handmade Amish gifts at Yoder's, Dutch Heritage and other Pinecraft area restaurants and merchants. Take home locally made jams and jellies, dolls, quilts, soaps, wooden toys, and more. Yoder's has also added a deli and a produce market.
And of course, you can find the high quality rocking chairs and wood furniture that the Amish are known for at several retailers like DutchCrafters Amish Furniture.
History
In the 1920s, Amish and Mennonite farmers were persuaded to come to Sarasota to use the land for agricultural purposes, primarily to grow celery, a common Amish crop. When they arrived, they found the soil was not suitable for extensive celery crops, but the weather enticed them to stay … or at least visit on a regular basis.
They set up the community of Pinecraft, a very small area of about 500 tiny homes in a planned grid at the intersection of Beneva Road and Bahia Vista Street – occasional, highly competitive auctions attest to the stiff competition for getting one of the lots. Few homeowners live here year-round; many homes are rented to others within the order. The community used to be removed from the city of Sarasota, but the city has grown up around it. The Amish community of Sarasota is more liberal than its northern counterparts, and always wonderfully tolerant and kind to city residents and visitors alike.

View the Today Show segment on Pinecraft!