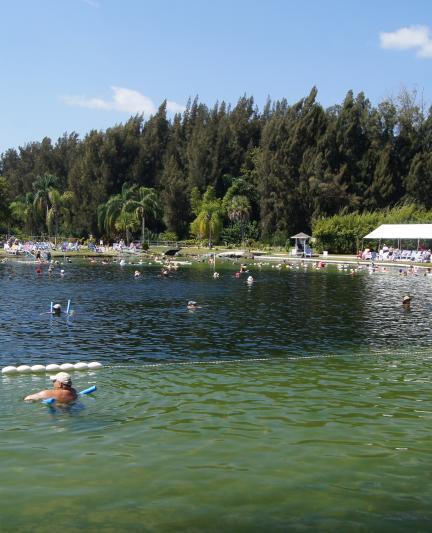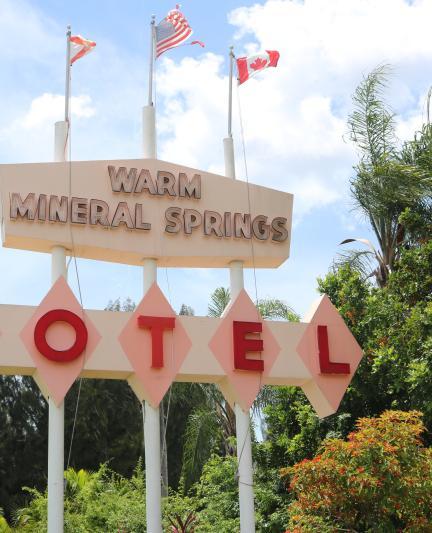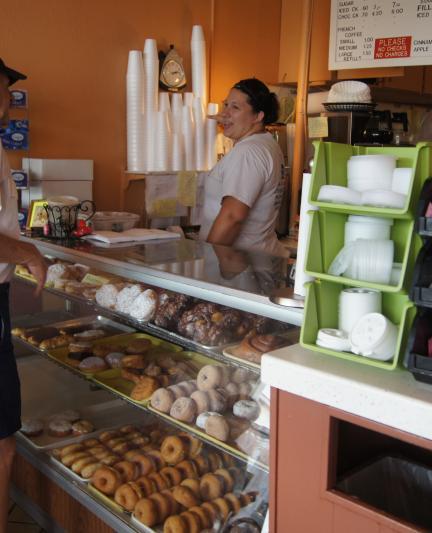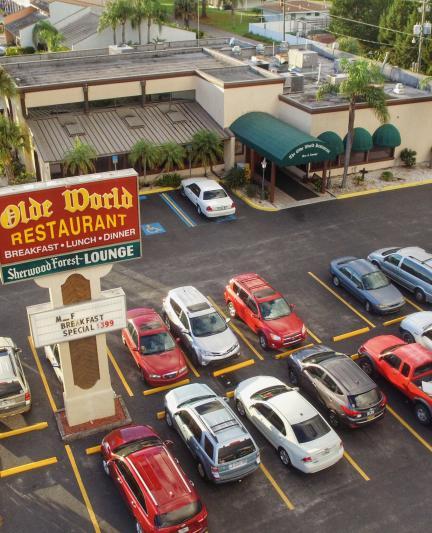 Nostalgia: Outdoor fun in North Port, Sarasota's Playful City
Picture a vintage Florida postcard. Think mid-20th century. Fill your mind with images of 1960's motels, swimming pools, and of course, bathing beauties. The Sunshine State, America's playground, became a destination for tourists and new residents who flocked to Florida in the 20th century. Reminders of those eras, as well as the natural areas that existed before newcomers arrived, are evident in North Port.
And you can still find and enjoy Florida's past by planning a unique weekend stay in a classic "retro" motel coupled with a dip in a truly unique spring and fun outdoor adventures in "old Florida" surroundings.
North Port, in southern Sarasota County, was recently designated as a "Playful City USA." It is a slice of Florida that combines the old and new. This family-friendly town has a young vibe, and provides a getaway where hikers, bikers and equestrians can spend a lot of time in nature and relax in a fun and nostalgic setting.
Start your weekend at a mid-century icon, the Warm Mineral Springs Motel, originally built in 1958. Designed by Sarasota architect Victor A. Lundy, the "graceful curves and soaring roof lines" showcase the Sarasota School of Architecture. This post-war design style intentionally eliminated barriers between indoor and outdoor spaces. Each room has floor to ceiling sliding glass doors facing an interior courtyard and pool. Complete with shuffleboard courts and a Tiki hut, the motel is within blocks of the famous Warm Mineral Springs where visitors from all over the world come to bathe in the healing waters.
A visit to Warm Mineral Springs is a must. This outdoor therapeutic artesian spring, reported to have 51 healing minerals, is a step into Florida's past - literally. At 250 feet deep the spring water flows from the porous rock and caves of the aquifer. Archaeological exploration of the depths has yielded remains of both prehistoric animals and human skeletons. At the surface the spring forms a round pond rimmed by palms and moss-covered oak trees. It is an idyllic setting, and unique, as it is the state's only warm water spring. Swimmers bathe in the 85-degree waters reported to heal ailments with the highest mineral content of any spring in the United States. Even on the hottest days of summer bathers feel refreshed and cool after a soak in the spring. Spa services are offered for those who just want to come to relax.
Two other Sarasota parks also reflect Florida's past, its agricultural past and its natural past. The first is the Walton Ranch, once a cattle ranch dating to the 1940's. The second is Deer Prairie Creek Preserve. Both have trails for the outdoorsy adventurer.
At the 3,700-acre Walton Ranch, enjoy hiking a cattle ranch along 19 miles of trails. Cattle graze in enclosed pastures while roads and trails weave through pine flatwoods and hardwood hammocks. Shady oak trees border pathways and old barns and ranch buildings add historical ambience. The setting will remind visitors of Florida's ranching history, which actually began when the Spanish brought the first cattle to the state in the 16th century.
Along the roadside you may notice signs of another important industry from Florida's past. Some of the older pine trees still bear marks of the turpentine industry when pine resin was extracted from gashes cut into the tree bark. Be sure to shift your gaze higher up into the trees, because resident warblers and woodpeckers can be spotted in the woody areas. And look along the marsh for while egrets, herons, ducks and grebes.
Nearby is the 6,000-acre Deer Prairie Creek Preserve located along the wild and scenic Myakka River. Here you will find more than 70 miles of trails. Launch a kayak, hike amongst the wildflowers and through pine flatwoods, prairie hammocks and wetlands. You may even spot a native gopher tortoise along the way, or a river otter or alligator sunning along the riverbank. Wild turkeys, swallow-tailed kites and Florida' Scrub Jays are also residents of the preserve.
With so much activity planned during your North Port weekend you'll definitely need some nourishment. Consider starting your day at Abbe's Donuts, known for its freshly made donuts, hot coffee and the latest news in North Port. For Mexican, try Blue Tequila known for homemade guacamole, carnitas, enchiladas and cold margaritas. For the health conscious, try the Earth Café for vegetarian options. And for seafood lovers try Sharks Fish House Restaurant.
Finally, if antiques are your passion, you'll love the treasures at the Vintage Finders Warehouse, open Fridays and Saturdays. Stocked with antique treasures ranging from knickknacks to mid-century furniture, from vintage kitchenware to home décor - and even vintage clothing, and worth a stop.
North Port is a step back into Florida's past, both its distant past and its recent past – from a unique spring to iconic architecture to the wealth of open spaces and natural surroundings. You'll surely be glad you played, and stayed in this "playful city."
Sarasota native Robin Draper is a columnist and owner of the award-winning website, AuthenticFlorida.com, a travel and lifestyle blog devoted to the simple and delightful pleasures for Florida living.