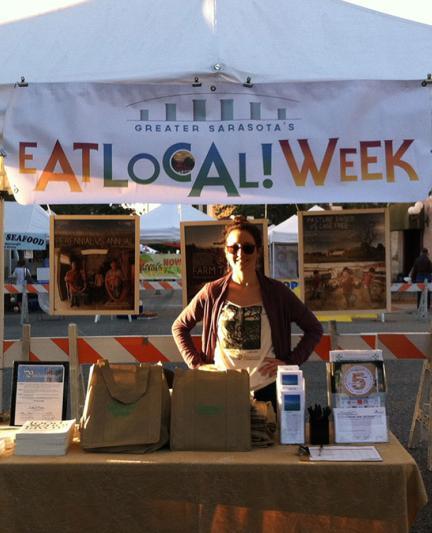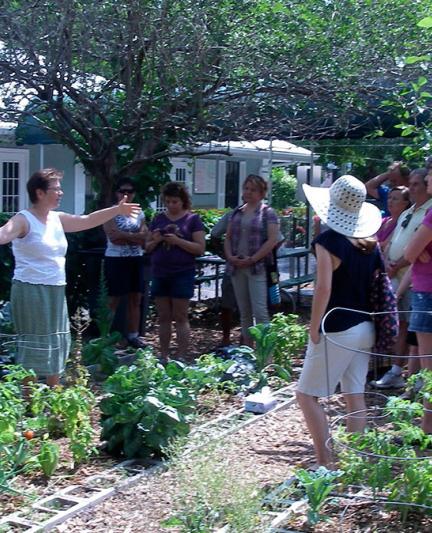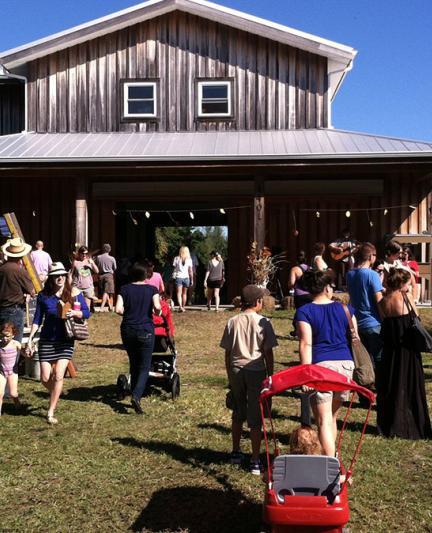 Local Food is a Tasty Topic in the Sarasota Area
Find out what one organization is doing to draw attention to our growing local food community.
For some time we've been hearing about the importance of "eating local," but what does that really mean?
We go to grocery stores to stock up on items, many of which are found on a year-round basis, like strawberries, tomatoes and lettuce. Their sources could be from North Carolina, California, Florida, Mexico, Chile or any number of growing regions, but if we can find them in our local markets, aren't we 'eating local?' Not necessarily. . .
Eating local is about things like:
Buying food produced close to home (ideally 50-100 miles).
Food that's not refrigerated for long periods of time, nor shipped to us from far off locations.
Growers who have a passion for healthy and delicious food, many even utilizing organic practices.
Picking food at its peak of freshness and flavor and getting it to consumers as soon as possible.
Food that's harvested by community members, so when we buy it and share it with others, we support local families and businesses.
Neighbors who grow food in their own backyards, possibly utilizing permaculture principles (i.e., agricultural ecosystems designed for sustainability and self-sufficiency).
Growers/harvesters who partner with local restaurants to provide food that will be enjoyed in their restaurants.
Learning about edible or medicinal plants that may be in our own yards.
Organizations partnering with schools to design gardens that not only educate students about where food comes from, but also, allow them to eat what they grow.
And much more. . .ultimately, eating local builds a community.
So, where do you get this local food? Farmers markets are a great place to pick up fresh, local produce, but you can also visit farms to buy directly, sign up for a share of weekly produce via consumer supported agriculture (CSA) programs, purchase all-organic delivery services, or maybe ask your favorite restauranteur or produce guy where the food comes from in order to make informed decisions, just to name a few. Ultimately, while it may not be feasible to have everything on your dinner plate from local sources, it should be a mission to do it as much as possible!
In addition to folks who grow food, there are resources that educate communities and partner with organizations to tout benefits of all-things-local. We're fortunate in the Sarasota area to have one that celebrates local food and agriculture, but you may not have even heard of it! Transition Sarasota was founded by Don Hall in 2010 with a simple mission to encourage folks to support local farms, get us to participate in gleaning, and increase awareness of where food comes from. The organization stresses the importance of communities becoming self-reliant, a key component of the local food movement, and it continues to refine its mission at a time when concerns about food origination are prevalent.
The organization's signature program is The Suncoast Gleaning Project. If you're not familiar with gleaning, it's the process of picking crops in fields that have been harvested. It dates back centuries, when farmers left "edges" of their fields for the poor, orphans, widows and travelers, and continues to be a tool for communities contending with food insecurity issues, particularly those in underserved areas. The practice not only brings us back to our roots in caring for the community in which we live, but also allows farmers to share food that would otherwise be tilled back into the soil, or possibly wasted. Local gleaning takes place at Jessica's Organic Farm in Sarasota, where volunteers pick produce on a weekly basis and pack it for All Faiths Food Bank, which distributes the organic produce to folks in underserved areas via the Sprout Mobile Farm Market truck. Since 2010, the project has donated more than 240,000 pounds of organic produce to All Faiths Food Bank!
Transition Sarasota's annual event is "Eat Local Week" (October 20-29, 2017), now celebrating its 7th year. Events kick off with keynote speaker Samantha Benjamin-Kirk from the U.S. Department of Agriculture, who will talk about strengthening local food systems through farm-to-school programs. You'll be able to participate in events that showcase local nonprofits/organizations providing or supporting local food, such as: taking a tour of Mote Aquaculture Park to see what their growing and studying (like farm raised Redfish and sea vegetables in saltwater climates); learning how to grow fruits & vegetables in your backyard from the Tropical Fruit Society; seeing an organic farm in action, learning about consumer supported agriculture and medicinal/edible plants at Geraldson Community Farm; enjoying a farm-to-table dinner prepared by Ortygia restaurant; learning about cultural food traditions via the Collard Green Fest sponsored by Newtown Nation; harvesting milkweed at The Florida House while learning about permaculture, food forests, pollinator programs and seed harvesting; learning how restaurants partner with local farms who supply fresh produce for their menus; seeing school gardens in action, and more.
Some events are free, others require advance, reasonably priced tickets.
Darryl McCullough, Transition Sarasota Board Member and owner of Sweet Song Groves (a tropical fruit supplier based in southwest Florida), says Eat Local Week is about "building awareness of food and all its economic, social, health and community benefits." He says the organization sees itself as a catalyst in the community, because "you never know what will happen when you put people together with a common goal." With that in mind, Transition Sarasota plans to expand its gleaning efforts, grow its volunteer programs to a year-round basis, strengthen ways to combat food waste, expand partnerships with organizations who feed large populations (like hospitals and schools) by encouraging use of local farm products, and so much more.
If you'd like to get involved with Transition Sarasota, or learn about Eat Local Week events, please check out their website and Facebook page.
###
Nicole Coudal is a home chef and food writer based in southwest Florida, where she fishes and cooks using local ingredients. When not on the water, she visits farms, farmer's markets, and other food-related venues to highlight what's in-season and to create tasty recipes. Read more at www.MyDeliciousBlog.com.