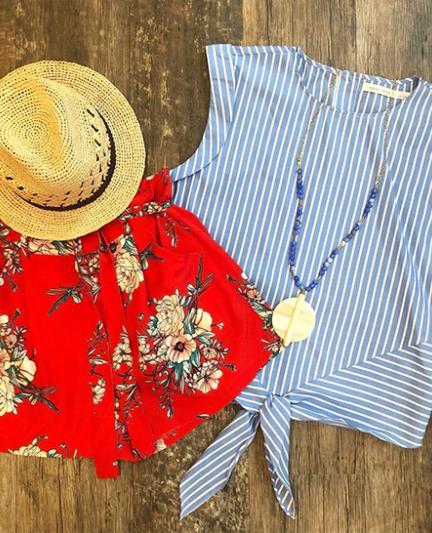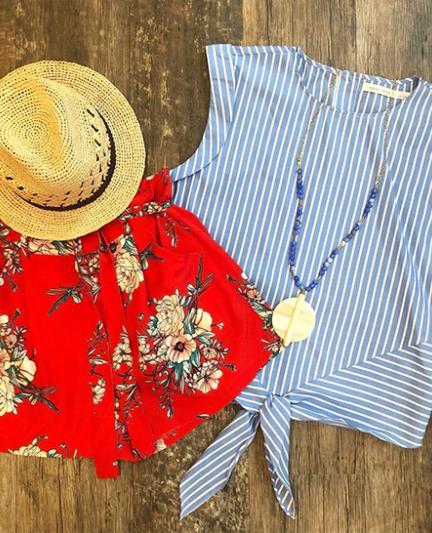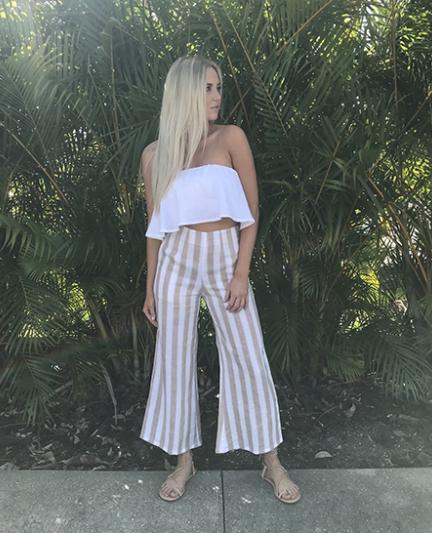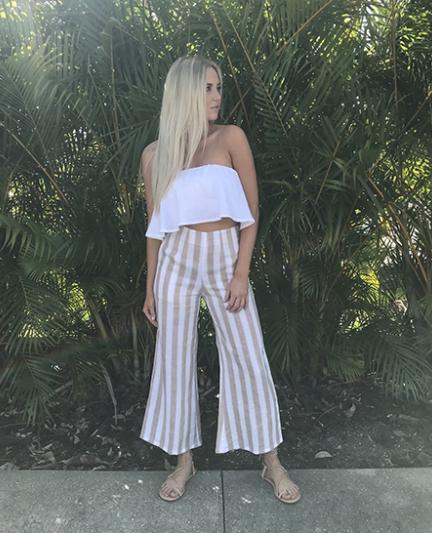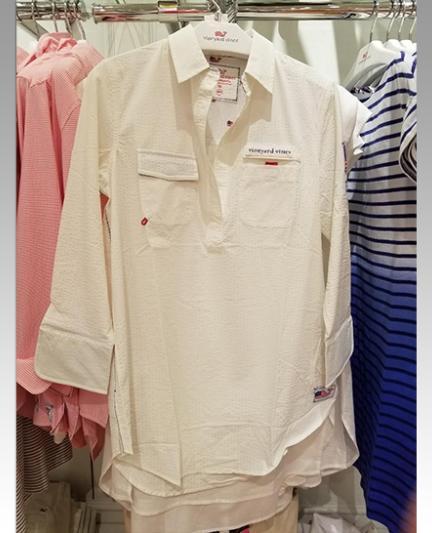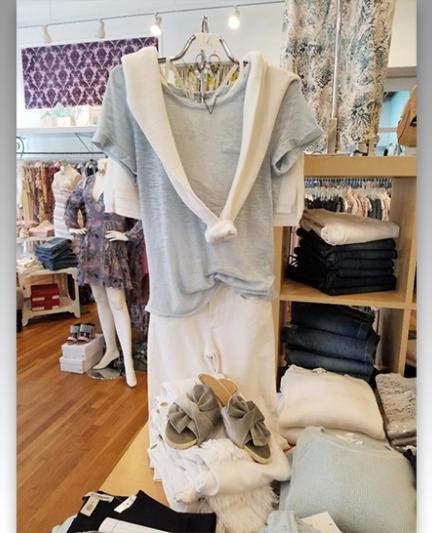 How to Dress for Summer in Sarasota
You've booked your flights and lined up a place to stay during your Sarasota summer vacation. But what should you pack to wear? Unless you're planning to spend every moment in a swimsuit, read these expert tips on how to dress like a Floridian
If you've scheduled a summer visit to Sarasota, your swimsuits may already be in the suitcase. But what should you pack for the times you're not basking on the beach or lounging by the pool? When you're shopping, dining or visiting an attraction, think light fabrics, casual vibes and layers. Read on for more specific tips from local fashion experts.
Stay Cool
Florida weather in summer dictates a wardrobe that is simple and carefree. Our experts' top choice – dresses. "We love dresses in summer because they're easy," says Maryalice Keller, owner of Scout & Molly's Boutique, located in downtown Sarasota.
Jodi Frauhiger, general manager of Foxy Lady on St. Armands Circle, agrees. She likes that a sundress can be casual or more refined with just a change of shoes. Pair one with platform sneakers for a daytime look and switch to heels for the evening. She says there is an item you never need in Florida, regardless of where you're going: "Don't wear pantyhose!"
You're not limited to dresses as your only clothing staple. "We know how to dress up shorts in Florida," says Jessica of L. Boutique, in downtown Sarasota. She suggests adding a silk top and wedges for a dinner outfit.
Other options include rompers, jumpsuits and two-piece sets. The ladies at INfluence Style on St. Armands Circle love a crop top and wide-legged trousers as an all-day outfit that can be accessorized to befit time and place, whether you're shopping or having a nice dinner.
If you're planning to go straight from the beach to lunch, pack a pair of linen pants and a T-shirt to put on over your bathing suit.
For more of a city look, go with a Florida casual outfit of jeans, a basic T-shirt, a scarf and a necklace. You will be trendy and comfortable.
When you're shopping, keep in mind the importance of the clothing's material. "The trick [to staying cool] is fabrics that are breathable," says Maryalice. She recommends opting for cottons, cotton blends, viscose, silk and washed silks. Linen is another popular choice for its lightweight, summery feel.
Prepare to Layer
While it may be hot outside, many of our indoor spaces are kept air-conditioned to a cool temperature. Also, the nighttime breezes can give the beaches a welcome respite from the heat. If you tend to get cold easily, being prepared to layer is a must.
"We recommend carrying a little wrap or scarf," Maryalice says. It should be lightweight and in washable viscose or cotton blends.
L. Boutique has a preference for a more luxurious fabric. "We always like to keep a cashmere wrap with us to cover the shoulders."
If your vibe is more toward the trendy, you can also go with a denim jacket or linen bomber, as suggested by INfluence Style.
Whichever you choose, you will likely be glad you brought something to keep warm.
Be Colorful
Sometimes, a stereotype persists because of its truth. In Florida, one truism is our love for bright colors and florals, especially in the summer. "We all love color in the summer," Maryalice says. "Go for it!"
If you're intimidated by vibrant colors or they're not quite your style, you can still embrace the general spirit. Jessica from L. Boutique encourages taking baby steps if your wardrobe tends to the black and gray shades. "You can start with pale blue or blush," she says. "Mix white and blush or wear a black top with white jeans."
Foxy Lady's Jodi likes colorful prints and florals, but she adds, "White is forever in Florida."
Select a palate that's comfortable for you, but don't be scared to try something new. Chances are, you'll fit right in and discover a new side of yourself.
Protect Yourself
The sun on your shoulders feels wonderful, especially after a long, cold winter. But it can also be damaging to your skin, so wearing protective clothing and accessories, in addition to sunscreen, is imperative. Don't worry, though. You can maintain your style at the same time.
Joshua Sears of Vineyard Vines recommends looking for quick-drying fabrics that also have UV protection built in, such as their Harbor Shirt and other performance wear. The store has locations in the Mall at University Town Center and St. Armands Circle.
Hats are making a comeback in a big way, and they are great for adding shade for your face. INfluence Style loves a packable hat that can take you from boat or beach to strolling the city streets. Straw is a great option. Another plus for hats – you can cover your wind-blown or wet hair.
Of course, you need sunglasses, too. Be sure to choose a pair with polarized lenses for their UV protection and lower sun glare.
With these wardrobe tricks, you'll look and feel cool no matter what the thermometer says!