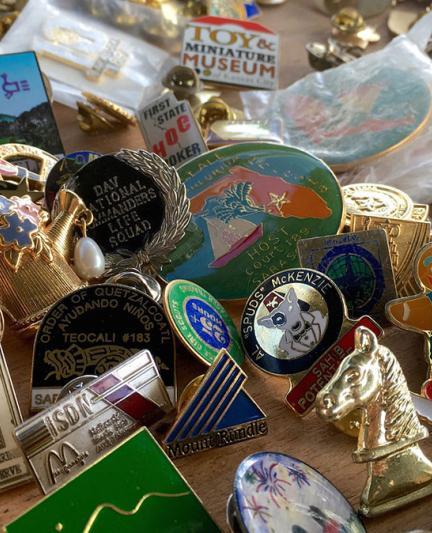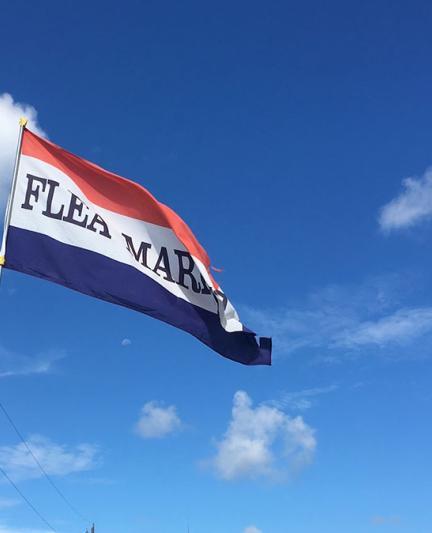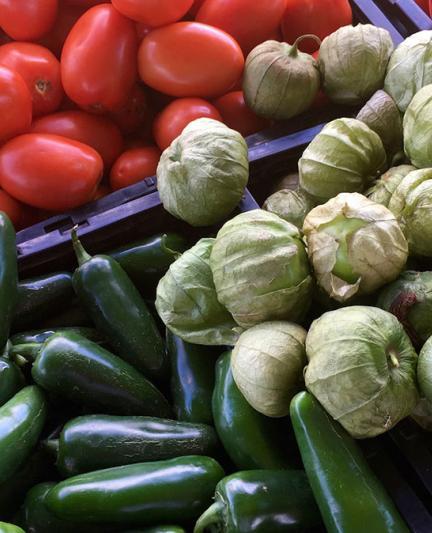 Flea Markets, Swap Meets & Salvage Shops
If you're looking for gently used and/or repurposed items, check out these nifty spots in the Sarasota area.
Browsing for second-hand items is a slice of Americana that we should all experience at least once in our lifetimes. Yard sales are great, but flea markets, swap meets and salvage shops bring the task of shopping for gently used treasures to a whole new level.
Typically, these are the places where vendors gather in one area to showcase their eclectic or offbeat wares. It's here that you're sure to find cast iron pans, vintage kitchen tools, bone china, mounds of jewelry, brass animals, collectibles, t-shirts with sayings like "America or Bust," lava lamps (no self respecting flea market would be without at least one), and bottles of cleaner that remove scratches from your car AND unclog your kitchen drain. You'll find handcrafted items like sugar scrubs, aprons, and baked goods. You'll see piles of vintage political buttons, "As Seen on TV" items, one-of-a-kind novelties including a cigarette lighter shaped like a canon, or a gigantic wooden squirrel nutcracker. You'll find a raincoat for your dog, or a piece of china that completes a beloved family set. Don't forget new stuff like cell phone covers, pocket knives, key chains, hats and rugs. For folks searching for re-purposed or shabby chic decor to furnish a trendy new home, these places can't be beat.
Yup - it's all there, just waiting for you to find your special something. Some items might be dusty or have way too many layers of paint that need to be removed. They might be packed with 50 other eclectic items in a bin stashed under a table, but with a keen eye, you might find something really cool inside. And I'm sure I'm not the only one who dreams of discovering an item for $5 and later learns that it's a valuable antique worth millions. . .sadly, the reality is that most items we pick up are probably worth in the range of what we paid for them, but we can all still hope!
This is the ultimate treasure hunt, folks. So take some time to meander the aisles of these interesting places — you'll see things that will delight you, things you'll put to good use, things you never knew you needed, as well as, things you definitely don't need, all at bargain prices! Here are just a few in our area:
Sarasota Architectural Salvage: 1093 Central Avenue, Sarasota
Owner Jesse White has been curating this salvage operation for many years — he has a keen eye for cool stuff, as well as, a strong desire to keep stuff out of landfills. You'll find reclaimed wood furniture, vintage metal signs and letters, vintage (and new) hardware, artwork, tons of reclaimed building supplies like doors, trim wood, metal accents and windows, along with nautical and fishing decor, statues, bird baths, cages, chalk paint/waxes, and much more. You simply must visit if you love old and/or reclaimed stuff. The staff is super-friendly and helpful, so be sure to ask for help if you need it.
Sarasota Swap Meet & Farmers Market: 125 South Tuttle Avenue, Sarasota
This outdoor market assembles every week on Saturdays and Sundays. During season, there are lots of vendors, and an antique market on certain dates, but it's always fun to stop by off-season because you never know what you'll find, including jewelry, hand made sugar scrubs, big straw hats, porcelain statues, and more. For snacks, check out the food trucks, but be sure to walk over to the
produce vendor at the north end of the market where you'll find lots of fresh items including several Hispanic treats, some even prepared freshly for you. During my recent visit, folks were trimming cactus paddles (called 'nopales'). You can even sip delicious coconut water from a freshly chopped coconut, or get a snack of fresh mango, papaya or pineapple mixed with chili powder and salt.
Red Barn Flea Market: 1707 First Street, Bradenton
This long-time gem is just up the road from Sarasota, and it's a huge place to find lots of treasures, both indoors (some areas are even air conditioned!) and out. Since the recent closure of The Dome Flea Market in Venice, this is your place if you like flea markets. You'll find tons of treasures, along with many produce vendors, and prepared foods. Here's a tip: because the market encompasses so much square footage (more than 145,000), pick up one of their vendor maps or check them out online before you get there, so you won't miss anything.
Venice Mercato: 607 Spur Street, Venice
This self-described "Euro-style" flea market is open September through May on the last weekend of each month. Lots of repurposed furniture, antiques, hand-crafted items and salvaged items all nicely displayed, with lots of inspiration to decorate your home. If you love shabby chic, this is the place for you.
Vintage Finders Warehouse - 1075 Innovation Avenue #106, North Port
Their motto is "Things Worth Repeating" and the place is full of items you'll love if you enjoy old stuff. They've got antiques, repurposed furniture, mid-century modern items, reclaimed barn wood, Steampunk stuff, vintage kitchen wares, collectibles, vintage clothing, chalk paint (for you do-it-yourself folks) and more.
Circus City Architectural Salvage: 1001 Central Avenue, Sarasota
Not far from Sarasota Architectural Salvage is another specialty shop that's a dream for anyone rehabbing a house or decorating a funky space. Glassware, furniture, lights, trendy signs, circus posters, mannequins and more - there's lots to see and it's just fun to walk around.
Used Stuff: 1404 Central Avenue, Sarasota
This place has been around since 1996, offering three buildings chock full of building materials, everyday kitchen items, vintage appliances, cool decor, glassware, artwork, books, porcelain tubs and more. Some areas are a little dusty, but the thrill of searching for something cool keeps you going.
I've talked with some 'seasoned' market goers and here are some of their tips:
Buy what you love, not just what you think may have value.
Bring cash, since many vendors don't take credit cards (and you may even bet a better price with cash).
Be prepared to haggle - it's sort of expected and pretty much a fact of life at these venues. But do it nicely and respectfully, recognizing that the vendor is trying to make a living.
If you absolutely love it, make a deal right then and there, because it's likely someone else will love it too and you don't want to lose out on it.
Know when to walk away. If you're having a hard time coming up with an agreed upon price, or the vendor is not open to negotiating, or you've taken a deeper look at the item and see that craftsmanship isn't great or it needs more work than you initially thought, maybe it's jut not meant to be yours.
If you're decorating a home or have a specific project in mind, be sure to bring measurements, colors and/or fabrics. Sales are usually final, so be prepared.
###
Nicole Coudal is a home chef and food writer based in southwest Florida, where she fishes and cooks using local ingredients. When not on the water, she visits farms, farmer's markets, and other food-related venues to highlight what's in-season and to create tasty recipes. Read more at www.MyDeliciousBlog.com.