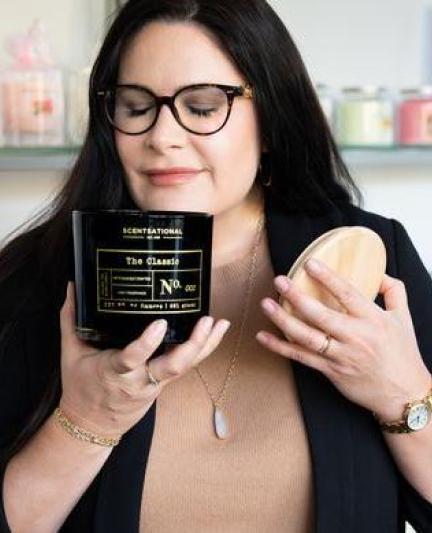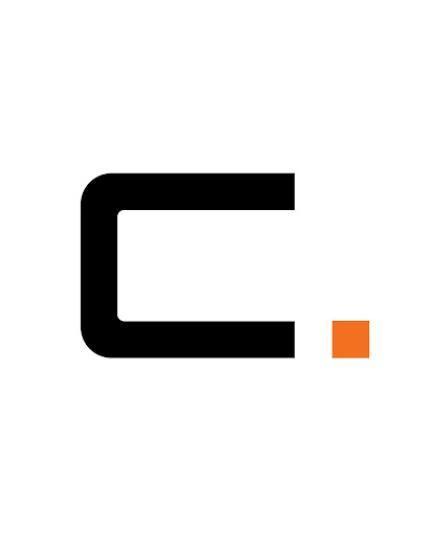 Find Your Work-Life in Balance in Sarasota County
Four area businesses thrive in Sarasota County's entrepreneurial paradise.
Not too long ago, many people solely thought of Sarasota County as a great place to retire. Nowadays, entrepreneurs have discovered that it's also the perfect area in which to run a successful company. Four local business leaders share their reasons for choosing Sarasota County as their home and headquarters—and offer their wisdom.
Why They're Here
Sarasota County draws visitors and residents, often for similar reasons. It isn't much different for business owners, and the allure of the beaches and culture can even help with recruitment efforts.
"We live where America vacations," said JaNiece Cranmer, president of Venice-based Scentsational Soaps & Candles. "While candles are a relatively simple product to manufacture, there are some positions that require highly skilled individuals. It's an easy sell, when recruiting from outside the area, to request a move to Sarasota."
The company employs about 150 people annually, and their products are sold nationwide through large retailers.
For Discover Sarasota Tours founder and CEO Tammy Hauser, the city itself inspires her.
"Sarasota IS my business," she said Tammy Hauser, whose company runs 16 different themed tours. "We tell her stories, and they are continually changing. Our tours help to celebrate the history and culture that made this community such a special place for those who have lived here a long time.
"For all our new residents, we provide a terrific overview of their hometown acclimating them to all the unique and wonderful things she has to offer."
These one-of-a-kind experiences help create the lifestyle so many people want today. Vladimir Ljesevic, co-founder and managing partner of the digital consulting and software development firm Compose, said that appealed to him and his co-founder, Dan Forno.
"We have benefited greatly from the work-life balance that we get to enjoy here," Ljesevic said. CMPSE was established in the summer of 2021.
StrataPT, which helps physical therapy practices with their billing and records management, started in Osprey in 2010.
"We're based in Sarasota County because that's where our founder, Kim Peacock, lives," said CEO Paul Singh. "Between the quality of life and the proximity to our earliest customers, it was (and remains) a no-brainer to keep our HQ here."
While each business has a distinct service or product, they all agree that Sarasota County is the place to be.
What They Love about Sarasota County
The climate—both weather-wise and economically—impacts all four businesses, and their executives, in a positive way.
"Sarasota County has played an important part in the development and success of the business," Cranmer said. "The resources provided to business owners allow for support and communication at a higher level, giving relief to stressed parts of the season."
Hauser points to the location and heritage as a plus. "We feel pride in sharing Sarasota's wonderful stories and celebrating her legacy as the artistic capital of Florida," she said. "My favorite thing is the natural beauty of the area. I am still in awe each time I drive around the bend of U.S. 41 heading south by the bayfront and see the beauty of the water and the boats bobbing along the shore."
Besides the lifestyle factor, Ljesevic cited another benefit of choosing to build a company in Sarasota.
"Many other tech companies have opened offices in Florida more recently, which gave us more validation that we're in the right place to grow a successful business," he said.
Similarly, Singh mentioned closeness to other businesses—in his case, clients.
"Our earliest customers were generally within a 30-minute driving radius of our office in Sarasota County. That proximity gave us the ability to work closely with them as we got our business off the ground," he said. "These days, our Sarasota County location still gives us access to many clients around Florida… but it also provides a great place for us to bring in new employee recruits and customer prospects for business meetings."
He added: "On a personal note, it's easy to get others—both personally and professionally—to come down to Florida for a visit."
What Advice They Offer
Small businesses are the backbone of the country's economy, but they also fail at a higher rate than their larger counterparts. One key to preventing it from happening to your venture is to find assistance. Sarasota County has opportunities to do so in several ways.
"Don't hesitate to ask for help and get in touch with other business leaders in the area," Ljesevic advised. "People are very open here and love to assist aspiring entrepreneurs."
Cranmer agreed. "Lean on your neighbors," she said. "Sarasota offers a wide array of opportunism but still has that small-town charm. We all live here and thrive off other people's success."
While Hauser strongly believes in the power of networking and building a community, she also recommends another avenue.
"Seek resources to build your business," she said. "Many companies are now providing grants to small businesses, which is a new development in funding after COVID."
Discover Sarasota Tours received an American Express Small Business grant in the fall of 2022, which helped them get through the chaos after Hurricane Ian. "Then, we were delighted to have been chosen as one of three grant recipients from around the country to be featured in a film American Express made of our business," Hauser said.
Singh encourages any aspiring entrepreneurs to take the first step sooner rather than later.
"If there's a business idea floating around in your head, get started now," said Singh. "Your success is ultimately a function of the number of things you try—and you might as well do it right here in Sarasota County!"