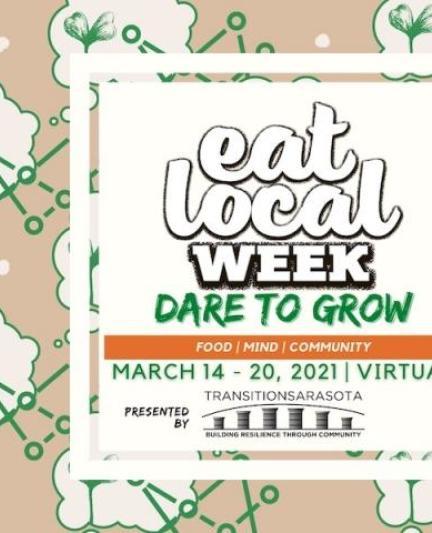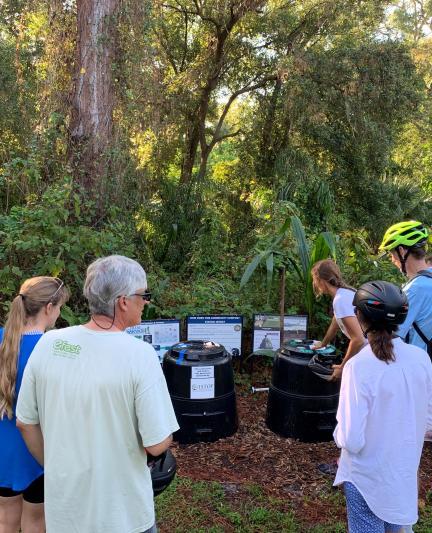 Explore a Food Journey During Eat Local Week
Mark your calendars for Sarasota's Virtual Eat Local Week this March featuring fun & informative tours, trivia, and other activities that highlight the cycle of our food system and our region's local food network.
It's not every day you find an organization highlighting local food, farms, and a community's efforts to curb food waste, but that's just what's happening in the Sarasota County area.
What's it all about?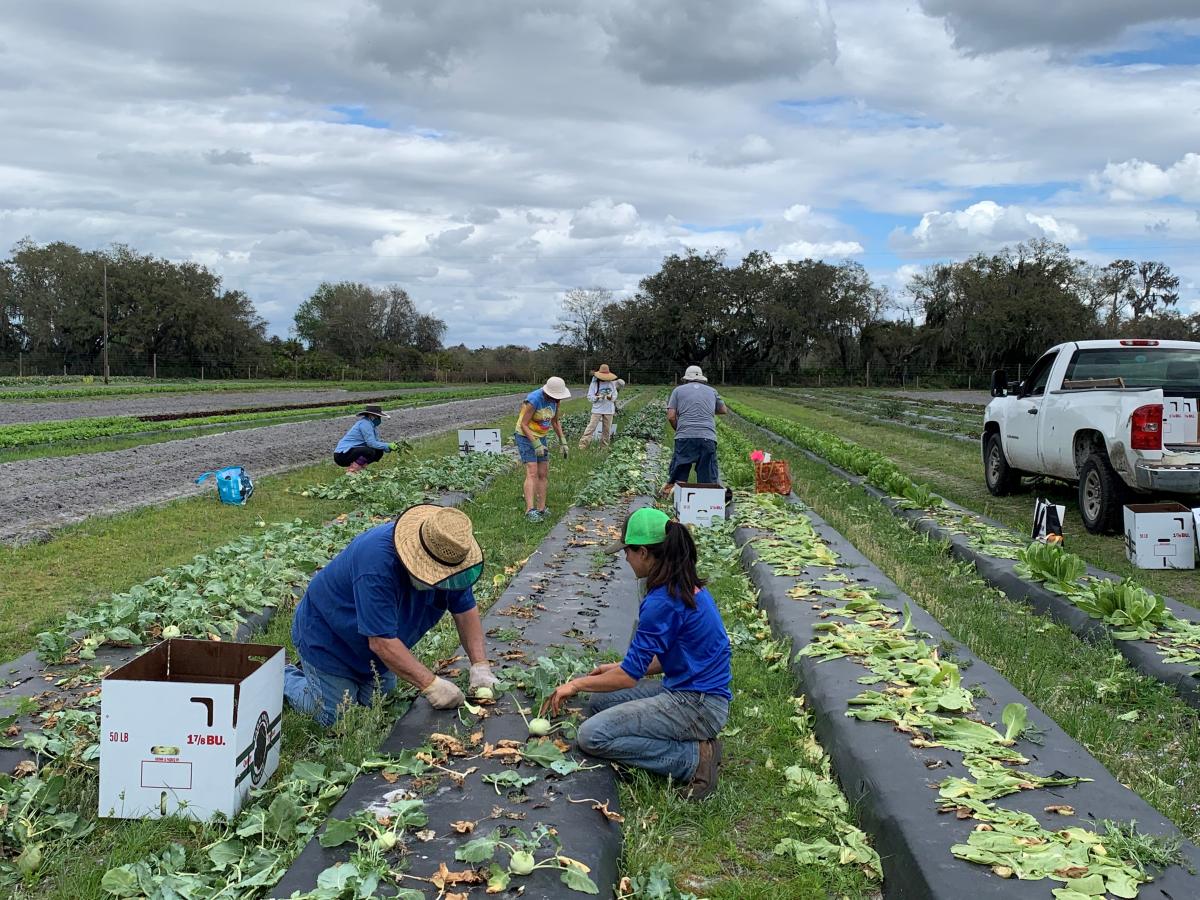 Transition Sarasota's mission is to "develop community-driven solutions for our local food system." One of its signature initiatives is Eat Local Week from March 14- 20, 2021. This year kicks off the 10th annual celebration with the theme "Dare to Grow." Some of the scheduled experiences include a panel from the backbone of fair food, a Mote Research Park Tour, and webinars on growing herbs, nutrition, and ways to grow your connections to your food.
Knowing where your food comes from and how it came to be is an important part of keeping healthy, building community, and closing the loop on waste!
Rebecca Brey, executive director of Transition Sarasota, hopes the event will provide new perspectives, helpful tools, and calls to action.
"Eat Local Week celebrates a community filled with neighbors that are passionate about sustainable food, and it showcases the important work being done here," says Brey. "We want attendees to walk away inspired about how they can curb food waste, and to recognize that small changes can make a big difference in our communities, our landfills, and our planet."
Event Schedule
Sunday, March 14th
Caroline Chomanics will serve as the virtual keynote speaker in the 2 p.m. kickoff called "Innovative Ways to Grow Active in your Food System". Chomanics is the current chief operations officer at IDEAS for Us, an organization creating global environmental solutions through local action; and she is the program manager at Fleet Farming, an innovative program taking over front lawns in Orlando to turn them into micrograms.
Chomanics spends her time like many of us, out pounding the pavement, working towards a better world. She's going to share with us how she works to educate and connect the community through her work. Inspiring us with new ways to come together, grow better, and strengthen our connection to the local food system in the Suncoast.
Audience members will be able to ask their questions in a brief Q & A at the end.
Monday, March 15th
UF/IFAS Agricultural Extension Agent Sarah Bostick and Chemicals in the Environment Agent Carol Wyatt-Evens will share a lunchtime series on edible gardening. This 30-minute class held at noon includes 10-minutes of teaching and 20-minutes of Q & A.
Tuesday, March 16th
At 11 a.m., a virtual tour begins of Manatee Square Community Gardens followed by a live Q & A with Manatee County Community Gardens Program Assistant Mack Lessig. At 7 p.m., a panel of three organizations will share their knowledge on fair food and solutions for a better food system.
Wednesday, March 17th
Dare to Get Lucky Virtual Trivia Night kicks off at 7 p.m.
Thursday, March 18th
At noon, attendees are encouraged to grow what they know about sustainable seafood with a tour of the largest aquaculture research and development facility in the United States. Dr. Kevan Main will give a behind-the-scenes tour to share how scientists at Mote Aquaculture Research Park (located in Sarasota County) develop environmentally friendly methods to farm pompano, red drum, and sea vegetables for food and produce saltwater snook for stock enhancement research. At 6 p.m., the UF/IFAS Extension Family Nutrition Program will share the pros and cons of fresh, frozen, and canned foods.
Friday, March 19th
At 7 p.m., a Virtual Watch Party commences. The film is pending.
Going Virtual in 2021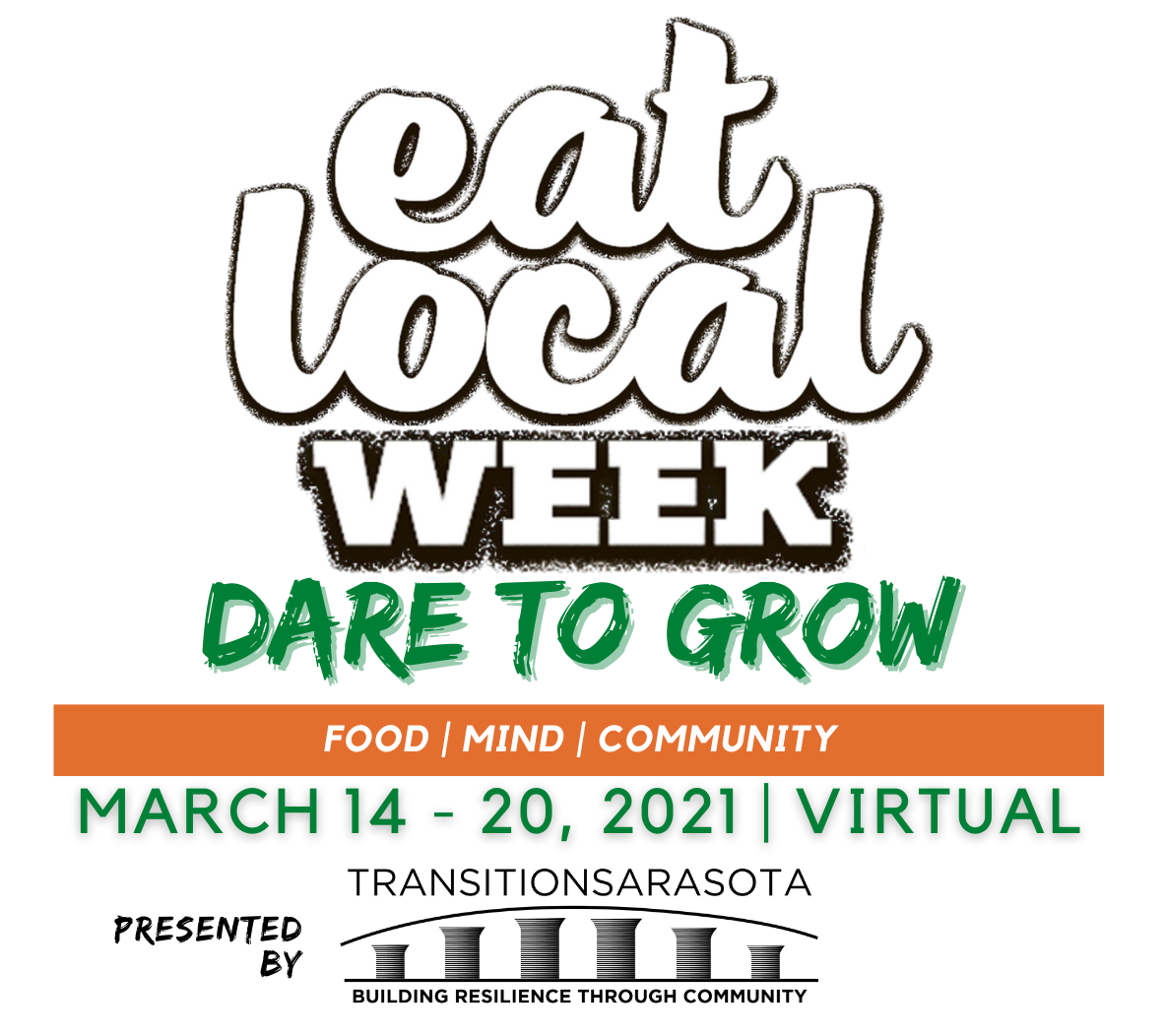 While this year's Eat Local Week may look different than years past, the mission remains the same.
"Eat Local Week was created to bring us together as a community in joyful celebration of the abundance we have right here in Sarasota and Bradenton. Throughout the week, we will look at ways to create a more local, connected food system by growing food, growing our knowledge around food, and highlighting community," said Brey.
To sign up and learn more about Eat Local Week 2021, visit the Transition Sarasota website! This year, all events require advance registration.