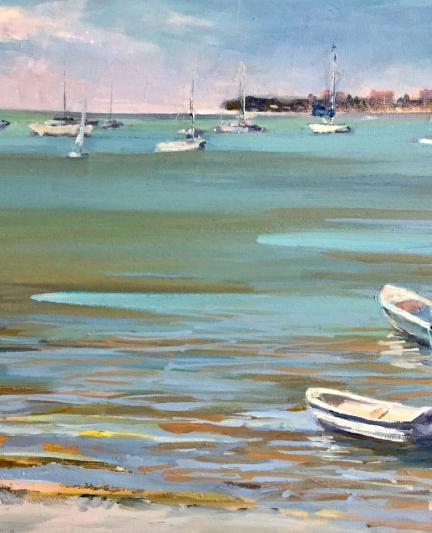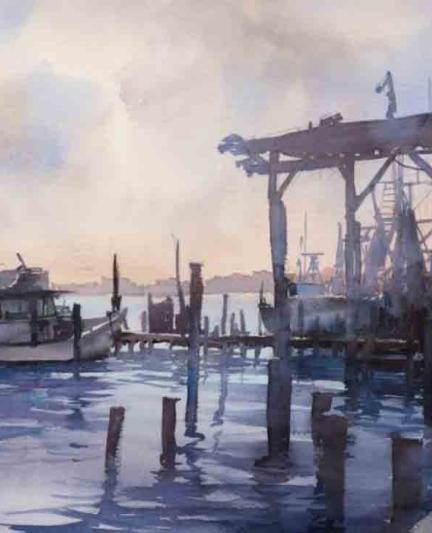 Discovering Plein Air Painting in Sarasota
One of the reasons so many people choose to visit Sarasota is because of its natural beauty. Of course, the mild winters also have a little something to do with it, but everything here is so picture perfect that it draws people from all over the world. From the beaches to the historic parts of town and all the wildlife in between, there's no escaping the beautiful scenery that Sarasota has to offer.
That's why Sarasota lends itself perfectly to a form of artwork known as plein art painting. By definition, plein painting is simply "painting in the open air". With organizations such as the SRQ Plein Art Painters and Light Chasers, painters love to capture Sarasota's pristine beaches, tropical palm trees, boat filled waterways and the historical buildings that are found throughout the city.
It's easy to see why Sarasota is home to so many artists. There is inspiration everywhere you turn and it is an artist's dream. Here's a few locations recommended by local artists: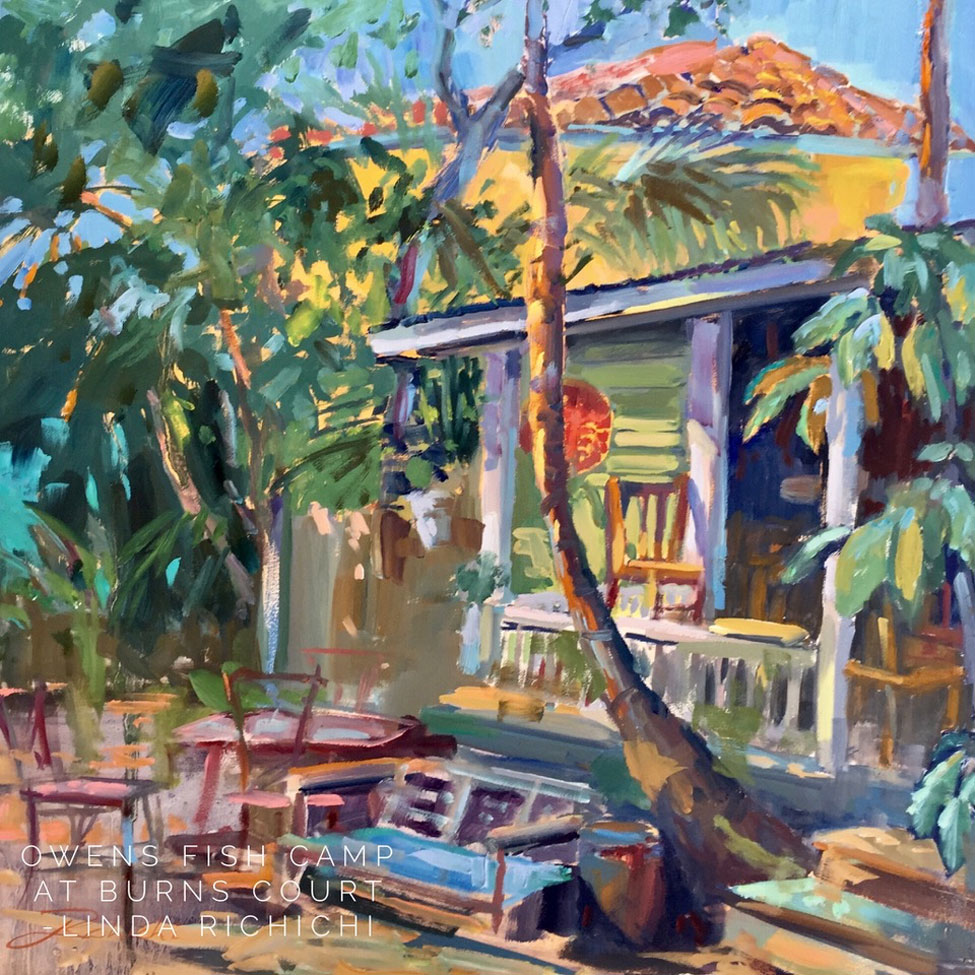 Linda Richichi
• South side of Lido Beach
• Downtown Sarasota
• Burns Court
• Sailing Squadron
• Selby Garden
• Sarasota Bayfront Park
A new local artist, originally from NY, Linda Richichi, has her studio in Burns Court at 530 Burns Gallery. She choose to live in Sarasota for the variety of intense colors in the buildings and scenery. Through her paintings, like in her Color & Energy workshops in Sarasota, Fl, you begin to "Experience the Energy" through harmonized color vibrations. You can find her and her students painting on Lido Beach under the trees or capturing the sailboats on the bay at the Sailing Squadron and by Sarasota Bay Front Park. Or join her for a painting day in Selby Gardens with an inspiring critique at the end and a refreshing drink.
Paint with Linda Richichi - https://www.lindarichichi.com/workshops/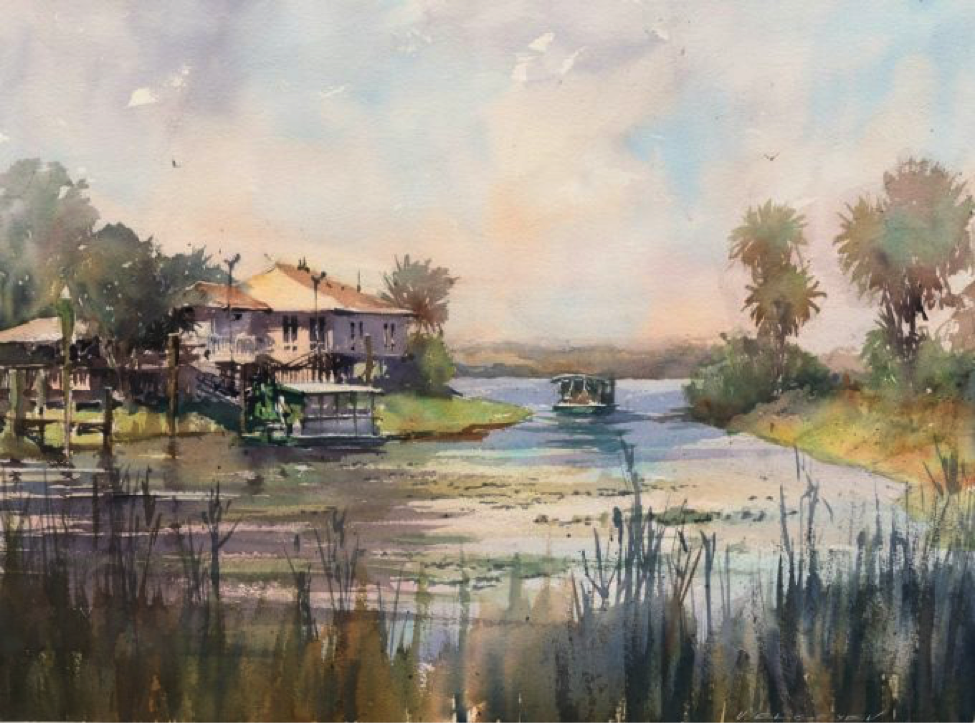 Vladislav Yeliseyev
• Burns Court
• DeMarcay Hotel on Palm Avenue
• Spanish Point in Osprey
• Bayfront
• Sailing Squadron
• Cortez Village in Bradenton
Vladislav Yeliseyev has been studying art since the 70s and is the founder of the Renaissance School Of Art in Sarasota. He began plein air painting about two years ago with a small group of artists focused primarily on the creative process. Known as the SRQ Plein Air Painters, this group has grown significantly since then and one thing that sets them apart is a critique after each plein air session to help the artists evaluate their skills and continue to grow.
"Personally my favorite locations are old historical places which are rapidly changing, especially in the recent development boom. We feel that by preserving the old landscapes in our art, we can play an important role in the indirect preservation of them."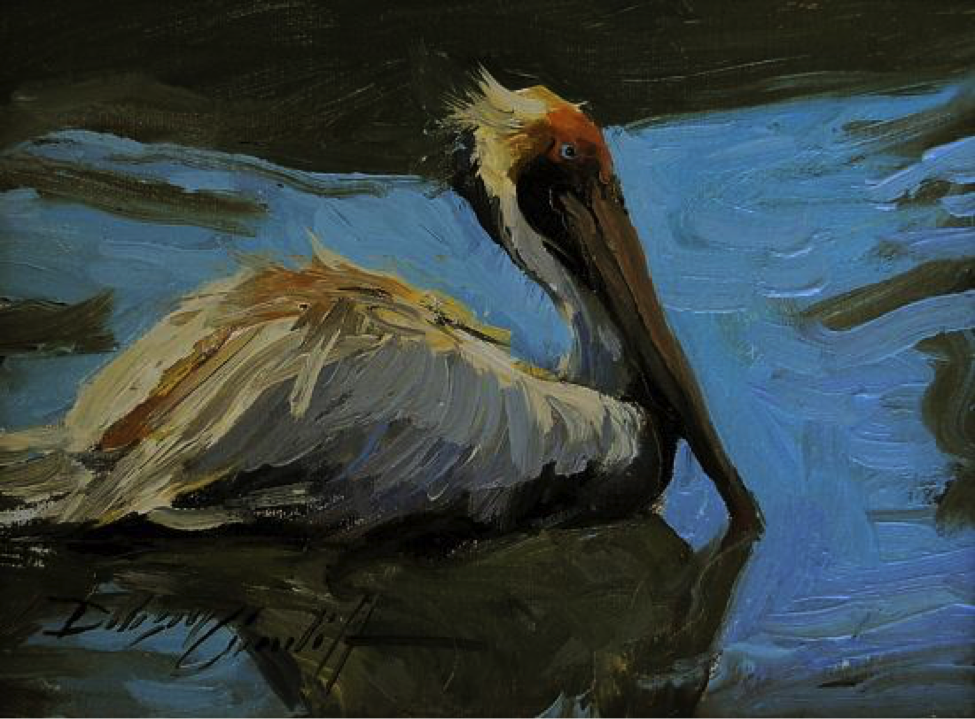 "Locations such as these usually have a rich history behind them. The task of the painter is the ability to see it and describe it through a subjective point of view, preserving the depth of historical significance along the way."
However, he's able to see the beauty in other types of locations as well. "When we talk about industrial landscapes, they are another beautiful testament of the development of the past. Time is a powerful thing and has the ability to transform utilitarian structures into historically and visually appealing subjects for painting."
Katie Dobson Cundiff
• South side of Lido Beach
• City Island
• Ken Thompson Park
• Sailing Squadron
• Pioneer Park
• Sarasota Bayfront Park
Another local artist, Katie Dobson Cundiff, paints and teaches full time. She's an adjunct professor at the Ringling and focuses exclusively on oil painting, primarily plein air work. When asked about the best places around town to set up an easel, she was also happy to share some of her favorites.
"The south side of Lido Beach is perfect for plein air painting because of its interesting mix of beach and vegetation. City Island, Ken Thompson Park and the Sailing Squadron feature water views with boats, vegetation and beautiful views of Sarasota." Cundiff also likes Pioneer Park for the mix of older buildings in and around the property and Sarasota Bay Front Park because it has such interesting views of Sarasota Bay and moored boats.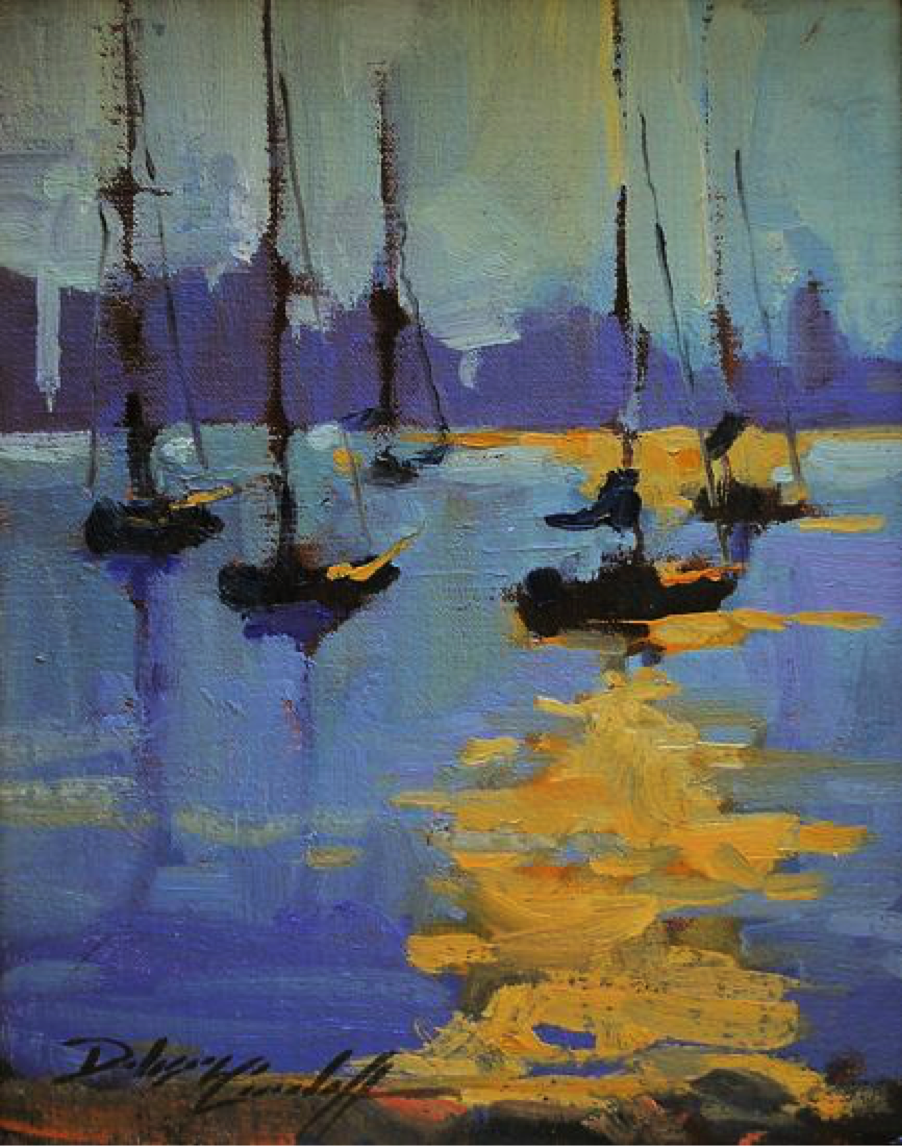 If you've ever been interested in painting but weren't quite where to start, Sarasota offers plenty of opportunities. One of these is the Urban Sketching Paint Out that takes place on the first Saturday of every month. Everyone from experienced painters or enthusiastic amateurs are welcome.
To find out more about upcoming events, be sure to check out the SRQPAP site as well as Light Chasers.