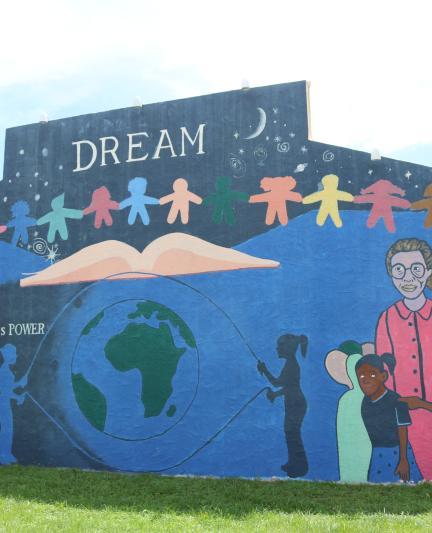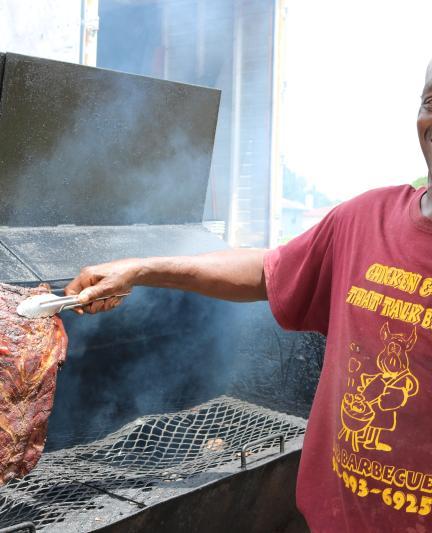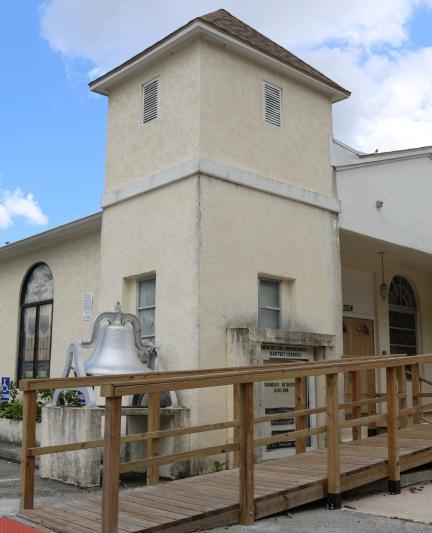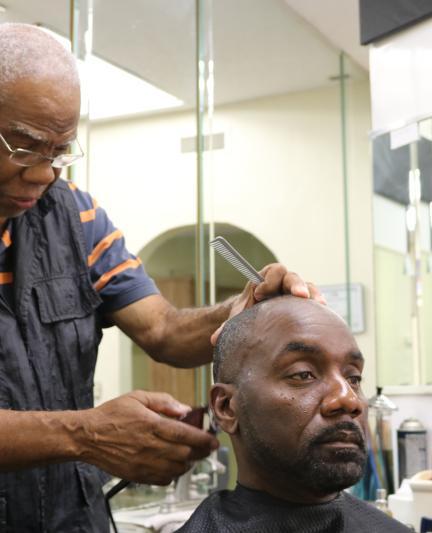 Discover Sarasota's Newtown
Sarasota's Newtown is the heart of the city's African-American community. The vibrancy of this black community can be experienced through its people, churches, schools, gardens, cultural arts and local pride. Newtown is geographically bordered by Hwy. 301 to the east; Bradenton Road to the west; Myrtle Street to the north and 17th Street to the south, with Dr. Martin Luther King Boulevard in the center.
In the late 19th and early 20th centuries Sarasota's first African American community was called Overtown (also known as Black Bottom) and was located in downtown Sarasota. New residential areas were developed further north to segregate residents to move out of downtown and eventually the "new town" became the center for the black community.
Elders of the community like Jetson Grimes, a Newtown barber who owns Jetson's Creative Trends, explains, "Newtown has evolved from struggle, resistance and fight to a destination where black culture thrives." Grimes, when not tending to his barber duties or serving as a community redevelopment leader, proudly displays his historical collection of photos and memorabilia that honors black pioneers who helped Newtown prosper.
And prospering wasn't easy. Historically, Sarasota's black community has endured decades of segregation, racism and discrimination.
But the self-sustaining and indomitable spirit of the community has helped overcome obstacles and has become the hallmark of the community's survival.
Now celebrating more than 100 years of history, Newtown's resilient spirit beckons travelers to visit its black culture, history and people.
Here are some opportunities for you to get to know Newtown:
A People of Faith: Places of Worship
If you really want to know Newtown, there is no better way to experience the community than through a place of worship. The spirit of Newtown flows freely in its churches where guests receive a warm and hospitable welcome. These sanctuaries foster acceptance while celebrating deep faith. These are places where all voices are heard and are the vital core of family life. Visitors are welcome to observe or join in as hands are held high in joyous, soulful celebration as the congregation moves to the rhythm of the music. There are many churches in Newtown, but you may want to begin with the Greater Hurst Chapel considered the heartbeat of Newtown, or the Bethlehem Bible Church, the New Bethel Missionary Baptist Church, Truvine Missionary Baptist Church or the Trinity Christian Fellowship Center.
History: African American Cultural Resource Center
Located in the North Sarasota Library, the African American Cultural Resource Center was inspired by Lovette Harper, a tireless volunteer dedicated to advancing the global African-American community through her service. The Cultural Resource Center serves as a "reference and research facility for materials on all aspects of the Black experience including Newtown history." Books, periodicals, videos, photographs, art and posters are available for visitors to explore black culture. Researchers, teachers, students and visitors utilize the facility where Lovette Harper says, "dreams are made – for young and old."
Also, follow the Newtown Heritage Trail, part of the Newton Alive initiative that displays 15 historic markers to honor the African American pioneers who triumphed over oppression.
Culture: Booker High School Visual Performing Arts Center
Named after Emma Edwina Booker, an historic inspirational teacher and leader in the black community. Three Newtown schools are named after her including Booker High School, a magnet school with a $58 million state of the art campus and home to an acclaimed Visual and Performing Arts (VPA) program, It offers pre-professional arts training in dance, digital film, motion design, music, theatre and visual art. Students showcase their talents during the school year and tickets are available on line. Two famous alumni of the program are American Idol semifinalist Syesha Mercado, and NBC's "Chicago Fire" TV star, Charlie Barnett.
Westcoast Black Theatre Troupe
The Westcoast Black Theatre Troupe (WBTT) is the only professional black theatre found on Florida's west coast. The renowned WBTT develops and trains African-American artists while providing an artistic voice to the black experience. Visitors are invited to attend award-winning musicals, comedies and dramas that bring "diversity and inclusiveness to the region's cultural landscape." Many local African American artists who have trained with the company have moved to national touring companies, TV shows and even major record companies. WBTT is located just south of Newtown near the corner of 10th Street and Orange Avenue.
A new initiative in Newtown is the Youth Artists Network (YAN) where amateur and student artists meet to inspire and support one another through artistic performance. The YAN artSPEAKS events showcase students and local artists showcase their work in "open-mic" events. The next one is scheduled for Aug. 3 at the North Sarasota Library, from 5:00 – 7:30 pm.
Once a USO building, this updated state-of-the-art complex features a wide range of recreational opportunities. Happy voices and activity fill the center's fitness center, gym, family pool and splash pad, game room and computer lab. Outside, the 13-acre grounds include a lit basketball court, shaded playgrounds, and a multi-sport field. Visitors can purchase daily passes for $5.00.
Horticulture: Orange Blossom Community Garden
In the heart of Newtown the Orange Blossom Community Garden is where locals tend to garden plots and grow fresh food. Most late afternoons, particularly weekends, gardeners and volunteers are digging into the dirt nurturing vegetables, flowers and whatever is growing during the season. Sustainable and organic gardening practices are employed and water, tools, compost and mulch is provided. Neighborhood children and adults learn and share gardening basics yielding a cornucopia of fresh food including strawberries, pineapple, okra, collards carrots, tomatoes, cabbage, cucumbers and squash.
And to purchase fresh produce, visit the Newtown Farmer's Market, located at 1742 Martin Luther King Way Fridays (11 am – 6 pm) and Saturdays, 9:30 am – 2 pm)
Another way to get to know the Newtown Community is to join the annual Big Mama's Collard Green Fest set for October 21 at the Robert Taylor Recreation Center. Join restaurant chefs, home cooks and enthusiasts for a cook off where you can taste and vote for the best southern, Cajun, Creole or Caribbean style collard green recipe.
And speaking of food, when driving around Newtown you can hardly miss the smell of barbecue that fills the air. For more than 17 years, Desmond & Rashad Bar B Q has been serving ribs, chicken, pulled pork, and garlic shrimp as a roadside stand located at 2811 17th Street and open Fridays and Saturdays (10:30 – 5:30 pm). And save room for the homemade sweet potato pie.
Finally, consider Pride of Jamaica, a family-style Jamaican restaurant run by Gloria Jones, that serves up jerk and curry chicken, curried goat and a local traditional favorite, ox tail. Add some collard greens, rice and beans or plantains and you'll be sated in no time.
A visit to Newtown is a journey through Sarasota's black heritage, a village of caring individuals who extend a warm welcome while showcasing dignity and pride in their pathway to a better future.
Sarasota native Robin Draper is a columnist and owner of the award-winning "Blog of the Year" and "Best Travel Blog" website, AuthenticFlorida.com, a travel and lifestyle blog devoted to the simple and delightful pleasures for Florida living.