45 Things to Do South of Siesta Key
South Sarasota County is rich with hidden treasures and an Old Florida feel, and here we share the top 45 things to do.
You know all about the No. 1 beach in the country, Siesta Key Beach, and the art and culture found in downtown Sarasota, but what about the lesser-known southern part of Sarasota County?
Once you've landed at the local Sarasota Bradenton International Airport, plan your trip itinerary to of course hit your favorite hot spots, but be sure to look further south, too, where you're bound to discover some more off-the-beaten-path, new favorites.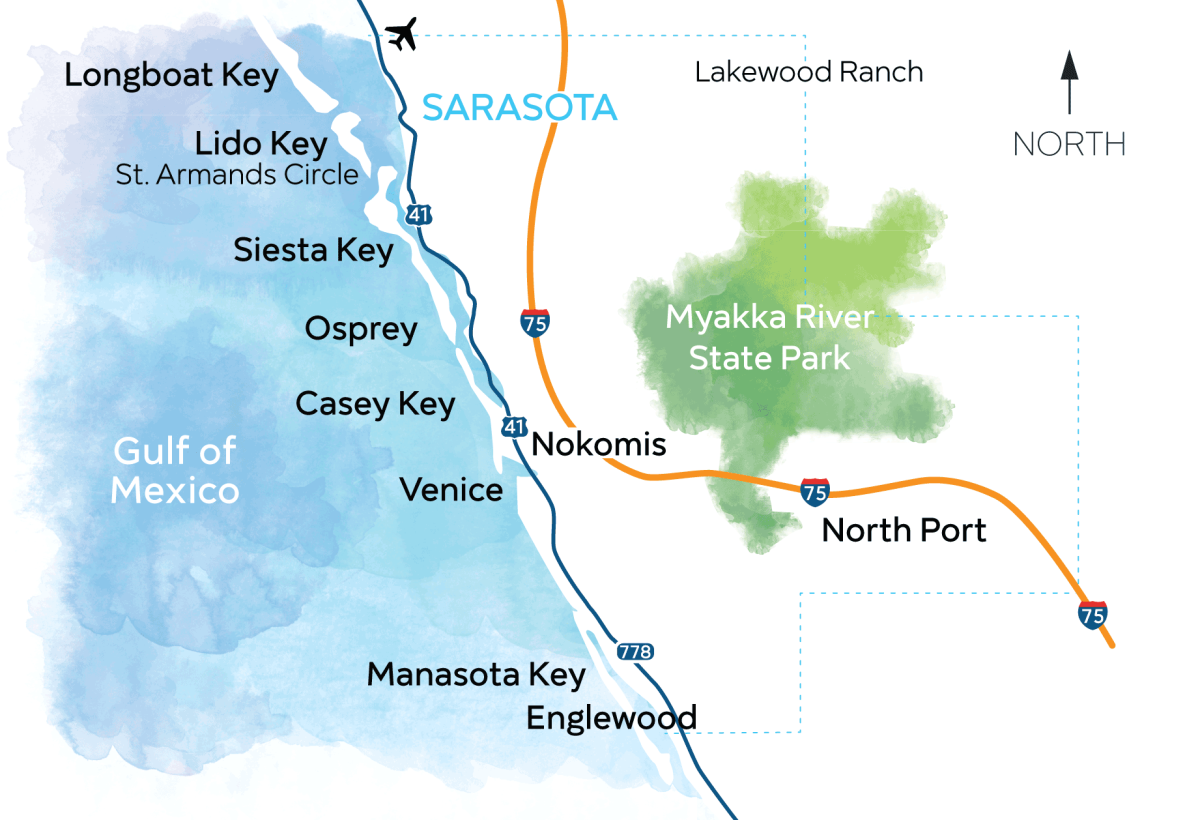 1. Get some peace and quiet on Venice Beach.
You'll also find sharks' teeth at Venice Public Beach, as well as a coral reef off its white sand shore.
2. Search for sharks' teeth on Caspersen Beach.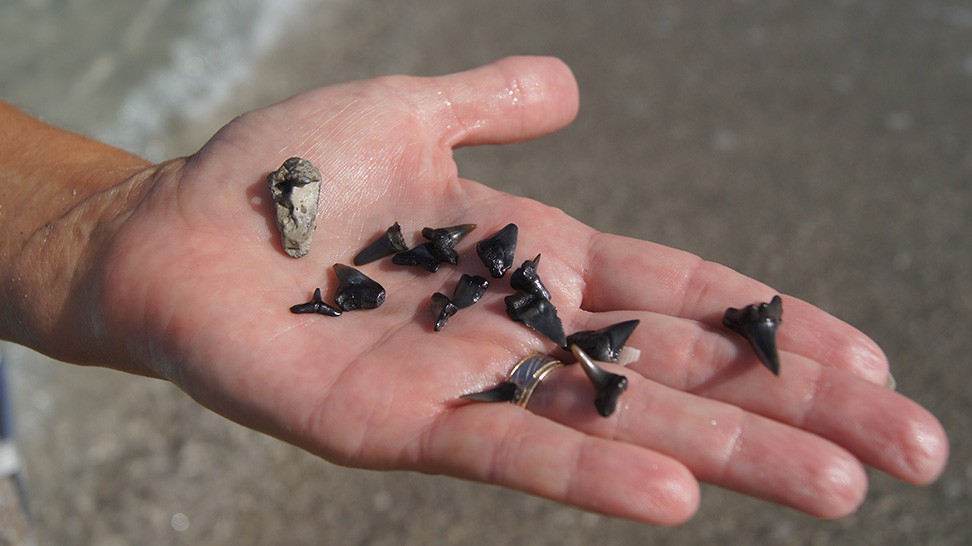 Venice is the shark's tooth capital of the world, and you'll find the best selection of prehistoric sharks' teeth on Caspersen Beach's sands. It's also the longest beach in the county.
3. Go golfing.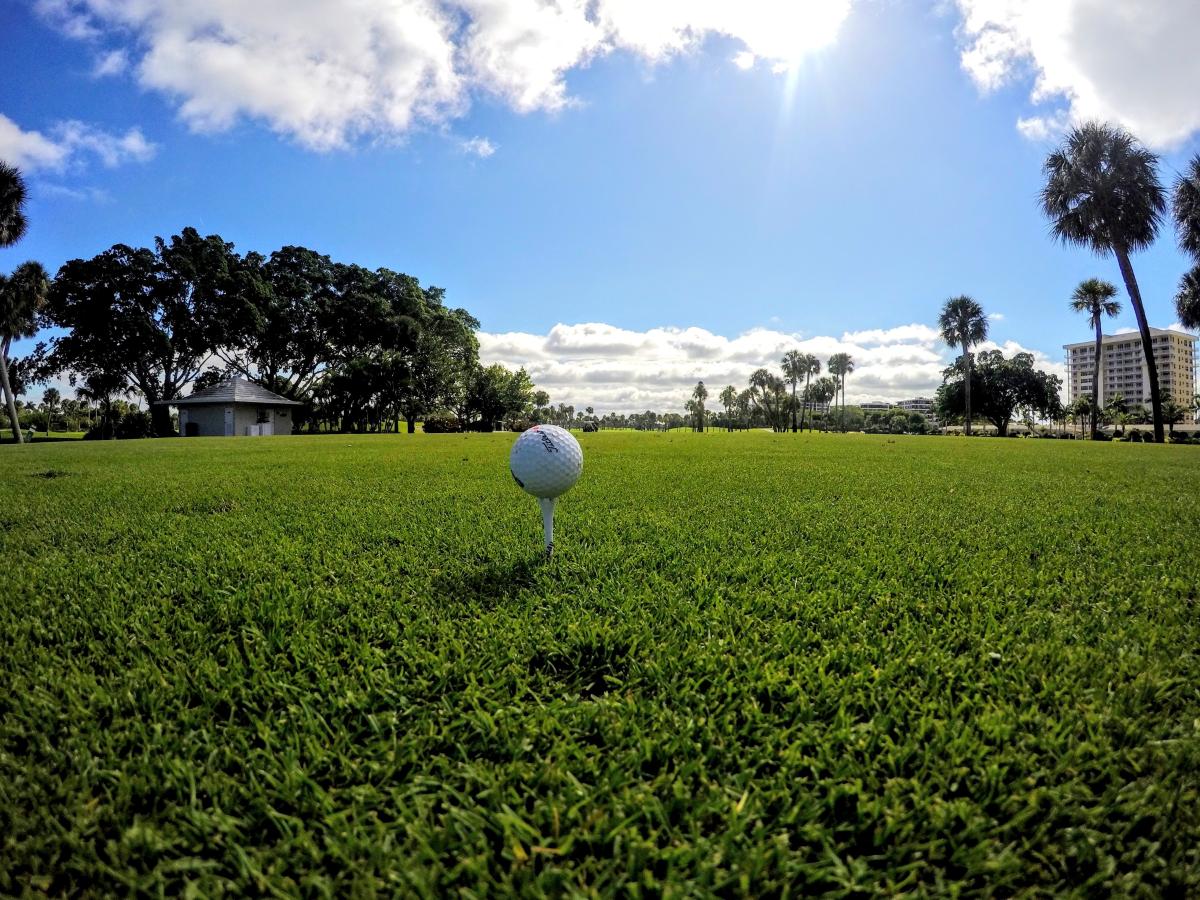 Venice is known for its golf courses. Check out public championship courses like the Golf in Venice Club at Capri Isles and Calusa Lakes (both 18-hole courses), and the 27-hole Waterford Golf Club.
4. Go shopping on Venice Island.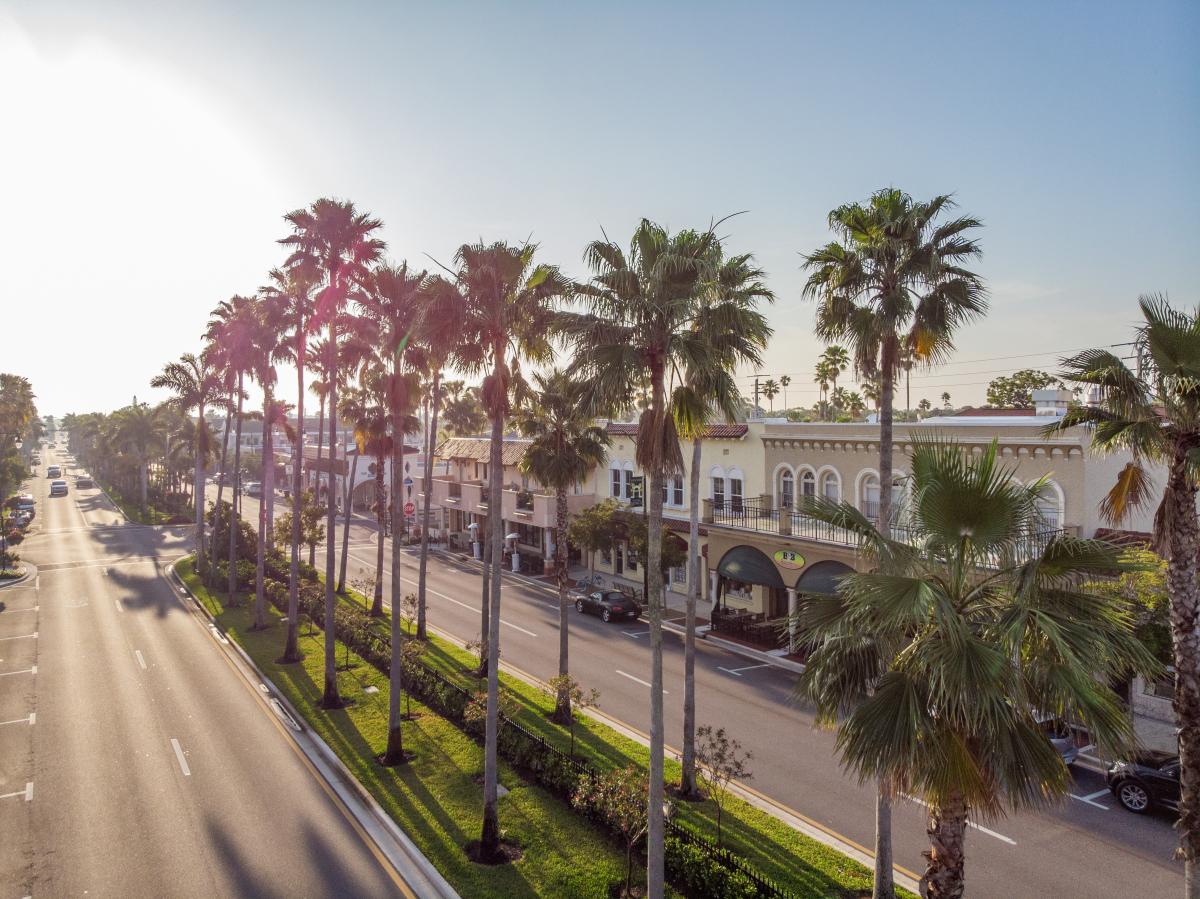 Venice Main Street is home to quaint shops where you can pick up touristy items or find one-of-a-kind pieces.
5. Get a new 'do at James Griffith Salon.
For a pick-me-up, visit the glamorous James Griffith Salon for a new haircut, color or do – located in the heart of downtown. 257 S Tamiami Trail, Venice
6. Soak away your worries at Warm Mineral Springs.
The soothing 85-degree waters of Warm Mineral Springs in North Port refresh themselves every couple of hours. The spring's mineral-rich water is famous for its healing properties.
7. Go green at the Venice Farmers' Market.
Peruse local produce, plants, baked goods and jewelry each Saturday from 8 a.m. - 12 p.m. in Centennial Park for the Venice Farmers' Market. City Hall, 401 W Venice Ave, Venice
8. Bring your furry friend to Brohard Paw Park.
The Brohard Paw Park has dog drinking fountains, dog showers and a beach area where dogs can roam free. 1600 Harbor Dr. S., Venice
9. Find fun for the whole family at Nokomis Beach.
A laidback, family-friendly beach, Nokomis Beach is great for fishing and boating. Over the drawbridge on Albee Road, Nokomis
10. Stroll on or fish off the jetty at North Jetty Park.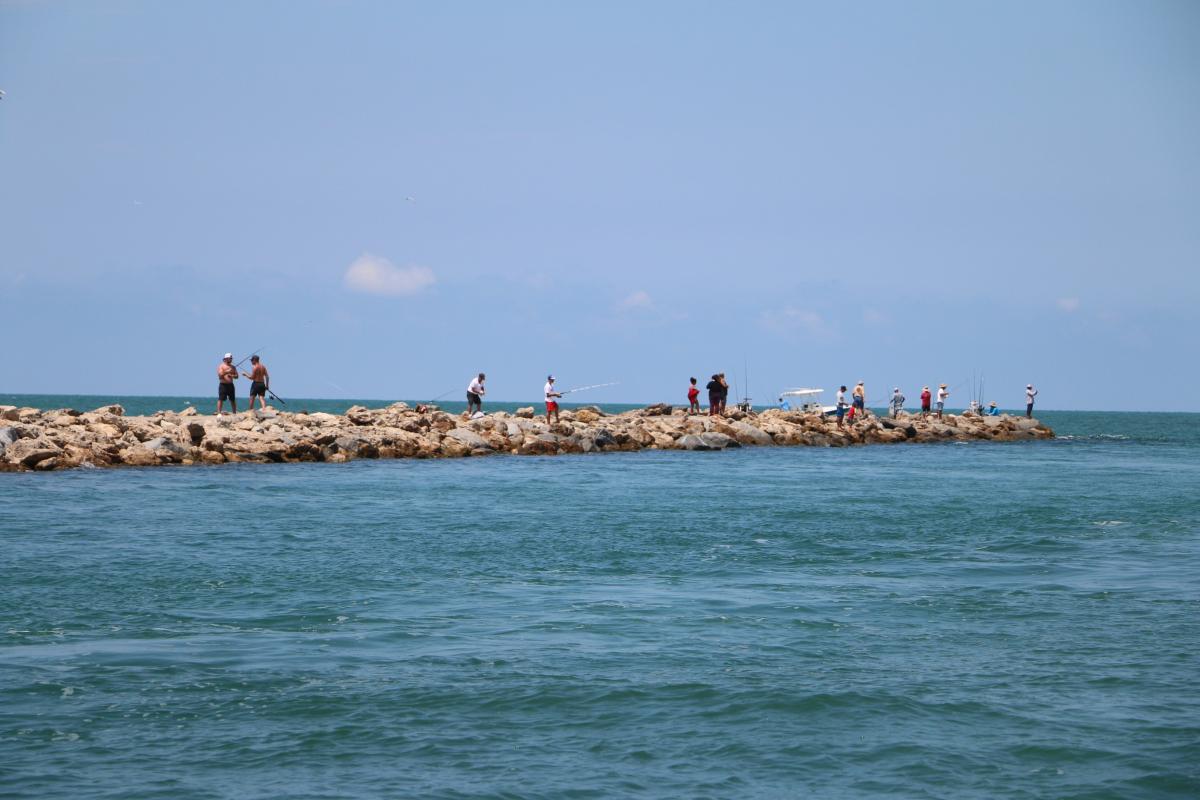 Enjoy breathtaking views and original settings for going fishing or just taking a walk on the beach. Casey Key Road, at the tip of Casey Key.
11. Surf at South Jetty.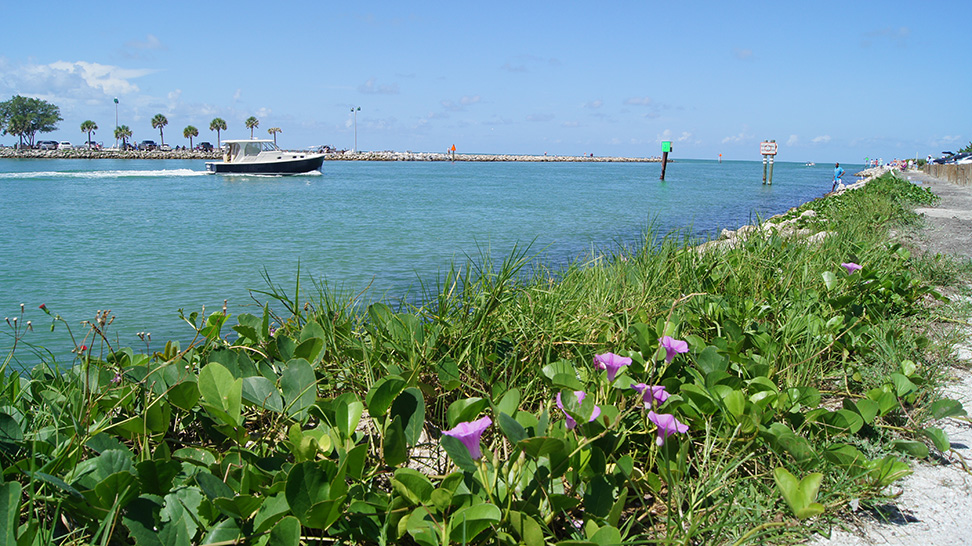 With the right conditions, it is indeed possible to surf on the west coast of Florida. South Jetty is a popular spot for surfers when the waves are crashing. Take Tarpon Center Drive into Humphris Park, Venice
12. Get beer and bait.
Fuel your adventure at the North Jetty Fish Camp at North Jetty Park. 1000 S Casey Key Rd, Nokomis
13. Venture deep into South County at Blind Pass Beach.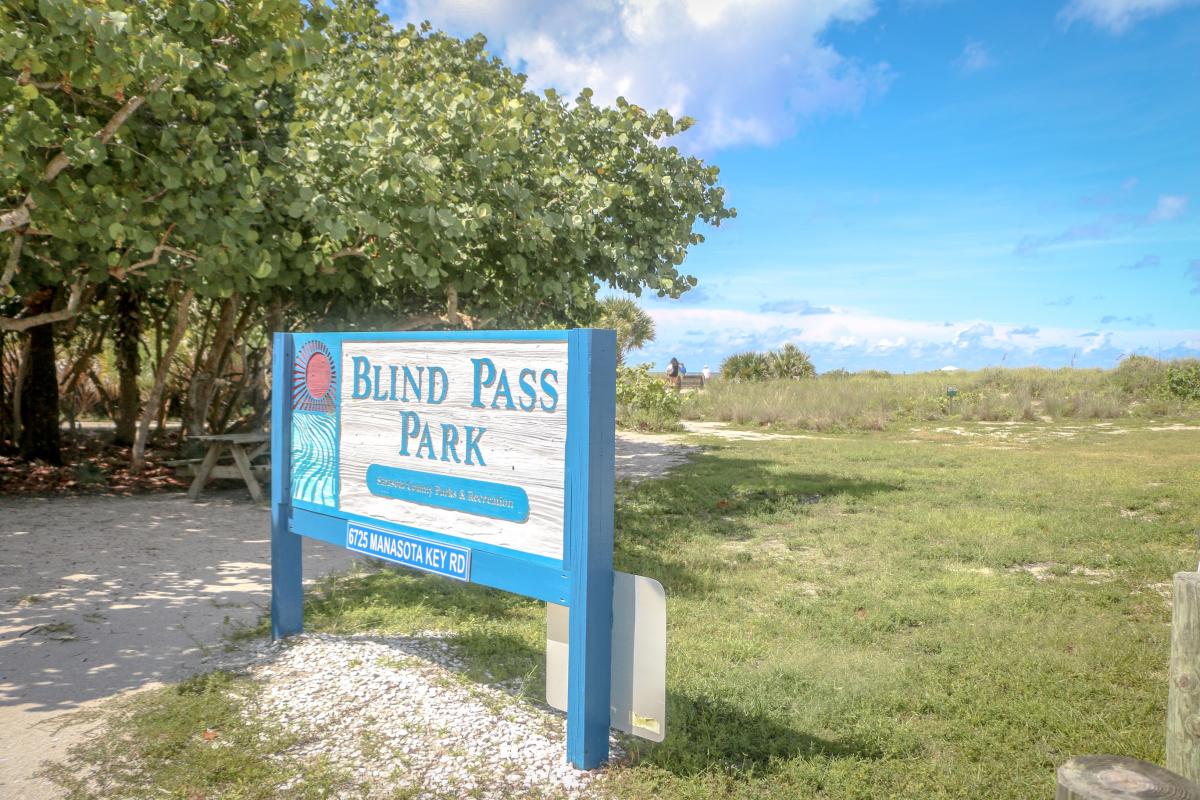 Located on Manasota Key just a mile north of the Charlotte County line, this quiet, narrow beach makes for a great Gulf view. Manasota Beach Road, two miles over the Manasota Bridge.
14. Get a piece at Clyde Butcher Art Gallery in Venice.
Clyde Butcher is a renowned black-and-white photographer. Check out his rural and wild photography at the Clyde Butcher Venice Gallery & Studio. 237 Warfield Ave, Venice
15. Visit the Tervis Tumbler Store.
Did you know this national tumbler cup brand is headquartered right here in Sarasota County? Shop around and pick out your favorite design or even create your own Tervis in the lab. 928 S Tamiami Trail, Osprey
16. Take in a play at Venice Theatre.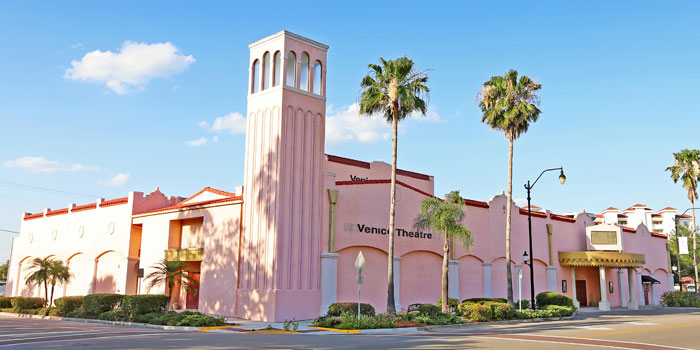 The nationally recognized Venice Theatre offers performances in two theaters. Shows include Broadway musicals, dramas, comedies, cabarets and concerts. 140 Tampa Ave W, Venice
17. Try to spot Stephen King...
...or at least his house on Casey Key, where the famous horror writer calls home.
18. Revisit history at Historic Spanish Point.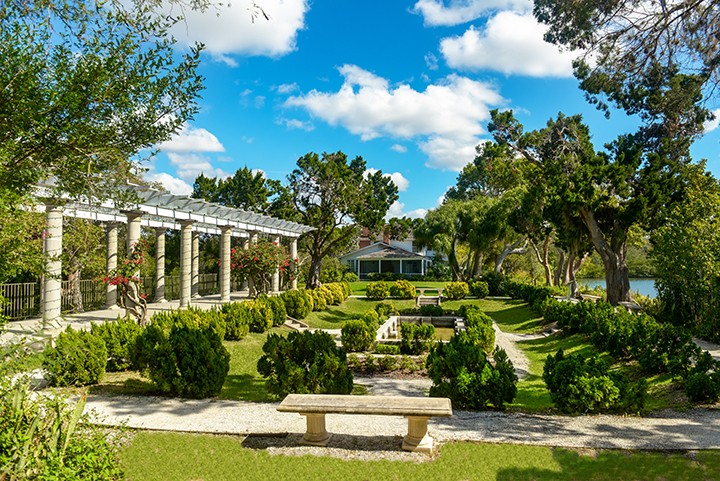 The breathtaking and 30-acre home of Bertha Palmer, Historic Spanish Point's museum and botanical gardens and scenic grounds allow visitors to relive the early pioneer lifestyle in Sarasota County. 337 N Tamiami Trail, Osprey
19. Dance the night away at Sharky's on the Pier.
Located at Venice Fishing Pier, Fins at Sharky's restaurant and Sharky's on the Pier is a lively spot on the water for food, drinks, music and dancing. 1600 Harbor Dr S, Venice
20. Attend the annual Shark's Tooth Festival.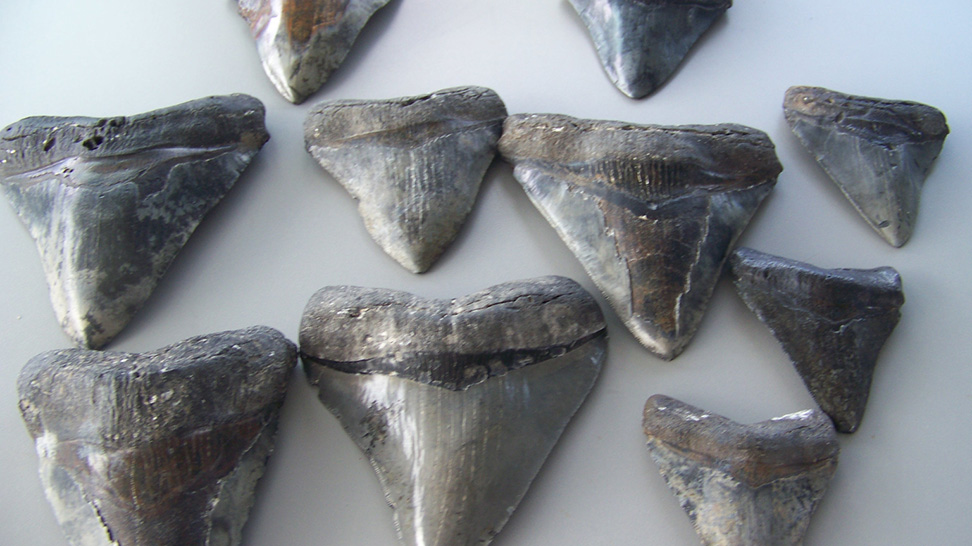 Find all the shark's teeth you need, as well as food and art vendors, each spring at Venice's famed festival.
21. Explore the Venice Historic District.
Downtown Venice's historic district is home to several buildings listed in the National Register of Historic Places.
22. Bring a picnic to Englewood Beach.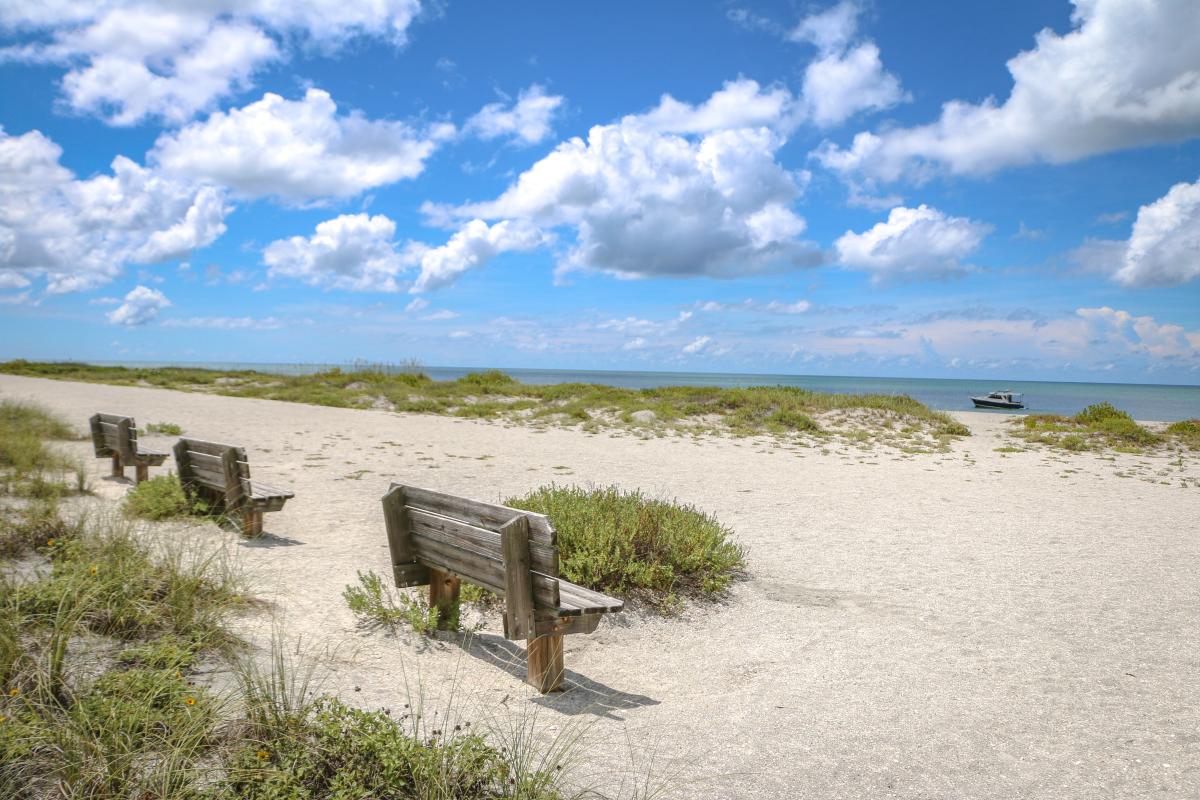 While serene Englewood Beach, located on Manasota Key, doesn't have a concession stand, it does have picnic tables and plenty of sand on which to spread your picnic blanket. Beach Road, right over the drawbridge
23. Discover treasures on Stump Pass Beach.
At the very end of Manasota Key, you'll find Blind Pass Beach and Stump Pass Beach, both rugged with driftwood forest and known for its fishing, sharks' teeth and shells. There is also a hiking trail at the park where visitors may spot all sorts of wildlife.
24. Go shopping in Olde Englewood Village.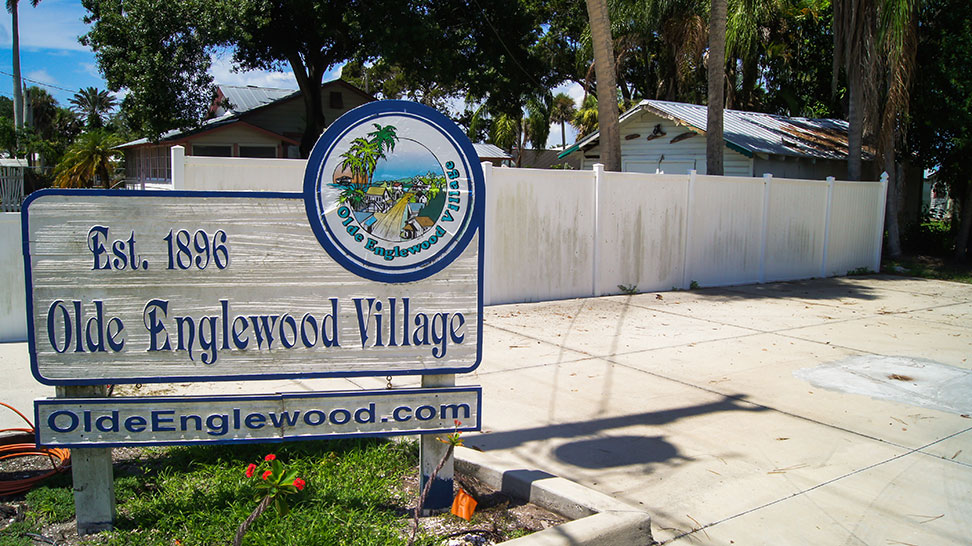 Along Dearborn Street in Englewood, visitors will find all sorts of shops with an Old Florida vibe.
25. Go antiquing in Venice and Nokomis.
Venice Island Antiques, Treasures in Time and Richardson & Richardson Estate & Antique Jewelry are all antique shops in downtown Venice, while Elder's Antiques in Nokomis invites antiquers to come by appointment only.
26. Have a local craft brew at Venice's Off The Wagon Brewery & Kitchen.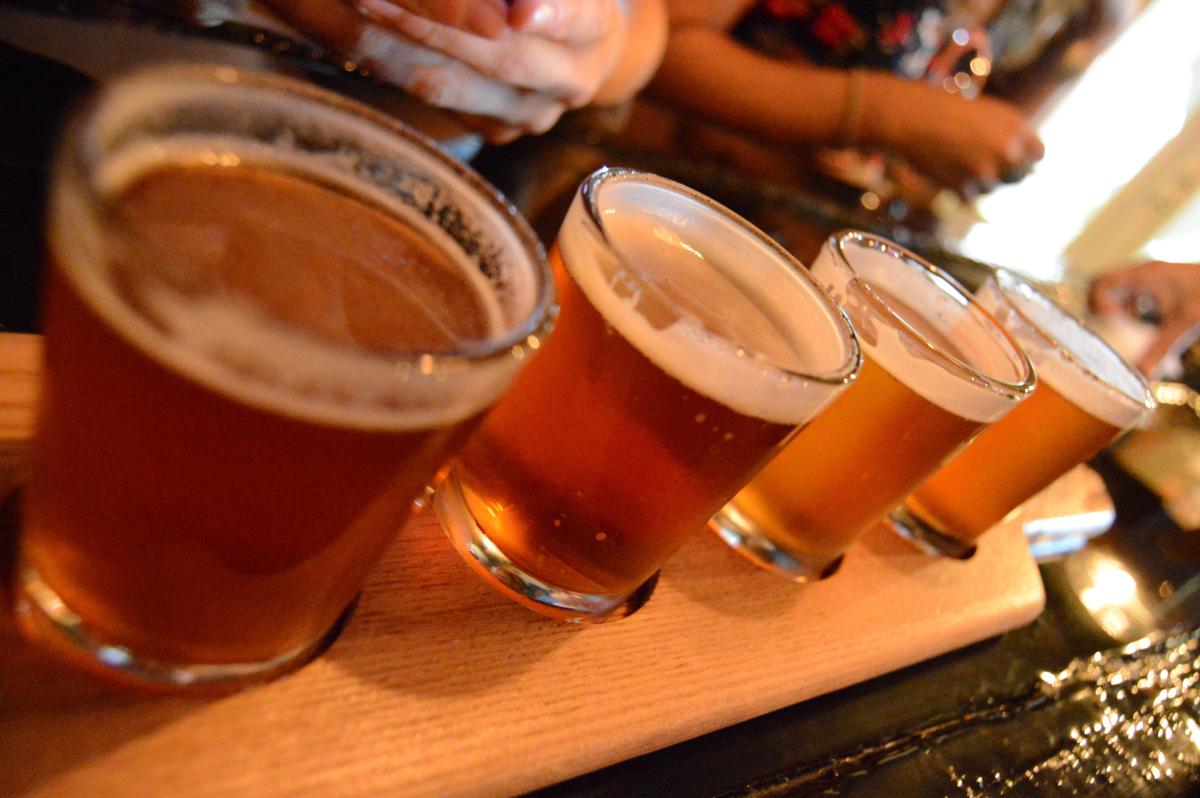 Check out Venice's first microbrewery and gastropub for some local brews and one of the best burgers in town. 2107 S Tamiami Trail, Venice
27. Explore Dearborn Street.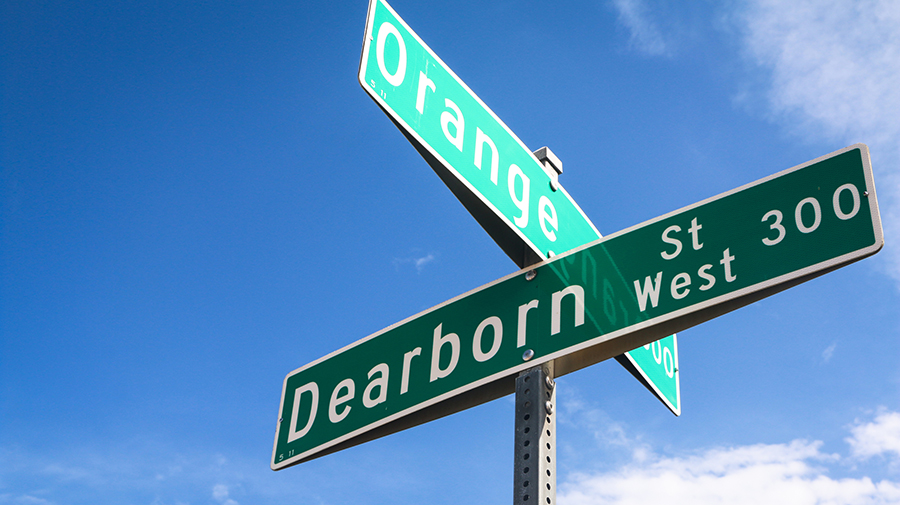 Englewood's Dearborn Street is home to an array of art galleries, wine shops, local artisans and grocers and unique boutiques.
28. Get a taste of Italy at the Italian Festival.
Venice's Italian-American Club holds an annual festival celebrating Italian food, music and beyond at the Venice Airport each February.
29. See 3D art come to life at the International Chalk Festival.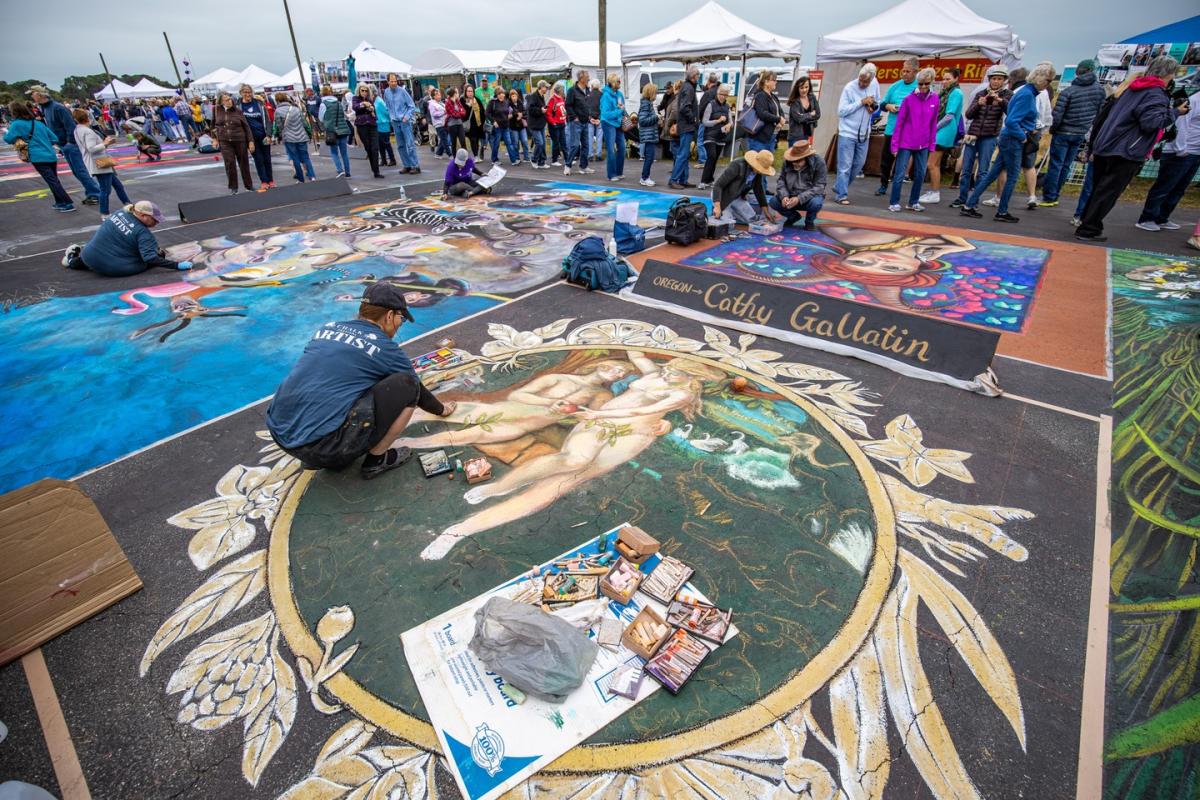 Also at the Venice Airport, find the annual and highly-anticipated Chalk Festival, where chalk artists from all over the world create 3D art on the airport runway for three days. 150 Airport Ave E, Venice
30. Get tickets to an orchestra performance at the Venice Symphony.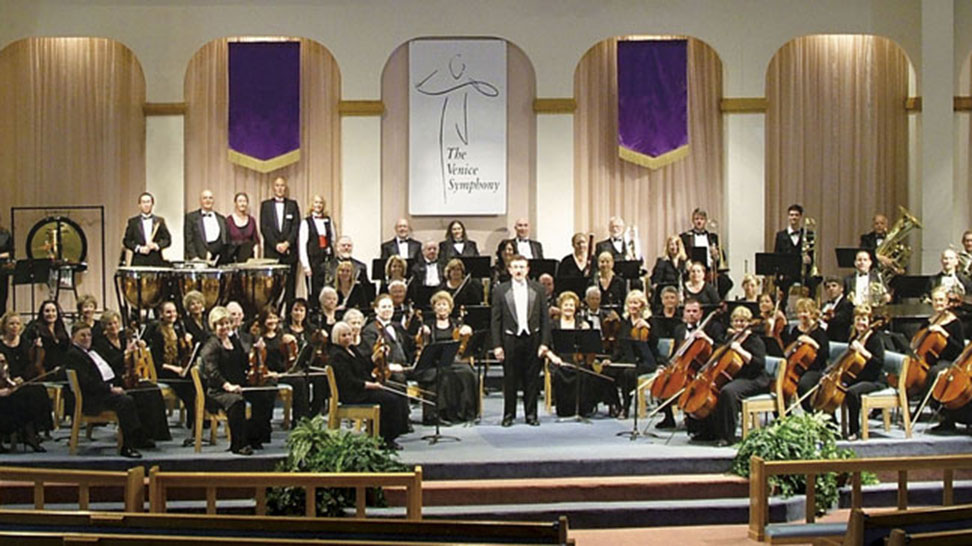 Take in an orchestra performance by Venice Symphony during your visit to South County. 700 U.S. 41 Bypass N Suite 4, Venice
31. Go green and have a beer for St. Patrick's Day.
Venice brings out the Irish spirit around St Patty's Day each year. Head to TJ Carney's, The Old Venice Pub or Flanagan's to get your Irish pub fix in Venice.
32. Hunt for eggs at the annual Easter Egg Hunt.
An egg hunt takes place annually in Venice, adding some holiday spirit to the spring season.
33. Declare your independence during the Venice fireworks.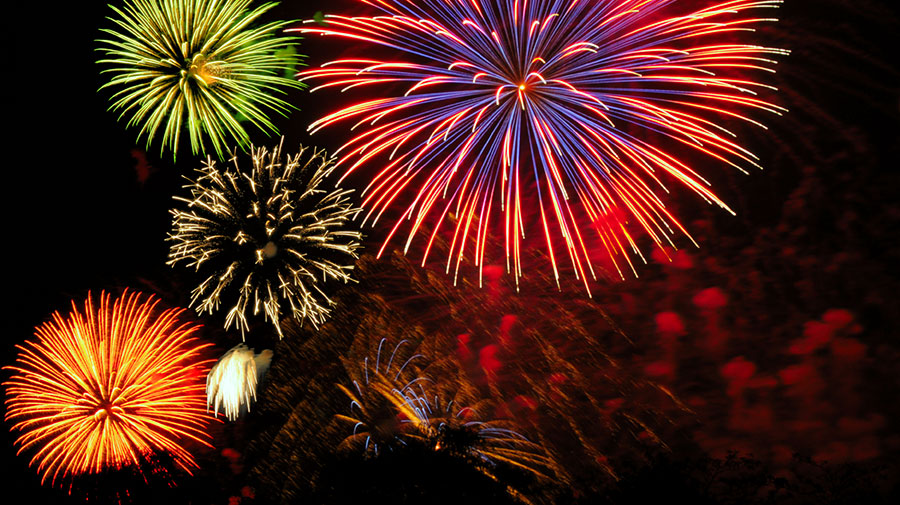 Set off from the South Jetty by Venice Beach, you can see the fireworks from Venice Beach, Nokomis Beach or a boat on the water. The show takes place every 4th of July after sunset.
34. Experience frights and delights at the Venice Halloween Parade.
The annual Halloween event at Venice's Centennial Park features a costumed parade and trick-or-treating.
35. Dine on the Venice waterfront at Crow's Nest.
The Crow's Nest Restaurant, Tavern & Marina has been a local staple and favorite for decades. Situated on the South Jetty, the restaurant not only has great food, but a beautiful view of the Intracoastal. 1968 Tarpon Center Dr, Venice
36. Bike along the Legacy Trail.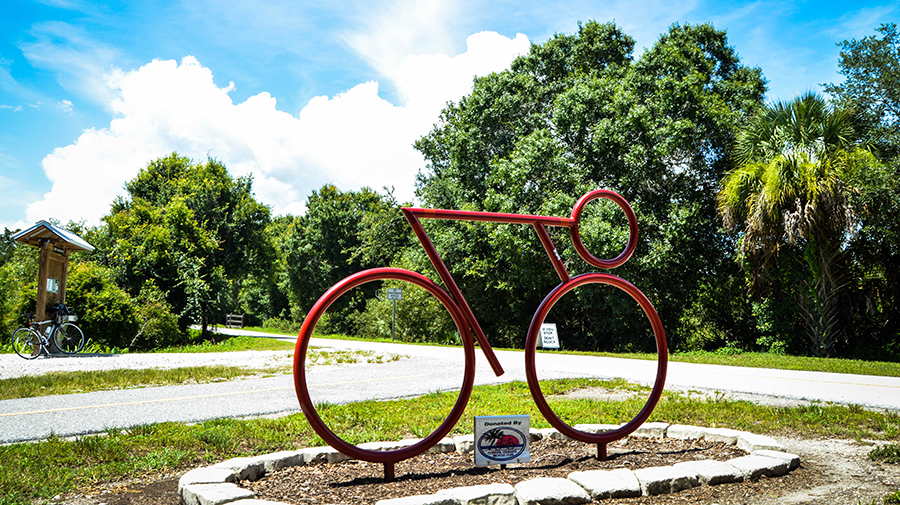 Take advantage of one of Venice's scenic bike trails. A relaxing way to exercise and see nature, biking is even more fun along the newly-completed Legacy Trail, which extends all the way from Sarasota to Venice.
37. Wine and dine at Café Venice.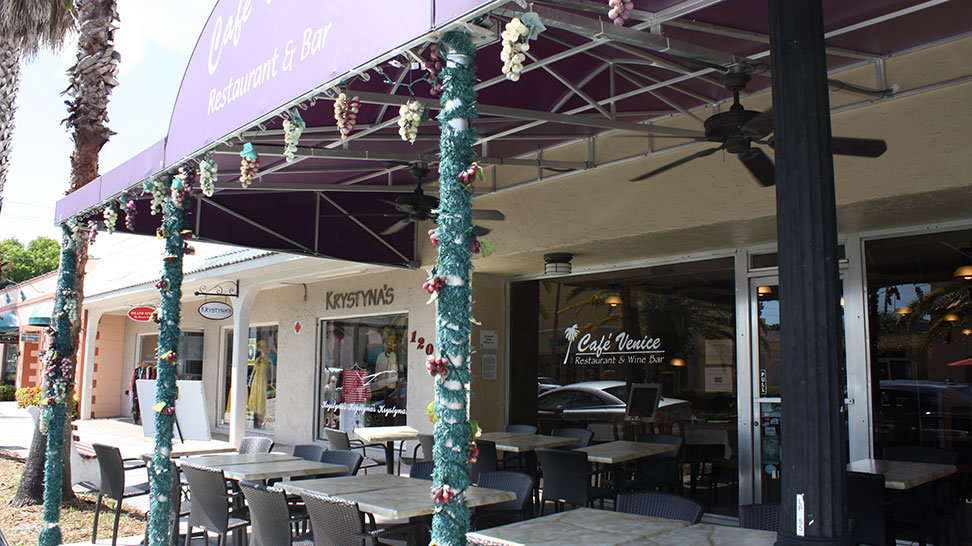 Café Venice Restaurant and Wine Bar is a small bistro in the quaint downtown district with a diverse and impressive European selection of fine food, chocolates, gifts and wine. 101 W Venice Ave, Venice
38. Grab food and beer at Pop's Sunset Grill.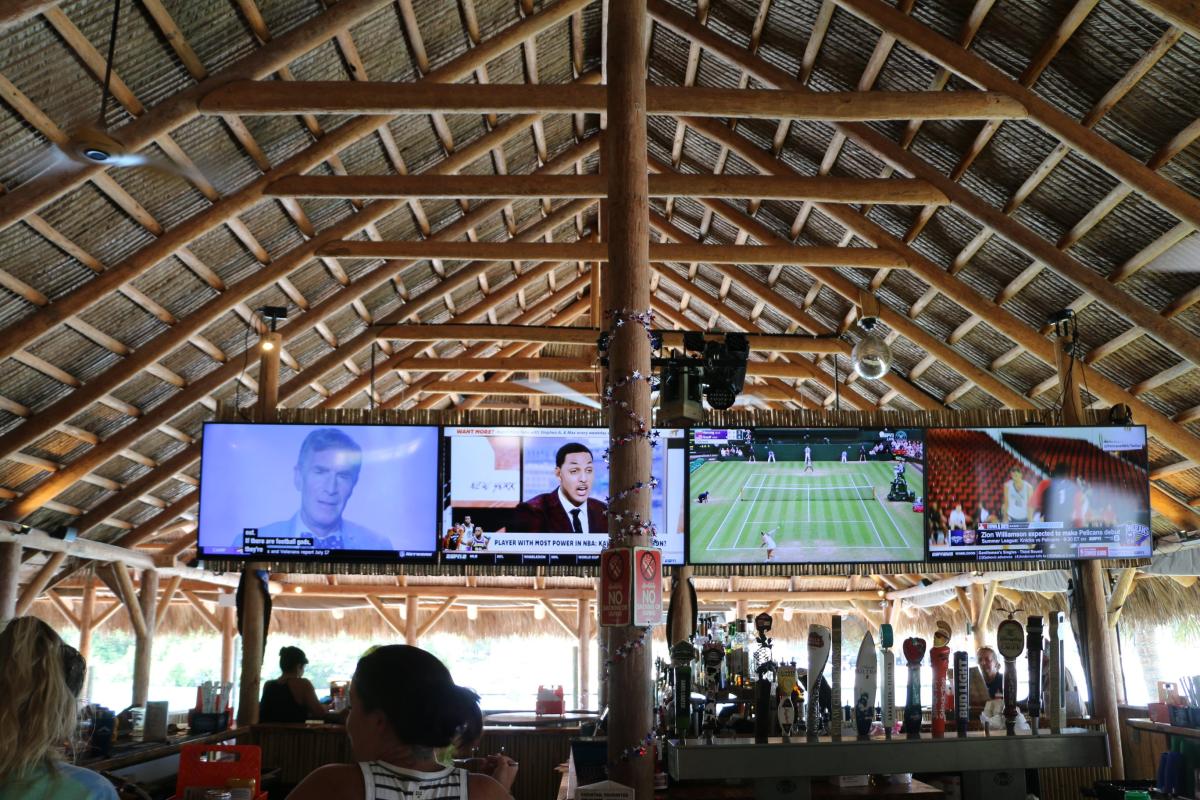 Pop's Sunset Grill is a local favorite to dine out on the water with good food, a great beer selection, friendly service and a laidback beach atmosphere. 112 Circuit Rd, Nokomis
39. Stay at the Inn at the Beach.
Located in Venice, there's a pool, beach access and waterfront views at Inn at the Beach. 725 W Venice Ave, Venice
40. Stay on Casey Key Beach at The Beachcomber.
The Beachcomber Beach House on Casey Key has a relaxing, Old Florida feel and a Gulf view. 129 Casey Key Rd, Nokomis
41. Get a villa on Venice Beach.
Venice Beach Villas are close to downtown Venice and the beach. Studios and villas with one or two bedrooms are available. A pool, barbecue grills, free bikes, and tennis and basketball courts are among the amenities. 501 W Venice Ave, Venice
42. Explore Myakka State Forest.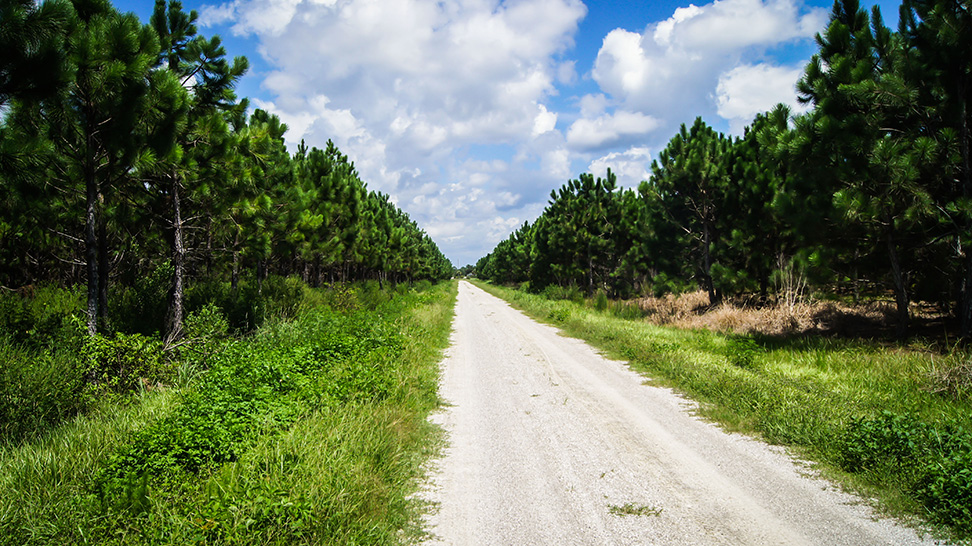 Check out Myakka State Forest near North Port in Myakka River State Park, which features acres of wildlife territory, a canopy treetop walkway, hiking, finishing and more to explore. 13208 State Rd 72, Sarasota
43. Check in to the Gulf Surf Resort on Casey Key Beach.
The Gulf Surf Resort is in the middle of five miles of private beach. The resort is pet-friendly. 3905 Casey Key Rd, Nokomis
44. Become a beach bum at A Beach Retreat on Casey Key.
The A Beach Retreat sits on land stretching from both sides of the barrier island – from the beach to the bay. Amenities include a freshwater pool and boat docks. 105 Casey Key Rd, Nokomis
45. Stay informed.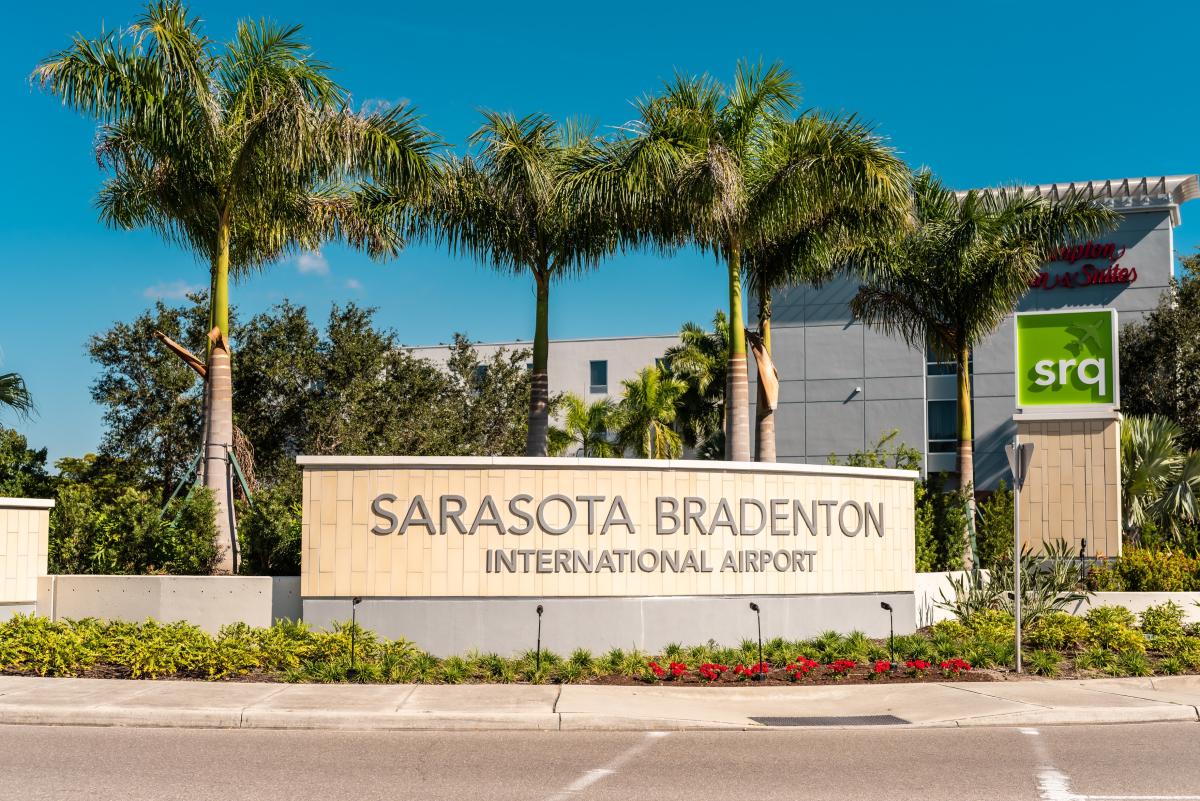 Keep a lookout for great flights into Sarasota Bradenton International Airport, where there are an increasing amount of nonstop flights added all the time from the three major global airline alliances - SkyTeam, Star Alliance and OneWorld - as well as from low-cost airlines.
Peruse member listings and an extensive events calendar right here to learn more about South County and its fun, upcoming festivals, shows and other events. And sign up for our enewsletter for monthly updates on what's happening in Sarasota County.