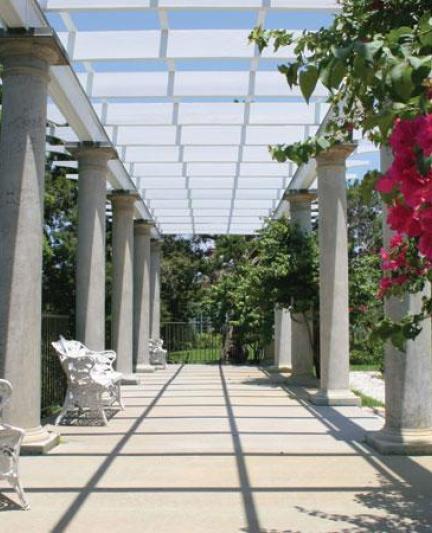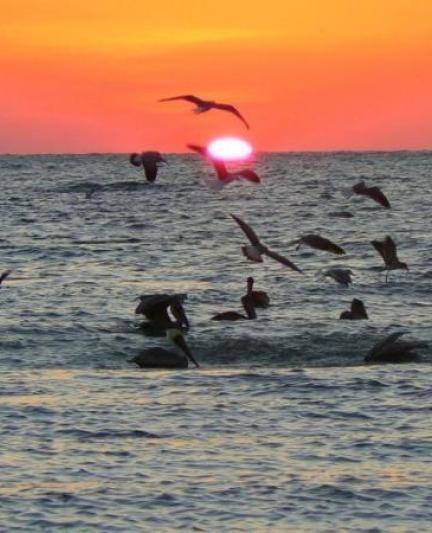 Dine and Stay in Osprey, Nokomis, Casey Key
In between the cities of Sarasota and Venice is a collection of communities worthy of stopping for a visit. Dine, stay, and relax at Osprey, Nokomis and the exclusive Casey Key.
A drive down U.S. 41 yields a bevy of eateries and retail options throughout the cities of Osprey and Nokomis. And the exclusive Casey Key has extravagant celebrity homes and privates stretches of shoreline. After the sun sets over the Gulf of Mexico, a beach walk and a drum circle are the perfect preludes to curling up in oceanside hotel suites.
Dining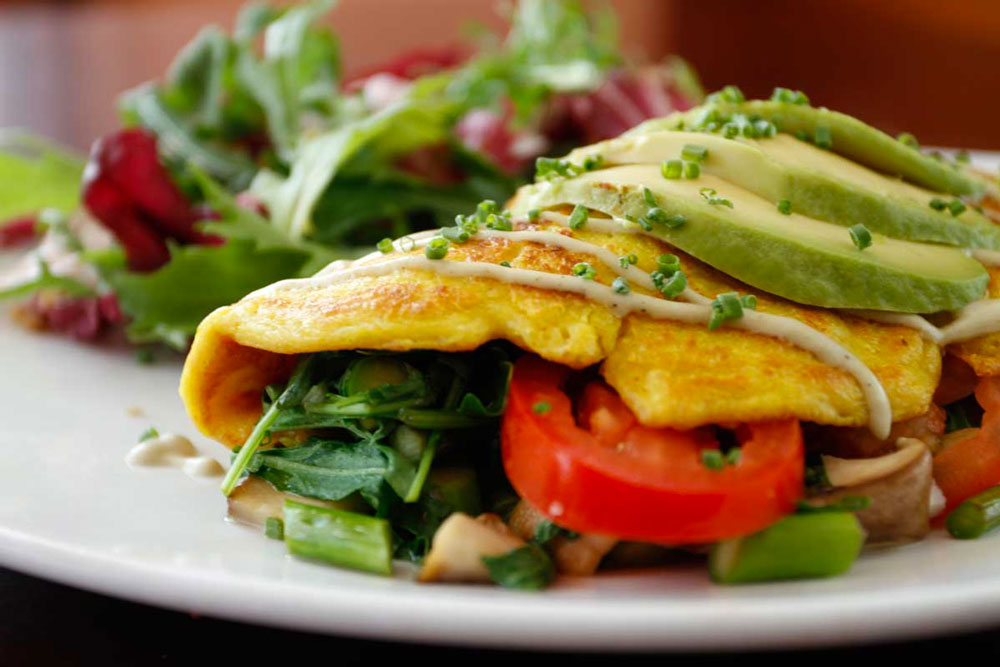 Lunch or Dinner: Cafe Evergreen
Cafe Evergreen is a mom-and-pop (or more accurately husband-and-wife) restaurant nestled in Nokomis just south of Roberts Bay. This is the perfect stop for any eater looking to refuel with some of the most creative blends of vegan-friendly options and classic favorites like a burger and (sweet potato) fries. With a passion for locally-sourced organic ingredients across the menu, this is one of those rare places you'll feel better walking out than you did walking in.
Dinner: Roessler's Restaurant
With an idyllic setting on three acres, Roessler's Restaurant has been an anniversary and wedding proposal destination for nearly four decades. The menu retains its longtime flair, and regulars return for sautéed veal sweetbreads, crêpes Suzette, Wiener Schnitzel Holstein, Snapper Pontchartrain, and the restaurant's famous escargot.
Beaches
Nokomis Beach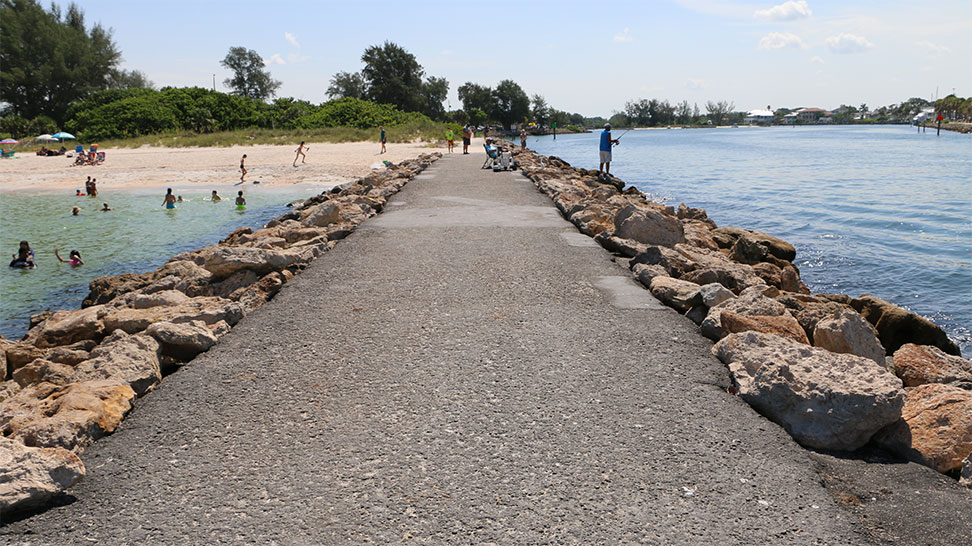 Nokomis Beach on the barrier island of Casey Key offers picnicking, fishing, boating, paddleboarding, and volleyball. Nokomis Beach has a recently restored beach plaza that was originally designed and built in the 1950s by the Sarasota School of Design. Casey Key is between Sarasota Bay and the Gulf of Mexico, and beach access is only available near the southern tip of the island.
Landmarks
Historic Spanish Point
Spanning 30 lush acres in Osprey, Historic Spanish Point is an "outdoor museum" on Little Sarasota Bay. Visitors can kayak or paddleboard through the waters the Native Americans traveled 5,000 years ago. Magical, family-centered experiences include Mrs. Potter Palmer's Jungle Walk, the Sunken Garden, and one of the largest butterfly gardens on the Gulf Coast. The Conservation Foundation of the Gulf Coast protects the property, which ensures the land remains a natural Florida splendor.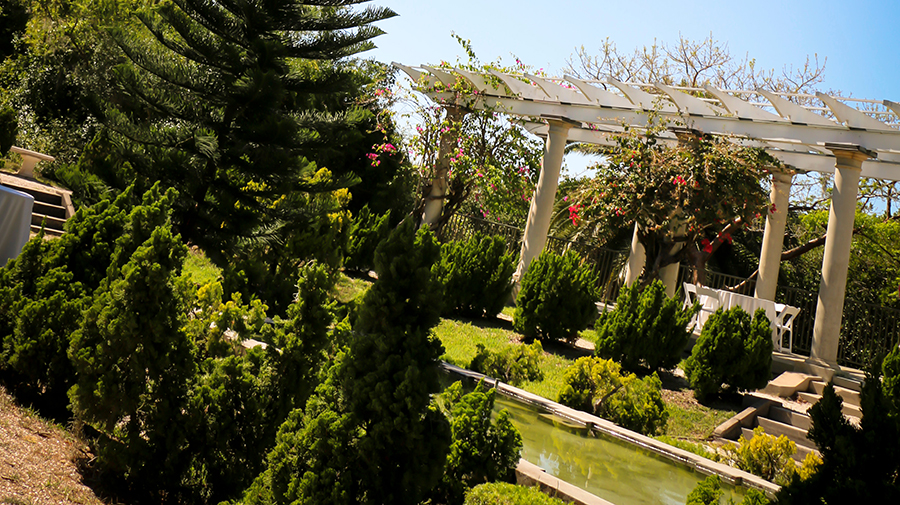 Oscar Scherer State Park
With its 15 miles of trails surrounded by scrubby flatwoods, Oscar Scherer State Park in Osprey is one of the best spots in Southwest Florida for viewing scrub jays (an indigenous, endangered bird). The park also has swimming, picnicking, hiking, bicycling, camping, and wildlife viewing opportunities. Canoeists and kayakers can rent vessels to paddle along South Creek, a tidal blackwater stream.
Lodging
A Beach Retreat on Casey Key
Located near the North Jetty, directly on the Gulf, A Beach Retreat on Casey Key is a condo hotel with beachfront vistas. The three-acre setting offers tropical vacation rentals, and boaters can use the property's private slips. The Gulf Harbor Marina in Nokomis is within walking distance of the resort.
On the Beach Hotel
On the Beach Hotel, located on the island of Casey Key along the Gulf of Mexico, is a Cape Cod-esque retreat with tranquil, coastal, cottage-style rooms. Watch sunsets from the front porch outside the 11 brand-new bedroom suites, and use the facilities at Bentley's Boutique Hotel in Osprey.
The Virage Hotel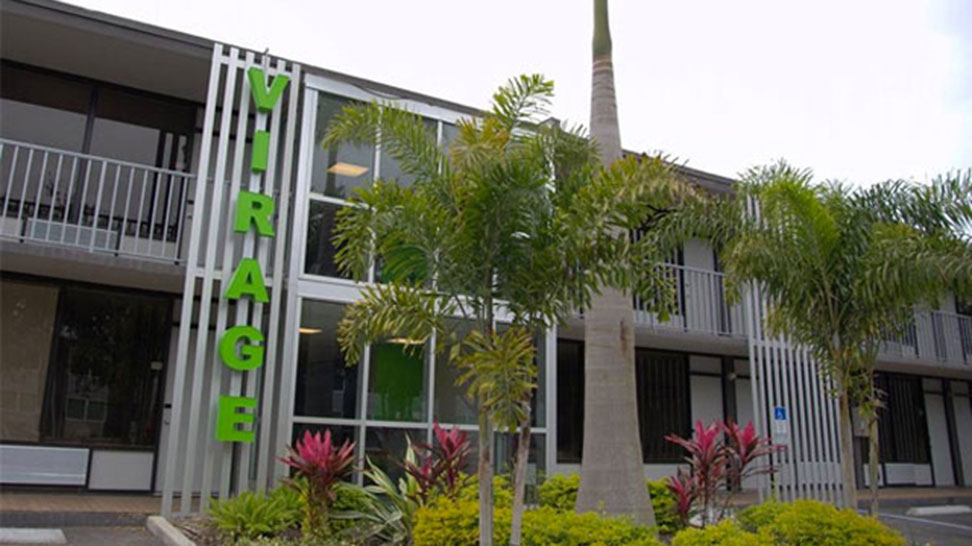 Experience The Virage Hotel and enjoy daily complimentary continental breakfasts, a fitness center with machines and free weights, and a free shuttlebus service to Siesta Key or Nokomis Beach. Enjoy tropical cocktails at the on-site Osprey Tiki Bar & Grille.
The Beachcomber
A small, independently owned family resort, The Beachcomber on Casey Key features fully furnished quaint cottages. There are Old Florida and New Florida rooms, with respective classic and modern features.
Bentley's Boutique Hotel
Bentley's Boutique Hotel in Osprey is located near Casey Key and offers dining in Osprey Tiki Bar & Grille or Morgan's Restaurant. This hotel also serves as a wedding venue, with several different packages.
Addy's Villas
Addy's Villas in Nokomis offers a collection of 12 vacation rentals with fully equipped modern kitchens, a full bathroom, living/dining room, and two bedrooms. Up to six people can stay in most villas. On-site is a heated pool and shaded picnic area.
The Gulf Surf
A well-kept secret on Casey Key sing the 1950s, the The Gulf Surf is a perfect place to relax for a week or two and enjoy stress-free living. Walk, swim, fish, bird watch or paint at this location! Seasonal guests should book a year in advance.