Super. Natural. Sarasota.
We aren't talking spirits here—the Sarasota area has endless ways to get outside and get lost in nature.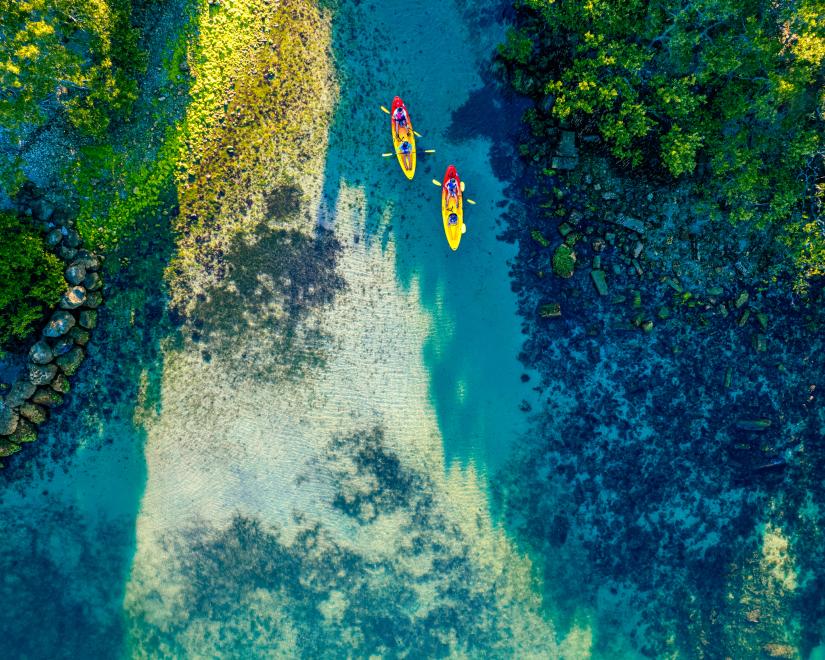 Searching for sunshine and fresh air? Look no further.
From sunsets on the beach and paddling through mangrove tunnels to snorkeling for shells and searching for wildlife in state parks, nature lovers flock to Florida's Gulf Coast for year-round summer weather and endless opportunities to get up close to native flora and fauna.
Peep a peaceful manatee, a feeding dolphin pod or even a turtle hatchling making its way to the water during nesting season. Spot an osprey flying overhead, a gator sunbathing along the river banks or sleek-bodied herons in search of dinner. And beyond admiring the wildlife, the Sarasota area offers an abundance of outdoor activities, both on- and offshore.
On land, grab your crew to go camping, hike backwoods trails, go birding, take a bike tour or head to the green for a round of golf. Stroll one of the beautifully landscaped parks along Sarasota's bayfront, or unplug at a preserve or botanical garden—both serve up a healthy helping of nature.
Water lovers will be happy to find 37 miles of open shoreline hugging the Gulf of Mexico, with multiple barrier islands where water sports shine. You can do everything from fishing, boating and diving for sharks' teeth to kayaking, paddleboarding and even surfing during the right time of year!
Getting Here & Where to Go