Creative outlets in Sarasota
Check out some local art classes geared toward artists and crafters of all skills and ages
Maybe you're simply feeling crafty. Or you might be in need of some last-minute holiday gifts. Whether you're a pro with a paintbrush or an inexperienced but enthusiastic maker, there are art and craft classes all over Sarasota County sure to soothe any creative itch.
After all, Sarasota County is known for its arts and culture. So it's not surprising to find all kinds of ways for folks to try their hand at everything from painting to basket weaving—and some just require a few hours. You can practice a cool new skill and leave with a unique souvenir from your vacation. Here are a few local spots offering one-day classes and workshops worth checking out.
The Artful Giraffe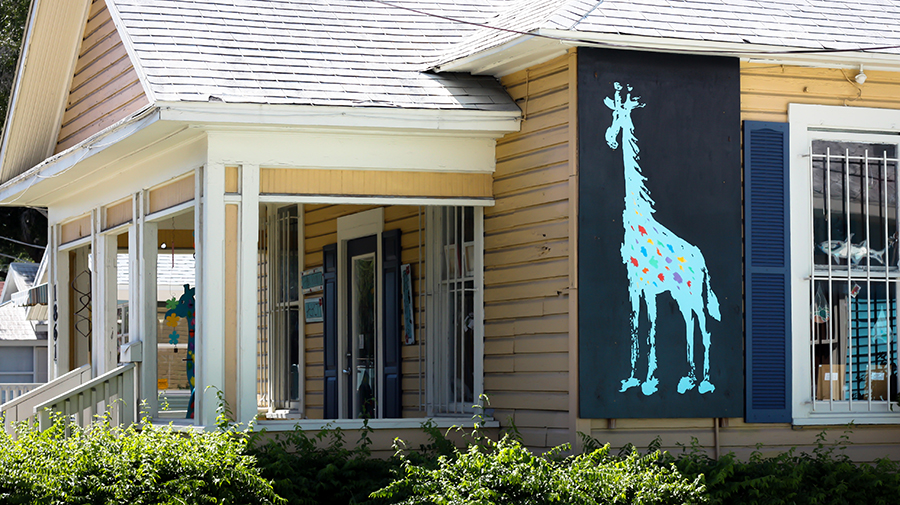 "Our classes are one session, which works out well for those who may be in town a short time," says Susan Forbes, owner of the Artful Giraffe. "We also have walk-in hours for paint-your-own pottery."
This cheery little spot is located among the colorful cottages that make up the Historic Downtown Village of Sarasota, which sits on the edge of the Gillespie Park neighborhood. And it offers lots of ways to get crafting this December.
Learn wood distressing techniques while stenciling a mermaid—such an ideal Florida memento—during Painted Board Art workshops ($45) on December 11 from 10 a.m. to 1:30 p.m. and December 28 from 11 a.m. to 2:30 p.m. If you're a wine lover, you can embellish a pair of glasses at the Alcohol Inks on Glassware classes ($30) December 11 from 2 to 3:30 p.m. or December 28 from 3 to 4:30 p.m. The dramatic painted effect can also be done on votive holders or a vase if you'd prefer.
Other classes cover topics like basket weaving ($50, December 12 from noon to 4 p.m.) and silk scarf painting ($50, December 15 from noon to 1 p.m.). The end result would make a great gift for a friend—or yourself.
Art & Frame of Sarasota
Since 1991, Art & Frame of Sarasota has filled its three floors with art supplies at discounted prices. It also hosts classes for everyone from novices to seasoned pros.
On December 14 from 10 a.m. to 2 p.m., Venice-based mixed-media artist Raven Skye McDonough leads a workshop focusing on stenciling techniques with acrylic paints ($65 plus supplies). It's well suited for beginners and includes a live demonstration of the process.
On December 17 from 10 a.m. to noon, students can learn how coloring books aren't just for kids. That class ($20) will cover concepts like color mixing and layering and will be followed by a book signing by Florida author Julie Burch to launch the release of her "Florida Wildlife Coloring Book."
Art Center Sarasota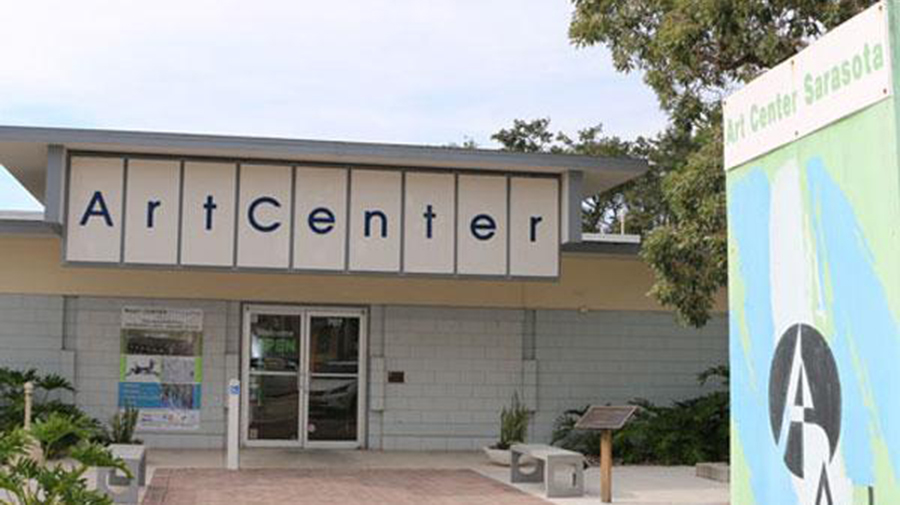 Art Center Sarasota occupies a space built in the Sarasota School of Architecture style in downtown Sarasota, where it hosts exhibits, events, and a variety of classes, including several aimed at young artists. Kids ages six to 14 can check out its Rising Rembrandts class on December 10 or January 14 from 1 to 4 p.m. ($25). The classes aren't themed but instead focus on techniques and mediums, which allows instructors to get more in-depth with students.
Got a preschooler in the family? Try the Mini Monets class on December 16 from 10 to 11:30 a.m. ($25), an interactive class geared toward ages three to five where parents and children create together. Style-conscious tweens and teens would love the Fashion Bootcamp class ($55). Students in the December 17 class (10 a.m. to 4 p.m.) will create their own pajama pants while learning about basic sewing skills and how to use a sewing machine.
Firebug Art Glass
If you're in southern Sarasota County, Firebug Art Glass in Nokomis has a full slate of classes in December focused on creating colorful home accessories and other decorative items. Anyone from a beginner on up can make their own one-of a-kind plate on December 14 from 1 to 4 p.m. ($55) or mosaic flowerpot on December 16 from 1 to 5 p.m. ($45).
On December 20 from 1 to 3 p.m., students can make two glass Christmas ornaments, choosing from designs like trees, snowmen, gingerbread houses, and stars ($20). "There's no previous experience necessary," says owner Lois White. "Even an eight-year-old could do it."
All supplies are included in each class, and White says the studio is flexible about scheduling additional workshops. "If you want to do something that is not on the calendar, we will certainly accommodate people," she says. "If you want to do a group, want to bring in the kids and the rest of the family, just call and schedule something."
Needlefish Yarns of Venice
If wearable art is your thing, head to Needlefish Yarns of Venice. A class on December 10 from noon to 2 p.m. ($25) will offer instruction on how to make fingerless gloves. Whip up a pair to introduce a texting teen on your holiday shopping list to a little 1980s style. All supplies and yarn can be purchased at the shop.
Marie Selby Botanical Gardens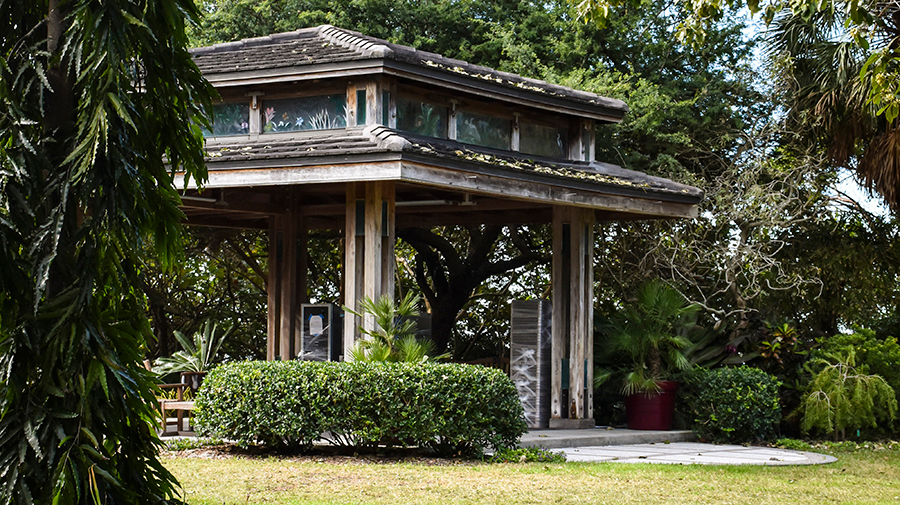 After the holiday season has wound down, Sarasota's Selby Gardens offers a variety of classes to help you bring out your inner artist. Make prints using leaves, textured items, stencils, household items, and acrylic paint during the Gelli Plate Botanical Printing class January 19 from 10 a.m. to 3 p.m. ($60). Or practice color blending, paint spattering, and other skills at the Watercolor Techniques & Brushstrokes class January 31 from 10 a.m. to 2 p.m. ($50).