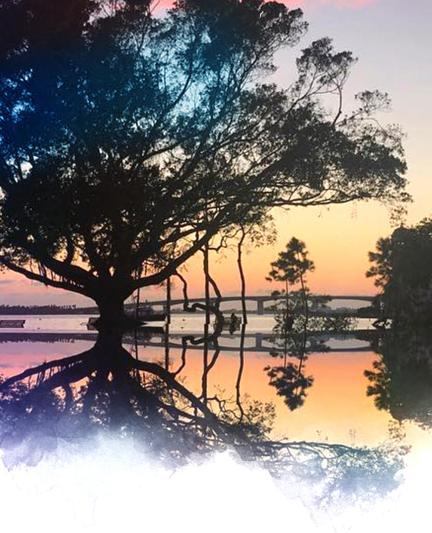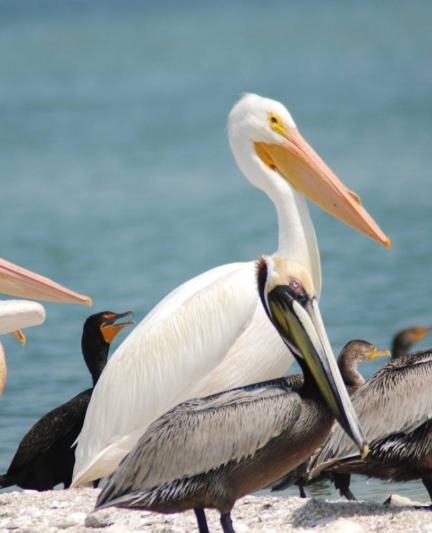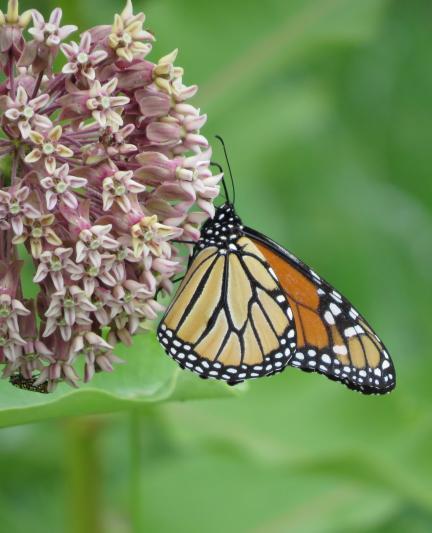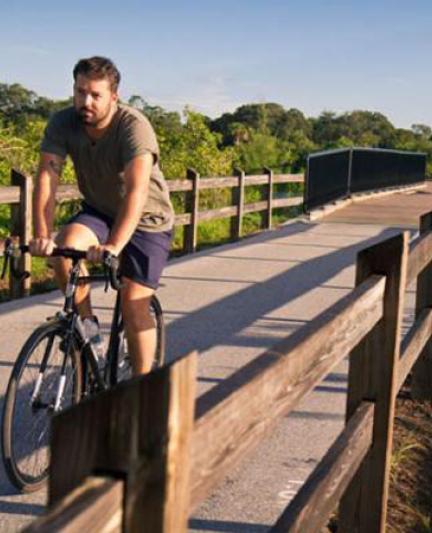 A Moment in Sarasota Nature
From trails, to parks, to wildlife and beyond, nature is always waiting just outside the front door in Sarasota County
Picking wildflowers. Kayaking the mangroves. Listening for a new tune. Basking in the sunshine. Whether you prefer to be active, or "chillaxed," it's easy to make the most of spring and summer in #SarasotaNature.
Bayfront and Nathan Benderson Parks
Bayfront Park is located off Sarasota Bay near the Ringling Bridge, right in the heart of downtown. Enjoy a park with splash pad, O'Leary's Tiki Bar, Marina Jack, and many scenic views! There is also the 15-foot multi-purpose path at Nathan Benderson Park that's perfect for running, roller blading or pushing a stroller. If you're looking for a bit more activity, the park offers recreation equipment rentals, and hosts a variety of programs and events.
Bike Trails
Sarasota County is full of bike-friendly communities and trails. The Legacy Trail provides over 12 miles of traffic-free traversing through the county on paved walking and cycling trails that include a few fun bridges and bodies of water. The trail head is in Venice—one of a handful of Florida's nationally recognized bike-friendly communities by the League of American Bicyclists. If off-road is more your style, try the rustic mountain-biking trails of North Port at Myakkahatchee Creek Environmental Park.
Bird Watching
Welcome to Florida's Gulf Coast: a birder's paradise. Rich in its diversity of native Florida birds, and a well-populated pit stop for hundreds of migratory species, birdwatching is a fascinating and rewarding endeavor in Sarasota County. Birds typically seen include waders, such as herons and egrets, pelicans, gulls and terns, and the fierce aquatic raptors: the osprey. The Florida scrub jay is especially easy to spot, along with bald eagles—both of which find sanctuary at Oscar Scherer State Park.
Lakewood Ranch
East of I-75 lies Lakewood Ranch, a master-planned community that spans Manatee and Sarasota Counties. As they like to say in The Ranch, "The great outdoors are all around you here, and you'll have lots of ways to enjoy them." Traverse 150 miles of multi-surface trails on two wheels, or two feet, through 10,000 acres of open space and wood hammocks, sparkling lakes, fun-filled parks, and nature's own peace and quiet.
Myakka River State Park
Wildflowers, wetlands and pinelands, oh my! Though alligators are as plentiful as the seasonal wildflower fields, Myakka River State Park is a peaceful retreat to the eastern edge of Sarasota County. It's unspoiled and features a 58 sq-miles river, which was Florida's first state-designated wild and scenic river. Discover a new tree or feel like you're on top of the world when you reach the top of the Canopy Walkway (confirm with Park about Canopy hours and operation relative to COVID-19).
Nearly 40 Miles of Beaches
Did you know Sarasota County is home to nearly a dozen different beaches? And trust us—each one is truly different! Whether your accommodations are near Siesta, Lido, Nokomis, Venice—what's stopping you from taking a short drive somewhere new for a day? Shelling, fishing, paddling, sugary soft sand and shark fossils await at each of our stunning Gulf Coast public beaches!
Shark Scavenger Hunt
Venice is known as the Shark's Tooth Capital of the World due to the thousands of fossilized teeth that wash up each year on their south Sarasota County beaches. Historic Downtown Venice encourages guests of all ages to learn more about the species of sharks found in the Gulf with their Shark Spotting scavenger hunt. Spot 10 bronze sculptures of different shark species as you roam the sidewalks of Venice Avenue, and if you can't find a few, check the website for some helpful hints.
Walk (Safely) on the Wild Side
Attention nature enthusiasts — both novice and experienced… During your daily walk, keep a sharp eye for wildlife scurrying by, and see if you can identify which animals call Sarasota County home. The destination is great for viewing armadillos, deer, gopher tortoises, rabbits, turkey, snakes, and more. There's even more near the water, such as dolphins and manatees.
#AMomentInNature
If you're lucky enough to trek through Sarasota County, share your surroundings with folks through social media. #SarasotaNature is one way, but feel free to follow the lead of CBS Sunday Morning and incorporate the hashtag #AMomentInNature. Tag us for a chance to be featured on our Facebook or Instagram!