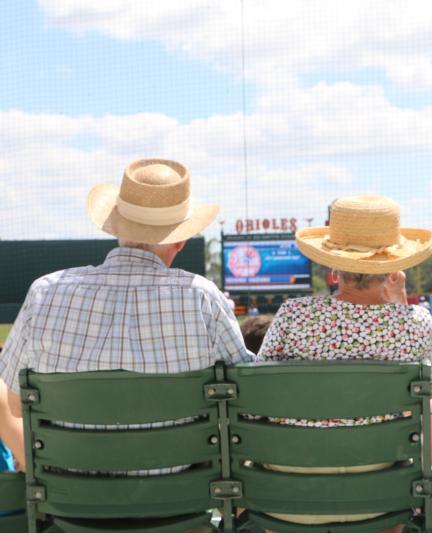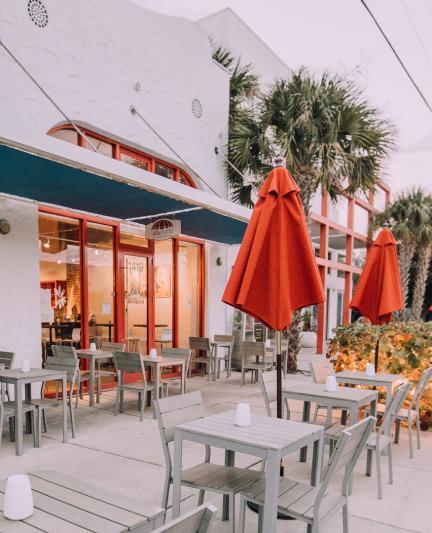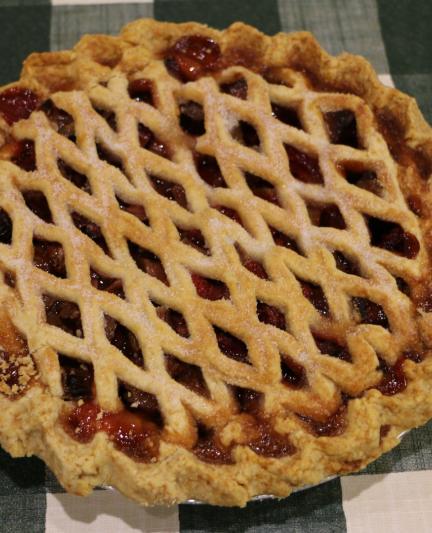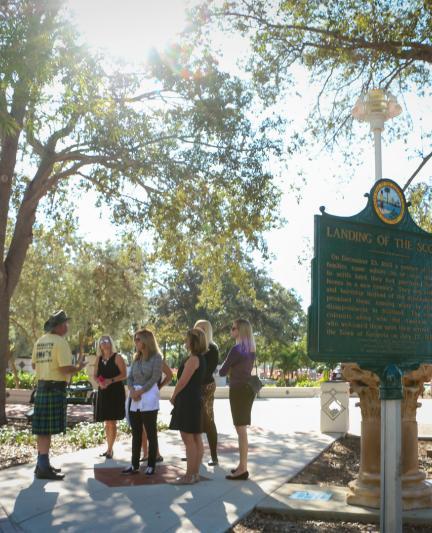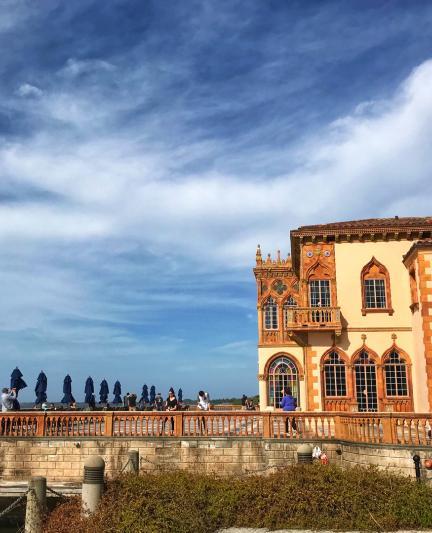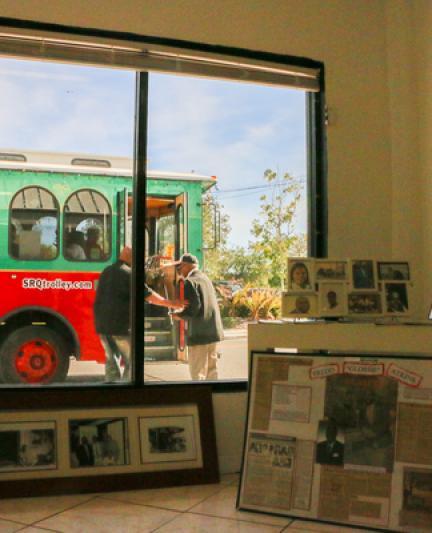 How to Spend a Day Around Ed Smith Stadium
Turn hours of fun at a Baltimore Orioles Spring Training game into a full day of activities at these nearby restaurants and attractions
Let's play ball! It's Spring Training time and the Baltimore Orioles are ready to knock it out of the park! But after three-or-so hours, the game is likely over, but your fun doesn't have to be! Here's how to spend the rest of your day.
Afternoon Game
Let's be honest. We know we're going to indulge at a ball game. The glorious waft of the popcorn smell, the perpetual offer of snacks, the promise of refreshment from a cool drink – it's too hard to resist. So, start the day off right close to the ballpark at either The Rosemary or Lolita Tartine, offering signature breakfasts from migas to omelets, or croissants to pancakes.
From there, warm up those legs around the Rosemary/Gillespie area right from breakfast or take a short drive north to The Ringling where for only $5 you can walk around the Bayfront Gardens (free for children 17 and under). Peer at Sarasota Bay behind the massive Ca' d'Zan mansion, or walk amongst banyan trees, rose gardens, and history abound at this stunning, quiet property. Art lovers can stick around to peruse the various galleries and historic mansion.
If art's not your thing, pop across the street for more history at the Classic Car Museum and spend a few hours indoors and back in time as you surround yourself with vintage automobiles. Explore the history of this invention, examine classics, and ogle the speedsters. Whoops, look at the time! Better head towards Ed Smith Stadium for first pitch!
After the game – hopefully a win – take a break from the sun with a bucket and beer at Evie's Bee Ridge, where you can recap the game with your buddies while hitting a few balls of your own on their driving range. $5, gets you 50-55 swings or some time on their putting green. Any kids can join in, or enjoy the mini golf/putt-putt course and indoor arcade gaming room. Stick around for dinner at the tavern - their wings and pizza are favorites in our house.
Tired yet? Drive (safely) back to your hotel for a night 'cap.' The Hyatt Regency features the Currents Bar with a drink menu offering both craft cocktails and interesting non-alcoholic options. Hotel Indigo's H2O Bar can hook you up with local craft drafts from breweries around town, such as Big Top or Darwin. And that's it, my friends. Time to pack up your gear and hit the locker room. Off to another game tomorrow.
Evening Game
Rise and shine, it's game day! Until the Orioles play tonight, the world is your oyster. There are few things as American as baseball, except perhaps apple pie. Enjoy both by planning breakfast at Amish favorite Yoder's for home-style comfort food at its best. Their breakfast guarantees to fuel your day, from corned beef hash to eggs and grits. Enjoy it all with a side of their famous pie – made from scratch every morning, it's the perfect complement to a ballgame.
Now get out and explore Sarasota – not too far from the Stadium, of course – with one of the several tours. With an expert in charge, you can enjoy the sights while not stressing about time.
Burn off that breakfast with an active tour: Sarasota Bike Tours offers both pedal and electric bikes (E-Choppers) and tours of various lengths. With starting points such as Van Wezel Park and Marina Park, you won't venture too far away from Ed Smith Stadium. Sarasota Walking Tours slows it down a bit and promises local folklore. The group meets at the "Kissing Statue" downtown, a popular photo-op in Sarasota. After the tour, enjoy lunch at local favorites O'Leary's or Marina Jack's, both on the water for prime views of the Sarasota Bay and the Ringling Bridge.
Prefer to rest your legs? Trolley tours like Newtown Alive, one of Sarasota's newer routes, is an interactive ride bursting with rich history and emotion. Explore Sarasota's African American community from 1812 to today. The tour culminates at lunchtime, often at Station 400; other suggested locations to dine and discuss are The Blue Rooster (Southern Fare, including to-die-for grits and duck wings!) and The Rosemary (classics with a twist, such as brisket tacos), neither of which will rush you out the door but rather encourage the savor.
Tour the waters aboard Sarasota Bay Explorers in search of dolphins and sea birds (sorry – manatees and Orioles aren't generally seen here at the same time). Upon your return, visit Mote Marine for more aquatic education. Across the street is both Old Salty Dog and New Pass Grill & Bait Shop. You can't go wrong-both are on the Bay, both serve amazing seafood, both brim with local pride.
After your tour, sit back and relax to prepare for your game, or pep up with a cup of joe at The Reserve, which dishes up mouthwatering coffee creations alongside drool-worthy selections at their independent bookstore. Grab some wine or craft beer to stock your hotel room for some post-game celebrations.
Head over to the ballpark for first pitch and feast on traditional ballpark fare or visit the Orioles Fit Grill for lighter food options. After the Orioles (hopefully) knock it out of the park (if they don't win it's a shame), toast with a local brew at Mandeville Beer Garden or nearby JDub's Brewing Company. Fans big and small can play a round of cornhole or ping pong while reliving the game with the crew. Glasses up – let's toast… Root, root, root for the home team!