Let's Play Ball!
From Little League to Major League, Sarasota hits a home run with baseball players and fans with its ample baseball fields, venues, and events
In this topsy-turvy latitude that is Sarasota, the season for frolicking outdoors is just beginning rather than ending. While much of the country is preparing to cut back their bushes and bust out the sweaters, we on the Gulf Coast are venturing beyond the confines of our air conditioning and going outside to play. So grab your mitt, slop on some sunscreen, and head to one of the many venues for this All-American pastime.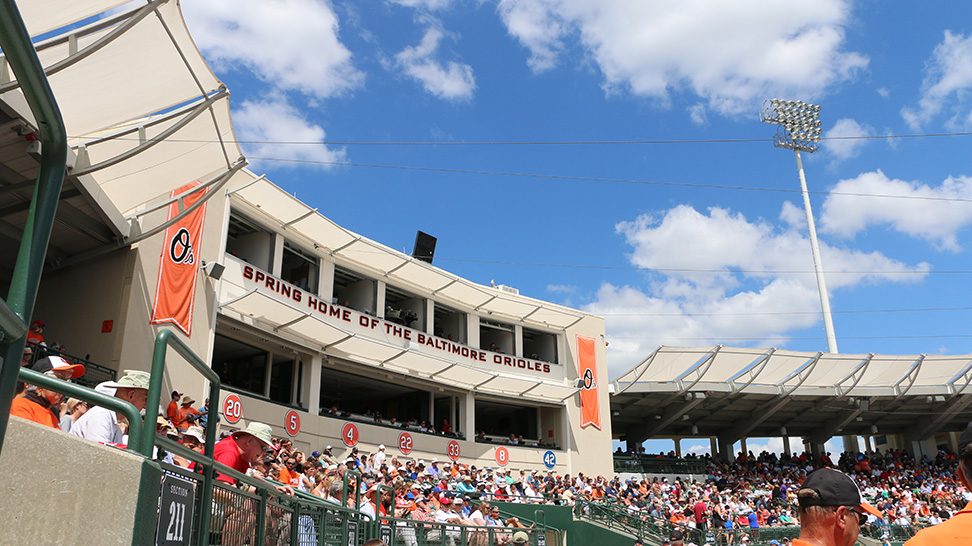 This field, home to the Baltimore Orioles during Spring Training season, may not give one the opportunity to play baseball, but you sure can watch it. During Spring Training, fans get the opportunity to witness professional ball close up, as not one of its 8,000 seats is a bad one.
This park, the sister property to Ed Smith Stadium, features five full-size fields and four youth fields, batting cages, and four rectangular fields for football, soccer, and lacrosse. MLB games and reservations take precedence, but if the field is open, it's yours for the playing. The park is open year-round from 8am until 11pm.
For those still wishing to fulfill their dream of playing professional baseball, Twin Lakes Park is the base for Dream Week. Participants spend the week living the life of the real-deal Major League Baseball players, complete with transportation, lodging, meals, training, uniform, and elbow rubbing with the stars. You even get your own baseball card.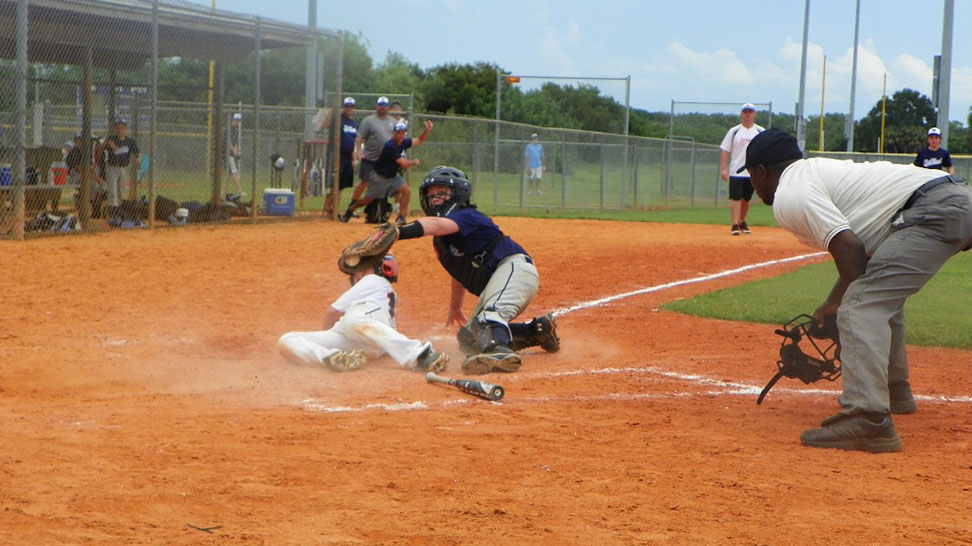 Located across the street from Ed Smith is the Youth Athletic Complex, which features eight baseball fields (seven with lights) within its 40 acres. Amenities available for football, BMX, tennis, and more. Open year-round from 8am until 11pm.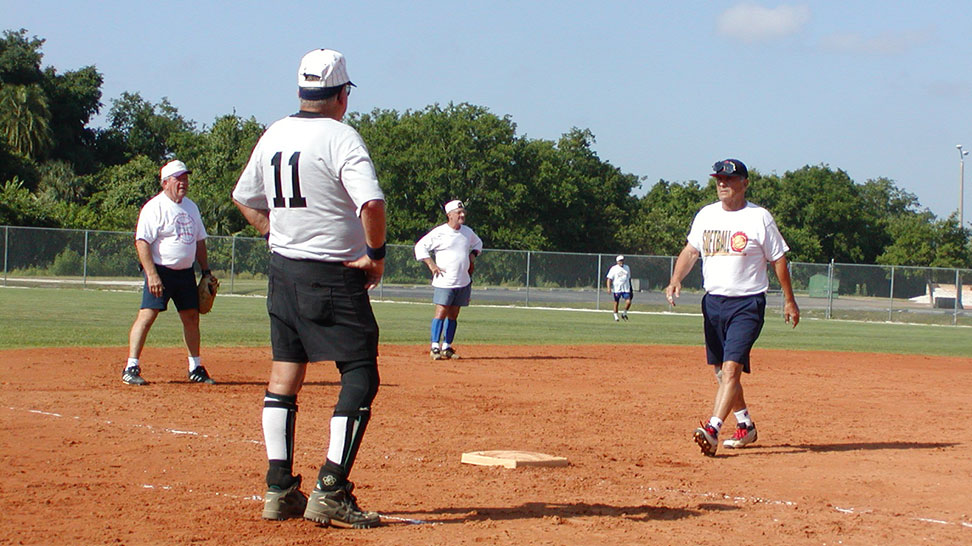 Together, these three abutting venues create a baseball/softball haven. Between the three of them, twelve (a full dozen!) fields may be available. Six fast-pitch sized fields at Miss Sarasota Softball, four 300-foot fields at the 17th Street Park, and two 300-foot fields at Fruitville Park. In addition, a doggie Paw Park, soccer fields, tennis courts, and a playground keep that outdoor fun going. See websites for hours and availability.
This historically-named park, located in Venice, provides ballplayers five opportunities to enjoy America's favorite pastime – three baseball fields and two fast-pitch fields. Batting cages, six rectangular fields, basketball court, two tennis courts, croquet club field, and disc golf make it a sports extravaganza locale.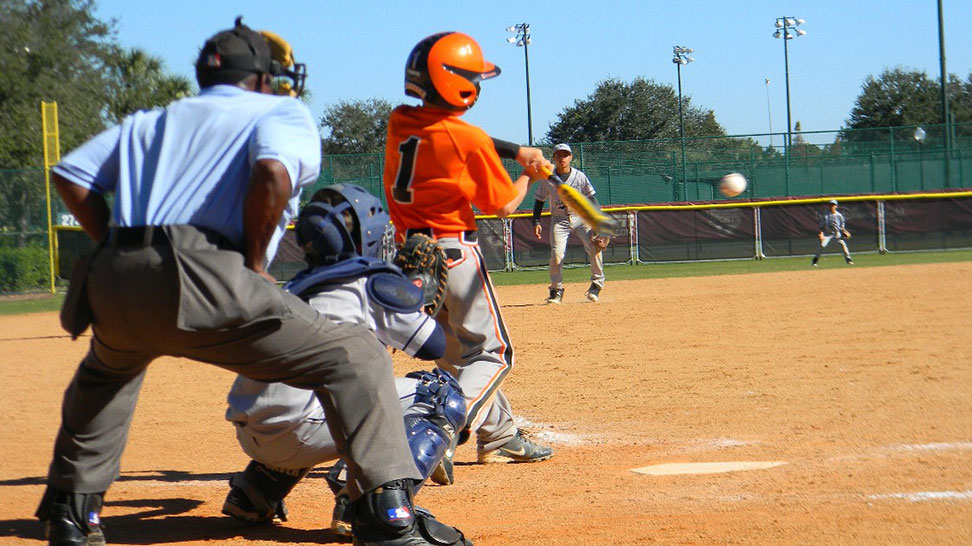 With a name like Babe Ruth Park, baseball is a mandatory prerequisite. With two large fields and two large fields as well as batting cages, this 40-acre home of the Sarasota Babe Ruth League, Inc. is game on. Open year-round from 8am until 11pm.
Four adult softball fields with lights and batting cage provide the ideal outlet for your bat-swinging, ball-hitting needs while in Venice, Florida. Open year-round from 8am until 11pm.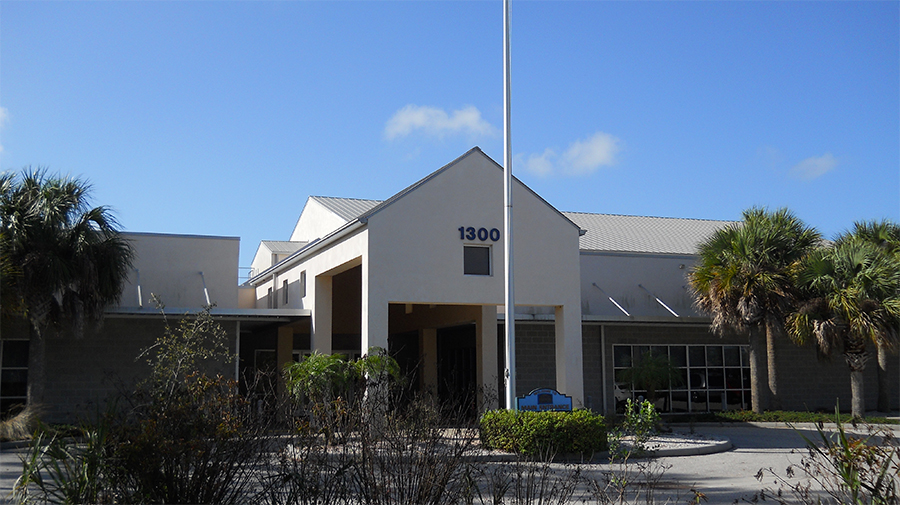 Located in Englewood amongst 136 acres of wooded natural beauty, the Englewood Sports Complex is a baseball and sports behemoth. Featuring four baseball fields, two fast-pitch softball fields, and two 300-foot softball fields, there is no shortage of space for ballers. The Englewood Sports Complex keeps going, with four rectangular fields for soccer or football, six tennis courts, six outdoor pickleball courts, a basketball court, playground, weight room, indoor gym, two miles of running/walking trails, and seven fishing ponds. The Complex is open year round Monday through Friday from 9am until 8 pm and Saturday from 9am until 12:30pm.
So take your pick. Or try them all. And as the weather cools down, pack an extra snack and hope for extra innings. With not a spec of snow in sight and blue skies above you, you won't want it the games to ever end.