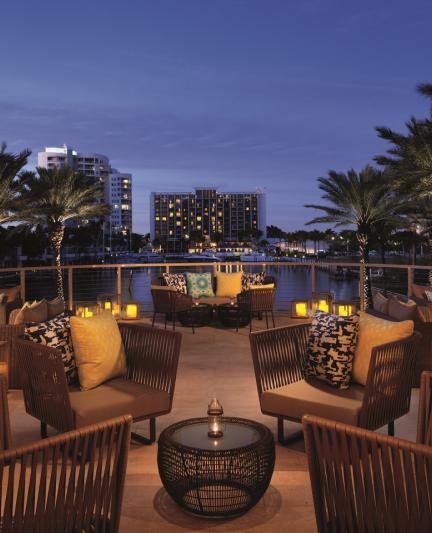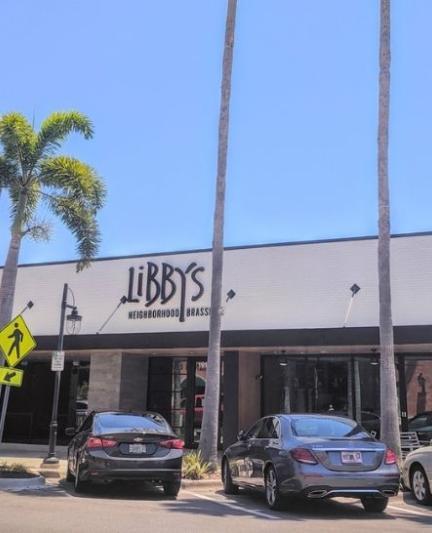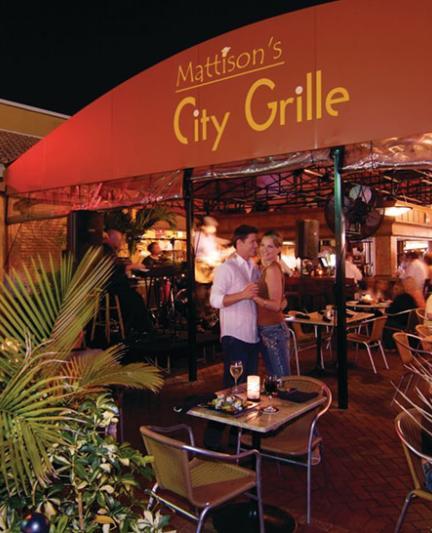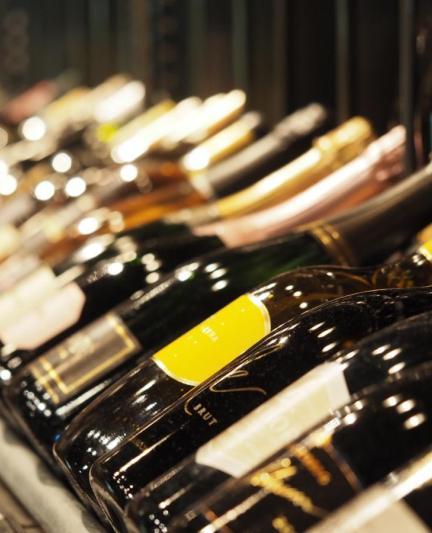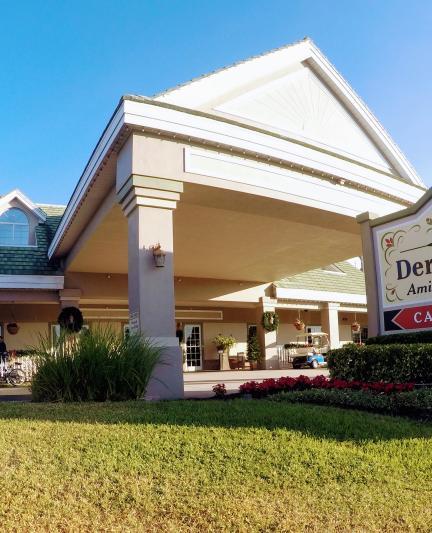 Thanksgiving Dinner Offerings in Sarasota County
These local restaurants will offer guests a holiday feast without the fuss this Thanksgiving season
Want to taste fall flavors for Thanksgiving in Sarasota without having to deal with the prep, cooking or most dreaded, the cleanup? These local restaurants are dishing up special holiday menus for take-out or dine-in for everyone's favorite Thursday of the year.
Holiday Specials
Michael's On East
Arguably the most exquisite Thanksgiving dining experience awaits at Sarasota's famous AAA Four-Diamond Award restaurant Michael's on East. Traditional favorites with an upscale twist make up the holiday dine-in menu with either a traditional turkey dinner or favorites a la carte from a limited dinner menu. Live music and outdoor dining are available!
Family-style feasts for pickup or individual meals for takeout are also available for call-in. Orders must be placed online or by phone in advance by Nov. 22nd. Tables are open starting at 2 p.m. on Thanksgiving, with reservations currently on a waitlist. Call at 941-366-0007.
Mattison's
Let Mattison's take care of the cooking and catering this year by ordering a Thanksgiving Complete Feast To Go for pick-up at any one of their three locations: Mattson's Forty-One, Mattson's Riverwalk Grille or Mattison's City Grille in Downtown Sarasota. The full turkey feast includes a fresh, all-natural antibiotic, whole roasted turkey, as well as all the trimmings – including apple walnut stuffing, mashed potatoes, sweet potatoes, maple ginger roasted vegetables, gravy and rolls. Feast serves up to 8 people for $195, and orders must be placed by Friday, November 18 by calling 941-921-3400.
Alternatively, you can also call to set up a reservation for a la carte dining at any one of Mattison's three locations for Thanksgiving day/night if you prefer to go out to eat and have a night out on the town for the holiday. All locations have great outdoor seating/patio options to enjoy the Florida fall breeze!
Bevardi's Salute Restaurant
For a homemade, traditional Thanksgiving with an Italian twist, Bevardi's Salute Restaurant is welcoming guests to enjoy a special menu at their Downtown Sarasota location from 2 p.m. - 8 p.m. on Thursday, Nov. 24. Bevardi's Salute offers a three-course Traditional Thanksgiving Feast with highlights such as house-made butternut squash bisque, a slow-roasted traditional turkey dinner, chef-made stuffing, roasted honey-glazed sweet potatoes, Chianti cranberry sauce, warm apple pie with vanilla ice cream and more!
Dinner runs $39.95 for adults and $19.95 for children under 12. Live music from 5-8pm. Reservations are highly recommended and can be made by calling 941.365.1012 or online.
Element: Steak. Seafood. Pasta.
With both a Thanksgiving Feast and Eat, Drink, Be Thankful & Non-Traditional menu, Element: Steak. Seafood. Pasta. is ready to delight guests of all tastes for the holidays. Their holiday menu in the past has featured a turkey leg with an orange cranberry & ginger glaze as an appetizer, followed by an elevated Thanksgiving Dinner featuring turkey, potatoes (regular and sweet), sausage & sage stuffing, roast cauliflower gratin and baked acorn squash and more fall-flavor fixings with an elevated take. Their non-traditional menu will also have house favorites like scallops, salmon and a la carte steak or sides so guests can still sample the best Element flavors from year-round.
Set a reservation online in advance or over the phone by calling 941-724-8585.
Duval's Fresh. Local. Seafood.
Dine-in or preorder a family-style Thanksgiving Feast for free delivery and takeout with Downtown Sarasota's Duval's . Preorders are accepted and are open now. The meal comes complete with a house salad, turkey, ham, all the sides, orange ginger cranberry sauce and a whole pumpkin pie! For a little "Something Different," opt for the seafood alternatives, Pan Roasted Local Gulf Fish or Loaded Lobster Mac n Cheese.
Dine-in prices run $46 for adults and $29 for children under 10. Takeout orders serve 4-5 people and run $189. Call for reservations or to preorder your delivery/takeout for T-giving at 941-312-4001.
Peak Performance Catering
Chef Alyson Zildjian is an award-winning culinary artist known for creativity and sustainability in her fresh, locally sourced meals to-go. For a truly "from scratch" holiday meal, look no further than her enormous Thanksgiving To Go Menu filled with whole roast turkeys, apple cider glazed and stuffed pork loin, acorn squash, traditional stuffing, yams, cauliflower rice pilaf and more! What's for dessert you say? How about a full pumpkin cheesecake or flourless chocolate torte to top it all off!
Whole roasted turkeys must be ordered by noon of Tuesday, Nov. 15. Dinner packages, a la carte dishes and sides must be ordered by Thursday, Nov. 17.
Libby's Neighborhood Brasserie
With two locations, one in Southside Village and the other in Lakewood Ranch, this local hot spot serves up seasonal New American cuisine in a stylish space. In addition to its regular menu all day on Thanksgiving, take advantage of a Rotisserie Turkey Dinner with roasted turkey breast, mushroom cream gravy, sage-brioche stuffing, sweet potato mash and hot honey carrots.
Make a reservation online or by calling 941-487-7300. Libby's will be serving this special menu from 12 p.m. - 9 p.m. on Nov. 24.
The Ritz-Carlton, Sarasota
Experience a legendary Thanksgiving dinner at one of the outstanding restaurants operated by the luxurious Ritz-Carlton, Sarasota, or bring home a specially crafted feast. Jack Dusty will have family-style holiday fare and seasonal inspiration on Thursday, Nov. 24, from 12 – 9 p.m. Reservations are required and can be made by calling 941-309-2266.
For a Thanksgiving dinner to-go, customers can place an order for turkey and prime rib dinners paired with traditional sides such as mashed potatoes, stuffing and more by calling 941-309-2279.
Columbia Restaurant
Columbia Restaurant in St. Armands Circle will offer a fully prepared holiday meal with a major Cuban twist. Their feast for 10 includes a 12-pound whole Vermont turkey, Columbia's special sausage and ground beef stuffing, the famous "1905" Salad®, loaf of Cuban bread, whipped potatoes and a choice of key lime pie for dessert! Instructions for reheating the meal are included with the package.
All orders must be placed in advance by calling 941-388-3987 and will be ready for pickup on Wednesday, Nov. 23 at an appointed time between 11 a.m. and 6 p.m.
Year-round Hearty Favorites
Yoder's Restaurant
Located in Sarasota's famous Amish & Mennonite community Pinecraft, a favorite stop for tourists and locals alike during the holidays is Yoder's Restaurant & Amish Village. Park the car and walk through Yoder's adorable gift shop, farmer's market and deli market before grabbing a seat at the restaurant. Hearty, Amish-style breakfast, lunch and dinner are the specialty here, which makes it hard to save room for their signature dessert menu featuring over 30 different types of pies!
Der Dutchman
Located at the edge of Pinecraft is Der Dutchman Restaurant, bakery and café. Stop in for a made-from-scratch meal ordered off the menu or enjoy several mouth-watering selections from their buffets, which are available for breakfast, lunch and dinner. Come in on Thanksgiving Day for a traditional meal or let them do the cooking for you by ordering a bulk family meal. The bakery has all you need in way of pies, breads and many other yummy scratch-made goodies. Don't forget to visit the wonderful gift shop upstairs for unique ideas for all your gifting needs.