Must-Try Sarasota County Cheat Day Treats
When you're ready to take a break from that beach body diet, we've got you covered with some of the best menu items around town on which to indulge
You've worked and worked to fit into that bathing suit, but now you're here, and it's time to let those taste buds go on vacation too. From fried lobster mac and cheese to savory cheeseburgers, and even a deep fried hot dog, we've compiled a fabulous list of indulgent treats for days when you're ready to ignore those calories and tuck-in for a full on feast.
Don't worry, there are plenty of options to eat healthy whenever you're ready to get back on track.
Donuts at Der Dutchman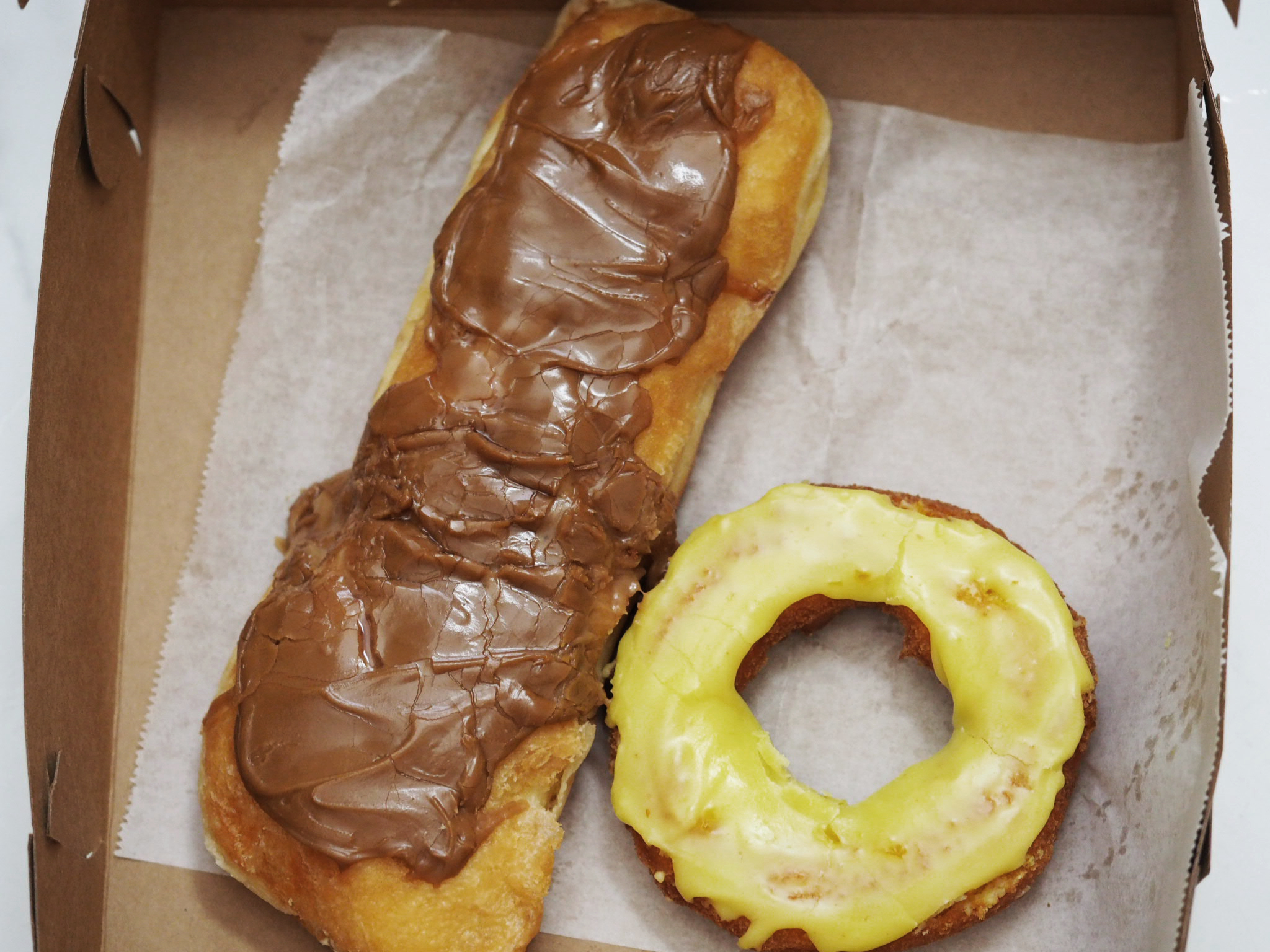 Start your day off right with epic donuts from local favorite, Der Dutchman in our famous Pinecraft Village. Their bakery is packed with plenty of down-home favorites like apple pie and blueberry muffins. Their donuts, however, take it to another level. We particularly love the salted caramel long John, which is nearly as long as your arm and oh-so-sweet.
Lobster Macaroni and Cheese at Phillippi Creek Oyster Bar
The epitome of canal-front dining, Phillippi Creek Oyster Bar features fresh catches and chilled oysters, but the best cheat day choice on the menu is hands down the creamy, cheesy, ooey-gooey Lobster Macaroni and Cheese.
Our Famous Salty Dog at Old Salty Dog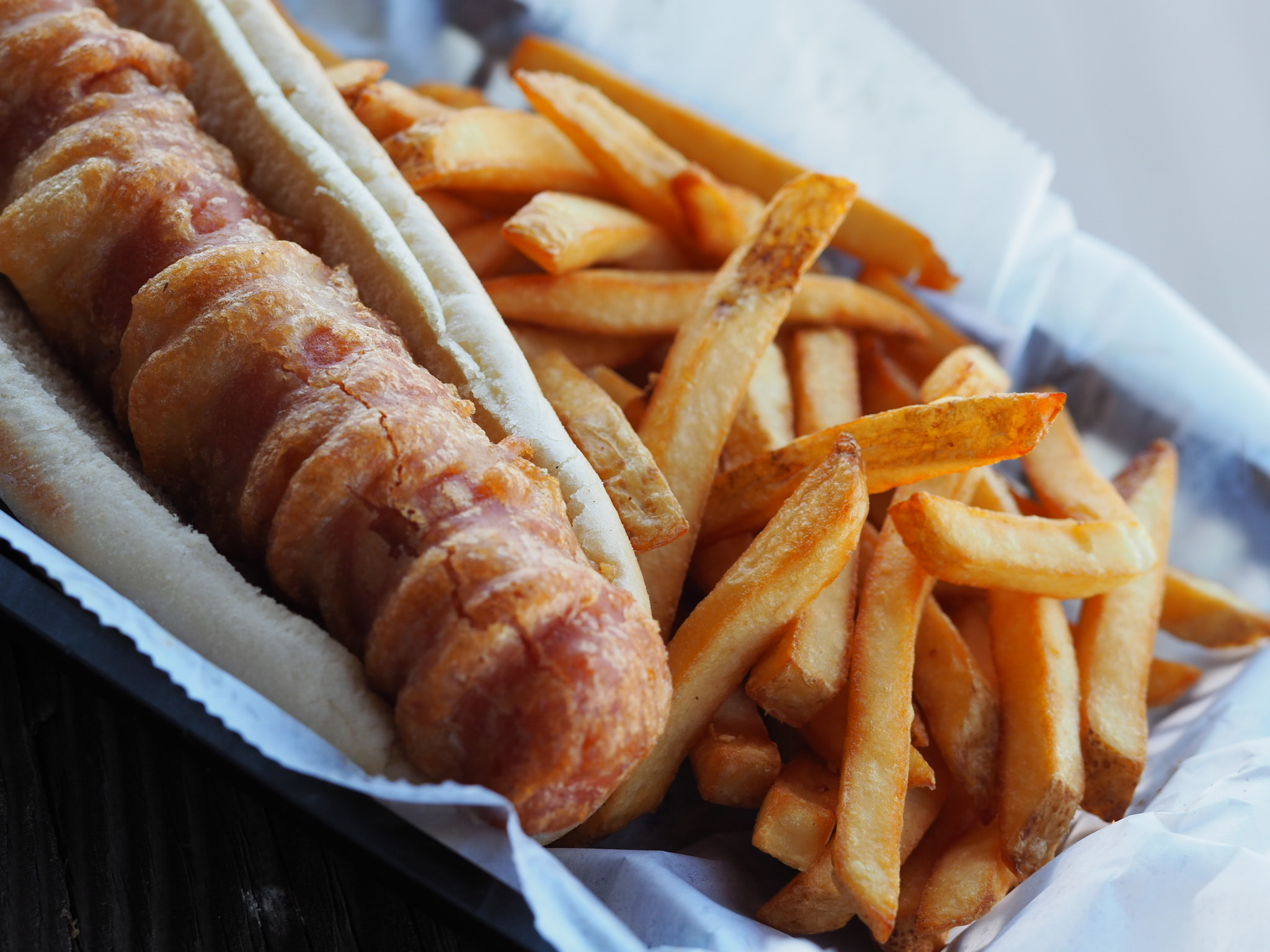 One of Sarasota's cult favorite high-calorie treats is featured proudly on the menu at Old Salty Dog. It's namesake snack, the Famous Salty Dog, is a quarter pound hot dog dipped in batter and deep fried, for an extra crispy crunch.
Romano Style Pizza at La Mucca Ballerina
No cheat day would be complete without a slice of cheesy pizza. We love the choices at La Mucca Ballerina in downtown Sarasota. You can pick small half slices if you like, but on a cheat day, go all in for a full slice.
Tacos at Reyna's Taqueria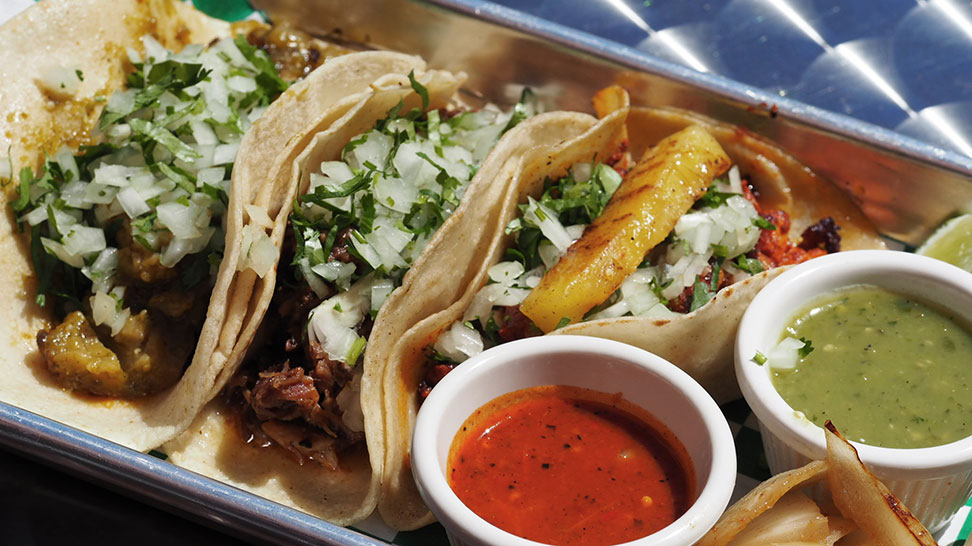 Authentic Mexican street tacos are always a hit, and Reyna's Taqueria has the absolute best in town. Always consistent, and always filling, order one of everything for a truly spectacular cheat day experience.
Lobster Bisque at Dry Dock Waterfront Grille
If you're looking for a more sophisticated snack, stop by the Dry Dock Waterfront Grille on Longboat Key for a bowl of their creamy lobster bisque. Flavored with sherry and chock full of fresh lobster, it's an excellent way to splurge in style.
Cheeseburger-Cheeseburger!
The best cheeseburger in town can be a polarizing topic, particularly because there are so many spots to enjoy the Americana classic. We especially love the vibe at the Hob Nob, a true drive-in diner with plenty of greasy accoutrements to pair with your burger. For that patented Florida island vibe and waterfront view, New Pass Grill & Bait Shop boasts an award winning burger too, along with Patrick's 1481 right on Main Street in downtown Sarasota.
Dessert at Morton's Gourmet Market
Close out your cheat day in the bakery at Morton's Gourmet Market. Their dessert section is teeming with patisserie like fresh fruit tarts, key lime torts, and rich chocolate mousse. How will you ever decide?