Make Thanksgiving 2021 Worry-Free with These Sarasota Restaurants
From sides and desserts to full feasts, let these restaurants help you set the holiday table.
No holiday celebration is complete without a special meal where you and your loved ones make memories over beloved dishes like turkey, stuffing, mashed potatoes and, of course, pumpkin pie. This year, if you're short on time, low on kitchen space or for whatever reason aren't able to do all that cooking, why not invite a top Sarasota area restaurant to do some (or all) of the cooking for you?
These are some of the best spots that offer special Thanksgiving meals so you can relax and enjoy your time with your friends and family.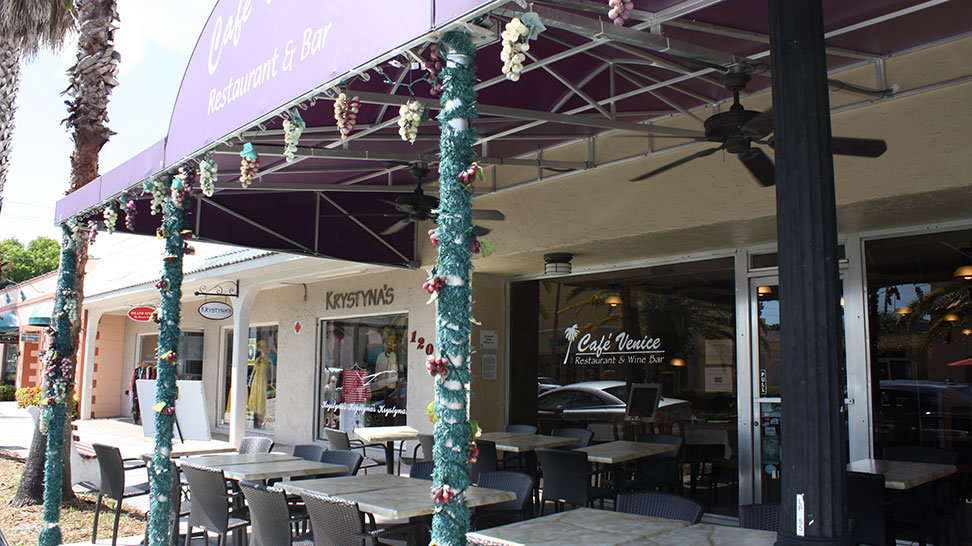 Café Venice
Bring your holiday table to life with Café Venice's customizable Thanksgiving To-Go Package. Choose a 10-12 or 16-20-pound turkey, which includes stuffing with gravy and cranberry sauce. Build the rest of the meal with side options like mashed potato, sweet potato, baked brie butternut squash and green bean casserole. Top it all off with pie: pumpkin or key lime. Got a big crowd this year? Go for both! Bonus: they'll deliver the whole thing. Find more info and order by calling (941) 484-1855.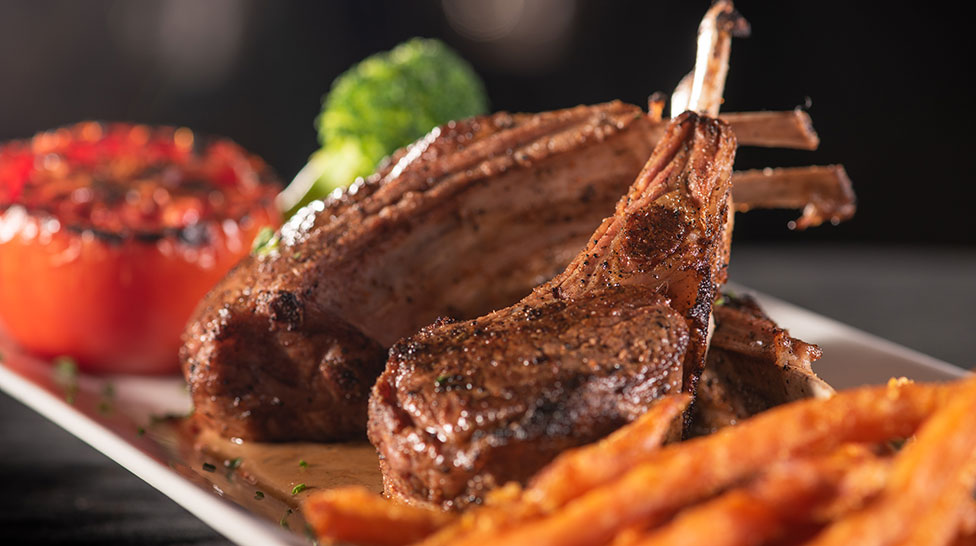 Chaz 51
This Venice steak-and-seafood spot is a popular upscale dinner destination, but Chaz 51 can whip up quite the multi-course holiday meal. Whether there's four of you, or 30, you can order ahead of time and expect mouthwatering dishes like squash and crab bisque, roasted turkey served with stuffing, orange-cranberry relish and mashed potatoes with roasted leeks. Pie is also on the menu – pumpkin or pecan. Pick it up or get it delivered. Call (941) 484-6200.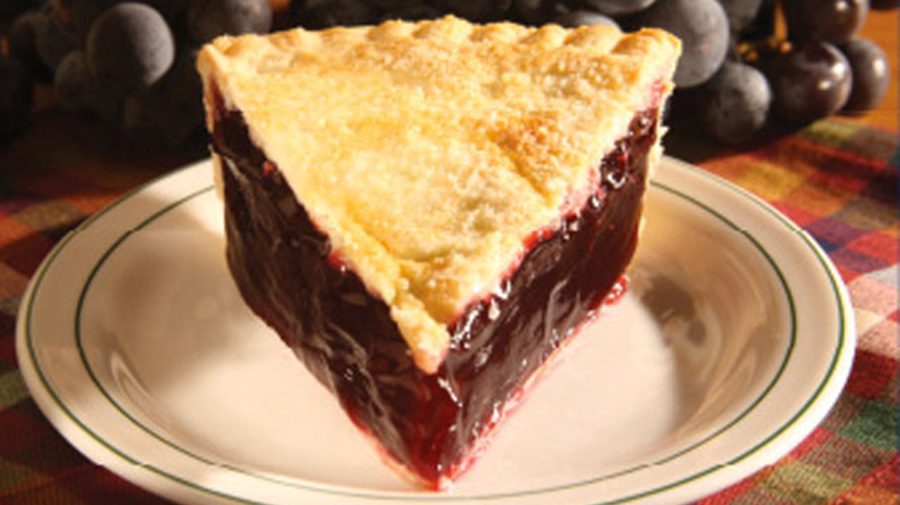 Der Dutchman
Every year, this Pinecraft institution offers cold-packed meals to go, from a slow-roasted centerpiece like turkey to essentials like candied yams and cranberry sauce. Then of course, there's the pie that put Pinecraft on the menu. Order them as part of your to-go meal or on its own as the finale of your own home-cooked holiday spread. Call Der Dutchman at (941) 955-8007 for more info.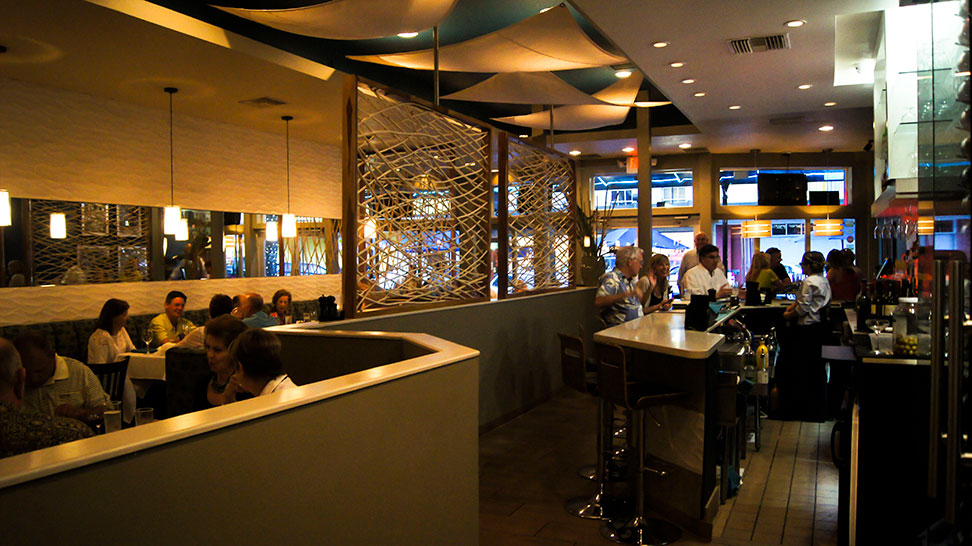 Duval's
A popular downtown Sarasota spot for eclectic seafood-based fare, Duval's puts its own spin on the standard Thanksgiving spread. Expect items like a signature sausage stuffing, lemony asparagus, ginger-infused cranberries and much, much more. Call (941) 312-4001.
Michael's on East
This classic Sarasota spot is a place you go for special occasions or to kick off an elevated evening out – so why not let Michael's on East elevate your Thanksgiving table in 2021? Think oven-roasted turkey accompanied by red bliss mashed potatoes, roasted Brussels sprouts with pancetta and pumpkin seeds, roasted veggies with dried fruit and gingerbread loaf. Full meals feed up to six or ten people. You also have the option of ordering just the sides. Order pies separately from a list of delectable options: pumpkin, Southern pecan and crispy apple strudel. For more info, call (941) 366-0007.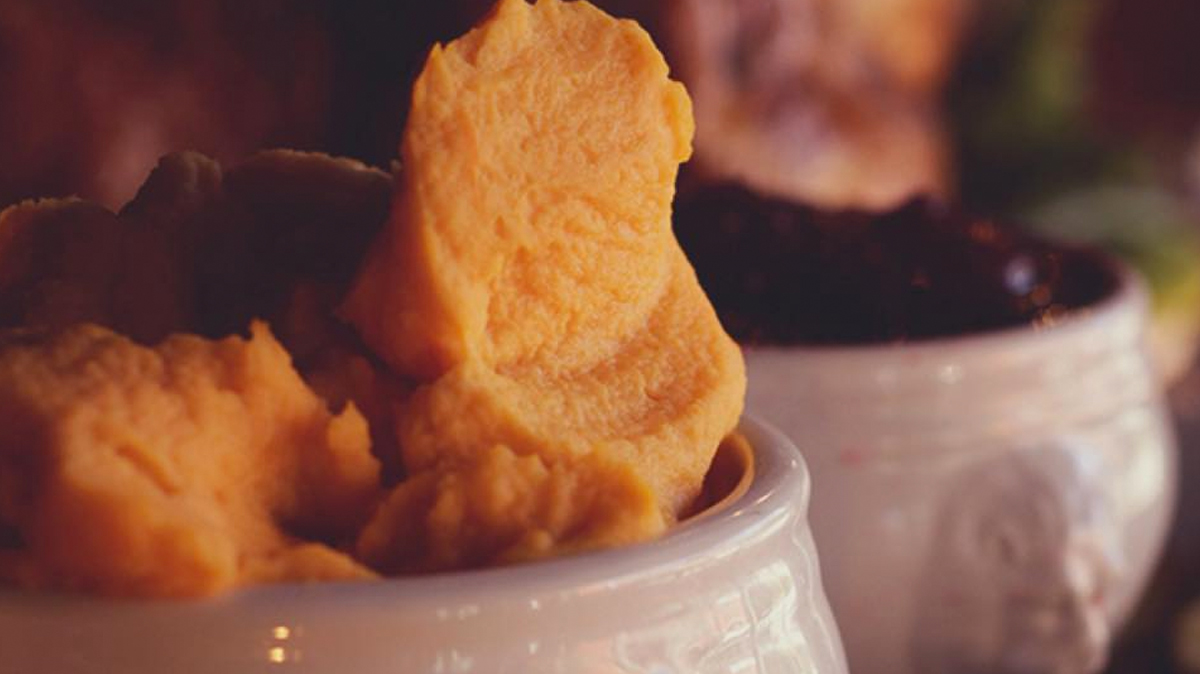 The Ritz-Carlton, Sarasota
Let the chefs at The Ritz-Carlton, Sarasota handle that part. The talented culinary staff here will prepare the entire feast for you to serve your friends and family. Choose from a turkey or prime-rib dinner, which will be paired with all the delectable side dishes that help make Thanksgiving Dinner more special. Call (941) 309-2279 to order your meal by Nov. 22 at noon.
Yoder's
If you get your order in early enough, you can be one of the thousands of people who get to enjoy the sweet decadence of a fresh pie from Yoder's. The Amish-run institution bakes several thousand pies ahead of Thanksgiving, and your options go well beyond pumpkin: strawberry-rhubarb, cherry, blueberry, raspberry and Yoder's signature peanut butter pie. Order at least a week in advance by calling (941) 955-7771.