Fun Sight-Seeing Tours for Experiencing Sarasota County
​Find out about Sarasota history, microbreweries, ghost stories, and the best restaurants in town with our local tour companies.
Whether it's your first trip to Sarasota or one-hundreth time basking in the warm weather and rich culture of this Gulf of Mexico oasis, there's always something new to learn about this historic town. Several tour groups have put in the hours of research so you can learn the best places, activities and fascinating facts in a few quick, fun tours!
Check websites for specific tour days, times, and fees. Wear comfortable shoes, bring sunscreen, and have fun!
Location: 1826 4th St, Sarasota, FL 34236
Learn all about Sarasota's past, present and future while taking in the view aboard Discover Sarasota's trolley tours. Join the "City Sightseeing Tour" around downtown, or the "Circus Tour" to discover Sarasota's famed history as home to the Ringling Bros. and Barnum & Bailey Circus. From a "Public Art" tour to "Psychic Sunday" tours to "Infamous Happy Hour" tours, "Amish Experience" and "Sports History," there's no shortage of themes. In February, "Love Stories of Sarasota" debuted, featuring Sarasota love stories about John and Mable Ringling and William and Marie Selby, among others.
Location: 301 John Ringling Blvd, Sarasota, FL 34236
Get a real feel for Sarasota with Sarasota Suncoast Tours. Offerings include "Ghosts & Gruesomes;" "Gods, Goddesses, & Myths" in St. Armands Circle (focused on public art and statues); "Shark's Teeth & More" in Venice (its beaches are home to millions of washed-up, fossilized sharks teeth), and the "Sights & Sins Trolley Tour" for private groups.
Location: 301 John Ringling Blvd, Sarasota, FL 34236
Operated by the same folks as Sarasota Suncoast Tours, Key Culinary gives you a mouthwatering feel for Sarasota's foodie scene. Their three-hour tours take you to several restaurants in different areas of Sarasota, including downtown and St. Armands Circle. The "International Flavors" tour lets you explore the globe without hopping on a flight. As a bonus, you'll glean tidbits about Sarasota's history and culture.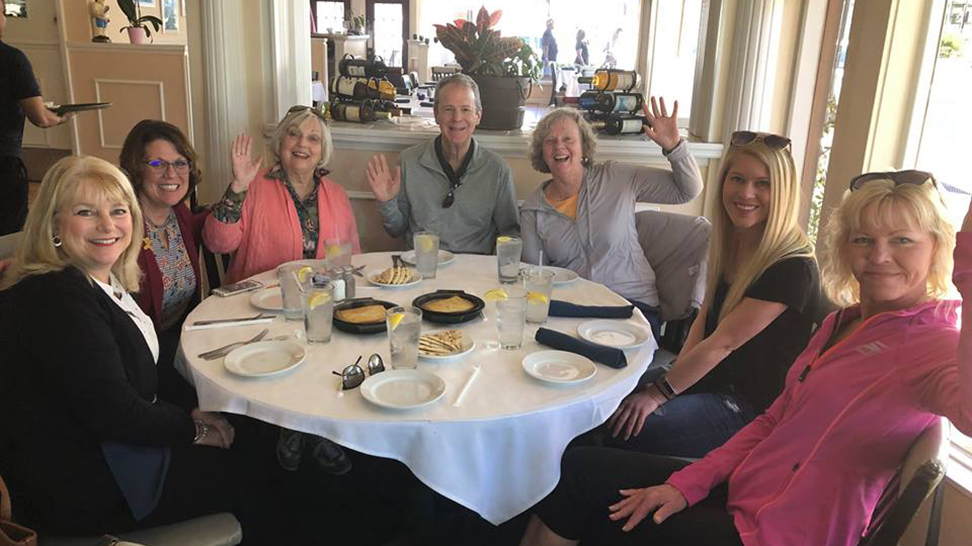 Location: Sarasota, FL
When passengers load upon the Newtown Alive trolley tour they can expect to be greeted with laughter, praise & worship, and of course Vickie Oldham. Oldham, the mastermind behind Newtown Alive, is a product of the community north of downtown Sarasota, and a historian who deftly captured more than 100 years of its history into a tourist attraction. Oldham will often solicit the help of other community residents to join these tours, adding an authentic perspective about the past, present, and future for Sarasota's oldest Black community.
Location: 2 Marina Plaza, Sarasota, FL 34236
See where your two feet and a knowledgeable guide can take you. During this 90-minute, 1.5-mile walking tour, Rob Thierfelder starts at the famous Unconditional Surrender statue downtown discussing the Scots who arrived in Sarasota to help establish the city. Thierfelder, who also is a bagpiper, often wears a kilt during tours in honor of his Scottish heritage. Tour highlights include historic downtown, the theater district, and Church of the Redeemer with its beautiful stained-glass windows. The tour is wheelchair-friendly.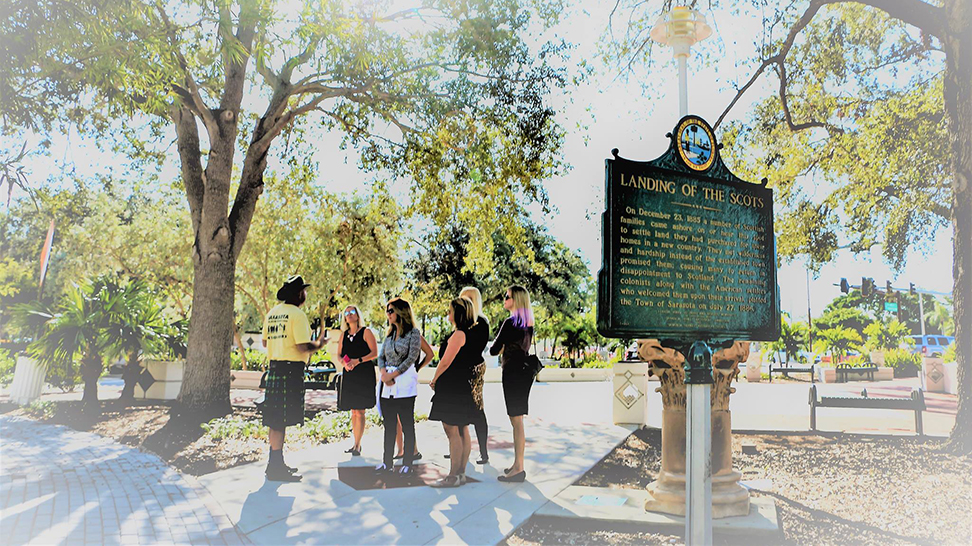 Location: Sarasota, FL
Do you prefer to wheel your way around a new area? Tour participants with Sarasota Bike Tours get everything they need for a biking adventure, including bikes, helmets, snacks or a picnic lunch, and a local guide. The "Downtown Historic Tour" is the company's most popular excursion, and runs year-round. It's a two-hour tour that covers seven miles, including the bayfront and Payne Park, as well as the city's cool, historic neighborhoods. Other tour options include "Siesta Key Sunset," "Lido Key Sunset," "Siesta Ride & Kayak," "Lido Key Bike & Kayak," "Ringling Museum," "Myakka State Park" tour, and more.
Location: Sarasota, FL
For an in-depth look at natural Sarasota, Around the Bend offers seven coastal climate walks in various locations around Sarasota and Manatee Counties, including Ken Thompson Park. The walks detail how climate change affects the local coastlines. Each walk is short and provides natural and cultural history of the area. Around the Bend Tours also does tours for school groups.