Ten Ticketed Sarasota Experiences
Try an out-of-the-box way to spend a day during your stay in Sarasota County
Tickets mean there is something fun on the horizon to look forward to! Whether I buy them for myself or if they are a gift, tickets bring a smile to my face. In Sarasota, there are numerous experiences unique to the region. So get weird and nab some tickets to try that new thing.
Learn to Trapeze
Everyone knows of Sarasota and its extensive circus history. Through the Circus Arts Conservatory, you can become part of the circus itself and fly through the sky. I grabbed a girlfriend and took their beginner trapeze class where we were taught how to swing on and flip off the circus's iconic, and surprisingly heavy, bar.
Treetop Adventure Course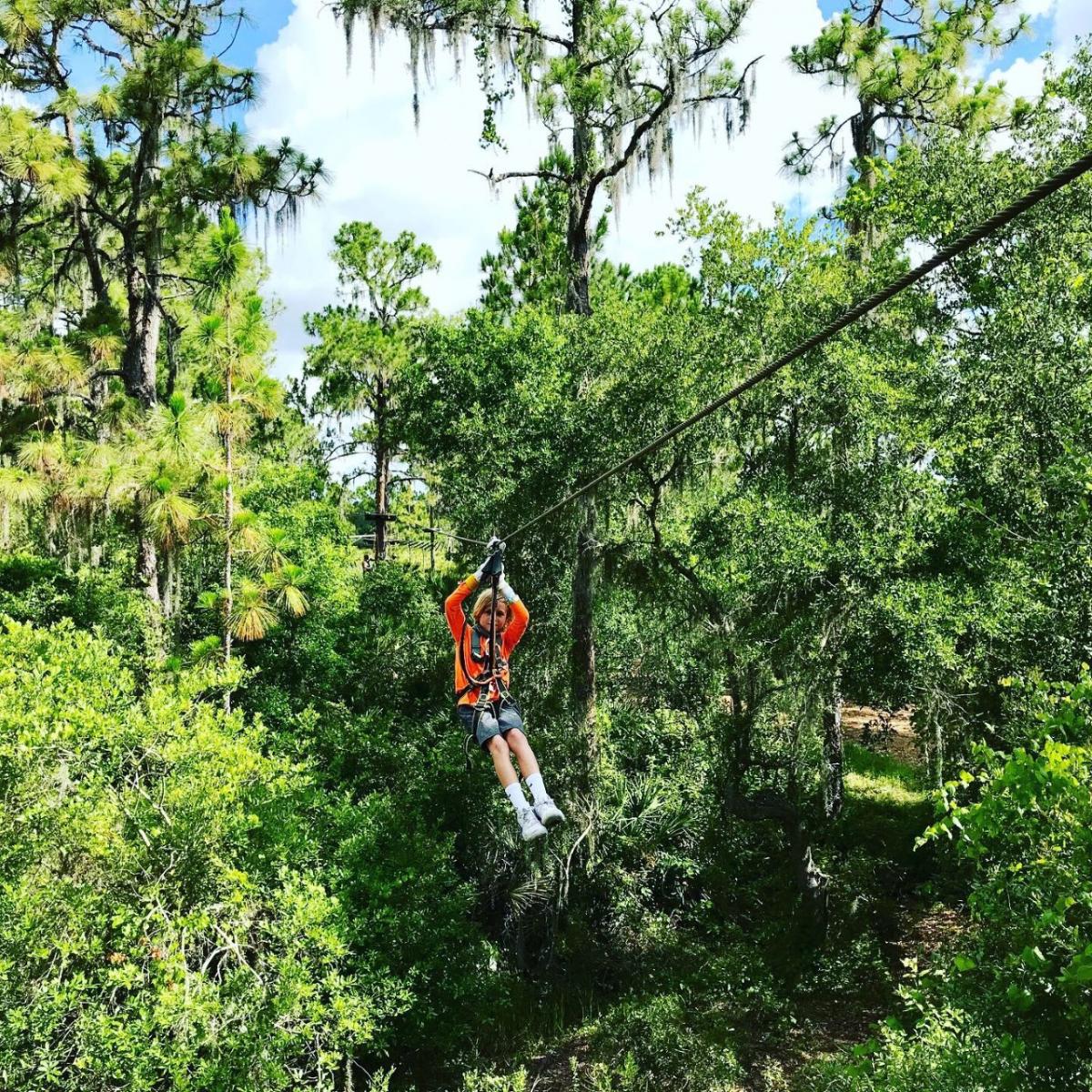 An adventure, an obstacle course, a workout, a bonding experience, and just plain fun - you can say a lot to describe a day at Tree Umph! Adventure Course. Traverse through the native Florida trees in a way that seems simultaneously unnatural and primitive. Over the years, I have been able to keep up with my husband through to the end, and bond with my son as he ziplines sixty feet off the ground with a smile on his face.
Be the Keeper of Bees
Bee-come a hive expert with the Beekeeper Experience at Sarasota Honey Company. Don the gear, search for the queen bee, learn to use a smoker, and sample the gooey goodness of these sweet pollinators. The bees need our help and Sarasota is here to do its part.
Shakespeare in the Gardens
Experience Shakespeare the way it was meant to be experienced-in a small, open-air venue unlike any other. Every year in April, the Asolo Rep performs one of the Bard's classics at the Marie Selby Botanical Gardens to an intimate group gathered around a simple brick circle. There is just something magical about being so close to these performers, feeling as though you are feeling their emotions and are part of the scene itself, as the stars sparkle overhead and the breeze from Sarasota Bay wafts by. This year's play is the quintessential piece "Romeo and Juliet."
Explore New Art
Be one of the first to see the new Sarasota Art Museum of Ringling College of Art & Design when it opens its doors in December 2019. Driving past, one can't help but feel excited to see what's within those stunning brick walls. The gallery is a revolving exhibit of contemporary art in a historic building, the former Sarasota High School, which architecture enthusiasts are already buzzing about!
Ride on an Island
It's not often you can coast along the water on a boat boasting live palm trees and "trop-rock" music. LeBarge Tropical Cruises serves as a floating party along Sarasota Bay – a fiesta that features frolicking dolphins and stunning sunsets. The last time I was on board, I saw the elusive green flash (a moment of green light when the sunset passes the horizon). My husband still doesn't believe me.
Go to the Aquarium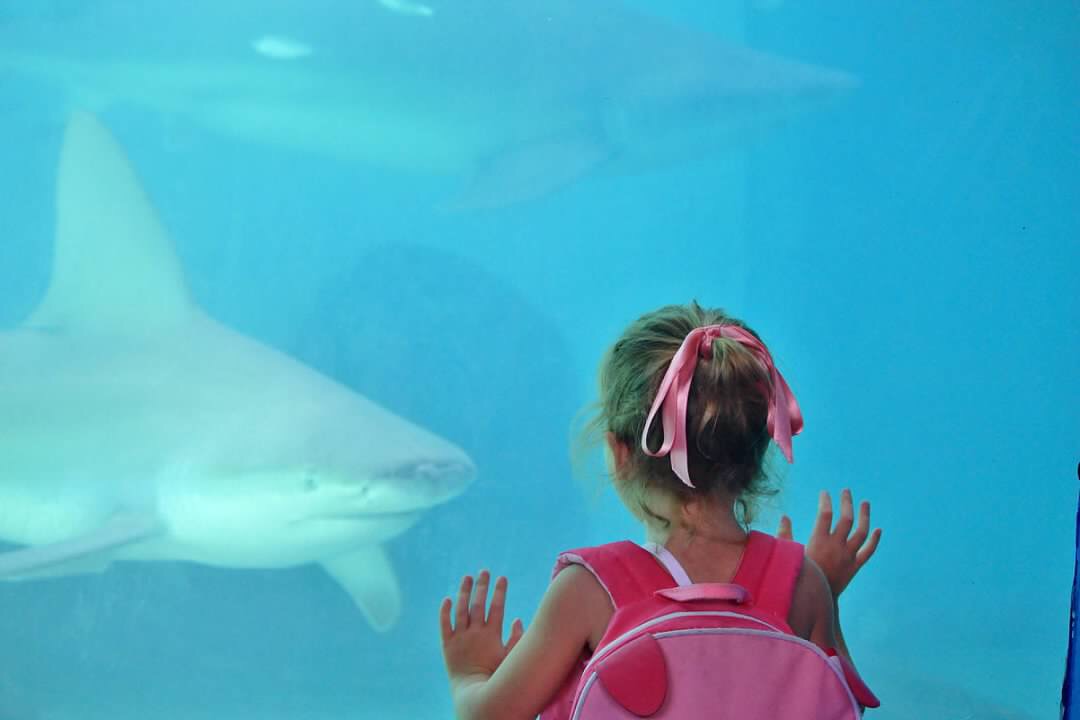 The number one ticket we buy year after year is a membership to Mote Marine Aquarium. From quick visits to pet a shark, to long days of perusing everything from queen triggerfish to caimans, we are at Mote a lot. Memberships also include special events such as Shark Days and Fright Night.
Epic Jumping Fun
Repeat after me: the nation's largest inflatable adventure park. Jumpin Fun Inflata Park is no ordinary bounce house. Obstacles, slides, and challenges abound for anyone young at heart. Zipline, rockwall, dodgeball; there is so much to do that a repeat visit is almost a requirement. For the littles and the bigs, there are times set aside for toddler time and adults-only play.
State Parks
With a Florida State Parks pass, you'll be granted access to both Myakka River State Park and Oscar Scherer State Park, where you can spend your day birding, canoeing among alligators, hiking, Geo-seeking, picnicking, biking, and exploring. Mossy Hammock is a favorite campground of ours at Myakka and we always try to spot a scrub jay at Oscar Scherer. We saw one only once, but it was majestic.
Get En Pointe
Whenever I see a performance of The Sarasota Ballet, I imagine having that grace, those shoes, those legs. While reaching prima ballerina status is a bit of a stretch, we dreamers can still aspire with classes at The Sarasota Ballet's adult program. With options spanning from Absolute Beginner (that's the one I'm in) to Pointe Work, their fun drop-in classes fit any age and level. Or just spend on a stub or two to enjoy one of their professional shows!