Savor Guide: Upscale and Fine Dining
Enjoy this complete guide to the restaurants where you'll find the best value during Sarasota County's annual restaurant week of spectacular deals on exquisite dining June 1-14.
We are gearing up for a favorite time of year for foodies: Savor Sarasota! With over 90 participating restaurants offering special multi-course lunch and dinner menus for just $16 and $32 per person, you might need some help deciding where to go!
Here you'll find the best value among our 2019 participating restaurants for your navigational ease. These fine dining establishments highlighted below are some of the best to try while the prices are low.
The Restaurants
Harry's Continental Kitchens - Harry's Continental Kitchens is a long-running Longboat Key favorite. With a devoted following, Harry's has been able to keep guests coming back for more thanks to their globally-inspired continental menu. Guests are invited to visit for lunch or dinner for dining in their intimate dining room or al fresco on their beautiful patio. Dinner offerings include stellar options like baked tomato pie and pan seared snapper with risotto. Lunchtime includes favorites like vichyssoise, and Harry's famous crab cakes.
Selva Grill - When pondering the meals at Selva Grill one word comes to mind, beauty. Their cuisine is absolutely fantastic, but beyond that it's a work of art. Artistic sauces surround perfectly seasoned dishes for a visually stimulating experience. Guests of Savor Sarasota can eat with their eyes and their stomachs with dishes like Maya shrimp ceviche, arroz con pato and salmon chileno.
Cafe L'Europe - Located on St. Armands Circle, Cafe L'Europe has been serving continental cuisine in Sarasota for over 45 years. With classics like French onion soup, lobster bisque, and salmon piccata, you are sure to find something to enjoy in their expansive dining room.
Chart House - Located on the waterfront on Longboat Key, the Chart House feels like the quintessential vacation destination. With a generous, if not famous, salad bar and exotic inspired cuisine, Chart House is a perfect stop for your Savor Sarasota schedule.
Bijou - Bijou Cafe is known for its nostalgic elegance and European inspired cuisine located in the theatre and arts district of downtown Sarasota. It's a perfect stop after catching a play at Florida Studio Theatre. Their Savor Sarasota menu is sure to excite with its flavorful continental cuisine.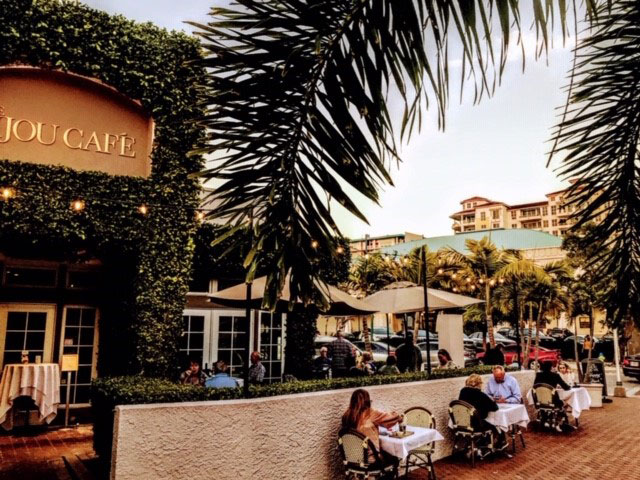 Crab & Fin - A true Sarasota classic, Crab & Fin has been impressing diners for over 40 years. Their dining room is sophisticated and their raw bar is unparalleled. One thing is certain, Crab & Fin is all about style. Their menu is a mixture of classic coastal fine dining with contemporary flares throughout. Their Savor Sarasota offerings include oysters on the half shell, mussels with sherry and garlic butter, roasted bronzino and cioppino just to name a few.
Ophelia's on the Bay - Gorgeous outdoor dining and fabulous continental fine dining are the cornerstones of this south Siesta Key icon. It is truly the ideal spot for a romantic date. Watch the boats and wildlife interact on the intracoastal waterway while enjoying your memorable meal.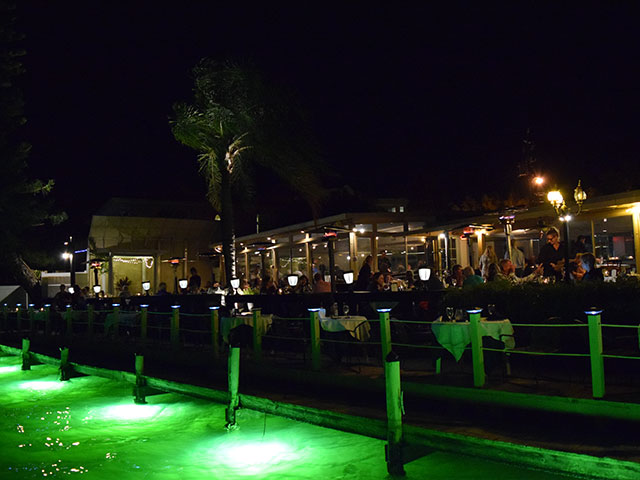 Euphemia Haye Restaurant - Tucked away in a quaint jungle setting in an historic cottage on Longboat Key, Euphemia Haye is one of Sarasota's most uniquely beautiful restaurants. The who's who of locals and visitors have been filling their bellies here for almost 40 years. Guests of Savor Sarasota can sample their famous roast duckling, grilled fresh fish or cannelloni, and experience the ambience of one of Sarasota's most iconic restaurants.
Fleming's - Located on the corner of Siesta Drive and Tamiami Trail, Fleming's is a convenient location for your steakhouse cravings. The luxurious dining room with high back booths is both impressive and comforting. This year's Savor Sarasota menu hits the classics with guests having a choice between chopped or caesar salad for their first course, and choice between tenderloin, chicken or salmon for their second. Don't forget to save room for dessert, how will you decide between cheesecake or carrot cake?
Michael's On East - Few restaurants in Sarasota are as recognizable as Michael's on East. Chances are, if you've ever attended a charity fundraiser, or business luncheon you've done so in their memorable ballroom. Seize the opportunity to dine in their main dining room during Savor Sarasota and treat yourself to some crispy onion straws with white truffle and sweet-and-sour yellowtail.
Hyde Park - Head downtown for the Hyde Park dining experience. Downtown Sarasota's only traditional steakhouse, Hyde Park boasts plush decor and a super-friendly staff. This year's Savor Sarasota menu is extensive with appetizer options like lobster bisque, and chopped or caesar salad. For entrees guests can choose between a variety of meat options including twin petite filet, chicken parmesan, and steak cabernet. If you're looking for a more decadent experience you can upgrade to the surf and turf option, complete with filet and lobster for a small fee.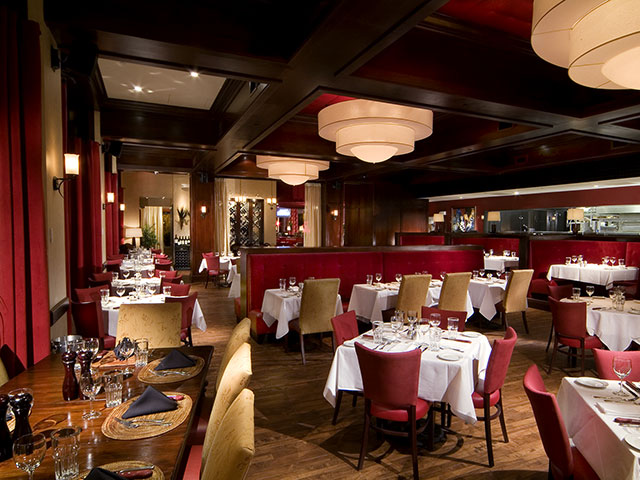 Roessler's - Arguably Sarasota's most beautiful restaurant grounds, Roessler's rests on three acres of pristine land. Views include a well-maintained pond with footbridge and gazebo. The manicured lawns and secret nooks make for a special evening with friends and loved ones. Their time-capsule-esque menu is perfectly executed. With dishes like crispy Maine lobster tail, bouillabaisse, and veal scallopine, guests can enjoy a the quintessential continental dining experience.
Ruth's Chris - Get an awesome steakhouse experience at Ruth's Chris is midtown Sarasota. Their signature 500º sizzling plates keep the steaks hot, while their comprehensive wine list keeps your palate cool. This year's Savor Sarasota offerings include your choice of a salad or soup for your first course. Second course options include filet, chicken or sizzling blue crab cakes with your choice of side. Round out the evening with a mini cheese cake with fresh berries.
The Capital Grille - Dining at the Capital Grille is the definition of luxury. Their extensive wine list, knowledgeable staff, and opulent decor make for a truly memorable evening. The luxury continues as you peruse their Savor Sarasota menu. Guests are invited to dine for lunch or dinner. Dinner selections include dry-aged NY strip, filet, roasted chicken or grilled salmon. Guests are invited to upgrade their choices with the addition of grilled shrimp, lobster or crab Oscar for a truly memorable experience.