Get Ready for the Atlanta Braves Spring Training Season
2023 marks the fourth season at the professional baseball team's new Sarasota County home: CoolToday Park
The Atlanta Braves are at their offseason home in North Port: CoolToday Park. The brand new state-of-the-art facilities and stadium hosting spring training seasons since their one-game debut in 2019.
2023 Home Schedule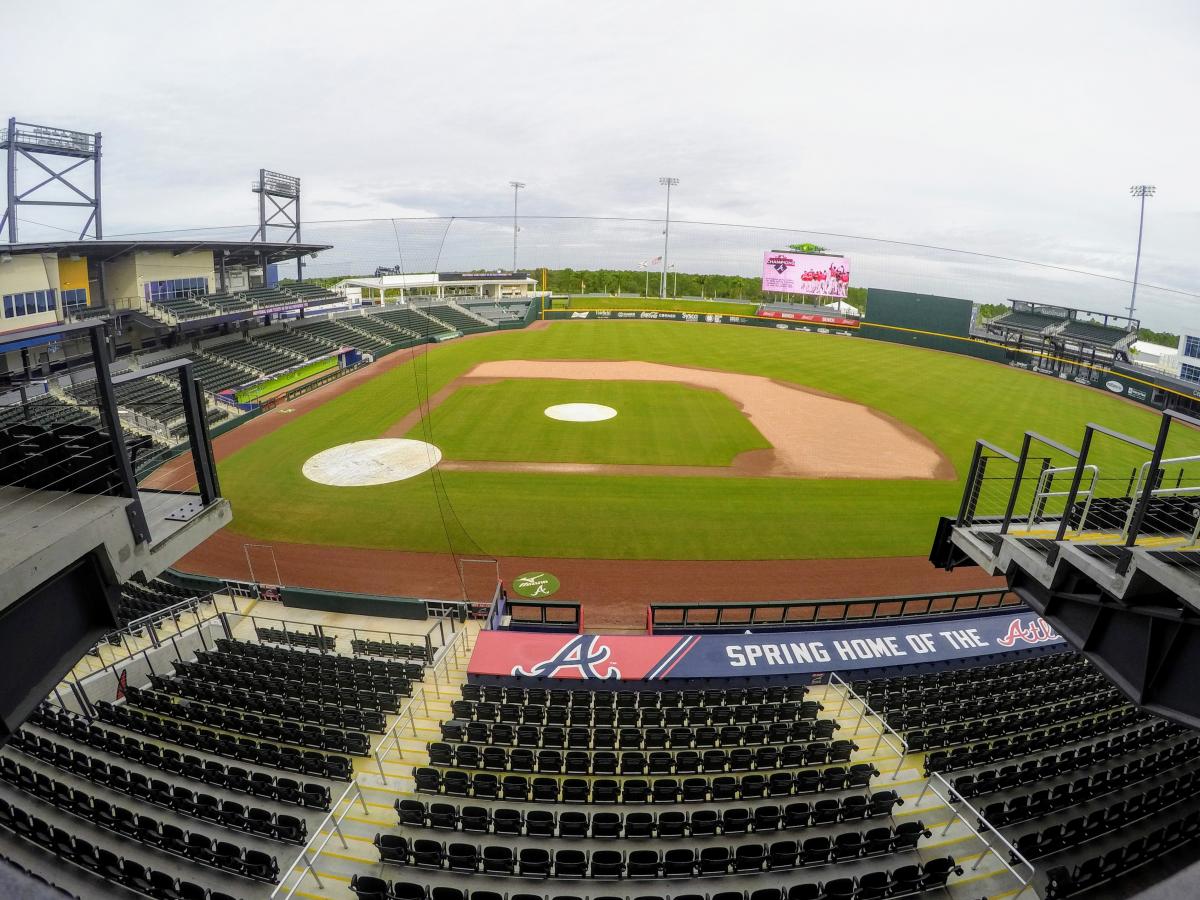 The Braves have 16 home games scheduled on their 2023 Grapefruit League schedule. The first home game will be against the Boston Red Sox on February 25.
The final home game of the season will take place March 27 when Atlanta hosts the Boston Red Sox before heading west to start the regular season on the road.
---
Looking for a spot close to the action? Check out the new Hampton Inn and Suites North Port located a short 10 minute drive from CoolToday Park.
---
Switch Up Your Seat
CoolToday Park has 8,000 seats – 6,200 fixed and 1,800 berm (general admission) seats – but the stadium designers don't want you to stay there long. A spacious concourse walkway wraps around the entire stadium with numerous drink rails installed so fans can feel free to stop and watch a few at-bats from almost anywhere.
The two-level seating in the park also features two luxury suites, and a 1st and 3rd base special-ticketed terrace with access to air-conditioned space, a full service bar, and 650 seats. There are also several sponsored areas to watch the game. Some are free, and some are more expensive than a regular ticket, but worth it!
Coca-Cola Corner – a grassy berm area stretching from the left field foul line to left-center. Let those kids run around while you pick an area to sit on the hillside (bring a blanket or towel for extra comfort). Be sure to pack glove too!
Budweiser Bench – Group seating area next to the grassy berm and below the scoreboard in left-center field. A popular home run spot!
Right Field Patio – a concourse level group area behind the right field wall.
Centauri Super Suite – Sit right at field level behind the wall in right center field and next to the bullpen. These seats will also be a hospitality area for a one-of-a-kind game experience.
Left Field Lounge – Group seating with service from a specialty menu. Yum!
Grab a Meal at the Ballpark
Feeling hungry for a ballpark snack? The Braves are proud to trot out several unique food options around the stadium like The Chicken Coop, Fish Camp, the Braves Smokehouse and Greenfields to name a few.
However one of the most popular stops so far has been the Tomahawk Tiki Bar past the left field foul pole. The massive, open bar sells food and alcohol, most notably (and photogenic) the Home Run Rum Punch staying true to the stand's name and Florida beachside location.
The Tiki bar and two-story team store for buying Braves merchandise are open year-round for baseball fans and pedestrian visitors to enjoy.
Atlanta Braves 2023 Spring Training Home Schedule
(opponents, dates, and game times subject to change)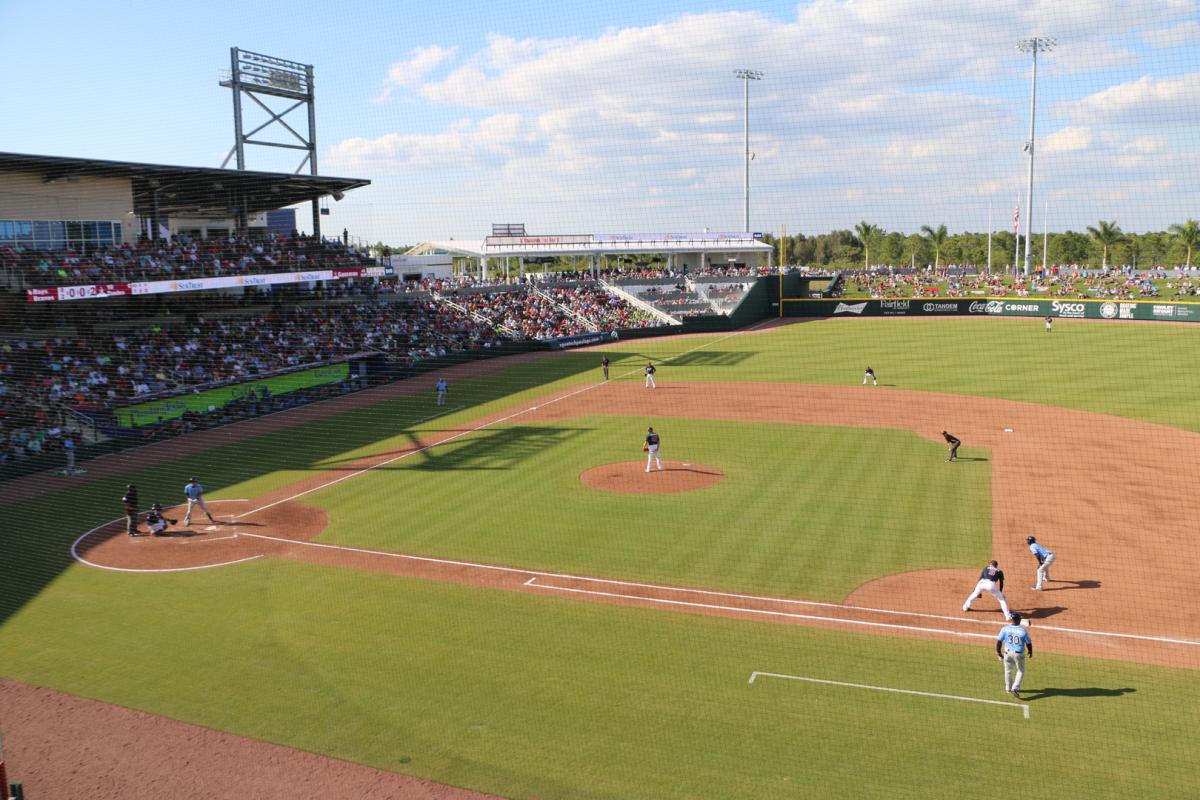 February 25 vs. Boston Red Sox
February 27 vs. Toronto Blue Jays
March 1 vs. Tampa Bay Rays
March 4 vs. Minnesota Twins
March 5 vs. New York Yankees
March 7 vs. Boston Red Sox
March 8 vs. TBD
March 11 vs. Detroit Tigers
March 13 vs. Baltimore Orioles
March 15 vs. Houston Astros
March 18 vs. Philadelphia Phillies
March 20 vs. Tampa Bay Rays
March 23 vs. New York Mets
March 25 vs. Minnesota Twins
March 26 vs. Pittsburgh Pirates
March 27 vs. Boston Red Sox