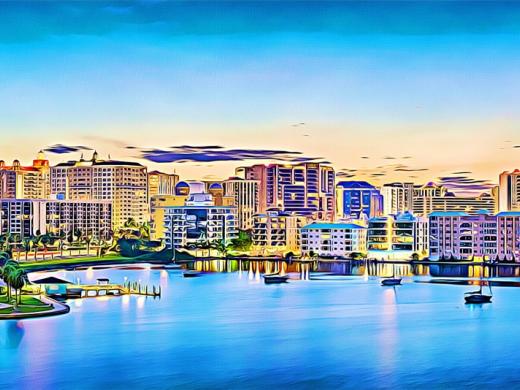 Downtown Sarasota Alliance
2075 Main St, Sarasota, FL 34237
[email protected]
The DSA is the unified voice and guiding force for a vital downtown making Sarasota the greatest place in America to live, play, and do business.
Shop, Dine, Enjoy and Explore ALL Downtown Sarasota has to offer.  FREE live music First Fridays of the month from 5-9pm.  Stop into various locations for a welcome drink, small bites, browse the store that always catches your attention or enjoy the window shopping! Whatever it is you love...Downtown Sarasota has! Specialty shops galore, a Foodies Paradise, beautiful Art Galleries, and so much more!  Downtown Sarasota is a "Mosaic of Interesting Districts" with unique finds right at your fingertips.  Shop. Dine and Enjoy Local
First Friday Music is proudly presented by the Downtown Sarasota Alliance and the City of Sarasota.  For more information please visit the Downtown Sarasota's Facebook page @downtownsarasota.  First Fridays in Downtown Sarasota, See you there!