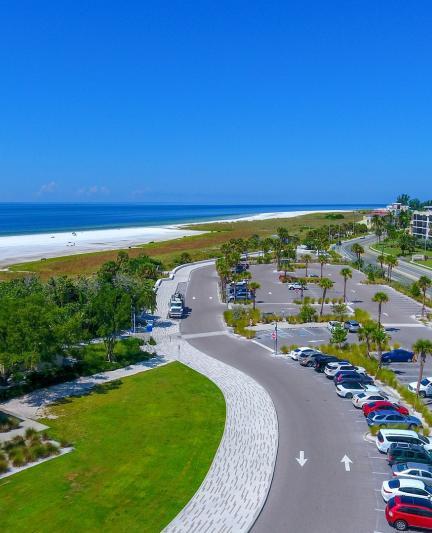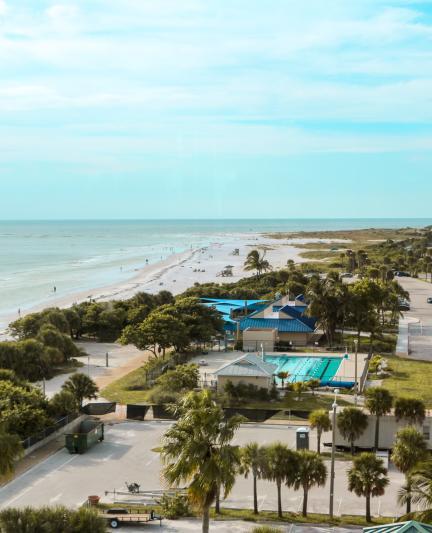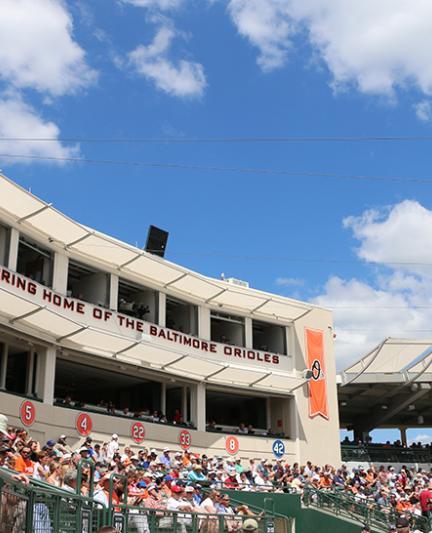 Beach Parking & Local Tips
Know where to park your car for the day public beach parking lots and access points at Sarasota County's most sought-after beach parks and keys
It may not be the most fun subject to talk about, but advantageous to know your options for parking in a vacation destination with limited beach access parking. Should you be road tripping into town for a long weekend, or flying in and renting a car, finding parking at the beach at peak times of the day (and maybe even during peak season), can prove challenging. Here are some local tips for parking at Sarasota County's public beaches to ensure you can get the most out of your day in the sun!
Free Public Beach Parking Lots
At the major public beaches, you'll find pavilions with public restrooms, outdoor shower stations to wash off, lifeguard stands and flagged beach conditions, and some, a concession stand for food and refreshments. Siesta Beach Public Pavillion, Lido Key Public Beach & Pavilion, and Venice Public Beach.
These beach parks all accommodate free public parking lots with no restricted time, but bear in mind, they fill up fast during peak times and peak season (January-April). So plan to get there as early as possible and beat the crowds to guarantee a convenient spot to lug your beachgoing essentials and have an easy access point/walking path a short distance from your car!
Don't be discouraged if you don't end up finding an open spot at one of these main-going public beaches—there are a number of neighboring beaches that are just as fabulous and a little less traveled on the keys. If in Siesta, try Turtle Beach and Crescent Beach (just a bit further south of the main lifeguarded sections and pavilion), where free parking lots, bathrooms and wash-off stations are also available. If in Lido, try out Ted Sperling Park (just a bit further south of the main lifeguarded sections and pavilion), where free parking lots, bathrooms and wash-off stations are also available. If Venice and Caspersen beaches are too packed for your liking and parking is hard to come by, backtrack just a little further north to Nokomis Beach, where the same amenities are available on a bit smaller scale and just a bit more hidden from the masses, or, drive further south down the coast to Manasota Key in Englewood, where the beaches are much less crowded and parking shouldn't be a problem at their beach access lots.
Metered Parking
On the main roads around the main beaches, you'll also find metered parking. For designated spots with a green-and-white ParkMobile sign, you can either walk to one of the close-by metered parking payment stations to set an allocated time for your space, or, download the ParkMobile Metered Parking Payment App and manage your time from your smartphone—including easily adding more time in case you realize you're running later than you expected back to your car. Once you've set up an account, you can easily find your nearby zone number on a map of your standing location, set and activate your time. There is a small convenience fee added for each mobile app transaction. You can use the app to notify you when the parking time expires, and it allows you to add time from wherever you are. Depending on your location, parking rates by the minute, hour, and day range. The app accepts all major credit/debit card providers, PayPal, ApplePay and from a ParkMobile Wallet. However, some parking locations may not accept every payment type—check signage at the location where you park for your payment options.
Click here to download the ParkMobile app, set up an account with your license plate, add payment methods, start a parking session and seek further assistance.
Two Hour Free Street Parking / Off Street Surface Parking Lots
On certain streets, you may be able to find a number of complimentary two-hour parking spots close by a beach access. Parking rates proceeding the two-hour mark (effective October 2021), are $3.00 for hours 2-3, then, $1.00 for each hour thereafter or part thereof up to $23.00 daily. For these, comply with the posted signs and city ordinances, including no back-in parking unless posted to avoid coming back from the beach to find a ticket. Day and time parking restrictions (where signs indicate) remain Monday - Saturday, 9am - 8pm, with city holidays excluded.
Additional information about all available parking options can be found on the City of Sarasota Parking Management's website. You may also contact its administrative office via phone at 941-954-7057 or by email at [email protected].