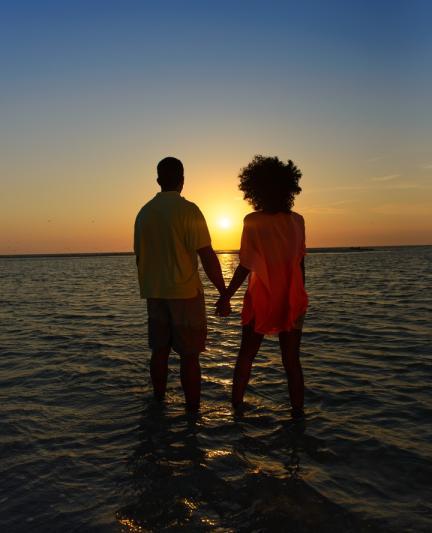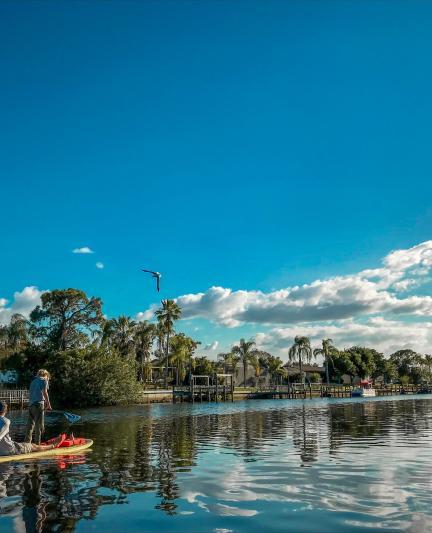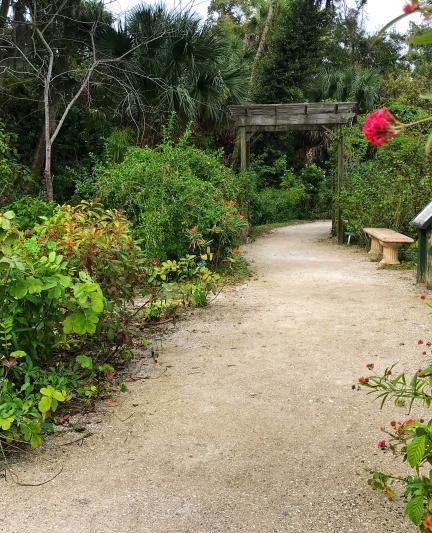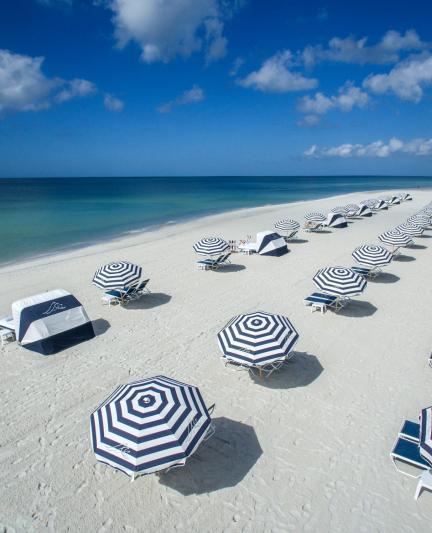 Love Is In The Air—And Water
For those looking for a bit of romance and fun this Valentine's Day, Sarasota's got experiences to make you melt, on and offshore
Cupid's sporting a pair of sunnies and sandals this Valentine's Day in Sarasota—the ideal holiday destination for couples looking for a romantic weekend by the water. Up and down the 40 miles of coastline and 6 barrier islands, Sarasota County offers a bounty of attractions to embark on with your main attraction. On or offshore, grab your finest swimsuit and sweetheart and get ready to dive into a romantic getaway of aqua-bound adventures.
Share a Sultry Sunset
You don't have to travel to the west coast of the states to capture a sunset over the water. The Gulf Coast is not only spoiled with a seaboard of crystal-clear water, but we can bet on a spectacular sunset sky over the horizon just about every evening. Leave the shoes in the car or back at the hotel, hand in hand with your honey, to a free show that awaits you on baby-soft, white sand. Nokomis Beach, Venice Jetties, Siesta Key and Lido Key are great public beaches to start. If you're looking for something a little less crowded for some intimate hand-holding, find more secluded spots to catch sunset here. It's up to you to bring the blankets and wine. Or, if you want someone else to coordinate and set it all up for you (luxury-style), check out local pop-up picnic company, Sarasota Alfresco.
Take a Fishing Charter
Nothing says an intimate adventure like a deep-sea fishing trip. Pack a cooler, grab a hat and sunscreen and depart from the marina in the early hours of the morning for a fun day out at sea. With the captain's help, you and your first mate will reel in your bounty of fresh Gulf Coast catches. And the best part, whatever you end up catching from below is yours to take back, filet and cook up for a candlelit dinner after a long day of angler adventuring. Head to CB's Saltwater Outfitters, Siesta Key's largest on the water bait and tackle shop, at the Stickney Point Bridge, for boat rentals, fishing charters, parasailing and jet ski rentals. Miles of Intercostal waterways, fresh fish and sandbar hangouts await.
Rent Paddleboards or Kayaks
Florida is renowned for its lush mangrove forests and scenic waterways. As serene as the Gulf of Mexico is, it's just as sought after for those looking for a fun idea for a date on the water. With dozens of launch points to choose from, and just as many watersport rentals to check out, you and your Valentine can share a memorable paddling experience chasing native wildlife, above and below the water, while taking in the tropical views that Sarasota, Nokomis and Venice have to offer. To launch from the South Lido Nature Park and explore the Instagram-worthy mangrove tunnels, Almost Heaven Kayak Adventures is located just one mile from St. Armand's Circle and has a colorful fleet of kayaks to rent from and get paddling. For paddleboarding, Dolphin Paddlesports boasts a wide selection of SUP rentals, swim gear, snorkeling and accessories.
Take a Scenic Stroll
Embrace️ old-world romance with a stroll around the historic Ca d'Zan on Sarasota Bay. Modeled on the Venetian palazzos of Venice, Italy, the magnificent Ringling Museum was said to be John Ringling's love letter to his beloved wife Mable. Indisputably one of the best spots for photo ops and perfectly landscaped picnic settings reside on this 66-acre awe-inspiring estate on the water. Meanwhile, Marie Selby Botanical Gardens provides 45 acres of bayfront sanctuaries, lush foliage, air plants of the world, native nature and canop treetops shading paved pathways around its downtown campus. Further south, see a slice of "old" Florida at Osprey's Historic Spanish Point. Listed on the National Register of Historic Places, the outdoor/indoor museum includes a walking tour overlooking another perspective of the shimmering Sarasota Bay.
Stay in a Luxury Waterfront Resort
One of the most intimate and best places to stay as a couple in Sarasota, due to its handful of luxury beachfront resorts, is Longboat Key. Quiet accommodations, luxury decor and hospitable amenities await for duos (or singles!) looking to get away. For a four-diamond beachfront experience, The Resort at Longboat Key offers 226 luxury suite accommodations, five restaurants, a golf course, tennis courts, a fitness center and a 291 deep-water slip marina. From outdoor pools, hot tubs and cabana lounges to wellness spas, waterfront dining and private beach areas, go ahead and just book your stay now; ask for late check-out later.
Go Aboard a Sunset Dinner Cruise
Check out tour operators for a romantic dinner cruise to take you out to sea for Gulf breezes and dolphin watching while enjoying a glass of bubbly as the sun goes down. Whatever troubles that may have happened onshore, they don't come along with you once you're dockside and lifting anchors for a relaxing cruise off Sarasota's shores. Head to Downtown's Bayfront and escape abroad the gorgeous Marina Jack II vessel, docked behind the renowned Marina Jack restaurant. Marina Jack's sunset dinner cruise lasts around 2 hours through the Intercoastal waters and the Gulf of Mexico—including delicious dining, world-class service and outstanding views (with every seat a window seat). Choose from a menu featuring Sicilian Chicken, a Catch of the Day, Captain Jack's Prime Rib or Grilled Salmon dinner buffet.