Embrace the Life of Luxury in Sarasota
From spas to yachts, and resort wear to hors d'ourves, Sarasota offers an abundance of upscale accommodations, shops and things to do
If there ever is a time to indulge and truly embrace the luxury lifestyle, it's on vacation and during a holiday. Put them together and there's no excuse not to go all out. Perhaps it's for a special day, a special gift, a special someone, or just because, Sarasota's got you covered. Go ahead, you're on vacation and you deserve it.
Where to Rest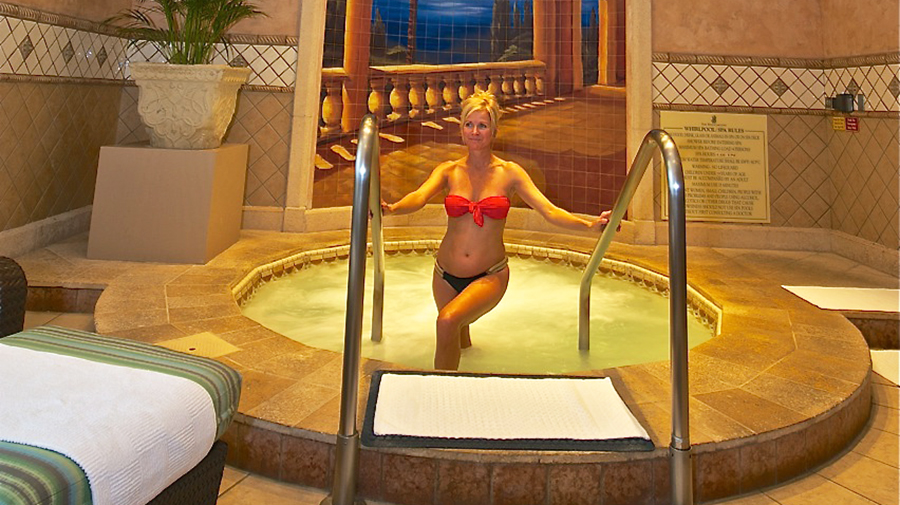 The Ritz-Carlton Sarasota, with its stunning views of both Downtown Sarasota and Sarasota Bay, offers every amenity imaginable. Spend a day at their golf course or beach resort for a tropical taste of luxury. Between the indulgent bedding, the spa, and Jack Dusty restaurant, I cannot imagine any reason to leave.
The Resort at Longboat Key Club is an all inclusive experience on a beautiful Gulf Coast barrier island which was recently renovated. Spa features include massages, skin care, body treatments, salon and day packages. Enjoy two golf courses on-site as well as its USTA award-winning tennis facility.
Featuring a spa, rooftop pool and bar, delicious dining and much more, the Westin Sarasota is a retreat in the heart of the city with a focus on wellness. Enjoy sculpting body rituals, skin care treatments, restorative massages and indulgent nail services.
For a Bit More Pampering
Mandala Med-Spa & Yoga Shala will ease any stress and tension and melt you to a state of total relaxation. The med-spa is an Indonesian-infused holistic and medical day spa, blending ancient healing with cutting-edge modern medical science. Services include massages, skin-care treatments, indonesian body treatments, organic body wraps and yoga sessions.
If you decide you need to reinvent your look or get a quick trim, BT on the Blvd is a luxury boutique offering hair care services in the Rosemary District of Downtown Sarasota. Trained in the finest hair cutting techniques, the hair architects of BT offer a modern experience led by Brandon Turner.
Grab some champagne and caviar to enjoy on a picnic or yacht, Morton's Gourmet Market in the Hillview neighborhood is the ultimate picnic basket packing locale. Within the giant orange market, shoppers will discover local fruit, fresh bread, artisan cheese, wine, flowers, and baked goods for a feast of any caliber.
Where to Shop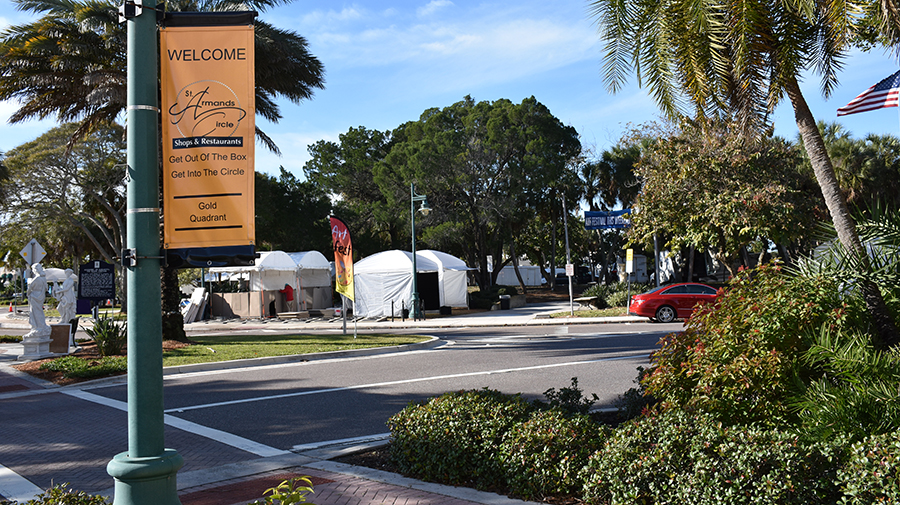 Take a stroll around St. Armands Circle and hit up any – or all – of the shops along its perimeter. From gowns to jeans, fashion stores in this district are the some of the go-to favorites for Sarasota socialites. When in Rome, right? And below the restaurant of the same name is my personal favorite shop, Shore. Full of merchandise for men, women, and kids, Shore offers the perfect mix of casual yet quality goods. There are also many jewelers and art galleries filled with local treasures.
For a shopping spree, Sarasota's University Town Center offers many high-end retailers under one glass roof. From Saks and Louis Vuitton to Lily and Kendra Scott, the options are plentiful. If all that shopping stirs up an appetite, grab a glass of wine and dry-aged steak at The Capital Grille or check out Sophies at Saks Fifth Avenue.
Be sure to stroll the uber-cool Burns Court neighborhood. If a vacation photo shoot is on the agenda, this is the place to buy the ultimate picture-perfect attire. The street surrounding abounds with local shops, restaurants, and galleries. You should also make time to walk Palm Ave. also known as "Gallery Row" by locals.
Coast Around
Enjoy the pinnacle of seatravel with a private tour on board the Marina Jack II. The 96' long vessel, docked at the marina in Downtown Sarasota, provides an aquatic ride smooth as silk with a first-class crew to assist on the voyage.
If you'd rather, you can rent a boat from Cannon's Marina or book a sailing charter with Key Sailing. As a coastal community, the opportunities to venture out on the water - whether the Gulf or the Bay - are boundless. See more local recommendations.
Things to Do
Once the hair is styled, the gown selected, and the knots kneaded there really is no other choice than to head to the opera. Sarasota Opera, located in downtown Sarasota, is a rather intimate venue, seating 1,200 guests, each with a fantastic view. Plenty of dining options for before and/or after the show are within walking distance.
Few things embody grace and style as much as the Sarasota Ballet. Swoon at their pirouettes, gasp at the leaps, and applaud at the ease with which they appear to do it all.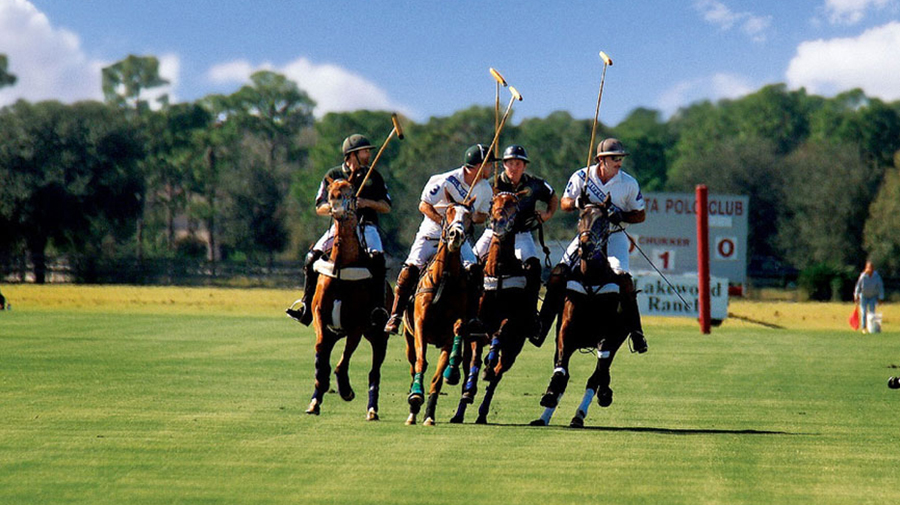 The Game of Kings, as Sarasota Polo Club at Lakewood Ranch calls its sport, deems most popular amongst aristocrats and Prince William. And now you. Fulfill a childhood dream and learn to play with masterful players. Or grab a big hat and spectate as the stunning creatures and their riders play chukker after chukker.
Sarasota boasts dozens of public golf courses, so there is no shortage of ranges to try for that perfect round. Of them, University Park Country Club in Lakewood Ranch is considered the elite. Detail by detail, the 27-hole course maintains perfection.
If you enjoy being outdoors and off the beaten path, consider trail riding with Epic Equine Experiences in east Sarasota. For those who need it, EEE offers equine concierge services and riding lessons and a Polo Academy.