Cool Weather Outings in Sarasota County
Cool weather months in Sarasota bring out some of the best in local and regional produce offerings, shark tooth hunting and sunsets galore
Brace yourself: Winter is coming.
When the breezes are brisk and water temps in the Gulf of Mexico take a dip, it's clear that Florida's frigid season, when temperatures sometimes drop as low as 50 degrees Fahrenheit, has arrived. It is our duty to warn you: those bracing temps may stick around for a month, or even two, as winter holds its not-so-icy grip on sunny Sarasota.
But when there's no snow to shovel or ice to scrape, whatever will you do with all that cool weather free time?
Read on to learn more about the best "cool weather outings" in and around Sarasota County.
See What's in Season at Local Farmer's Markets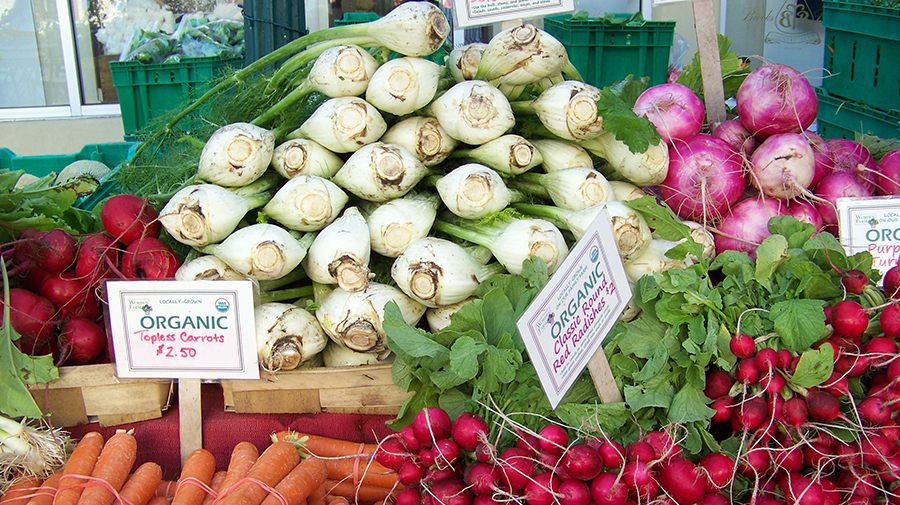 While freezing temperatures slow the growing season and in some cases even shut down outdoor farmers' markets in many parts of the United States during the wintertime, the cool weather months in Sarasota actually bring out some of the best in local and regional produce offerings.
In Florida, wintertime means fresh, ripe citrus season — keep an eye out for Honeybell oranges, a cool weather favorite only available during the chilly months. It's also the time of year to scour the farmer's markets for ripe avocados, eggplant, bell peppers, cabbage, broccoli, cauliflower, lettuce, kale, snap beans, and year-round favorites like funky fungi from Gulf Coast Mushrooms.
Brisk Saturday mornings are the best time to throw on a jacket and take a stroll through the downtown Sarasota Farmer's Market, a community staple of more than 30 years in town. During the winter months, the Downtown Farmer's Market runs from 7:00 a.m. to 1:00 p.m.
The Central Sarasota Farmer's Market also takes place on Saturdays from 8:00 a.m until 1:00 p.m. at 4454 South Beneva Boulevard.
The Siesta Key Farmer's Market takes place every Sunday from 8:00 a.m. until 1:00 p.m. at the heart of Siesta Key Village, featuring produce from the Yum Yum Tree.
Every Wednesday from 9:00 a.m. to 2:00 p.m., the Phillippi Farmhouse Market vends fresh local produce from its stands at the Phillippi Estate Park on South Tamiami Trail.
In south Sarasota County, the Venice Farmer's Market runs during the months of January through April from 8:00 a.m. until 1:00 p.m. every Saturday morning in historic downtown Venice.
The North Port Farmer's Market, one of the latest markets to hit the local scene in 2015, is open every Friday between October and April from 9:00 a.m. until 2:00 p.m.
In the southernmost reaches of the county, the Englewood Farmer's Market runs from 9:00 a.m. until 2:00 p.m. on Thursdays at the 300 block of West Dearborn Street.
Go Shark Teeth Hunting on Venice Beach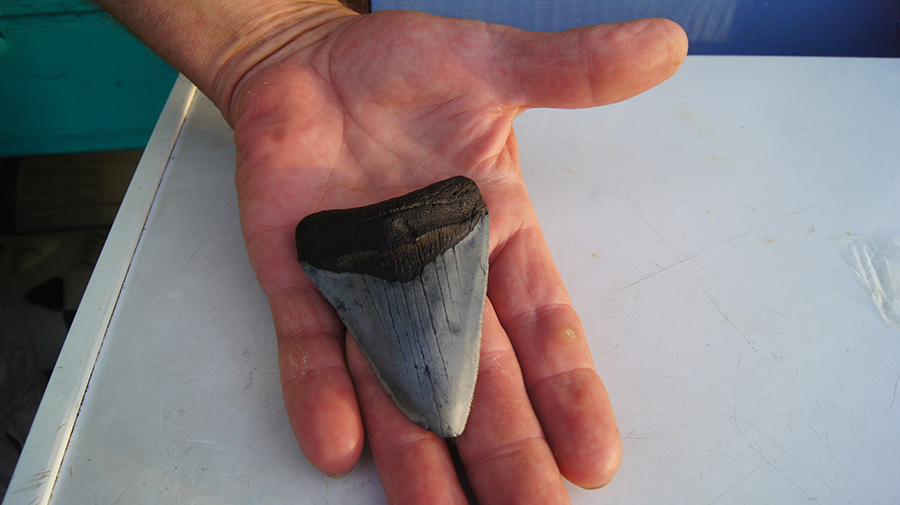 Although it's not unusual to spot at least one brave soul willing to take a swim in Gulf waters during the chilliest months, most of us prefer to stay on the shore during the wintertime — even in sunny Florida.
There's plenty of fun to be had on the beach without taking a dip in the frigid water — including making "sandmen" instead of snowmen and sand angels in lieu of snow angels in the powdery quartz beach sand, and seagull-watching while sipping on warm cocoa.
The most rewarding way to spend a chilly day by the water is by going on a treasure hunt in "The Shark's Tooth Capital of the World." The Venice coastal area sits atop a fossil layer that runs between 20 and 35 feet deep, providing an unusual abundance of prehistoric shark treasures to be found along south County beaches.
In Sarasota County, visiting Venice beaches to hunt for fossilized sharks' teeth is a time-honored pastime. Local experts say that Casey Key, Manasota Key, and the Venice Fishing Pier at Brohard Park (home of the pup-friendly Paw Beach) are among the top-notch spots to scour for sharks' teeth. Pros even use the "Venice snow shovel" — a screened basked fitted on a handle — to sift for prized teeth… So don't be shy; get to sifting.
Experience Breathtaking Sunsets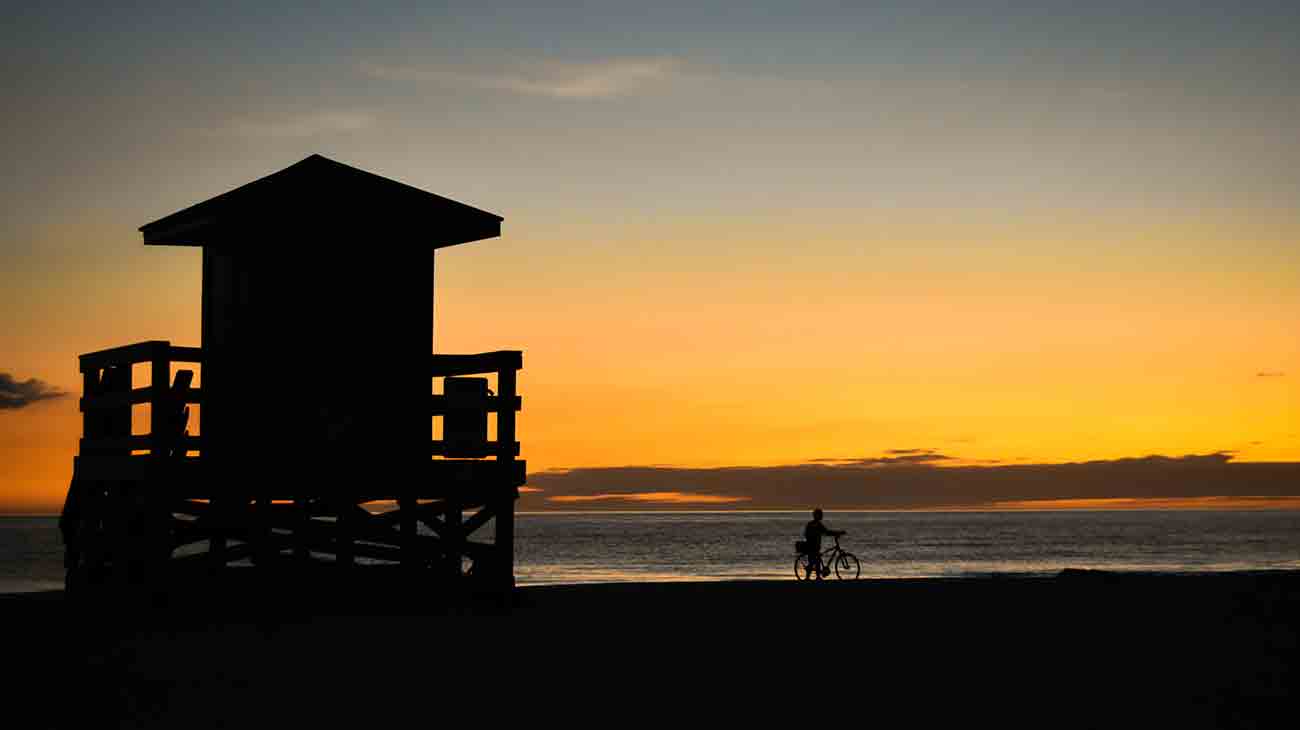 Be sure to bundle up for this late afternoon beach trip: when the sun sinks beneath the horizon, nighttime Gulf breezes come with a cutting chill — but a warm sweater and a blanket makes beach trips to catch the sunset some of the most spectacular during the winter months.
Florida's famously vivid sunsets are at their peak "Wow!" factor during the autumn and winter, thanks to meteorology and the science of light. The lower humidity Florida experiences in its cooler months often results in more vibrant colors in sunrises and sunsets because water content in the atmosphere (high humidity) mutes the colorful wavelengths of light passing through the atmosphere. Skies that are clear of water particles (low humidity) allow for more vivid colors to reach the eye.
Just remember to grab an extra pair of socks and something cozy for your evening trip to the beach, and keep the fiery colors in the sky: open fires are not permitted on Sarasota County beaches.
Experience the Best of Florida Bird Watching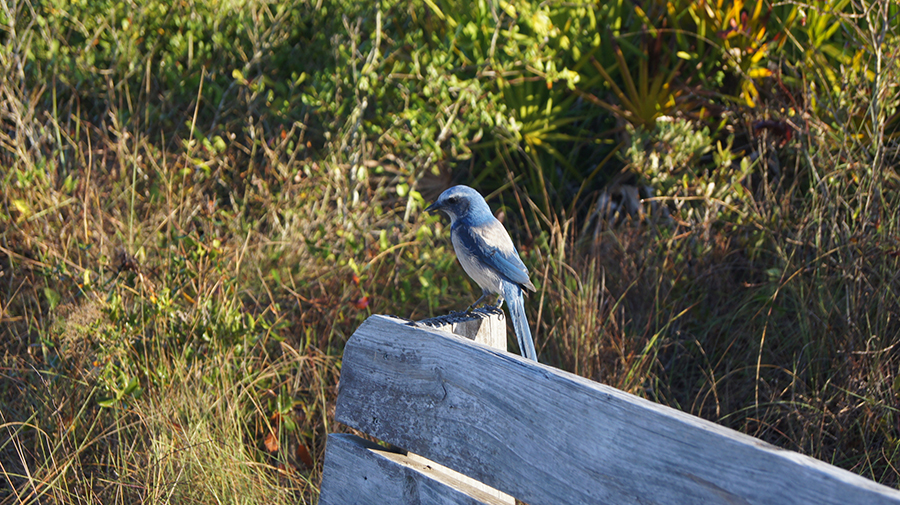 Every year at wintertime, visitors from the frigid north flock to Florida to flee the freezing temps back home — several hundred species of them, at that — so grab a pair of binoculars and a field guide, because it's birding season in Sarasota.
Sarasota County is among the best places in the state of Florida to birdwatch; particularly during the winter months when migratory flocks descend upon the subtropical climes to warm their feathers. Migrations take place in the fall from August through November and in the spring from February through May, with several birds of a feather setting up to roost in sunny Sarasota through the coldest months.
It's a well known adage that the early bird gets the worm — so be sure to get a start with the sunrise when you visit the best birdwatching spots in Sarasota County.
Take a hike to the top of the Celery Fields for some of the best birding in the state. This elevated, 360+ acre former flood-control project site features deep lakes with a habitat that attracts hundreds of species of birds. The Sarasota Audubon Society recommends keeping an eye out for sparrows, as well as Marsh and Sedge wrens and species of rails including Sora and Virginia during the winter. Other birds at Celery Fields year-round include bald eagles, ruby-throated hummingbirds, and peregrine falcons.
Oscar Scherer State Park is the home of the rare Florida scrub jay, as well as over 200 other species of birds, making it one of the prime spots on Florida's Gulf coast for rare birdwatching. Just getting started with your birding hobby, or looking to make new friends in the birdwatching community? Join weekly bird walks with the Sarasota Audubon Society on Thursdays at 8:30 a.m. during the months of October through April.
Nesting takes place at the Venice Rookery from February through April, resulting in a showy display of fanciful feathers — particularly among water and wading birds. The rookery features a vegetated island in the middle of a small lake, where snowy egrets and great blue herons, black-crowned night herons, and anhinga strut their stuff in their native habitat. The Venice Rookery is a preferred spot for photographers seeking wading birds, as it allows for spectacular close-up shots.
Ride the Legacy Trail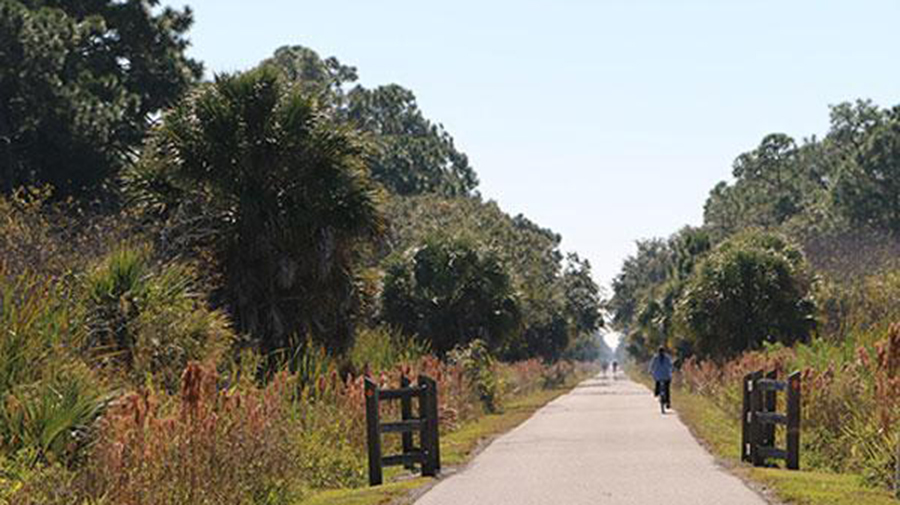 Sarasota's Legacy Trail is a system that connects communities in south Sarasota County and stretches into Charlotte County, made to give bicyclists and pedestrians a space to get away from the motorways. The trail offers several access points with free parking, and features historical and nature stops along its 10-mile stretch.
With existing trailheads at Culverhouse Nature Park in Sarasota, Osprey Junction Trailhead in Osprey, Laurel Park in Laurel, Nokomis Community Park and Oscar Scherer State Park in Nokomis, and Patriots Park and the Historic Venice Train Depot in Venice, the Legacy Trail currently offers an abundance of sights to see.
The cooler months in Sarasota are the best time to take advantage of the Legacy Trail during the daytime. Bring your own bike, or stop by any of these bike rental spots in Sarasota to borrow a set of wheels.
Volunteers with the Friends of the Legacy Park believe that mobility issues should not prevent anyone from enjoying the Legacy Trail. Beginning in January, volunteers from Friends of the Legacy Trail will offer a free surrey ride program through April. These 45-minute rides seat up to four passengers, and will be available between the hours of 9:00 a.m. and 12:00 p.m. on Wednesdays and Thursdays from January 11 through April 20.
Take a Treetop Adventure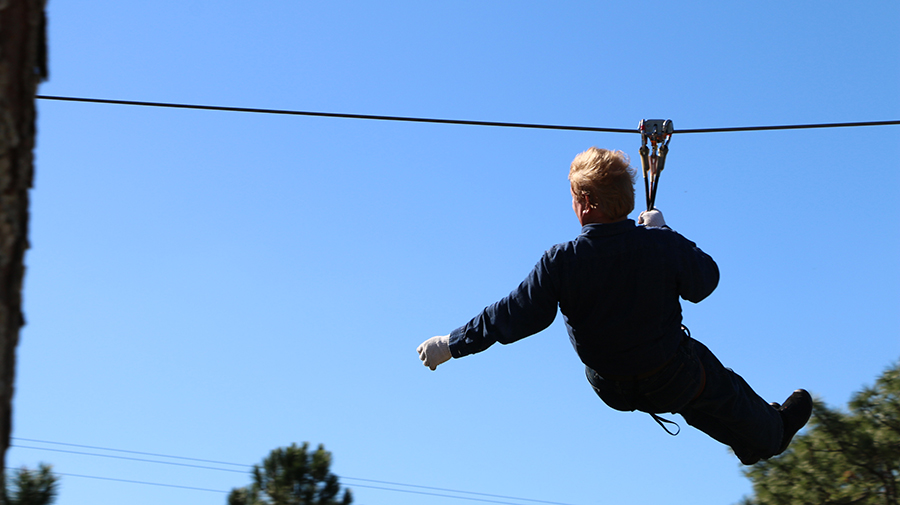 Traipse through the treetops like Tarzan at the Tree-Umph Adventure Course, less than a half hour outside of Sarasota in the secluded wilderness of east Bradenton. This family-friendly obstacle course offers five levels of challenge for all ages (7+) and fitness levels that includes Tarzan ropes, wobbly bridges, ziplines, hanging nets, swinging logs, and more — all set high up in the branches of natural pine and oak trees in the park.
The best way to beat the heat (and the is bugs!) is by visiting Tree-Umph during the winter months, when the more tame humidity levels and cooler weather make for a brisk treetop adventure. Early risers get a "rise and climb" special for booking early morning dates on weekends from November 1 through May 30.
The Tree-Umph obstacle course takes about four hours the complete — so plan for an energetic day of adventure that provides breathtaking "bird's-eye" views of the natural wilderness of southwest Florida on a self-guided aerial tour.
And be prepared to fly on your visit: Tree-Umph's courses culminate in a adrenaline-pumping 650-foot zipline ride that starts 60 feet in the air!
Cozy Up with a Warm Cup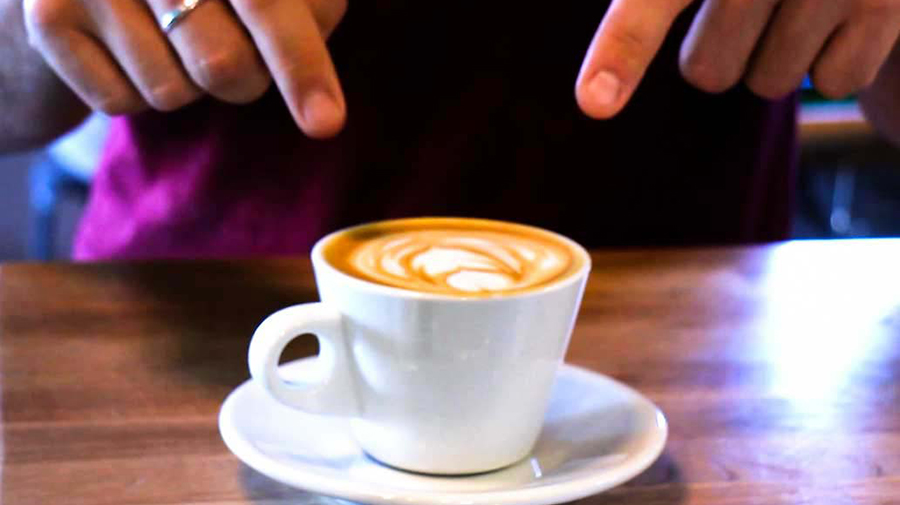 When the sun sets on wintery-crisp Florida days, nighttime temps can dip into the downright chilly. Warm up with a warm cuppa at one of Sarasota's local coffee or tea shops to keep warm on the nippiest nights on the Gulf Coast.
The Tea House, located in downtown Sarasota's Historical Gillespie Village, offers the cozy charm of a 1920s bungalow combined with the convenience of free Wi-Fi and several dozen flavors of loose leaf tea. Enjoy light bites with your hot beverage at the Tea House, and if you're there in the daytime, swing by the neighboring Cookie Cottage for a fresh-baked pick-me-up on wintry days, visit the Artful Giraffe art and gift gallery, or discover the rock or crystal that will warm your soul at the Crystal Cave.
Buddy Brew, Kahwa Coffee, and Pastry Art are three popular spots in downtown Sarasota where folks can cozy up for a warm cup or a cold brew with their Wi-Fi, and enjoy indoor or outdoor seating — whatever Florida weather beckons. Also downtown, at C'est la Vie, a warm croissant pairs perfectly with a cafe au lait on a wintry day, and the Coffee Carrousel offers no-fuss breakfast and diner-style coffee at unbeatable prices.
Coffee connoisseurs should indulge in Perq Coffee Bar, located in Sarasota's Southside Village. Perq sources single origin coffees from around the world with socially and environmentally conscious standards, and uses precision brewing techniques to provide perfect pours. For the finests quality roasts to warm the coolest days, pop into Perq.
In south Sarasota County, Black Gold Coffee Roasters is known for its socially-conscious commitment to fair trade practices and the exceptional beans it carries. Stop in for a sample of the roasts on special, and purchase beans to roast at home from Black Gold Coffee's retail location on East Venice Avenue.
Still seeking the perfect spot for a warm cuppa on a cold day? Check out our Guide to Local Coffee and Tea in Sarasota.
Bundle Up and Enjoy Winter in Sarasota
What we lack in snow and slush, we make up for in sunshine and year-round greenery — so don't forget to have fun in the sun this chilly winter season.
Whether you choose to hunker down in a cozy coffee shop or hit the trails, the treetops, or the beach — we hope that you'll find a way to take advantage of the "frigid Florida winter."