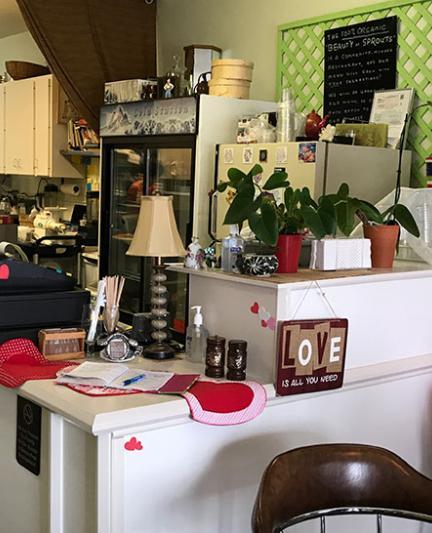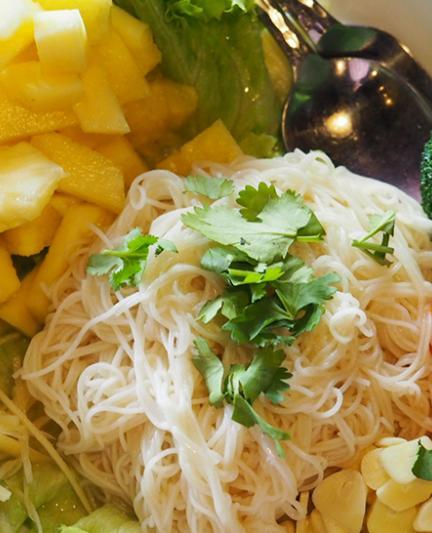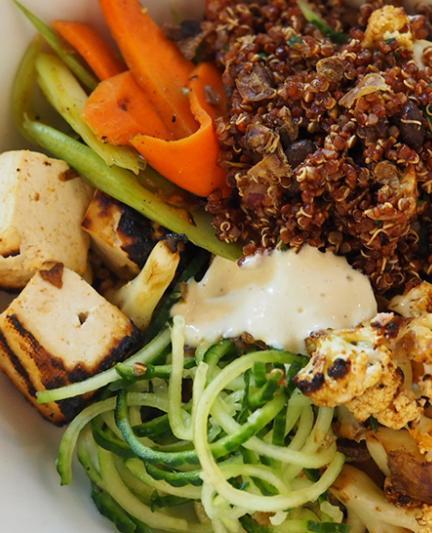 A Vegan Food Tour of Sarasota
Wherever you are in Sarasota County, you're bound to have excellent vegan food, from fully vegan cafes to restaurants with great meat- and dairy-free items.
Now more than ever, the vegan food scene is thriving nearly everywhere ¬– especially in Sarasota, which was recently named the best American city for vegans. Dozens of restaurants are either fully vegan – which, for the uninitiated, means they contain absolutely no animal products – or have plenty of vegan options on their menus. From elegant raw-food dishes to cruelty-free takes on comfort food classics, here is where to find vegan food wherever you are in the Sarasota area.
Downtown Sarasota
You could probably spend days exploring the vegan scene here. There are options for virtually any type of cuisine you crave, as well as a few fully-plant-based eateries.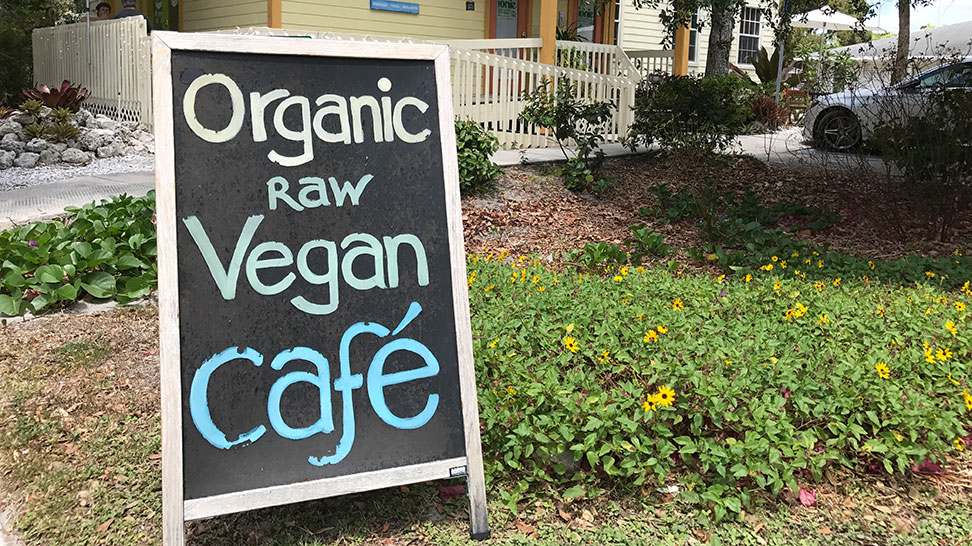 Fully vegan options in downtown Sarasota include Ionie Organic Raw Food (1241 Fruitville Rd.) for all-raw breakfast and lunch bites and smoothies.
Stylish Project Coffee (538 S. Pineapple Rd.) is an all-vegan café open for breakfast and lunch offering generously portioned breakfast burritos, savory waffles and more – all of it vegan – as well as beautiful coffee drinks.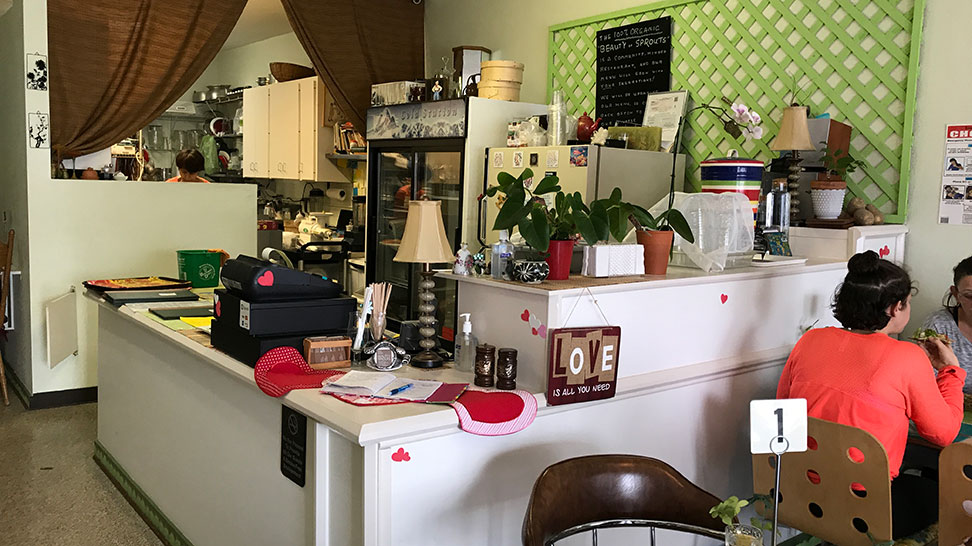 At Beauty of Sprouts (433 N. Orange Ave.), expect a huge all-vegan menu featuring mouthwatering lunch and dinner items as well as desserts.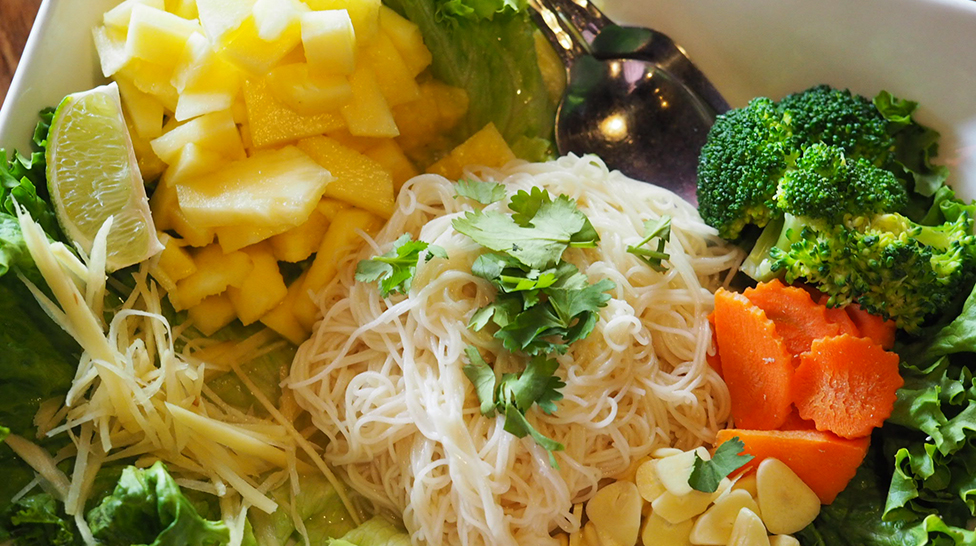 For wonderful Thai fusion, Drunken Poet Café (1572 Main St.) is a vegan-owned restaurant with an omnivorous menu. There are lots of vegan options here, and most non-vegan dishes can be made without animal products.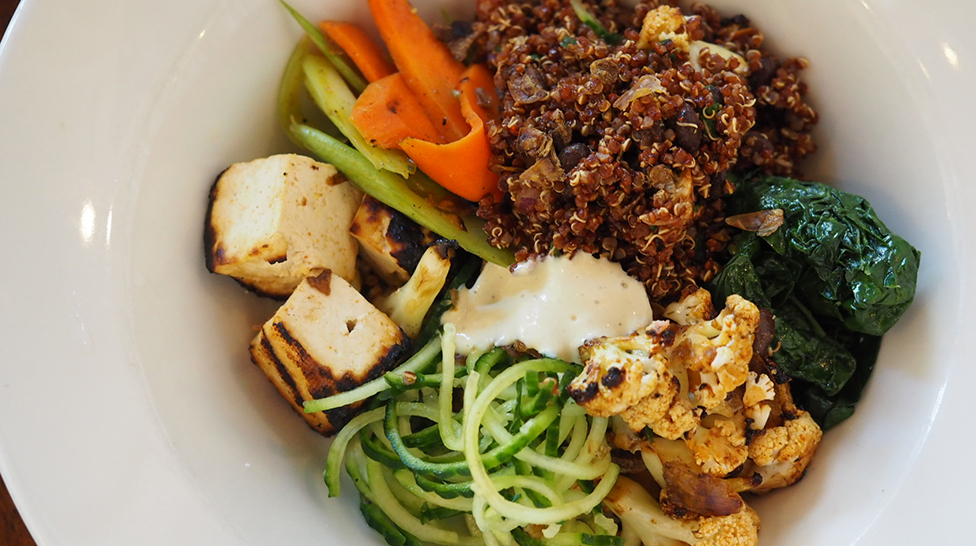 If it's date night, Lila (1576 Main St.) is an utterly elegant place with an ever-changing menu featuring inventive fare drawing from Mediterranean and Asian cuisine – including an entirely vegan sushi menu.
Another great date-night option, The Bodhi Tree Café (1938 Adams Lane) is an elegant spot with a vegan menu featuring simple but delicious Italian dishes made from the freshest ingredients.
Southside Village
Though a lesser-known area, this spot is home to one of the buzziest vegan restaurants around. There are also a couple of spots that have plenty of options on the menu.
One of the latest on the scene, Ka Papa (1830 S. Osprey Ave., Ste. 104) is an elegant spot primarily serving dinner and, occasionally, brunch. Expect beautiful, globally inspired dishes, from small plates like shiitake "escargots" to entrees like house-made pasta with walnut pesto – pair your choice with something from their carefully selected wine list. Top-notch dessert options include a cast-iron-baked cookie and their cake of the night. Naturally, this place has many admirers, so reservations are essential.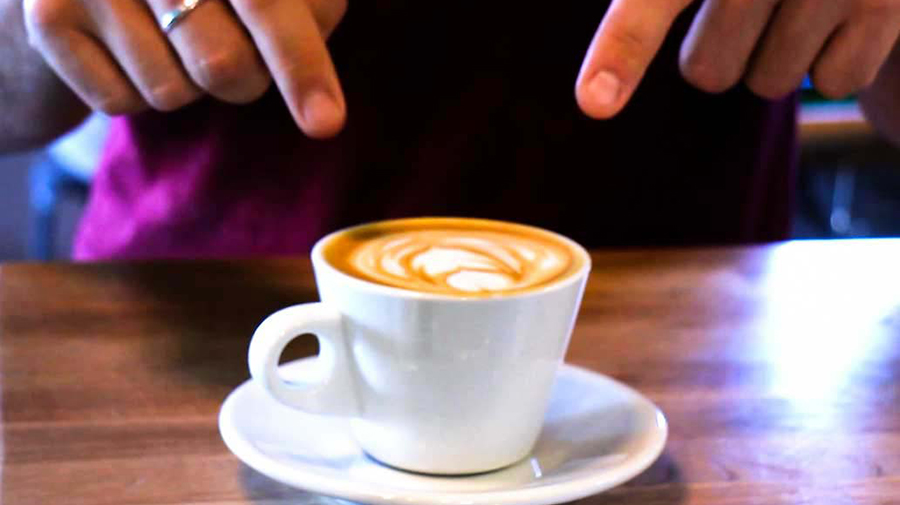 If you're looking for delicious coffee drinks and some vegan breakfast bites, check out Perq Coffee Bar (1821 Hillview St.) for a latte they'll happily make with oat or almond milk and some granola or avocado toast.
For pizza and other casual bites, Origin Craft Beer & Pizza Café's Southside Village outpost (1837 Hillview St.) has excellent options, from falafel to top your salad to vegan cheese you can sub for the mozz.
St. Armand's Circle
Some of Sarasota's signature restaurants lie along this shopping and dining hub, and there's no shortage of options for vegans.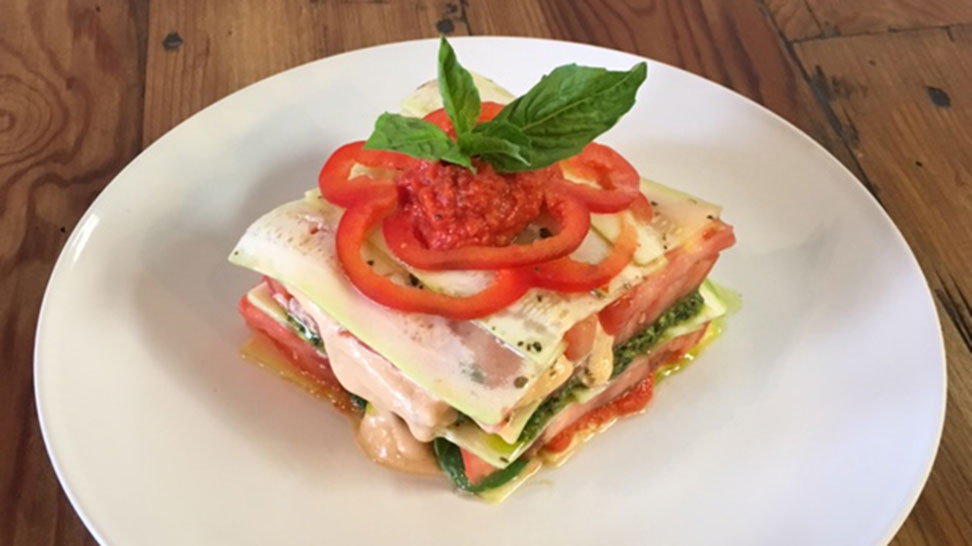 For casual brunch with an eclectic menu featuring everything from smoothies and raw-food entrees to wraps and craft beer, head to Green Zebra Café (476 John Ringling Blvd.).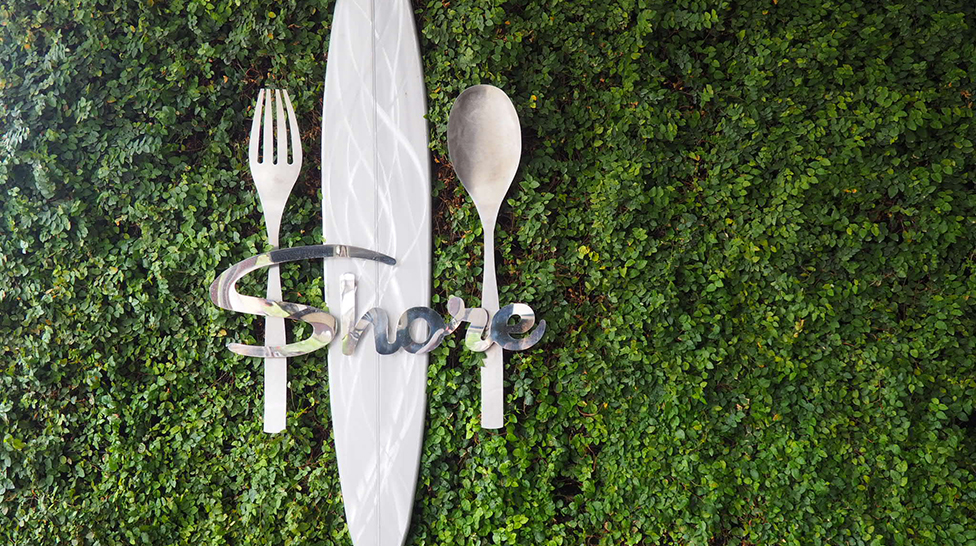 Stylishly outfitted Shore Diner's St. Armand's location has a seafood-forward menu, but there are plenty of vegan options, including the vegan kale Caesar salad and the forest mushroom and black bean burger.
Greek restaurant Blu Kouzina (25 N. Blvd of the Presidents) has lots of small-plate options on the menu, but encourages vegans and vegetarians to ask their server about additional items available that aren't on the regular menu.
Siesta Key/Osprey
From plant-based ice cream to delicious Indian curries, you'll find plenty of options on Siesta Key and across the bridge in Osprey.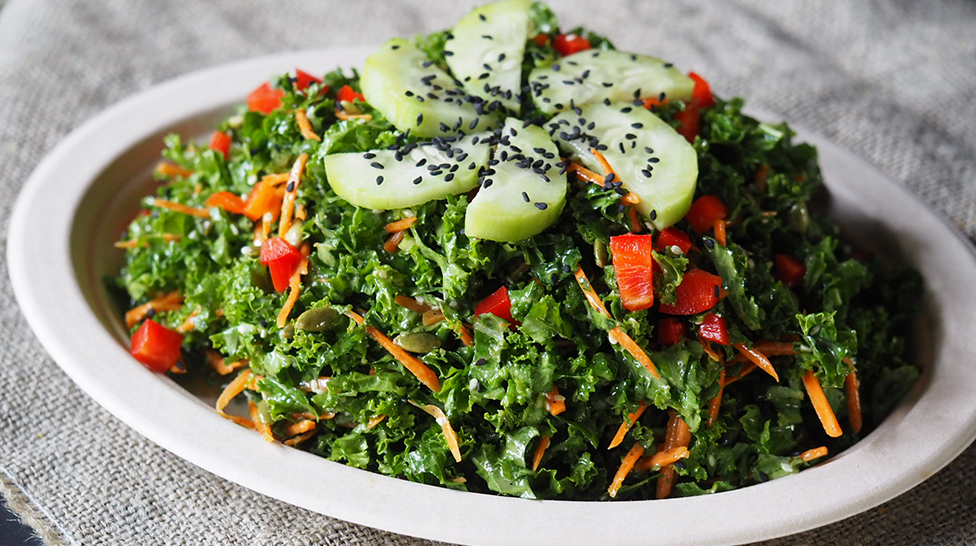 If you're on Siesta Key, grab a bite at Nutritious You Plant-Based Café (6583 Midnight Pass Rd.). Get the tempeh Reuben, the SRQ plant-based nachos or the "egg" salad wrap, made with chickpeas. You'll also find acai bowls, raw food dishes and smoothies. On the mainland, you can check out this restaurant's sister property, Palmer's Nutritious You, at Westfield Siesta Key (3501 S. Tamiami Trail).
Find amazing vegan tacos, sandwiches, bowls and more at Deck's Plate (2300 Bee Ridge Rd., Ste. 207), a takeout-only spot with gourmet-level food that regularly gets rave reviews from veg-heads.
For amazing Indian curry and other flavorful dishes, head to Rasoi Indian Kitchen (7119 S. Tamiami Trail), which has its own separate vegan menu.
Craving a hearty meal? Pizzeria Della Nona (8083 S. Tamiami Trail) offers tons of vegan protein options – like meatless meatballs – for pizza toppers, and they even have vegan cheese you can sub for dairy cheese. In addition to 'za, there's an entire vegan menu, including veganized meatball subs, a gyros and chicken sandwiches.
Another great pizza option is Palermo Pizza (7517 Tamiami Trail). You won't see vegan options on the menu, but the crust and sauce are vegan, and you can ask for vegan cheese and other plant-based toppings. Next door, satisfy your sweet tooth at Pete's Sweet Treats, where you'll find non-dairy ice cream and Italian ice on the menu.
Venice/Nokomis
Even among the seafood-heavy menus you'll find in these south-county towns, you'll find some excellent vegan options around Venice and Nokomis.
Enjoy vegan crab cakes, black bean burgers and more at Seed to Table Vegan Eatery (2357 S. Tamiami Trail). The menu is extensive here, and they do catering, meal prep, vegan candy and much more.
In downtown Venice, get some phenomenal vegan empanadas at Pilar's (225 Miami W. St. 3), an authentic Argentinian spot. Options include Beyond Meat, spinach and vegan cheese, lentil and potato, jam with vegan cream cheese and more.
Island Organics (231 W. Miami Ave.) serves up lunch items and smoothies. While it's not entirely vegan, here, you'll find options for wraps, salads and bowls.
Though mostly omnivorous, Made in Italy (117 W. Venice Ave.) has tons of vegan options – including vegan cheese for their legendary wood-fired pizza and a handful of veganized Italian favorites like meatballs.
With locally sourced ingredients Café Evergreen (801 Tamiami Tr. S., Nokomis) has plenty of menu items marked with the telltale "V." Try the vegan quinoa cake Napoleon or the kelp noodle stir-fry topped with blackened tofu.
For a sweet, cool treat sans-dairy, head to Venice Avenue Creamery or Ciao Gelato.