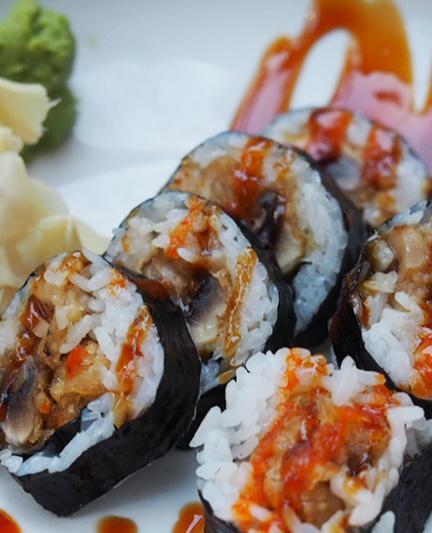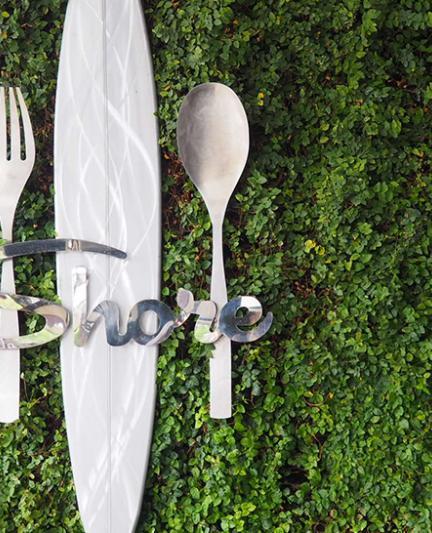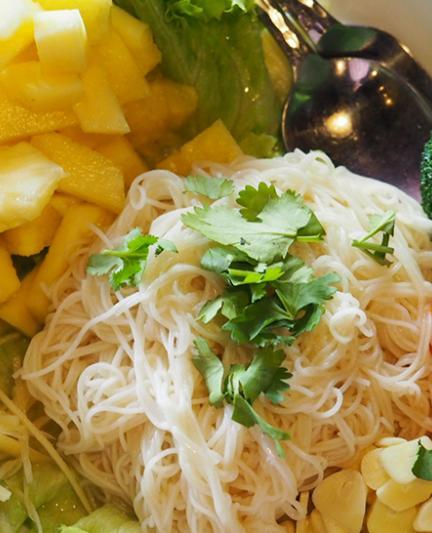 See Why Sarasota was named Best City for Vegans in America
Special diet? Make your next trip stress free by choosing one of these local restaurants serving up delicious and creative animal-free meals
The vegan diet is popular for its health and environmental benefits, and Sarasota County is riding that wave of popularity with more than 40 vegan-friendly restaurants. Sarasota was even named the Best City for Vegans in America in 2019 by Rent.com! From fresh salads to sushi and other plant-based plates, it's safe to say that we have all your cravings covered. Check out these local eateries where anyone can enjoy a memorable meal.
Lila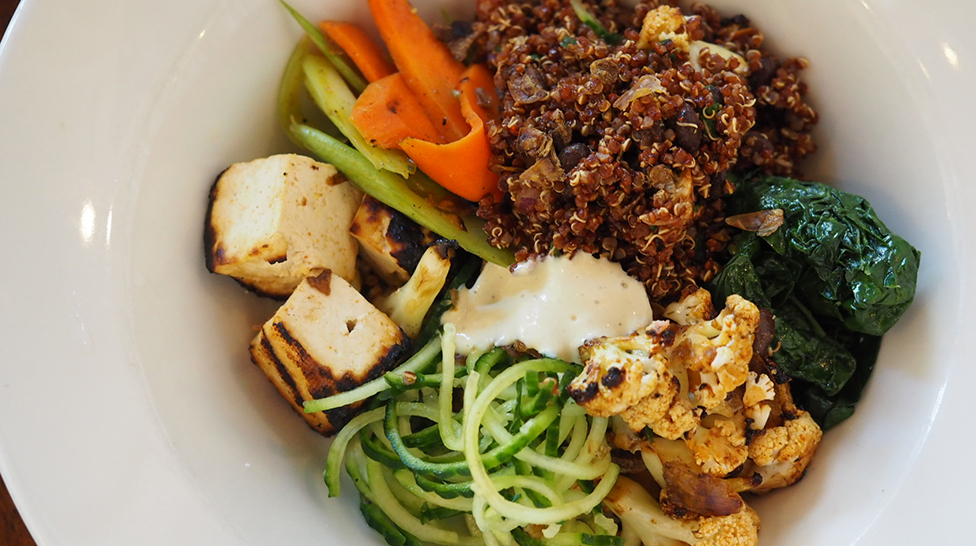 The mission at Lila is all about clean eating as most items on their menu are vegetable-centric and naturally vegan. While there are a few meat items featured, Lila takes the extra step to make sure that anything prepared with animal products is done so on a separate cooking surface than vegan options to eliminate the chance of contamination. Lila serves a brunch and lunch menu during the day, and a beautiful complex dinner menu each evening. The Mushroom Risotto with vegan ricotta is delectable, as well as anything offered as a special.
Shore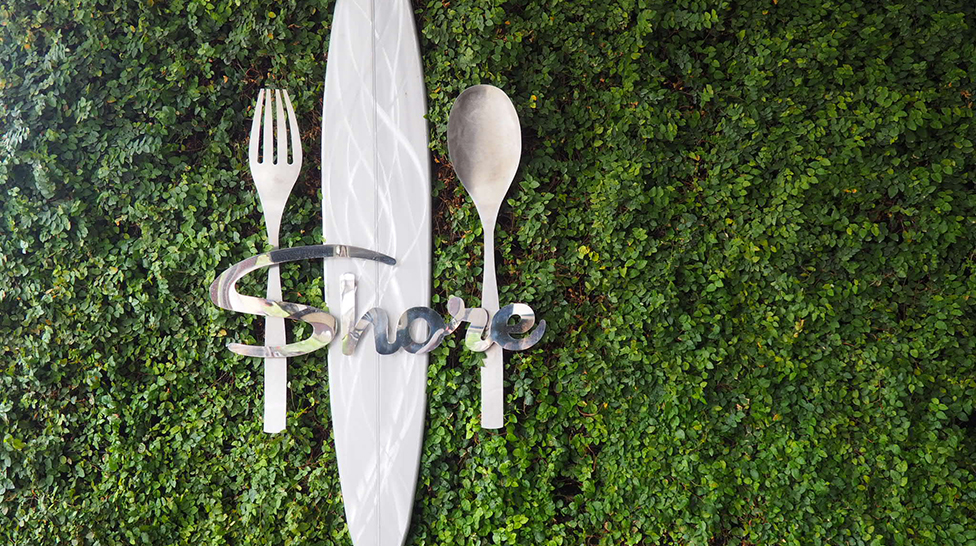 The appeal of Shore on St. Armands Circle is all about fabulous food and killer ambience. The combination indoor/outdoor dining space creates a California cool vibe reminiscent of Malibu. In addition to their modern decor, Shore offers a variety of dining options for omnivores and vegans alike. With several veggie-based menu items, many of Shore's offerings can easily be made vegan upon request. The Local Kale Caesar is a personal favorite as it pops with flavor thanks to the addition of avocado and nutritional yeast. Don't forget to order a house made carrot juice with lemon grass, apples and yuzu for a pumped up punch of healthy vitamins.
Tsunami Sushi & Hibachi Grill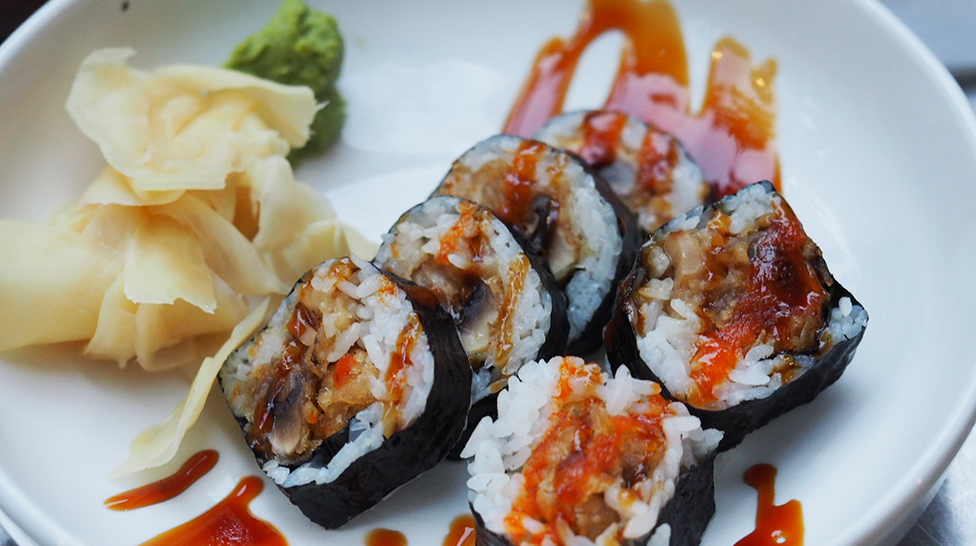 Sarasota's top spot for vegan sushi, Tsunami Sushi & Hibachi Grill, has creative rolls that will leave you begging for more. Tsunami is yet another spot where diners of all dietary preferences can come together and enjoy a meal. With over 15 sushi roll options for vegans, they are sure to cover your specific preferences. The Shroomy Roll is a favorite, stuffed with tempura mushroom and topped with sweet soy for an extra umami experience. If you're in the mood for something a little more substantial, the Ruby Tower is a hit with tempura sweet potato, vegetables and avocado served over sticky rice. Pop in for lunch or dinner seven days a week to satisfy your sushi craving
Drunken Poet Café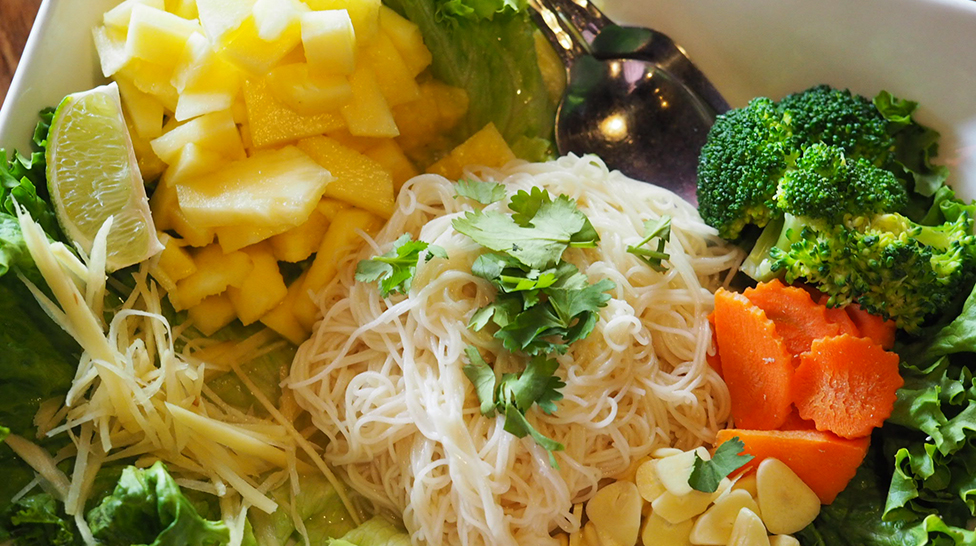 Covering the Pan Asian category for vegan diners is Drunken Poet Cafe. With an array of curries, noodles and soups, there is sure to be an appealing item for all diners. Drunken poet offers an extensive menu, so we recommend notifying the server of dietary restrictions so that they can help you easily navigate the menu and hone in on the perfect dish. This writer would encourage exploring the many veggie curry offerings.
Café Evergreen
Vegan, gluten free, organic – a whole spectrum of food-conscious consumers can find a favorite in this Nokomis eatery. The husband-and-wife operation prides itself on the freshest ingredients around from appetizers to their one-of-a-kind Kefir Mojito made from rare water kefir grains. Café Evergreen's extensive salad menu is customizable to all dietary restrictions, and other meals range from classics like grilled salmon to more unique creations like Kelp Noodle Stir Fry.
Nutritious You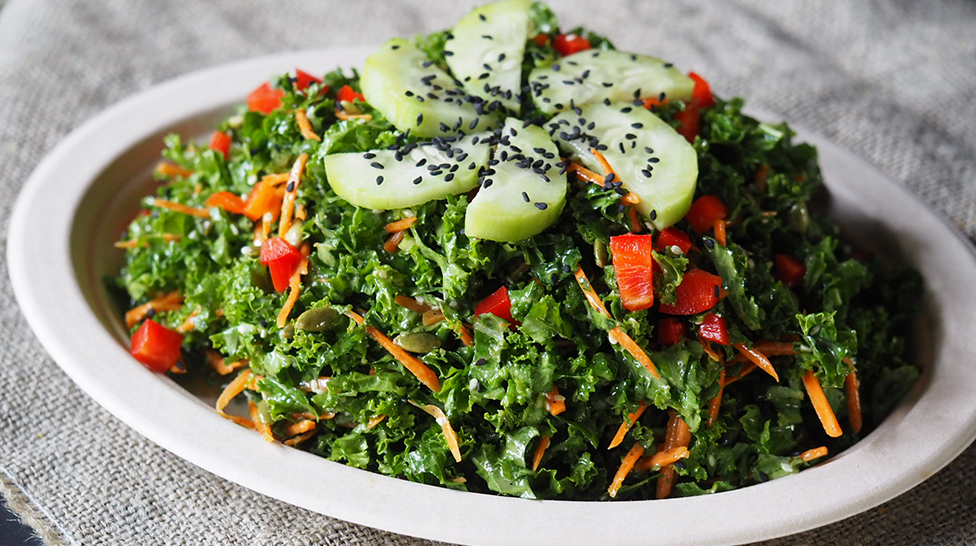 Tucked away on south Siesta, Nutritious You is the perfect raw vegan dining experience. Their quick-service menu allows diners to select from the day's prepped items and dine al fresco on the porch, the beach, or back to whatever busy day they have planned. Satisfying salads, fresh smoothies, and innovative items like rainbow flatbread are all available for grab-and-go. The Kale Salad is packed with nutritious vegetables and a Dijon dressing that is a showstopper in its own right. Don't forget to ask about dessert too!