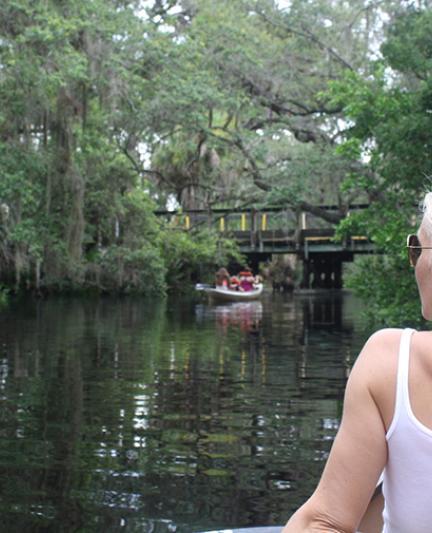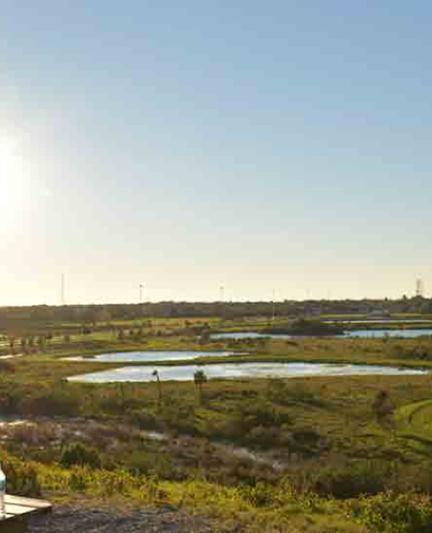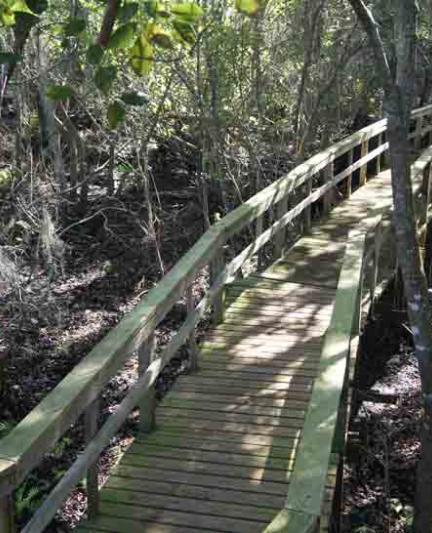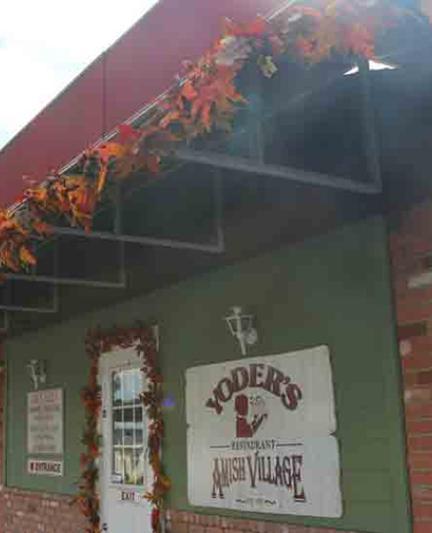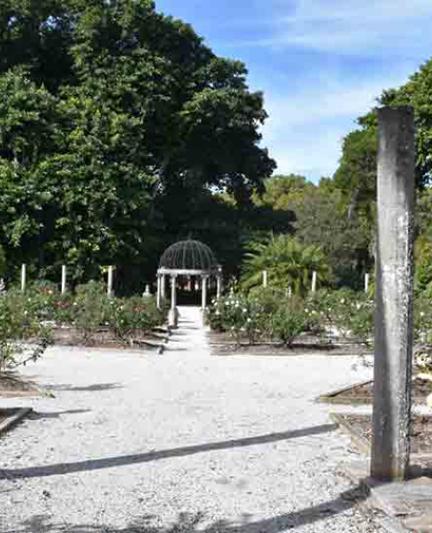 Unplug and Escape in Sarasota County
Since the advent of smart phones and portable tablets, some days it feels downright impossible to escape the demands of the voicemail, text and email notifications buzzing in our pockets. From television to Twitter, the modern world can often feel like it's full of noisy distractions, but the good news is this: every tech device has a "Power Off" option—and we have the power to utilize it.
Sometimes, all we need is a place where we can unplug, escape and reboot. Take some time to turn the volume down on the day-to-day and find some Zen in these off-the-grid spots in Sarasota County.
Become One with Nature
Sometimes sneaking out of wifi range is the only way to truly find a slice of peace and quiet, so be sure to travel lightly when you take a trip into the wilderness of Sarasota County's most serene spaces. We suggest bringing refreshments, binoculars and a camera or a journal to remember the moment—but leave your smartphone at home to guarantee a distraction-free journey into solitude.
1. Celery Fields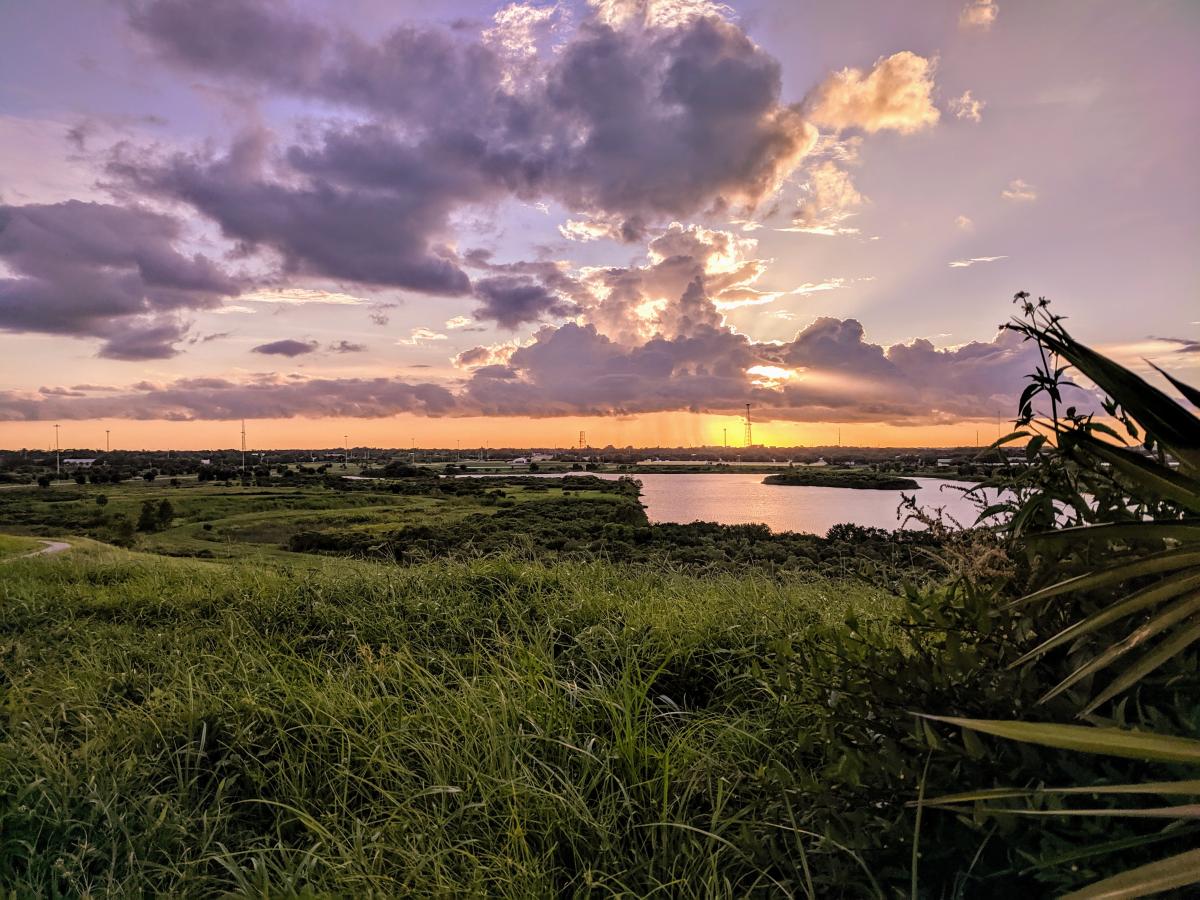 Early birds catch the worm—and early bird-watchers catch the most rewarding bird sightings—at Sarasota's Celery Fields, a wetlands restoration project located near Fruitville Road and I-75. Established as a flood mitigation zone, Celery Fields is a 360+ acre site consisting of open marshlands, ponds and canals that serve as a habitat for hundreds of species of native Florida wildlife. Two boardwalks provide scenic vantage points of Celery Fields, where nearly 220 species of birds have been recorded by the Sarasota Audubon Society to date.
2. Oscar Scherer State Park
Oscar Scherer State Park, located in the south Sarasota County town of Osprey, is a 1,381-acre park featuring opportunities for hiking, swimming, bicycling, rollerblading, picnicking, saltwater and freshwater fishing, wildlife viewing and camping. 15 miles of trails offer a chance for visitors to immerse themselves deeply in untouched native Florida. The park is known as one of the best places in the state to catch a glimpse of the rare Florida scrub-jay—a threatened species only found in Florida—and bobcats, bald eagles, and deer may also be spotted at Oscar Scherer. The Lester Finley Barrier Free Nature trail is accessible to people with sight, hearing and mobility impairments, and features a wheelchair accessible fishing dock and butterfly observation area.
3. Bay Preserve at Osprey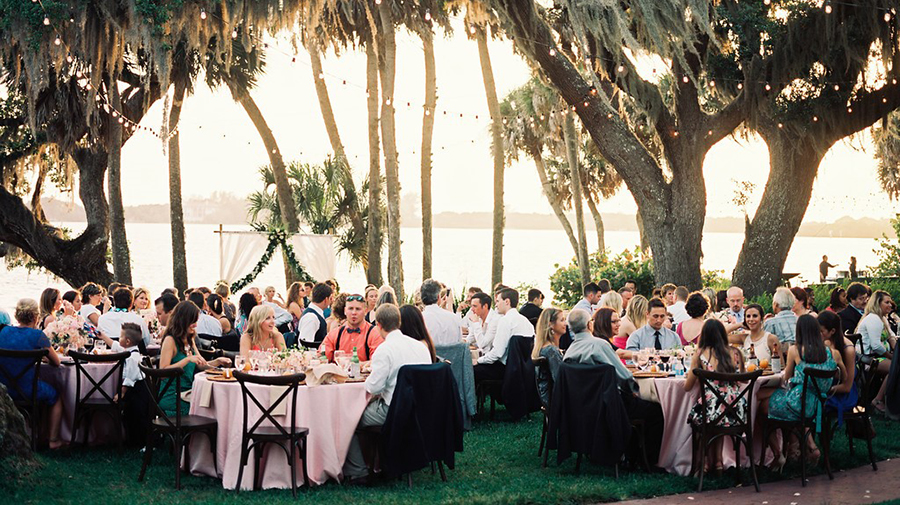 What it lacks in acreage, Bay Preserve at Osprey makes up for in beauty and solitude. This 4.2-acre community park is located just outside of Historic Spanish Point and provides access to Little Sarasota Bay for kayaking, canoeing, snook and tarpon fishing, and rowing. Live oaks draped in Spanish moss shade paths to the historic Burrows-Matson house, bayside pier, and the Honore T. Wamsler Wildlife Observation Platform. Bay Preserve is also the practice spot for the Sarasota Crew rowing team, so if you make your visit to this tranquil park in the evening, you may expect to see rowers gliding smoothly across the bay.
4. Crowley Museum and Nature Center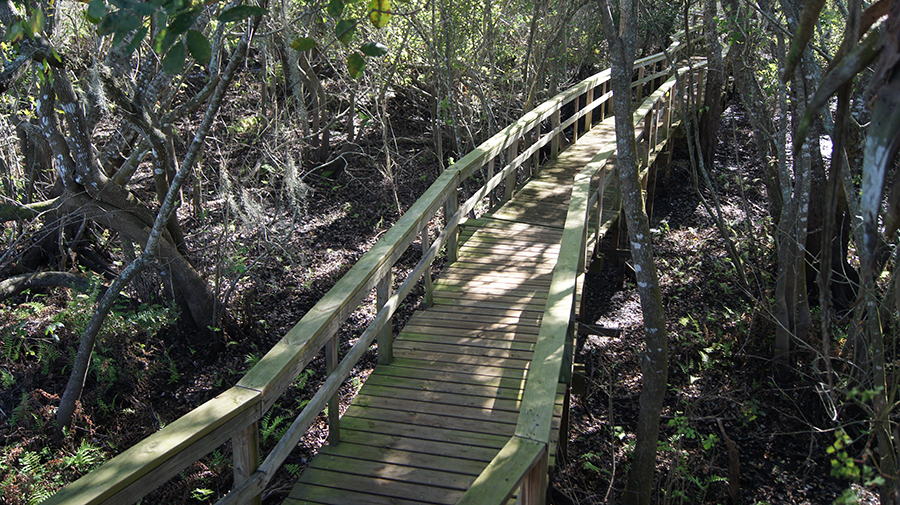 Travel to a simpler time at the Crowley Museum and Nature Center in the rural realm of east Sarasota County. Established as a farmstead in 1879, the 191-acre site features pioneer buildings, heritage-style farm animals, an organic muscadine grape vineyard, and beehives—as well as rare, wildlife-rich Florida habitats to explore. Exploration trails at the Crowley meander through pine flatwoods, oak hammocks and swampy marshland made accessible by boardwalks. The Crowley also offers a "folk school" that teaches survival and self-sustainability skills, including sustainable agricultural practices, modern homestead skills, practical crafts and outdoor self-reliance.
Sarasota No-Phones Zones
Most of these spots won't actually ban you from bringing your phone—but turning it off so that you can take in the ambiance without unnecessary distractions is highly encouraged. Tune out from the world for a few hours and tune in with your senses in Sarasota's most contemplative spaces.
5. The Ringling
Among the best places to unplug in Sarasota County without sacrificing access to air conditioning is the Ringling Museum. In fact, the Ringling art galleries may just be the quietest space in town, making it easy to lose oneself in the solitude of John Ringling's permanent collection.
Though antiquity provides tranquility in The Ringling's permanent galleries of Baroque, Renaissance and Asian art, the modern Joseph's Coat Skyspace is the ultimate space for solitude. The Skyspace, created by world-renowned artists James Turrell employs subtly-changing LED lights to alter the viewer's perception of the sky above—as viewed through a 24 square-foot hole in the ceiling. The Skyspace is accessible to museum patrons any time of day, but the experience is most spectacular at sunset. Arrive a half hour before sunset on Thursdays and Fridays for $5 admission to the Skyspace.
In addition to the art galleries and Joseph's Coat Skyspace, the Ringling grounds offer plenty of opportunities for tranquil strolling. Visit the bayfront and explore the Ca d'Zan Mansion, commune with the turtles and koi fish in the Ringling estate pond, and take a moment to smell the roses in Mable Ringling's award-winning rose garden. The David F. Bolger Playspace also offers a novel playground setting for youngsters who visit The Ringling, featuring unique playground equipment for a hands-on outdoor exploration-through-play experience.
6. Marie Selby Botanical Gardens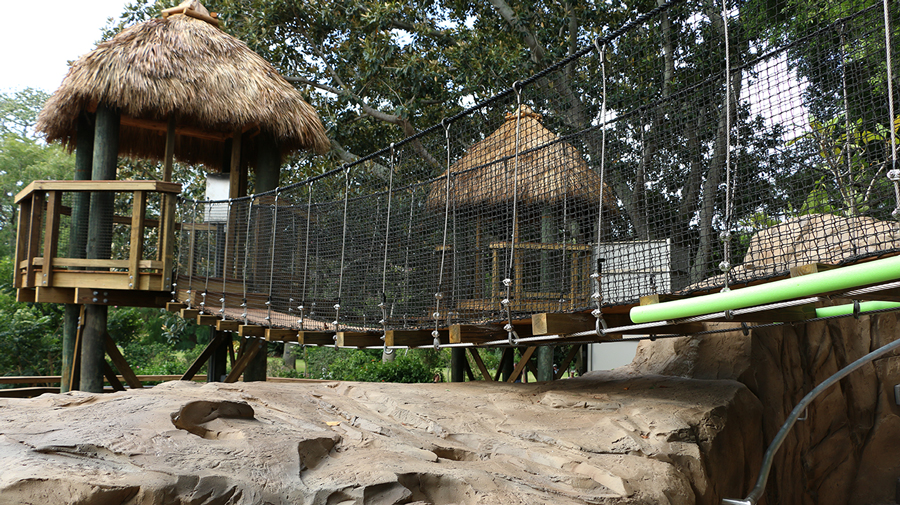 Escape to a tropical paradise at Marie Selby Botanical Gardens, an urban bayfront oasis situated just outside of downtown Sarasota. Selby Botanical Gardens is best known for its study and conservation of rare epiphytes (plants adapted to live in tree canopies) including orchids, bromeliads and ferns.
The Selby Gardens conservatory is home to hundreds of species of show-stopping orchids and bromeliads in a greenhouse setting, where it's no small stretch to imagine you've stepped directly into a tropical rainforest. Outside, the bromeliad garden is a preferred spot for plein air painters to find inspiration among the brightly-colored floral landscape. The Selby epiphyte garden, comprised of oak trees filled with air plants and mosses, is located near the Selby Gardens koi pond, alongside a peaceful, babbling waterfall.
Selby Gardens also features a majestic banyan tree grove dating back nearly a century, a meditative bamboo garden, a primordially awe-inspiring fern garden, and a butterfly garden filled with native Florida flora. Along the bay, a boardwalk meanders through the mangroves with breathtaking views of Sarasota Bay, downtown Sarasota and Bird Key. Bring the kids to Selby Gardens for a romp in the educational treetop playspace, the Ann Goldstein Children's Rainforest Garden.
Find 'Old-Fashioned' Fun in Sarasota
7. Pinecraft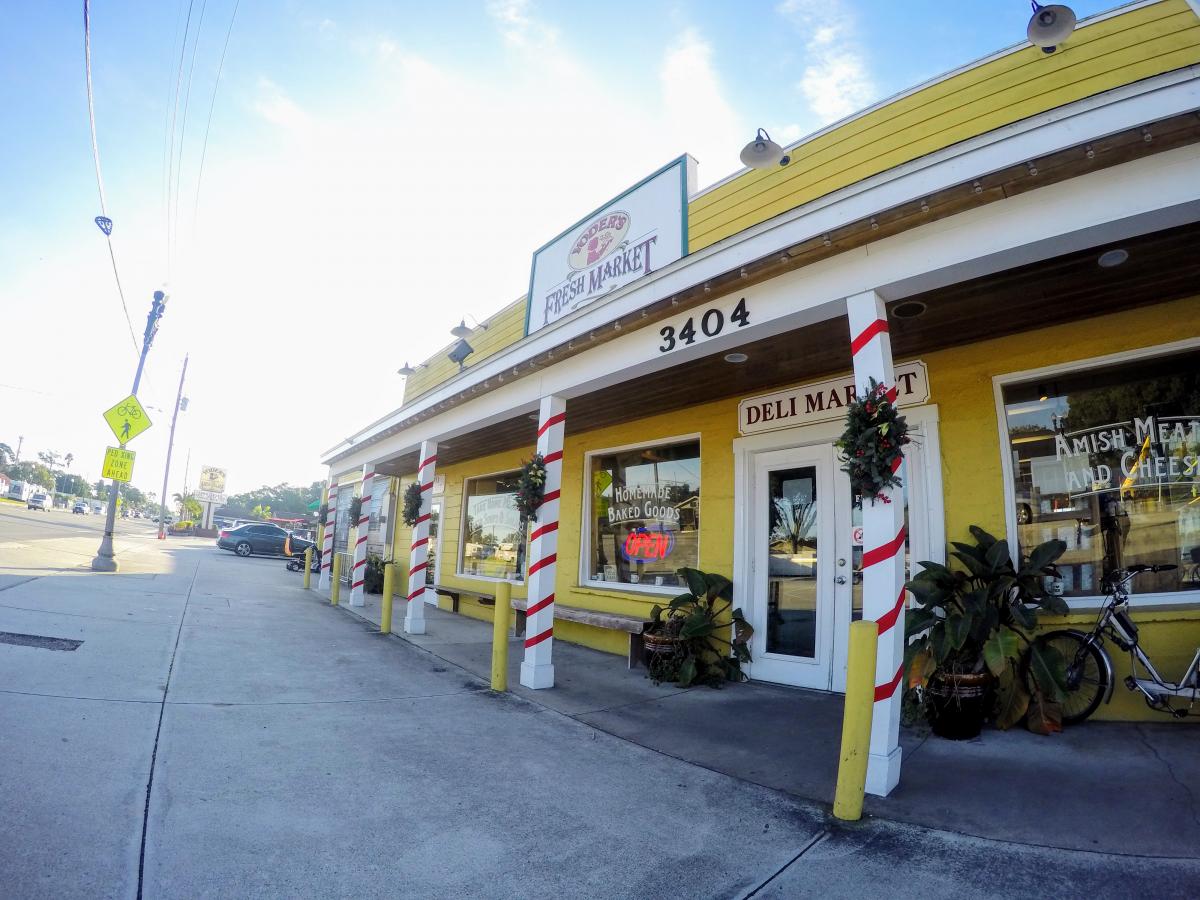 A little-known element of the local community is the 'Amish snowbird' contingent in the Pinecraft neighborhood—and what better place to step away from the distractions and headaches of the modern world than amongst the old-fashioned Amish-Mennonite community?
Pinecraft is home—seasonally, at least—to scores of farmers and families of these religious factions who travel south to escape the chilly winters in Pennsylvania, Ohio and other northern states. Don't be shy about visiting these old fashioned businesses: Sarasota's Amish community is quite friendly and welcoming to outsiders.
Shop around for a quality hand-crafted rocking chair and other wood furniture, or a hand-sewn quilt, from one of Pinecraft's skilled crafters and retailers. Or, visit a weekend farmers market with fruits and vegetables grown by Amish farmers, as well as their canned goods and preserves. Of course, a visit to Pinecraft is not complete without baked goods from Yoder's Restaurant and Der Dutchman, or a scoop of creamy, locally-made buttermilk ice cream from Big Olaf Creamery.
You won't find traditional horse and buggy transportation in Pinecraft, but do expect to encounter plenty of folks cruising through Pinecraft on three-wheeled adult tricycles.
8. Pioneer Park
Take a step into local history that predates Facebook, Twitter and television at Pioneer Park, home of the Historical Society of Sarasota.
Pioneer Park is the site of the Bidwell-Wood House, the oldest residence in Sarasota County, where visitors can catch a glimpse into the "Florida Cracker" lifestyle. Named for their cracking cattle-herding whips, Florida Crackers were the pioneer cowboys, fishermen and settlers who cultivated the wild Florida landscape in the 19th century—and who laid the foundation for what would eventually become modern-day Sarasota.
Pioneer Park is also home to the Crocker Memorial Church, built in 1901. Today, under the leadership of the Historical Society, this 100+ year-old community gathering space hosts civic meetings, book clubs, theatrical performances, and history-oriented programs such as 'Conversations at the Crocker,' featuring discussions with longtime local residents and historians.
Unplug and Explore
Intrepid explorers, we've provided you with the guide. It's up to you how you choose to spend your Facebook-free time in Sarasota County—but we highly recommend you leave your tech devices at home.
Whatever you do, just don't forget to unplug—you deserve a refreshing reboot.