Treasures Exist in North Port
Explore North Port, Fla.: Treasures exist inside this Southwest Florida city
A woman gently stroked a white star on a mare's nose as the horse lifted his head through the window of his stall at a local North Port, Fla., stable. It was mid-morning and the barn was already bustling with two other horse riding instructors assisting their students. Throughout the last year, several horse enthusiasts have created an oasis under a pine and oak canopy that links residents and visitors in North Port to the horse culture found inside the North Port Estates.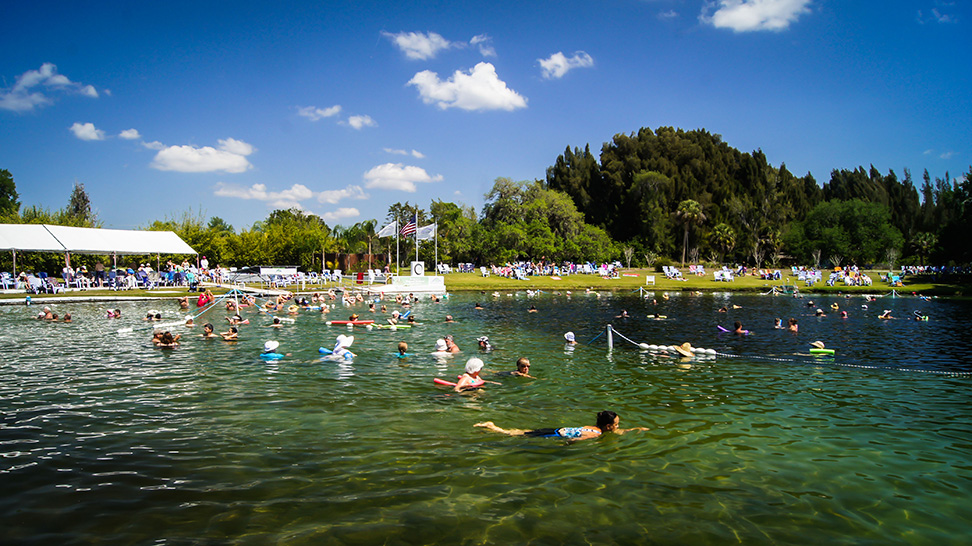 Just a few miles away, a woman in a bathing suit leaned back in a lawn chair at the banks of Warm Mineral Springs, an internationally known natural spring with constant 87 degree temperatures. Visitors travel from around the world to soak in Warm Mineral Springs' soothing waters and experience the spa services at this one-of-a-kind gem.
Treasures and Growth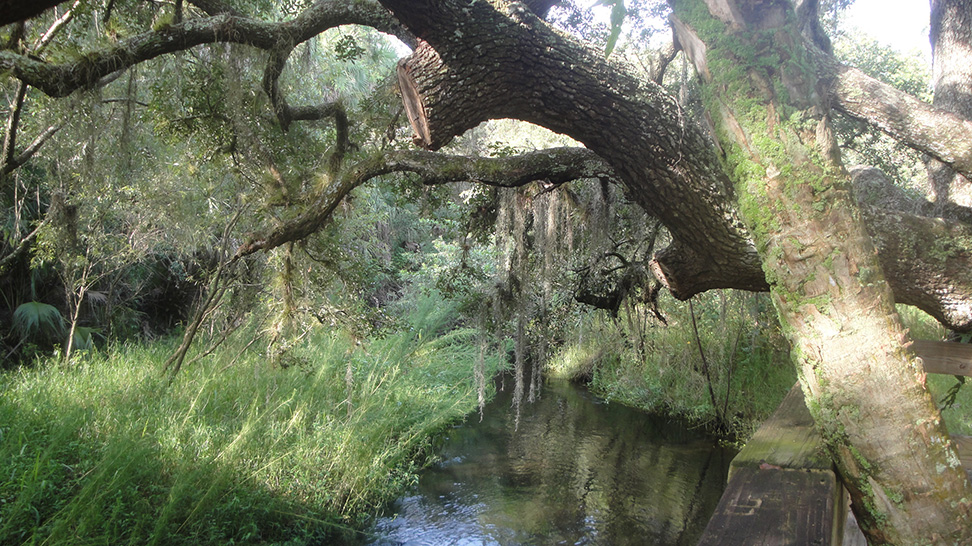 Inside this 105-square-mile city, treasures exist. From horse stables and natural springs to more than 80 miles of winding canals and a nine-mile strand of the Myakkahatchee Creek, the city of North Port offers visitors and residents an abundance of opportunity. Known as a place for families, North Port's youthful mind-set and wide range of opportunities have helped to place this burgeoning city on Southwest Florida's map.
"When deciding whether to move to a city, you look at the city's potential. Does it have the potential to grow? Does it have the potential to be better than what it is?" said past Economic Development Manager Allan Lane. "North Port has that potential."
It is that potential that helped attract residents, visitors and business owners to North Port. This Southwest Florida city more than doubled its population in less than four years, making it one of the fastest growing cities in its region. And there is plenty of room to grow; just over 50 years old, North Port is only 20 percent built out.
With a median age of 39 and nearly 10,000 school students, the city of North Port's youthfulness is defined by the lifestyles of its families. Festivals are a regular activity inside this burgeoning community. From the annual Kidfest & Film held every November to the Nature Environmental Festival sponsored in the spring, North Port is a place that celebrates time spent with family. The community's youthfulness is also found in the hearts and minds of its adult population. North Port is home to a vibrant Senior Center, and places like the American Legion, the AMVETs and the Veterans of Foreign Wars offer an array of activities that feature local musicians, hog roasts and fun throughout the year.
Natural Treasures
This community's youthfulness is not the only thing that attracts residents and visitors to North Port. The unique natural environment adds to the vibrancy of this southern Sarasota County city. North Port is green. Tucked underneath a thick oak and pine canopy, the city offers an abundance of opportunity for the true adventurist. Along the Myakkahatchee Creek is one of the Southwest Florida region's premier mountain bike trails, which were carved by local mountain bike enthusiasts. The trail cuts through dense scenery filled with wildlife and native Florida foliage.
North Port also has miles of horseback riding trails. These natural trails can be found throughout the city's Myakkahatchee Creek Environmental Park, located at the northern end of the city, and at the Myakka State Forest, on the City's southern end. In fact, North Port is the only city in the state that encompasses an entire state forest within its boundaries. The entire 8,532 acres is ripe for a vast array of ecotourism activities.
Boasting several miles of waterways, canoeing, kayaking, boating and fishing are regular activities in North Port. Several of the city's parks offer waterfront views and access. The city's Marina Park and Boat Ramp lends avid boaters direct access to Charlotte Harbor and Boca Grande Pass, the world's premier tarpon fishing spot. The city's Myakkahatchee Creek Environmental Park in the North Port Estates offers boardwalk trails that maneuver around a natural creek bed. The Myakka State Forest also has a primitive camping site that people can access via the Myakka River.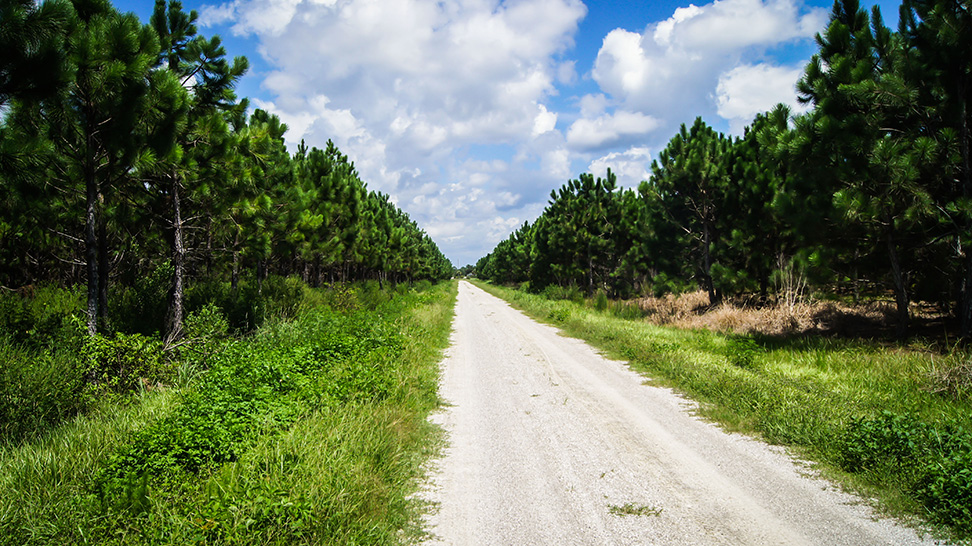 "Our waterways have everything from bass, catfish, tilapia, snook and even eels in them," said Kathy Forsyth, the city's parks and recreation program coordinator.
In her free time, Forsyth enjoys kayaking, fishing, bird watching and studying the 144 miles of unique wetlands that North Port has to offer. "I enjoy the peacefulness and tranquility on the water. It takes me away from the everyday hustle and bustle in life," she said.
Location, Infrastructure
Location also plays a strong role in the quality of life for North Port residents. Easily accessible on Interstate 75 between Tampa and Fort Myers, North Port is within a 20 minute driving distance from some of Florida's premier beaches. Located in Sarasota County, North Port also is close to the vibrant arts and cultural scene found in both Venice and Sarasota.
While this city's population has more than doubled since 2002, North Port has been taking long strides to improve the infrastructure and the city's aesthetics.
North Port is opening new parks and adding infrastructure to its existing parks. Named a Playful City USA community (one of only 213 cities in the nation) in 2012, North Port has been defined as a role model for other communities to mirror when it comes to encouraging play among its population.
Roadway improvements also are being made. Since 2007, the city of North Port has repaved more than 200 miles of local roadways. North Port also completed improvements along two of the its gateway roadways. The finished roadways include a park-like setting, complete with decorative street lamps, winding sidewalks, park benches, lush landscaping, gazebos and crossways made with stamped concrete.
Come visit North Port
This vibrant community with all of its opportunity is worth exploring. For more information about the city, visit www.cityofnorthport.com or call 1-8NORTHPORT.