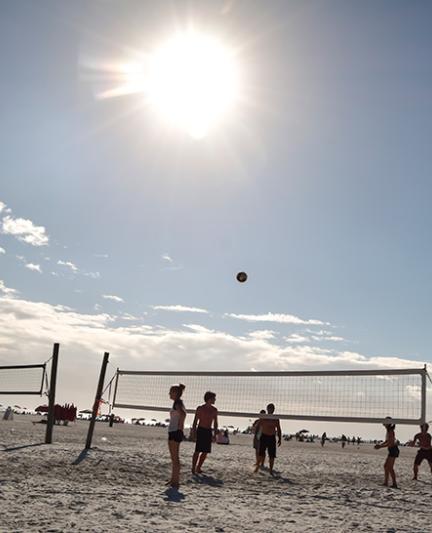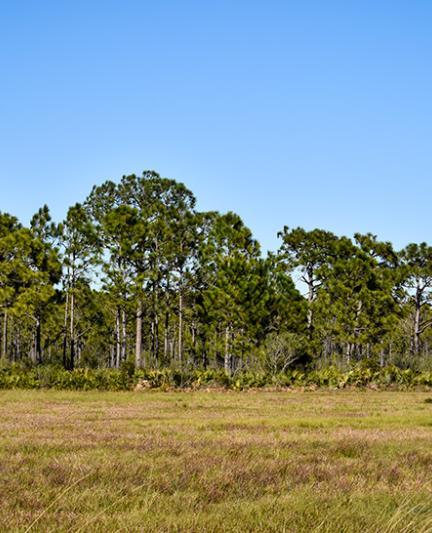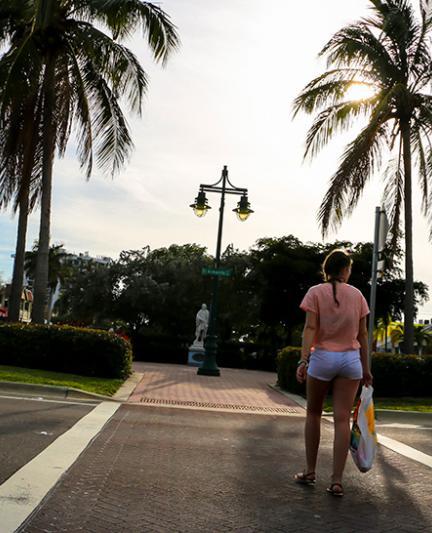 Spring to the Sunny Florida Gulf Coast
Spring is here and the best time to visit your favorite Gulf Coast community
In Sarasota, FL, unlike many other parts of the country, spring is the peak of the year. The season brings migrating avian and sea critters into the area. The warming sea temperatures mean it's warm enough to dip into the gulf coast, but cool enough to serve as an escape to the afternoon heat. Spring brings an event or festival virtually every weekend. Spring brings theatre and music. Spring brings the king of all fishing experiences: tarpon. But most of all, spring brings fun. Take our list of five top spring activities and plan your early vacation today:
Family-friendly beaches
Sarasota shores are family-friendly and with 35-miles of beaches, there is a beach for all types of visitors.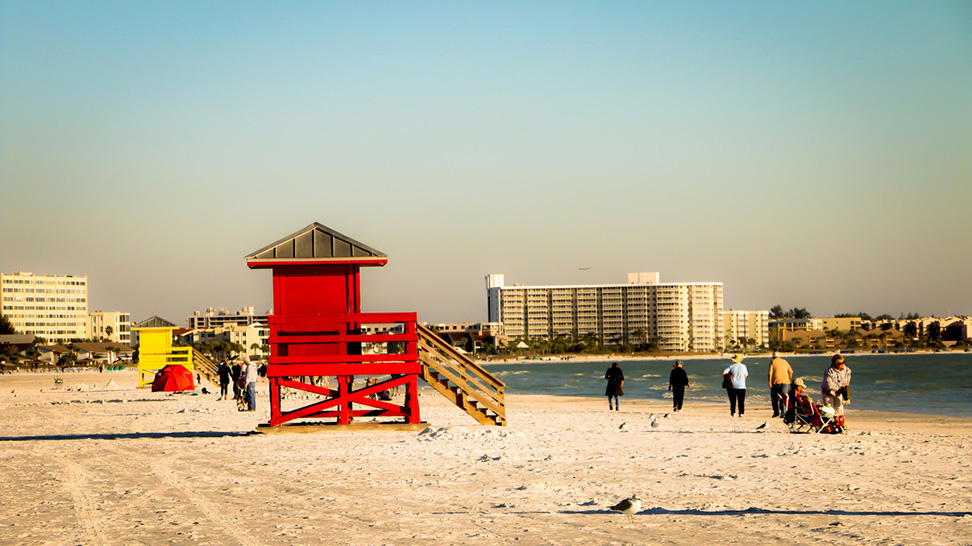 The whole family might most enjoy Siesta Beach, which recently completed a $21 million makeover, adding new features such as a sandcastle-themed playground, new concession stands and more picnic spaces. The wide swath of public beach ensures enough space for any kind of activity and any size of party.
Looking for something a little quieter for a smaller group? Try getting away to beaches on Longboat Key or Manasota Key. Longboat Key, at the northern most part of Sarasota County and into Manatee County, has narrower beaches with limited public beach access, making the beach a more intimate experience. Nearby are fabulous dining options such as Euphemia Haye, Dry Dock Waterfront Grill and Harry's Continental Kitchens. Manasota Key, at the southern most part of Sarasota County and into Charlotte County, has four beaches that still retain an old Florida feel. Some say these areas are some of the best fishing location in the area
Explore Nature
Sarasota's spring is the perfect time to explore a state park, get on the water, and let your inner kid climb and play.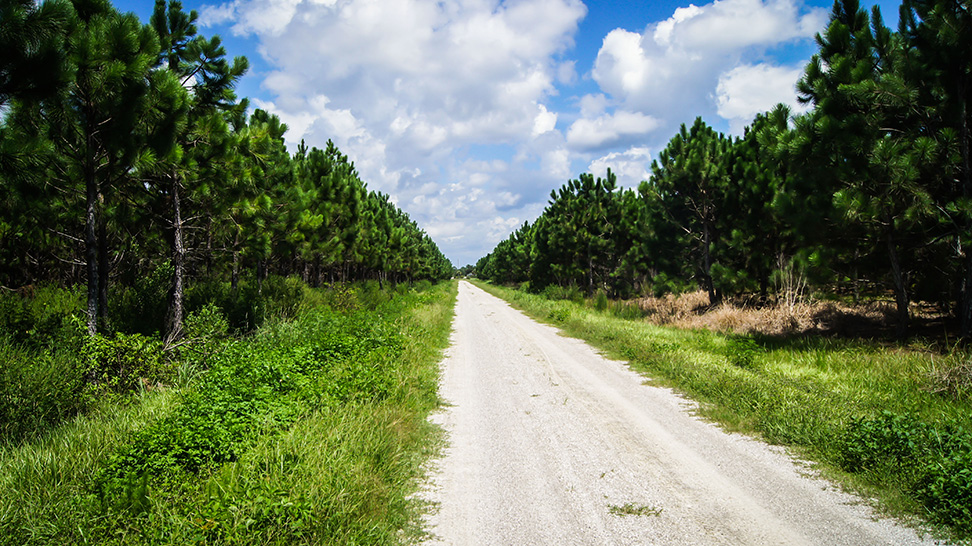 Discover the wild side of Florida at Myakka River State Park, Oscar Scherer State Park, and Myakka State Forest. All three of these wilderness reserves offer primitive camping, hiking trails, kayaking/canoeing opportunities, and are birding hotspots this time of year. The largest of the three parks, Myakka River State Park has additional amenities, including boat tours, cabins and a canopy walkway.
Fishing fanatics will embrace spring as the return of the tarpon-fishing season. These large, powerful, jumping fish are considered a great saltwater game fish. If you don't feel up to the challenge or prefer to catch something you can eat, hiring a charter service such as CB's Saltwater Outfitters, Outriggers Charters and Wolfmouth Charters to take you into the bay or offshore is a great way to ensure your bounty is plentiful. This time of year, expect to catch sea trout, redfish, Spanish mackerel, mangrove snapper, gag grouper and more.
Enjoy the Theater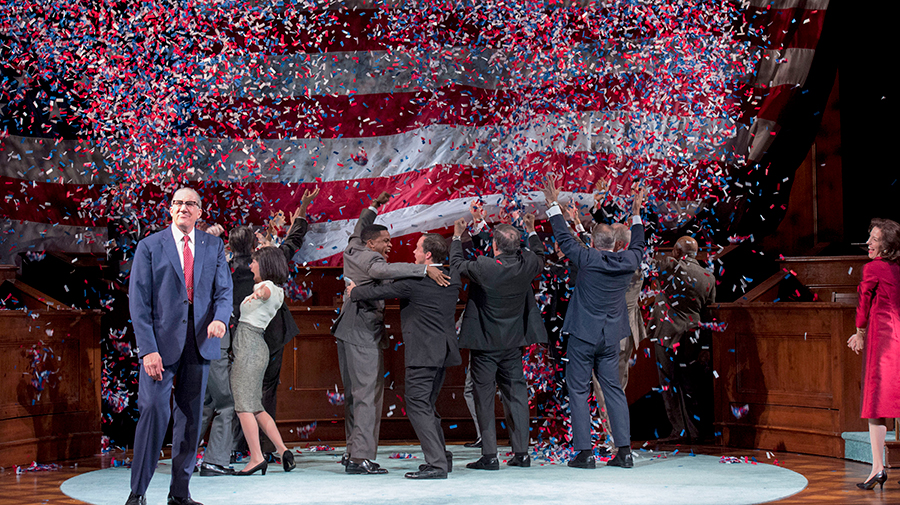 Sarasota County is sometimes called the cultural capital of the Gulf Coast because of its performing arts scene that includes award-winning opera, ballet, orchestra and theatre. While some of these institutions have a limited seasonal run of shows, others, such as Asolo Repertory Theatre, Florida Studio Theatre and the Venice Theatre keep doors open throughout spring — often holding the best shows for last. This year, these theaters among others are participating in May Curtain Call — a month-long event that offers deals for performances throughout the month of May.
Visit a Museum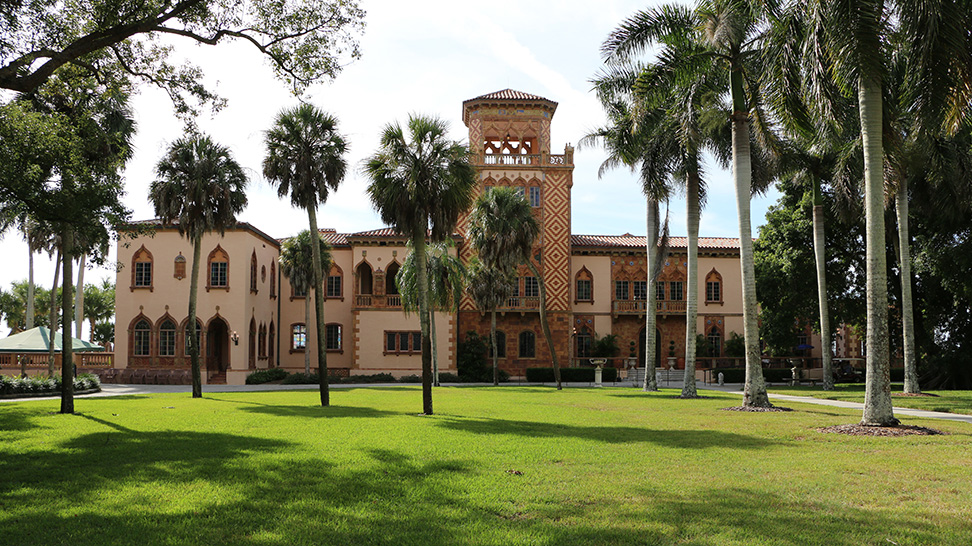 Art lovers, history buffs and nature fanatics will love the selection of museums Sarasota County offers.
No first-time, second-time or third-time visit is complete without a stop at The Ringling. An art museum, historic mansion, and circus landmark all in one, The Ringling is a 66-acre adventure on the beautiful bayfront of Sarasota Bay. Fans of classic and contemporary works of art will embrace The John and Mable Ringling Museum of Art and the Center for Asian Art. Meanwhile, young ones will ooh and ah at the amazing 44,000-piece circus model on display at the Ringling's Circus Museum.
Exploring the Ringling is only the start. If you been there, done that, then try the Marietta Museum of Art & Whimsy just down the road, Historic Spanish Point in Osprey, or the South Florida Museum in Bradenton.
Shop for a new wardrobe
Warmer weather means put away those sweaters and thick pants, and go shopping. Sarasota County is a shopper's paradise that has high-end boutique shopping as well as chic but affordable retailers.
Niche shopping districts, such as Burns Court, the historic downtown village and the Rosemary district pepper downtown Sarasota. These enclaves are populated with antique stores, art galleries, boutique clothing stores and cozy cafes. Peruse stores offering all different kinds of goods and savor al fresco dining options at St. Armands Circle, and down on Venice Main Street. Hit the new Mall at University Town Center or the Sarasota Square Mall, both of which are filled with high-end retailers and budget-friendly wallet savers. Visit the customer service desk at The Mall at University Town Center for a "Passport to Savings," which includes deals and savings at a number of stores.
Why wait for summer?
Check out our events calendar for more fun things to do this spring and our guide on budget-friendly activities in the area. Don't wait until summer to make a trip to visit this great Gulf Coast destination.