Rainy Day Fun in Sarasota
While visiting for the world rowing event, be sure to check enjoy these activities!
The old adage is "April showers bring May flowers," but in Sarasota, an area celebrated for its year-round sunshine and inviting beaches, rainy days can feel like a drag. However, even the grayest clouds have a silver lining. When spring showers and summer thunderstorms put a damper on your beach days, don't let the stir-crazy blues get the best of you and your family. With scores of indoor attractions for all ages, Sarasota offers ample opportunity to get out, have fun and stay dry while Mother Nature does her thing. Here are a few ideas to get you started:
Visit a Museum
Museums are the preferred rainy-day pastime for many, and the Sarasota area has a variety which cater to all interests — ranging from art to local history to space exploration — and are engaging for the entire family and, most importantly, indoors.
Ringling Museum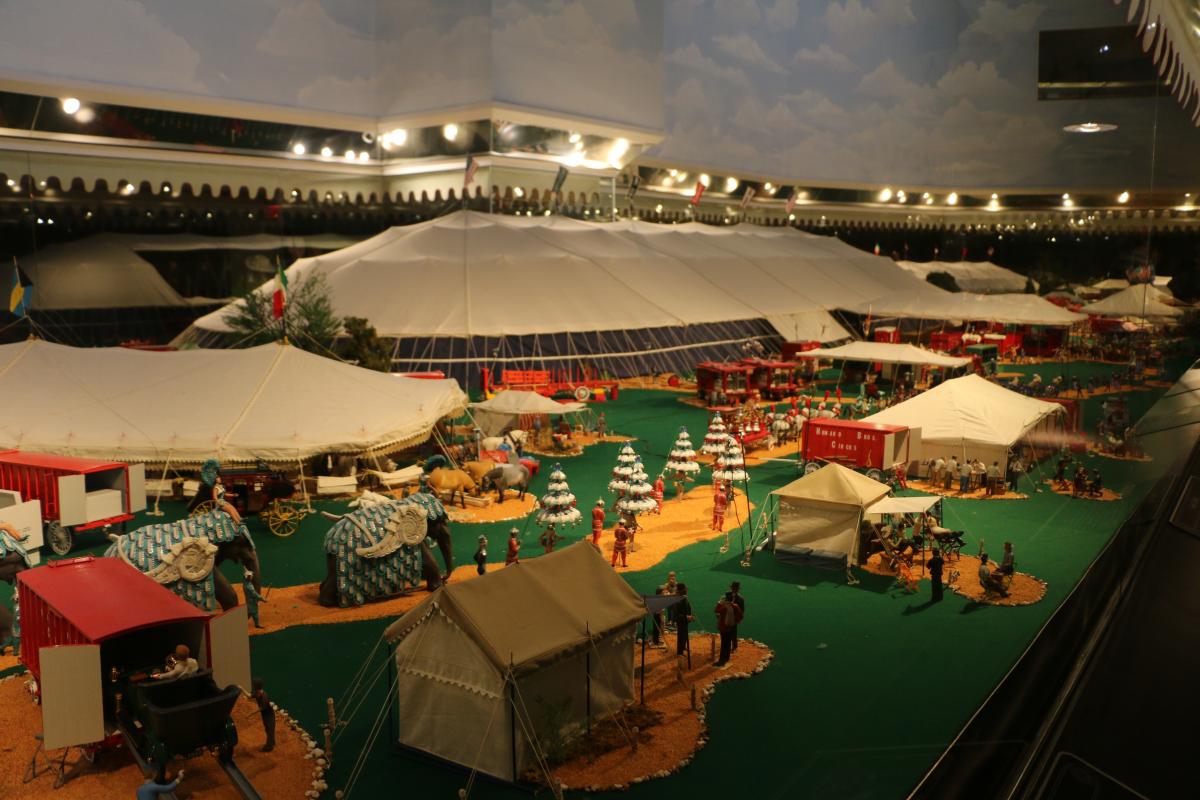 The John and Mable Ringling Museum of Art, the state art museum of Florida, is centrally located at the heart of the city of Sarasota. The art museum is best known for its outstanding collection of Renaissance and Baroque art, cultivated by 20th-century circus mogul and philanthropist John Ringling. In addition to the works of European masters, the 21-gallery museum features American and contemporary art, as well as works from Cypriot and Asian antiquity, from the 10,000-object collection Ringling donated to the state upon his death in 1936. Adjacent to the art galleries, the Ringlings' elaborate Ca' d'Zan Mansion is also open to the public.
Also located at the Ringling estate and included with the price of admission to the art museum is the Circus Museum and Tibbals Learning Center — a big top-themed hit among circus enthusiasts of all ages. Get an intimate look at the inner workings of 20th-century circus culture by exploring the Howard Bros. Circus Model, the world's largest miniature circus model, and taking in memorabilia and artifacts from "The Greatest Show on Earth" such as authentic costumes, posters, and John and Mable Ringling's private rail car, The Wisconsin. Visitors of all ages can also experience center ring in the Tibbals Learning Center, where they can walk the tightrope or cram into a tiny clown car.
Sarasota Classic Car Museum
For those who prefer full-sized cars to the clown variety, the Sarasota Classic Car Museum, recognized as the second-oldest continuously operating antique car museum in the nation, is a must-visit. Open seven days a week, it features a rotating exhibit of one-of-a-kind classics, including John Lennon's 1965 Mercedes Benz and Paul McCartney's Mini Cooper, as well as John and Mable Ringling's collection of Rolls Royce models. In total, the Sarasota Classic Car Museum has more than 75 antique and exotic cars from manufacturers such as Ferrari, Alfa Romeo, Bentley and Edsel, with classic cars, muscle cars and even a Don Garlits dragster. If classic cars are the kind of thing that gets your engine revving, this museum is just the place to spend a rainy day.
Mote Marine Laboratory and Aquarium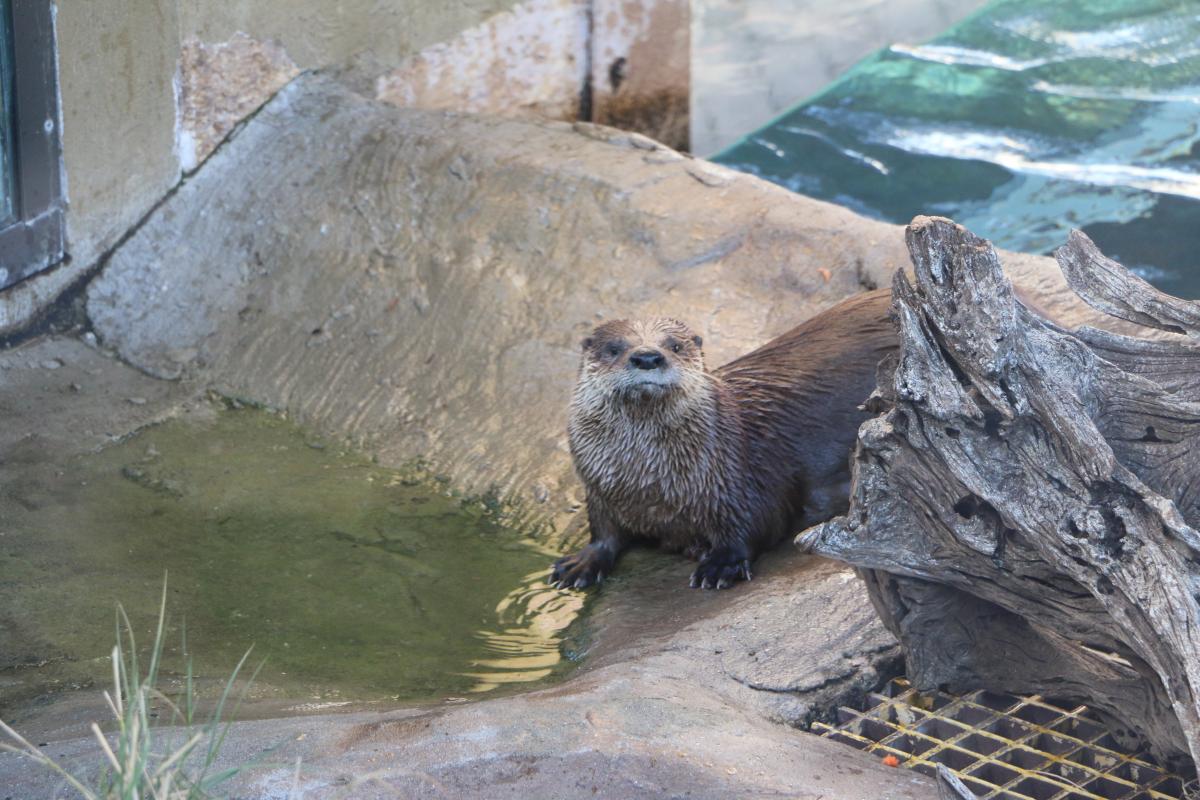 Mote Marine has the monopoly on sharks, sea lions, sea turtles and manatees, as well as a behemoth preserved giant squid that draws the attention of many marine life enthusiasts. The marine research and educational outreach center features a 135,000-gallon shark habitat. Mote Marine is open daily to the public and features a variety of educational programs. Stay dry and experience the best that the underwater world has to offer during a rainy-day trip to Mote Marine.
Catch a Show
Rather than spending the afternoon hoofing it around a museum, some prefer to settle in and take in a show on rainy days. Sarasota's performing arts centers and theaters provide excellent opportunities to take in a matinee performance any day of the week, rain or shine.
Asolo Repertory Theatre
The historical Asolo Repertory Theatre at the John and Mable Ringling estate is one of the premier arts institutions in Florida. The theater stages up to 15 performances every season that range from well-known classics to edgy contemporary works. Matinees take place at 2 p.m. throughout the week, offering ample opportunity to catch an afternoon show.
Van Wezel
Sarasota's Van Wezel Performing Arts Hall, affectionately nicknamed "the purple people seater" due to its iconic purple exterior, is known for its selection of music, dance, theater and comedy. Although most shows at the Van Wezel take place during the evening, the theater often stages matinee performances of popular shows.
Burns Court Cinema
For those who prefer to catch shows on the silver screen rather than the stage, historic downtown Sarasota's Burns Court Cinema provides a taste of something different from what you'll find in most traditional movie theaters. Burns Court is the premier location to catch first-run foreign, independent and art films in Sarasota. The theater is a hidden gem in Sarasota's historic Burns Court area, and the revolving selection of hand-picked films are consistently applauded as some of the best contemporary films showing on independent screens throughout the world. With beer and wine available at the concession stand for adult moviegoers, the intimate theater is a perfect getaway on rainy days.
Fun in Sarasota. Rain or Shine
It may feel like a bummer to trade in your swim trunks for rubber galoshes on the days when those spring showers and summer storms put a damper on the sunshine, but with a variety of indoor activities, rainy days in Sarasota need not ever be boring — so get out and have some fun! The sun will be shining again before you know it.
To keep up to date on upcoming events, deals and new opportunities for indoor fun, sign up for our enewsletter!