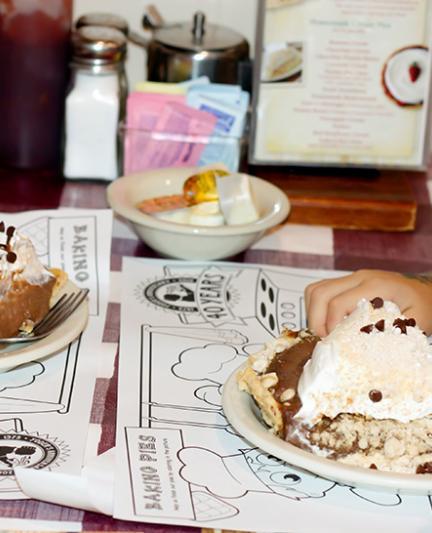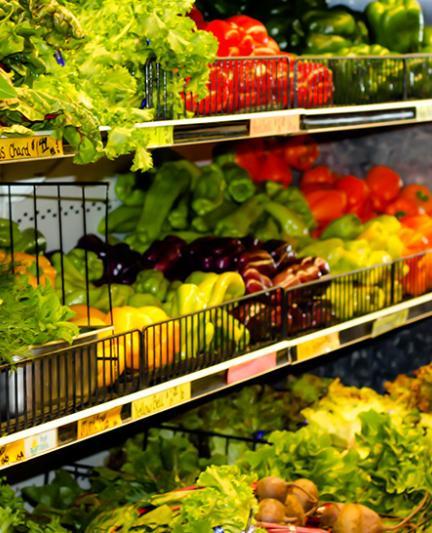 Pining for Pie in Pinecraft
Pinecraft gives visitors a glimpse into a quieter lifestyle where the food is made from scratch, the pastimes involve no Wi-Fi, and everything is done with pride.
"It's wild good!" utters my three-year-old daughter between bites of chocolate peanut butter crème pie. Not only is it beyond delicious, but the slice is about as big as her head.

It's a rainy afternoon and we're sitting in Yoder's, the pie mecca of Pinecraft. This small Amish community, located near Bahia Vista between Tuttle and Beneva, gives visitors a glimpse into a quieter lifestyle where the food is made from scratch, the pastimes involve no Wi-Fi, and everything is done with pride.
Yoder's and Yoder's Amish Village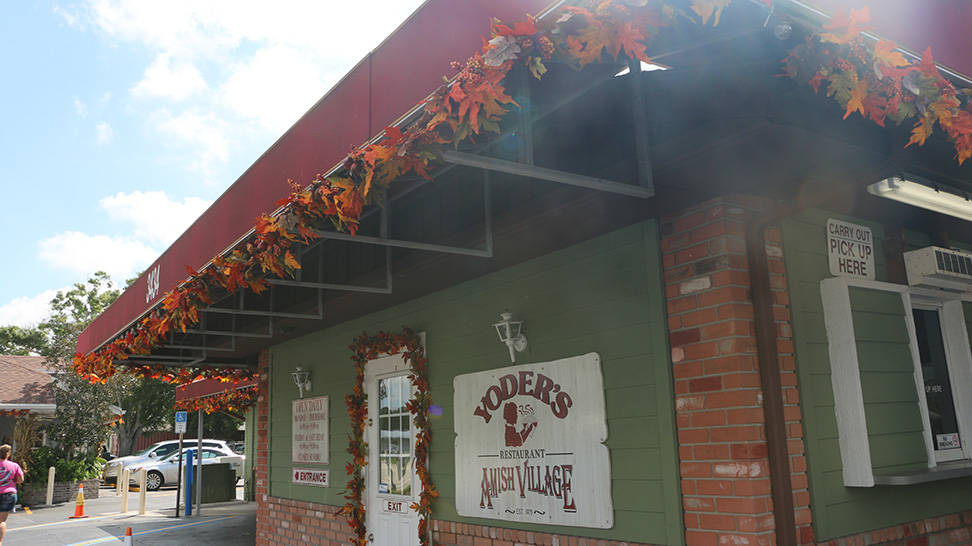 Yoder's Restaurant is one part of the Yoder's Amish Village. The Village consists of four buildings, each of which personifies the simple, wholesome, and homemade nature of the Amish community. The restaurant boasts comfort food at its best, with real apple butter on each table for the homemade bread provided. My son can eat more than his weight in the stuff; I am consistently awed by how he manages to shove the whole piece in his mouth at once, manage not to choke, and prepare the next slice simultaneously.
What's on the Menu
Fried chicken, pot pie, slow-cooked soups, and stuffed French toast grace the menu. But the desserts are what brought The Food Network to this unassuming dining establishment. Dozens of varieties await your selection; my kids immediately opt for the chocolate crème pies, with loads of whipped cream and chocolate chips on top, I prefer the pumpkin, which reminds me of my father-in-law. The crust is real and I just want to suck on it like a Jolly Rancher.
For the Kids
Ask your server, guaranteed to be one of the kindest people you'll ever meet, for a kids treasure map and explore the rest of the Village. Each building will provide a stamp; get them all and receive a prize. Next door to the restaurant is the gift shop, full of Amish goodies such as bonnets, quilts, clothes, cookbooks (though it may be dangerous to be able to make that pie at home), candles, mugs, jewelry, and more. After a massive piece of pie, stretch those legs and meander the merchandise. Then, when you've resolved to eat better, pop into Yoder's Fresh Market.

With no big corporate marketing to sway the kids, I am happy to tell them they can pick what they want. No Disney princess fruit snacks or Minion macaroni and cheese here. It's real food. Local milk and honey, Amish butters and cheeses, and more produce than most large chains fill these two neighboring buildings. "Can I get this mango?" asks my six year old. "Yup." "Can I get these strawberries?" "Yup." "Can I get this cucumber?" "Yup." Oh, how I love to say yes. I did have to draw the line at the whoopee pies, as delicious and tempting as they are. I mean, we did just eat our weight in pie. There is something sold there called the Yoder's Good Health Recipe Elixir; I'm not sure what it is, but I have full faith in anyone who can make food like this to solve any ailment I may have.
Pinecraft Park
A few blocks behind Yoder's Amish Village lays a hidden gem, Pinecraft Park. Like other parks in Sarasota, it has the basics - slides, swings, playground – but this one encourages the adults to partake in some simple outdoor family fun. Sand volleyball courts, basketball courts, and a shuffleboard court beseech you to challenge your relatives in a game; often the local residents are found here, donning their traditional Amish attire, crowds forming around a suspenseful game of bocce ball or shuffleboard.

A path at the rear of the park brings you to the Mesic Hammock Trail, a hidden forest that abounds with foliage, mushrooms, bugs, and all the glories of nature. To my kids, it has been a Teenage Mutant Ninja Turtle dojo and the hiding place of one particular Wild Kratts villain. We are paleontologists, naturalists, superheroes, and bugs. We've built, we've climbed, we've dug. Never have we walked the same path twice and it's always an adventure.
Phillippi Creek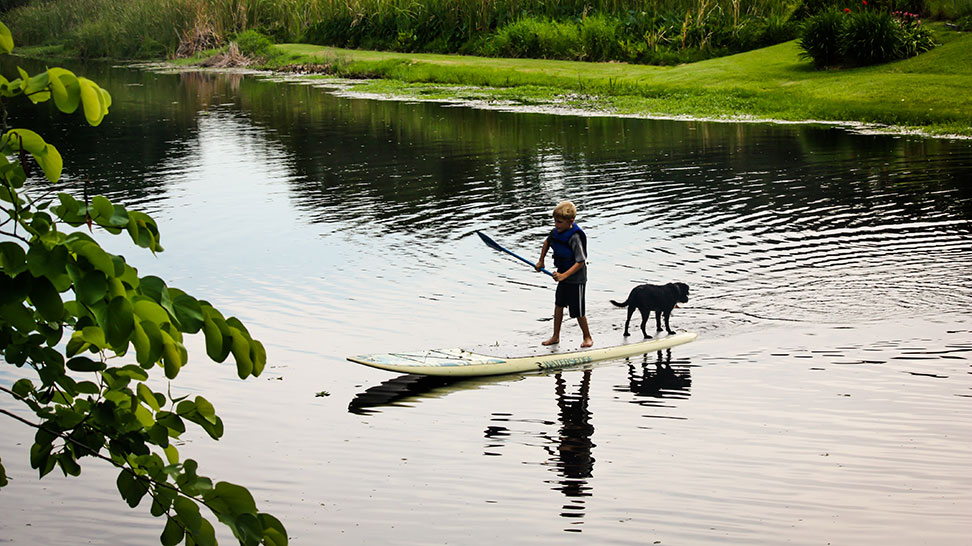 Continue your adventures with a jaunt on my favorite underappreciated waterway here in Sarasota, Phillippi Creek. Located alongside Pinecraft Park, it's a fantastic place to launch kayaks, paddleboards, canoes, or just fish. The water is brackish, a diluted version of the salt water coming into it from the Gulf of Mexico, so you may find yourself up close and personal with manatees, otters, snook, or alligators. Shorebirds and raptors surround the waters, looking for goodies. This far north, motorboats are not permitted, so it continues the quiet nature of the Pinecraft community where you began. The waters here are calm, quiet, and tranquil. The method of transportation is self-propelled. The pace is slow. The only thing missing is a slice of that pie.