Local Shopping For Small Business Saturday
Eight shopping districts of local storefronts to support Small Business Saturday this November
We've all heard of Black Friday and even Amazon Prime Day these days. We're well aware of the fantastic shopping deals they provide and one-day-only sale prices. However, in between those two days is another special day to shop, and that's Small Business Saturday. The weekend following Thanksgiving celebrates local makers and aims to entice shoppers to support small businesses over big chain retailers.
Luckily, if you find yourself in Sarasota County for that last Saturday of the month in November, there are at least eight different neighborhoods to hit with a plethora of local shops – who knows, you just may find a killer holiday gift for your Secret Santa.
Shopping Districts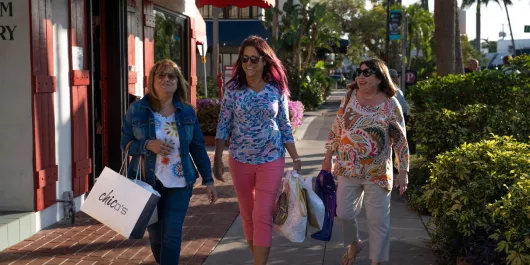 Lido Key
St. Armands Circle is an enchanting roundabout and island shopping center on Lido Key. Its fine shops and restaurants is set in a tropical paradise right off the scenic John Ringling Boulevard. Renowned for its continental flair and flavor, the circle is a super fun, open-air experience for window shopping (or actual shopping) the dozens of different storefronts all the way around.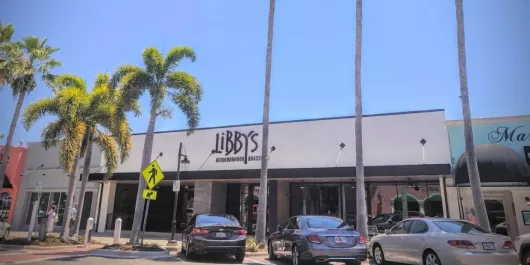 South Sarasota
Teeming with small businesses along Osprey Avenue, Southside Village (also known as Hillview) is a little hidden jewel in south Sarasota with a unique collection of eclectic shops and places to eat. Pop in and out of chic clothing boutiques, thrift stores, gourmet markets, trendy home decor stores, art galleries, jewelry stores and more.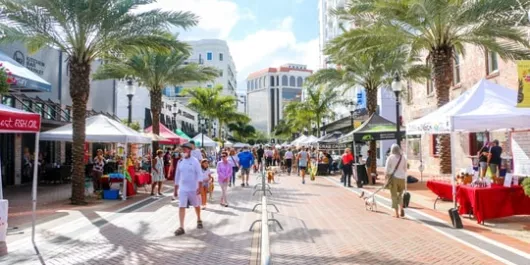 Sarasota
Shop, dine, enjoy and explore all downtown Sarasota has to offer along Main Street, Palm Avenue, First Street, Lemon Avenue and more. Browse the stores that catch your attention or enjoy window shopping! Specialty shops galore, a foodie's paradise, beautiful art galleries and so much more! And, since the Sarasota Farmer's Market is every Saturday, Small Business Saturday will have a whole new meaning downtown for local vendors and artisans set up with an array of home goods, plants, provisions, art, jewelry and more.
Downtown Sarasota
On the outskirts of Downtown Sarasota, Historic Burns Court hosts its own artsy, secluded vibe along Pineapple Avenue. With stylish women's clothing boutiques, antique shops, design ateliers, cafes and floral shops, Burns Court is a lovely afternoon jaunt to procure some new exciting items while admiring sidewalk art and murals.
5.
Historic Downtown Venice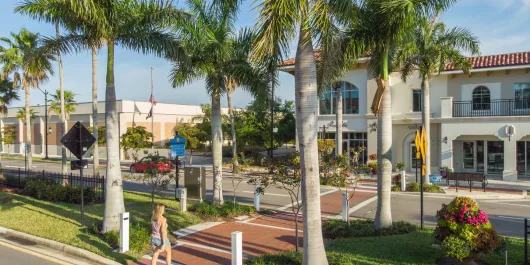 Venice
On both sides of Venice Avenue as well as the parallel Miami Avenue, you will likely have your hands full of bags strolling up and down these two streets. A hundred independently owned shops and boutiques line the avenues of the quaint Historic Downtown Venice, where you can find unique gifts, art, decor and many more interesting finds.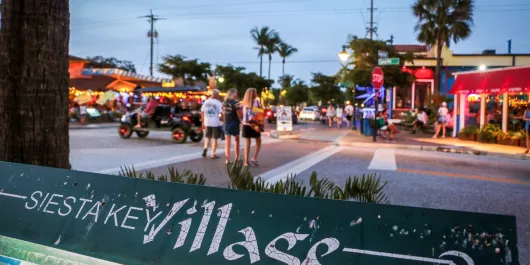 Siesta Key
Just off Siesta Key's famous beach, stumble upon quaint eateries, shops and boutiques, which offer everything from beachy clothing, footwear, bathing suits, souvenirs, kitschy gift items and more. This walkable and picturesque stretch of Ocean Avenue is a stone's throw from the sand and a longtime shopping and dining staple after a long day at the beach.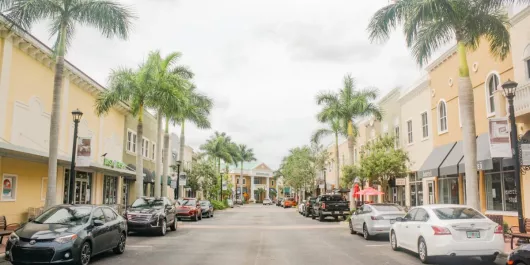 Lakewood Ranch
Further inland from the beaches and keys, find the quaint downtown of Lakewood Ranch and its very walkable Main Street. Here, you'll find eclectic boutiques and kitschy items for sale by local artisans and owners. A great place to stop and have lunch, meet locals and enjoy the sunshine.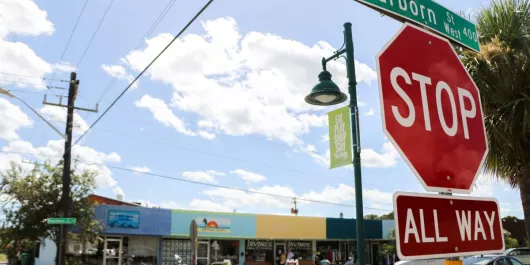 Downtown Englewood
Over in Englewood, Dearborn Street is another great downtown place to roam down the road. Discover all sorts of places you might like to make your new haunts. Great thrifting, antiquing, shopping and fun hangouts await you down on the artsy street of Dearborn.