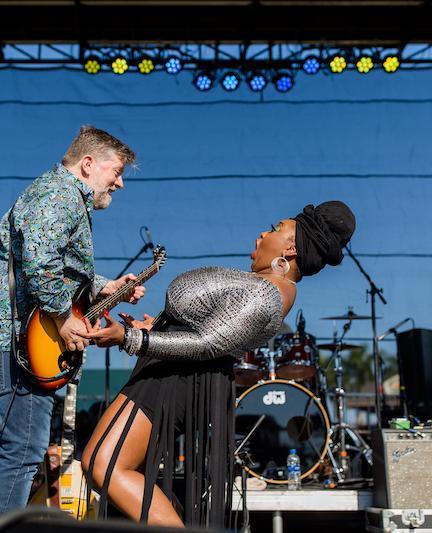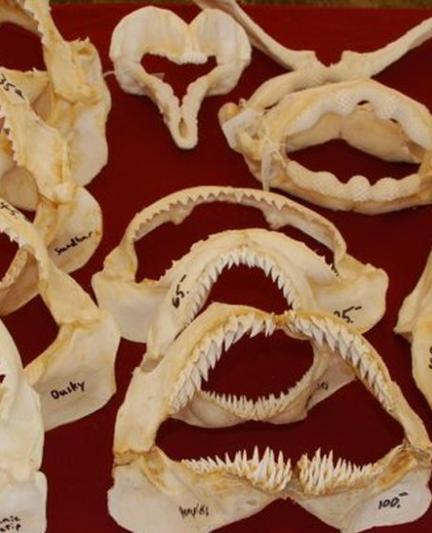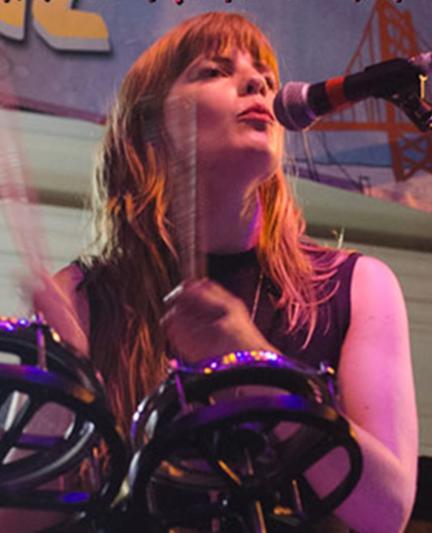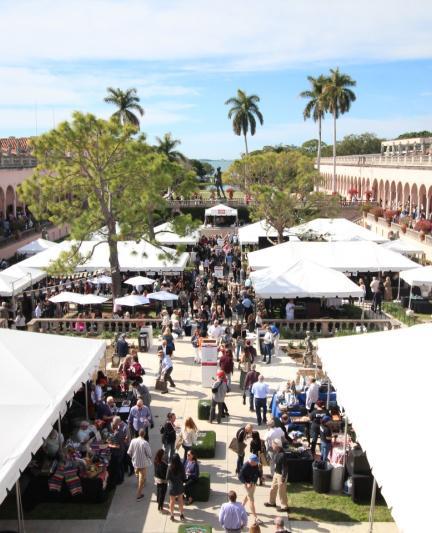 It's Festival Season on the Suncoast
It's all happening on Florida's Gulf Coast this spring. Don't miss a beat!
From blues and jazz festivals, film screenings and tennis competitions, to food and wine tastings, an annual PRIDE festival and a day dedicated to shark teeth—spring is where it's at on Florida's Cultural Coast®! Whether here for spring break, a weekend trip or a local looking for some fun, there is ample opportunity to find something exciting happening in Sarasota County this 2023 season.
Downtown Sarasota Blues Festival
Friday, March 3 – Sunday, March 5
If enjoying good food and listening to great live music sounds like a solid weekend to you, head to the Downtown Sarasota Blues Festival at J.D. Hamel Park. This event is free to the public to attend and is pet-friendly! Save your appetite for a diverse menu of barbeque and meat dishes (along with vegetarian and seafood options) all cooked fresh on-site by local restaurants and food purveyors. Meanwhile, enjoy live musical entertainment with on-stage performances by creative and talented musicians from both the local and regional circuits. During performance breaks, shop the outdoor marketplace of fine arts, crafts and select products.
Cirque des Voix®: Circus of the Voices
Friday, March 10 – Monday, March 13
Cirque des Voix® (aka Circus of Voices) is Key Chorale's dynamic collaboration with The Circus Arts Conservatory at the iconic Sailor Circus Arena. Experience this unique fusion of the circus and musical arts in a performance unlike any other. Become a spectator of world-class circus artists, combined with the 100+ voices of Key Chorale and the musical mastery of the 40-piece Cirque Orchestra. It will surely be a night to remember!
Party on the Pass
Saturday, March 11
Join Mote Marine Laboratory & Aquarium on City Island for its annual and highly-anticipated Party on the Pass—a casual night of food, fun and fundraising to benefit Mote's marine animal rescue, rehabilitation and release programs. Guests will enjoy lite bites at food stations from the area's best restaurants as they party the night away.
Sarasota Jazz Festival
Monday, March 13 – Saturday, March 18
Presented by the Jazz Club of Sarasota, enjoy live music in and around the University Town Center—including the UTC Jazz Trolley Pub Crawl at the UTC Mall and a Jazz Film Nights at Nathan Benderson Park. Ticketing and festival info, including schedule and performers, can be found on the Sarasota Jazz Festival website.
Sarasota Film Festival
Friday, March 24 – Sunday, April 2
Back for its 25th anniversary, the Sarasota FIlm Festival will hit the big screens in Downtown Sarasotas's Rosemary District. Emphasizing the best in cinema alongside exciting programs and events, catch any number of 200 films screened each year—including features, documentaries, shorts and kid-friendly picks. Different memberships and passes are available for cinephiles to attend.
Elizabeth Moore Sarasota Open
Friday, April 7– Sunday, April 16
If you're a fan of tennis and elite athleticism, you do not want to miss the Sarasota Open, one of the top Challenger Events of the ATP Calendar, at Downtown Sarasota's Payne Park Tennis Center. Events kick off the weekend of the 7th, with the tournament taking place on the week of the 10th. Tickets are now available, in addition to VIP lounges.
Forks & Corks Food and Wine Festival
Thursday, April 20 – Monday, April 24
With a variety of different events over the course of five days, including Master Classes and wine pairing dinners, foodies near and far flock to Sarasota for one of the biggest food and wine festivals in Florida. Hosted by the Sarasota-Manatee Originals, the main event of Forks & Corks Festival is the Grand Tasting, which takes place every year at The Ringling Museum. Showcasing Sarasota's locally-owned restaurants along with wineries and winemakers from all over the world, stations are set up for guests to have their fill of delicious bites while swirling glasses of fine grape juice.
Suncoast Boat Show
Thursday, April 20 – Saturday, April 22
Make your way down to Bayfront Park for a beautiful boat show at the luxurious waterfront of Marina Jack. The annual Suncoast Boat Show includes cruisers, runabouts, center consoles, motor yachts and more. Shop tents full of electronics, accessories, jewelry, art and clothing all in a festive atmosphere with food, drinks, music and more. Meanwhile, Captain Don will host demos of fishing techniques and showcase fish species for the kids. Get your tickets here!
Venice Sharks Tooth Festival
Saturday, April 22 - Sunday, April 23
A greatly-missed event for locals and visitors alike, Venice's Sharks Tooth Festival is finally back after multi-year hiatus. Located at Centennial Park in Historic Downtown Venice, enjoy live music, food trucks, educational speakers, merchandise and fossil vendors, a kids corner and more. Admission is free and open to the public. Visit the festival's website for further event details.
Annual Downtown Sarasota Craft Festival
Sunday, May 7 – Monday, May 8
This popular craft festival has garnered crowds of fine craft lovers each year. Taking place in the heart of Downtown Sarasota, discover a variety of jewelry, pottery, ceramics, photography, painting, clothing and much more. There will also be an expansive green market with plants, orchids, exotic flora, handmade soaps, gourmet spices and freshly popped kettle corn.
PRIDE | BE Fabulous Arts & Music Festival
Saturday, May 13
Formerly known fondly as the Harvey Milk Festival for over a decade, the event has since changed its name to further grow its mission and amplify the voice of Sarasota's LGBTQ+ community. For a magical time, head to Rosemary District for PRIDE | BE Fabulous and its colorful block party festivities. Hosted by the Fabulous Arts Foundation, there will be multiple local vendors and LGBTQ+ music acts coming from all over to Sarasota.
Myakka River Blues Festival
Monday, May 31
Don't miss the 11th annual Myakka River Blues Festival, held every Memorial Day at local touchstone, Snook Haven Restaurant. Tucked away on the banks of the Myakka river in a true Old Florida setting, enjoy authentic Southern cooking paired with the sounds of true traditional blues tunes from local musicians. Follow the Facebook page for further event details closer to the date.