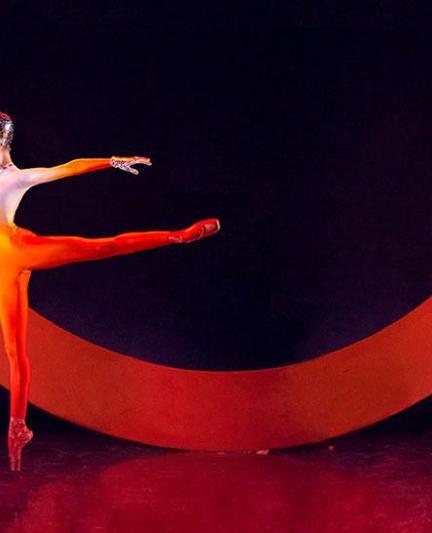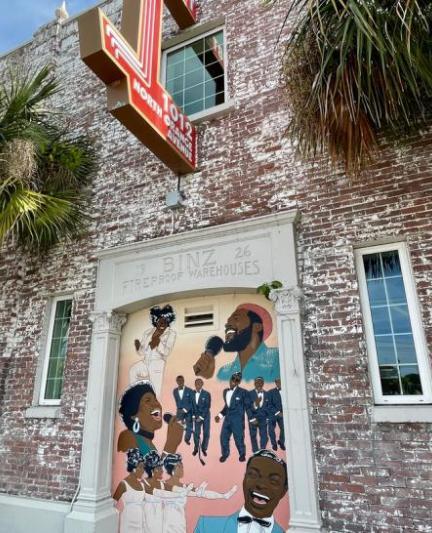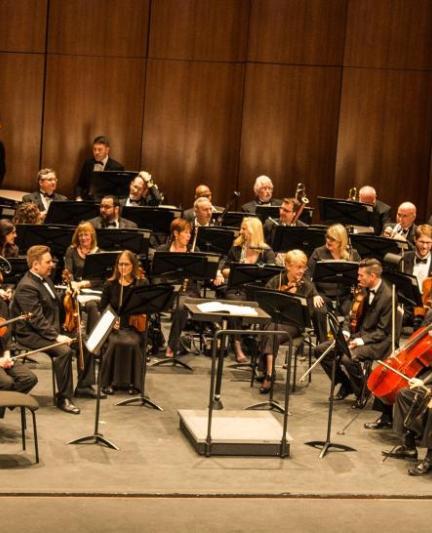 2023-2024 Performing Arts Season Heats Up
Here's a taste of what's on stage throughout Sarasota's world-class theater scene this fall and winter.
Celebrate the kick-off of the performing arts season with the high-spirited, uplifting songs from the singers and dancers of downtown Sarasota's Westcoast Black Theatre Troupe. Its 24th season will be a celebration of all things that are "Simply the Best!" – offering fan favorites as well as new pieces leaders hope will become favorites. Opening the season is Once On This Island, based on the novel, My Love, My Love by Rosa Guy and showcases Caribbean rhythms and instruments as well as music and lyrics by the Tony Award®-winning musical team behind Ragtime.
Other live features this season include A Soldier's Play, Ruby, Marvin Gaye: Prince of Soul and the holiday show, Joyful! Joyful! (which will only run the month of December). The season runs from October 11, 2023 through May 26, 2024, and all performances take place in WBTT's Donelly Theatre. Subscriptions and individual tickets are now available. For more information, visit their website.
The iconic purple building on Sarasota's beautiful bayfront announced its 2023-2024 Season Subscription Series, featuring the biggest Broadway series yet with six Tony Award®-winning shows and seven Van Wezel Premieres. Highly-anticipated shows starting this fall and winter include Pretty Woman: The Musical, The Cher Show, Hadestown and more!
Patrons are now able to reserve their subscriptions for the upcoming season. There are three Broadway subscription packages available: the "Full Subscription" featuring all eight Broadway shows, the "Hamilton + Six Subscription" featuring Hamilton and six other shows of your choosing, and the "Make Your Own Series Subscription" featuring four or more shows of your choosing, with the exception of Hamilton. Subscription packages are available for purchase online or by calling the box office at 941-263-6799.
The historic theatre neighboring The Ringling museum announced it 2023-2024 six-show season to include Crazy For You, Inherit The Wind, the Alley Theatre's world premiere production of Born With Teeth, Intimate Apparel, Dial 'M' For Murder and the Theater Latté Da world premiere of Twelve Angry Men: A New Musical. The season kicks off November 15 with the Tony Award®-winning, toe-tapping, romantic comedy, Crazy For You (which runs through January 4) and features iconic songs and spectacular dance numbers.
Subscriptions are now on sale for Asolo Rep's 2023-2024 season, including a six-show package. You can order online or call the box office at 941-351-8000 for tickets.
Though the Venice Theater's Jervey Theatre is still damaged by Hurricane Ian and won't reopen until summer 2024, there is plenty to see this coming season in its Raymond Center and Pinkerton Theatre. From newer musicals like Jimmy Buffett's Escape to Margaritaville to annual favorites like A Christmas Carol, from the outrageous musical satire Reefer Madness to historical one-person plays about Harry Truman and Mark Twain. Also playing is The Addams Family musical based on the comic famous strip; Golf With Alan Shepard, a play offering a sardonically humorous look at grumpy old men in a grumpy round of golf; Reefer Madness, a campy, over-the-top musical for adults poking fun of the 1936 cult film; and many more!
Three different subscription packages are on sale now and can be purchased online or by calling the box office at 941-488-1115.
Over at downtown Sarasota's historic Sarasota Opera House, an exciting new season will include four exciting opera productions, with one company premiere, a revival of a Sarasota Opera favorite and two works that have not been given in more than a decade. There will also be a return of a favorite concert, The Music of Giacomo Puccini, highlighting the ongoing partnership with Sarasota Orchestra, and the industry-leading Sarasota Youth Opera production of The Little Sweep.
Subscriptions for the 2023-24 season are now available for purchase or renewal online or at the box office. Single tickets for the season will go on sale on September 1, 2023. For more information on the next season, contact the Sarasota Opera box office at 941-328-1300.
With world premieres, company premieres and works by renowned choreographers and some Sarasota favorites, Sarasota Ballet promises an unforgettable season with an exciting range of repertoire – including many ballets by some of the most celebrated and prestigious choreographers and composers of the ballet world.
Some highlights of the 2023-24 season include The Art of War, Theme and Variation, Who Cares?, Emeralds The American, In the Upper Room, Salute, Varii Capricci and more! Subscriptions are now available for purchase for the season. For more information and to purchase tickets, visit the company's website or call the box office at 941-359-0099.
Presenting its blockbuster 50th anniversary concert season from November 2023 to April 2024 at the Venice Performing Arts Center, The Venice Symphony has added Saturday night performances to every concert weekend. The season kicks off on November 17th with A Symphony Fantastic!, followed by an always sold-out showing of its A Holiday Spectacular. Additional concerts include Tall Tales and Treasure, Arabian Nights, Disney's Maestro: A Tribute to Alan Menken (an American composer, pianist, music director and record producer – best known for his scores/songs for Walt Disney film) and more!
Season subscriptions and packages are available now. Brochures and order forms are available in The Venice Symphony office or you can download and fill out a 2023-2024 Season Subscription Order Form here.