Unexpected Florida: Sarasota offers a taste of Amish life in Pinecraft Community
Within the city limits of Sarasota lies Pinecraft, home of the snowbird community to many Amish and Mennonites
FOR IMMEDIATE RELEASE
Joel Kaiman, [email protected]
Katie Neumann Weeks, [email protected]
407-977-5004
Nate Sweetman, [email protected]
941-955-0991 Ext. 116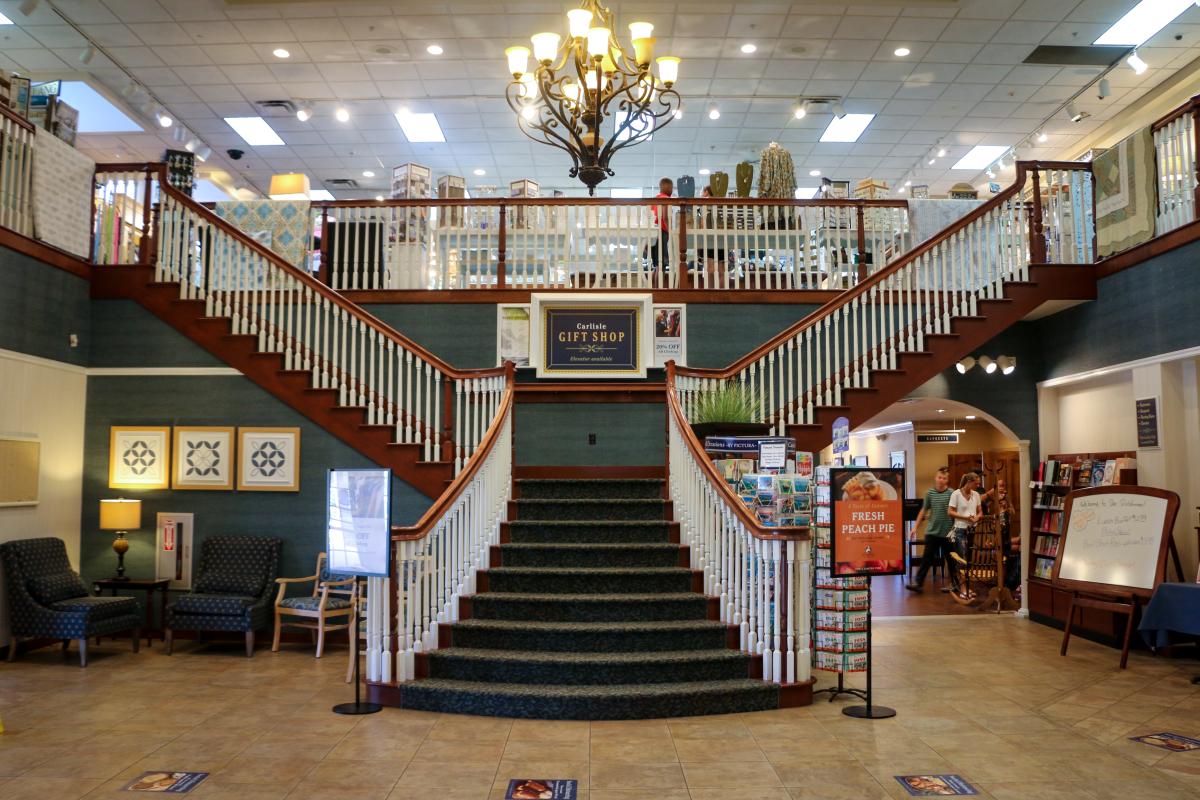 SARASOTA, Fla. (April 20, 2022) – Just minutes from the world-class beaches and cultural offerings of Sarasota County on Florida's Gulf Coast, is a unique community unlike any other in Florida. The small working neighborhood of Pinecraft is a popular home and snowbird community to many Amish and Mennonites. Visitors are welcome to experience a taste of the Amish life through popular restaurants, fresh food markets and charming shops.
Visitors to Pinecraft will know they've arrived upon seeing large populations of men and women dressed in traditional Plain clothing and prayer coverings, riding large-wheel adult tricycles with baskets - a replacement for horse-and-buggy transportation, which is not allowed on city streets.
The history of the Amish in Sarasota dates to the 1920s when Amish and Mennonite farmers were lured to Sarasota for agriculture and to grow celery, a common Amish crop. They found the soil was unsuitable for celery crops, but the weather enticed them to stay or visit regularly. Eventually, they established the Pinecraft community.
An unexpected contrast from the bars and other amenities just miles away, the walkable neighborhood is stroll-friendly for visitors seeking a change of pace from busy city streets. Among the activities visitors can enjoy at Pinecraft are savoring a meal at one of the community's popular restaurants, shopping at the markets and local shops, or catching a live theater performance during the winter season at the community hotel.
Stay:
Although Pinecraft is easily accessible from anywhere in Sarasota County, the Carlisle Inn & Conference Center Sarasota, offers visitors a chance to stay in the heart of the community. The hotel prides itself on providing guests an experience that celebrates the traditional values, simple comforts and rural charm of the mid-western Amish and Mennonite communities. Amish and Amish-inspired art and quilts decorate the walls. Amish events such as large knitting workshops are hosted in its conference center. The hotel presents seasonal theater performances as well.
Dine:
Traditional Amish family and buffet-style restaurants Der Dutchman and Yoder's Amish Village serve classic comfort food and toothsome bakery pastries. Lines snake out the door of these restaurants open Monday through Saturday. Yoder's is considered a Sarasota institution, opening in 1975, and popular with non-Amish visitors for its juicy fried chicken, savory pot roast and daily baking of more than 100 fresh pies with over 25 varieties. Der Dutchman offers scratch-made breakfast, lunch and dinner including their signature Noodles Over Mashed. Both are noted for their bakeries featuring famously giant pie slices.
Travelers will want to save space to indulge at the local ice cream shop Big Olaf Creamery. Big Olaf Creamery has been family-owned and operated for 25 years, serving handmade ice cream in batch freezers just like the good old days!
Shop:
Visitors can treat themselves to Amish gifts and groceries at the gift shop, deli and produce market at Yoder's. Carlisle Gifts offers a wide selection of unique gift items.
Those looking to find high quality wood Amish-made furniture can do so at DutchCrafters, while quilters can stop by Alma Sue's Quilts for custom, hand, and long arm quilting services.
Activities:
Pinecraft Park is bustling with activity, featuring shuffleboard, horseshoes, and sand volleyball matches throughout the day.
Pinecraft is a great place for an afternoon walk or bicycle ride. The community is a small area of about 500 small homes with plain and quaint exteriors in a planned grid at the intersection of Beneva Road and Bahia Vista Street.
Visitors looking to experience an unexpected side of Florida at Pinecraft can visit www.VisitSarasota.com to learn more and begin planning their trip.
About Sarasota County
Situated on Florida's Gulf Coast, Sarasota County welcomes more than 2.7 million visitors annually. Within its 725 square miles, the county serves up a diverse menu of cultural and recreational activities and attractions, including award-winning dining, world-class fine arts and performing arts, professional and amateur sports and the area's circus heritage. Vacationers can enjoy city life in downtown Sarasota, revisit old Florida in Englewood and Venice, enjoy some of the best beaches in the U.S. on Siesta Key and Longboat Key, or play in North Port's many parks and waterways. Sarasota County is perhaps best known for its 35 miles of pristine coastline in addition to 6 barrier islands, delivering options for beach getaways that are unrivaled almost anywhere else in the U.S., including Siesta Beach, named the No. 1 beach in the country and No. 11 in the world in TripAdvisor's 2020 Travelers' Choice Awards – the third time it has held the national title. To learn more, visit www.visitsarasota.com. Connect via Facebook, Twitter, YouTube and Instagram.
# # #