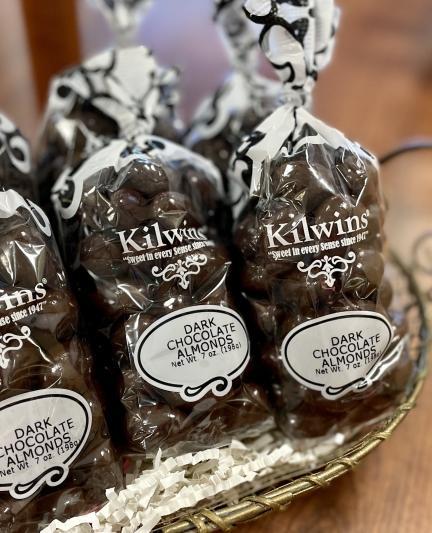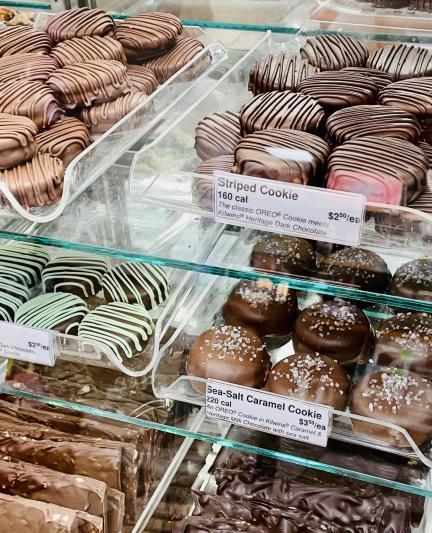 A Sweet Tooth's Chocolatier Guide
Get your cocoa fix in Sarasota this Valentine's with a guide to sinful, local chocolate shops
There's no better day on the calendar year to indulge in a decadent assortment of chocolates than on February 14th. Dark, milk, white, candied, crushed, dipped and drizzled—whichever your guilty pleasure on Valentine's Day (or any day for that matter), Sarasota just so happens to be a confection destination of perfectly packaged treats to surprise your sweet-toothed S.O.
Locally-renowned for creating beautiful, handmade goodies using fine chocolate and locally sourced, gourmet ingredients to create its artisan flavored truffles, hot chocolate bombs and olive oil chocolate bars.
A premier local and imported chocolate and sweets store, carrying a vast assortment of chocolates and candies wall-to-wall from all over the world, as well as serving coffee and cappuccinos.
A chic, artisan chocolate shop in the heart of downtown Sarasota, Noela uses the finest chocolate and ingredients from around the world to create seasonal flavors and collections. Boxed selections range from fun to fancy and always with a personal touch.
Located at the shopping mecca of University Town Center, find hand-painted gourmet chocolate from acclaimed chef Norman Love. From bonbons, truffles and chocolate bars, Norman's come beautifully packaged, preservative-free and guaranteed to wow.
A hidden neighborhood gem, Pavé's luxury, European gourmet chocolates range from milk chocolate, dark chocolate, white chocolate and chocolate mixed with nuts uniquely wrapped in handcrafted packaging—a delightful surprise along with of its other fine gifts you leave with for your special someone.
This South Sarasota shop has an avid local following for its delicious chocolate bark, best described as a big chocolate bar with an array of other ingredients mixed and baked in such as roasted nuts, sea salt, candies or dried fruit. And thus, a very cool, personalized gift idea for your Valentine.
Starting with bricks of chocolate as the foundation, Kilwins makes over 75 different hand-crafted products. From clusters and barks to brittles, sea foam, tuttles and truffles, Kilwins makes it all by hand. Find this famous family-owned confectionary at St. Armands Circle, Siesta Key, Venice and the new Waterside Place in Lakewood Ranch.
If you happen to be in the North Venice area, make your way to Gabriella's for some red-hearted Valentine's Day gifts. From a dark chocolate heat tower to the classic box of assorted chocolates that come in the shape of a heart, this quaint family confectionary embraces the essence of the Feast of Saint Valentine.