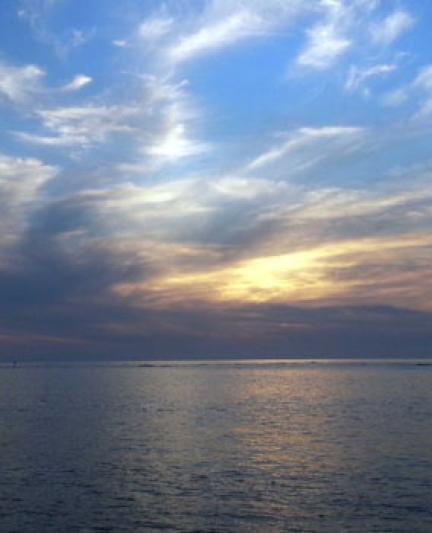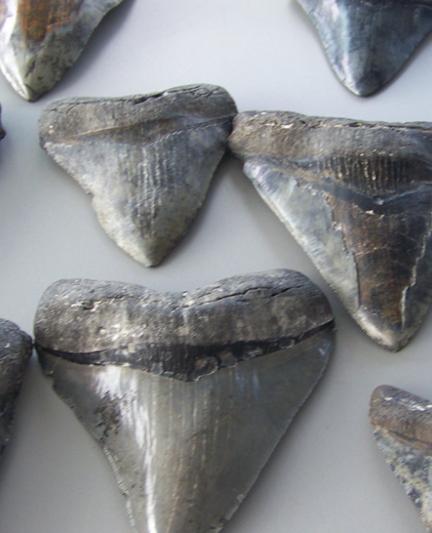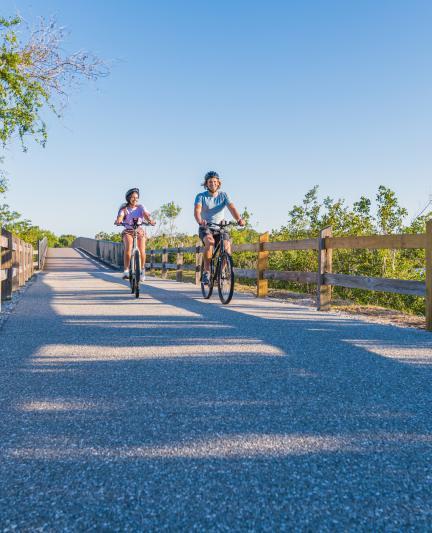 Itinerary: Fun, Free Things to Do in the Sarasota Area
Who doesn't love free?! Fortunately, there's no shortage of fun, free things you can do here.
Whether you want arts and culture, sunning and swimming on the beach, or other outdoor activities, Sarasota has you covered. Here's your itinerary for fun, free things to do in Sarasota.
Day 1
Ringling Museum and Grounds—Free on Mondays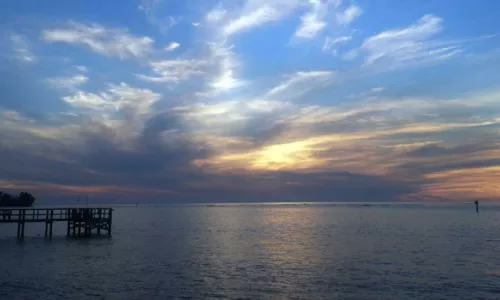 Sarasota is home to The Ringling, a world-class museum of art and circus history. The Ringling also has beautiful Bayfront Gardens right on Sarasota Bay, where you can find Ca' D'Zan, the one-time home of circus magnate John Ringling and his wife Mable. Although there's usually a charge for admission to The Ringling, the Museum of Art and Bayfront Gardens are free on Mondays. After you check out European paintings and any current exhibitions at the Museum of Art, make sure to walk or take the tram to the outdoor patio for Ca' D'Zan during your visit. There's a stunning view of Sarasota Bay, and you'll want to take endless pictures of the home's ornate architecture. Also on the grounds are a playground and a rose garden. Don't miss window shopping at the gift shop on your way out of The Ringling!
Watch a Sunset at the Beach
One of the most popular things to do in Sarasota happens to be completely free. Head on over to one of Sarasota's beautiful beaches, like Siesta Key or Lido Key, to watch the sun go down. It's always a bonding experience with fellow beach-goers as you watch the sun make its way down the horizon. Sunset evening skies are awash with red, orange, pink, blue and gray, along with white clouds. When you've got the beach in view as well, it's a perfect combination. Bring a towel or beach chair so you can relax and watch the sunset in all of its glory. Check online to confirm what time sunset will be, as it varies year-round.
Day 2
Search for Sharks' Teeth on Venice Beach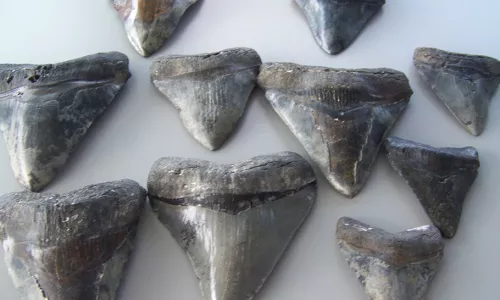 Venice Beach is called the Shark Tooth Capital of the World because of the multitude of sharks' teeth that have washed ashore in the area over millions of years. The best time to go shark tooth hunting is in the morning and during low tide. Start off your day at Venice Beach or nearby Caspersen Beach. Don't be surprised to find fellow shark tooth hunters combing for teeth both on land and in the water. Use your hands or a "Florida snow shovel" (aka a sand sifter) to scoop up shell fragments. Look for tiny black or brown fragments, as they could be fossilized shark teeth. Although you can rent a "Florida snow shovel," you also can use any other similar item, such as that colander for draining pasta in your kitchen. While at Venice Beach, don't miss the chance to walk on the pier and get a birds' eye view of the Gulf of Mexico. If you're traveling with your canine best friend and would rather do something fun with your best pal, Brohard Paw Park and Beach for dogs is right in the same area.
Window Shop at St. Armands Circle
St. Armands Circle attracts visitors from around the world with its restaurants, stores and European-style statues. In fact, St. Armands Circle has a European feel and is literally in the shape of a circle home to more than 100 businesses. If you're looking to keep things fun and free, you can spend some time window shopping. Check out clothing, souvenirs, specialty chocolate, jewelry and lots more. Here's a bonus: Some of St. Armands' specialty food businesses give out free samples of items like fudge. Talk about a sweet treat!
Walk or Take a Class Along The Bay
The Bay is a newer Sarasota attraction, and it includes 53 acres of city-owned land along Sarasota Bay. The Bay continues to add new attractions, focusing on park space as well as free programs and events.
While visiting The Bay, check out the butterfly garden, playground, its walkways and much more. Along The Bay's walkways, you'll get a closer view of other popular Sarasota sites like the Van Wezel Performing Arts Center. This map will help you pick out where you want to go. One other cool thing about The Bay: It hosts free events and classes each week, like yoga classes, movie nights and dance lessons.
Day 3
Bike or Walk The Legacy Trail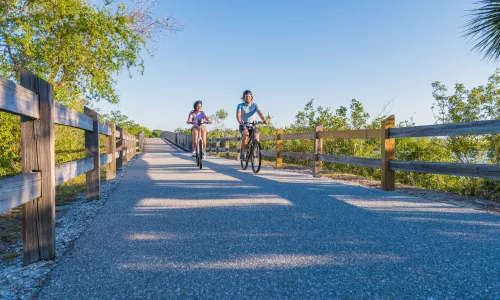 Sarasota's Legacy Trail is a 20-mile trail connecting various parts of the county, and it's a popular way to be outdoors, get some exercise and discover more of Sarasota. You can hop onto Legacy Trail at a variety of trailheads around the county, including the Venice Train Depot, Payne Park, Nokomis Community Park and many more. Whether you want to stroll for a mile or bike the whole trail, you can customize your experience along Legacy Trail. If you're traveling with your favorite canine friend, he or she can come along, too!
Beach Time
With more than 35 miles of coastline, you could basically throw a dart and find a beautiful beach to enjoy for free in Sarasota County. Make the most of your third day of fun, free activities by choosing a new beach to discover, including Lido Key, Siesta Key, Nokomis Beach or another beach you'd like to try.
Additional Ideas
Here are a few other possible fun, free things to do in Sarasota depending on when you are visiting:
Siesta Beach Drum Circle
Feel the beat while watching the sun set at Siesta Beach on Sundays. Its weekly Siesta Beach Drum Circle has welcomed visitors since 1996. The party starts about an hour before sunset. All are welcome!
Fresh Fridays Sarasota
On the first Friday of each month, Fresh Fridays Sarasota welcomes you to downtown Sarasota with live music, light displays, and lots of merriment. You can find out more details here.