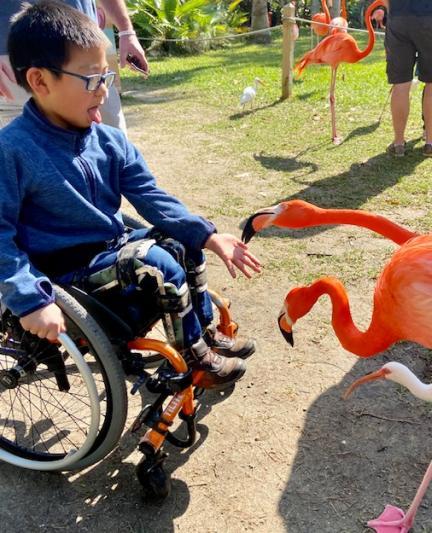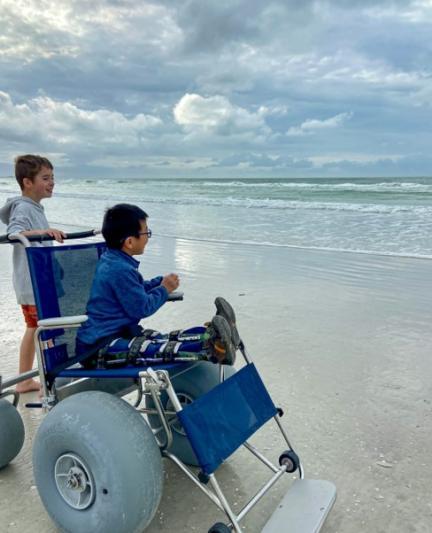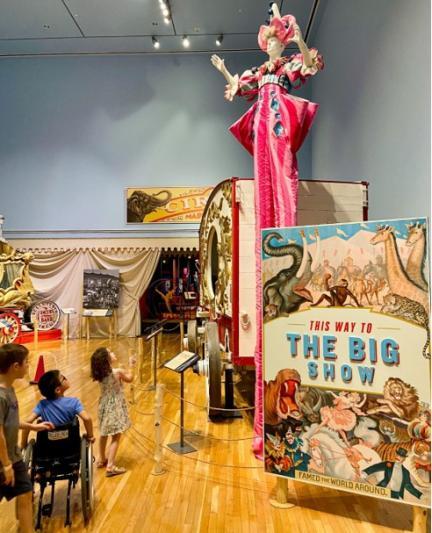 Itinerary: Wheelchair-Accessible Sarasota for Families
Jennifer Allen is the writer behind Wonders Within Reach, a travel blog for families with disabilities. The following article is based on her Sarasota travel experiences.
There's nothing better than a family beach trip! Sarasota is not only one of the best beaches for wheelchair users that we've ever found, it's also one of the best beaches in the U.S. overall. Sarasota is known for its white sands, crystal waters and vibrant sunsets, so I was overjoyed to find that it's also wheelchair accessible. I recommend extending your stay to soak in the magic of the Florida sun and to try out as many of the top-notch culinary experiences as you can, but here is a perfect three-day itinerary to get you started!
Day 1
Beach Day at Siesta Key
The beach is obviously central to the Sarasota experience, so don't skip it!
Start your morning at the Toasted Mango Cafe on Midnight Pass Road on Siesta Key. Order the toasted mango waffles, and I can almost guarantee it will be the best breakfast you've ever had.

Head to Siesta Beach's main entrance. Use the accessible parking spaces and ramps to access the beach easily.

Pick up your beach wheelchair from the beach concessionaire (first come, first serve, or you can plan ahead by calling 941-861-5000 or contacting the ADA coordinator at [email protected].

Spend the morning enjoying the sun, sand and beautiful sea views!

Picnic on the sand with lunch from the beach concessionaire, or pack your own favorites.

Take advantage of the accessible facilities, including clean, spacious, accessible restrooms to clean up before heading out.

Drive to St. Armands Circle and grab an ice cream from River Street Sweets (or a donut from Meaney's Mini Donuts, or whatever treat suits your fancy!) before enjoying all the boutique shops and galleries.

Wrap up your day enjoying the last bit of sunshine as you dine outdoors at The Columbia, enjoying yellow rice, Spanish-style seafood, fresh churros, Cuban coffee and family-made wines.
Day 2
Explore Sarasota's Attractions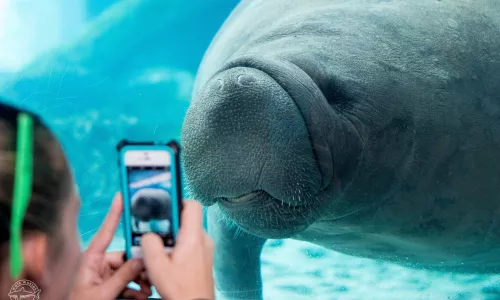 If you thought the beach was the only allure of Sarasota, you were mistaken. Sarasota is overflowing with nature, wildlife, circus culture and more.
Day 3
Downtown and Dining Delights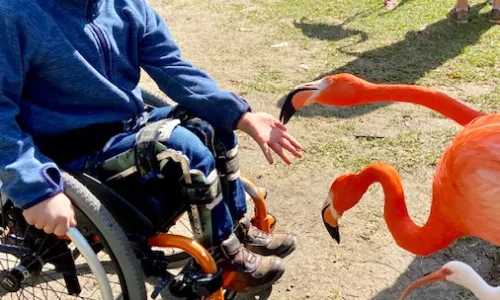 Start your day with good vibes and delicious food at Wink Wink Lounge. Try the cereal-coated and deep-fried French toast, or stick with a healthy energy avocado toast. (If you have a bonus chill day, the hotel that houses the restaurant has resort passes for its pool area, which includes a hot tub, a cold plunge, ping pong, cornhole and a poolside bar. Both the pool and the hot tub have chair lifts.)

Spend a laidback morning exploring Florida's native jungle, as well as international plant life, at Marie Selby Botanical Gardens. Play in the treehouse (accessible by elevator, but mention your interest at the front entrance for assistance), wander the mangroves and get in tune with yourself through the naturally made instruments throughout the gardens.

Head to Main Street to enjoy lunch at any number of delicious options.

Have dessert at Rise Up Cafe, run by people with intellectual and developmental disabilities and serving up delicious ice cream and handcrafted espresso drinks.

Enjoy the rest of your day at Sarasota Jungle Gardens. Interact with diverse wildlife and enjoy animal encounters, attend an educational show and plan to spend time interacting with the very friendly flamingoes.

Wrap up your trip with a taste of Lancaster County's Amish country at Yoder's - an authentic Amish restaurant right in Sarasota.
Remember to check with each attraction and restaurant for any updates on accessibility features, reservation requirements or operating hours before your trip. We had an excellent time at each of these destinations. Enjoy your barrier-free vacation in Sarasota!