COVID-19 Resources for Hospitality and Tourism Businesses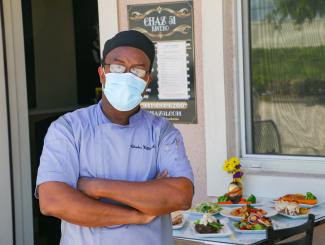 Florida's Plan for Recovery – Phase 3
Effective September 25, Florida entered Phase 3 of Governor DeSantis' Plan for Recovery, known as Safe. Safe. Smart. Step-by-Step. This phase is regulated by Executive Order 20-244.
Keep up-to-date with Executive Orders online via FLGov.com.
The CDC is another great resource for navigating your business during COVID-19. They have prepared General Business FAQs that are helpful.
Prepare and Prevent COVID-19 at Your Business
Florida Health has aggregated resources and recommendations for businesses and employers regarding COVID-19. They are the expert in preparing and preventing COVID-19 in the workplace. We highly advise local businesses to refer to Florida Health as you adapt your business to prioritize health and safety.
Florida Health has also prepared a variety of outreach materials that encourage safety protocols. These are free and easy to download so that you can use them in your workplace.
The CDC is another expert source for businesses and workplaces to learn about planning, preparing and responding to COVID-19.
For information about the COVID-19 vaccine registration process, please refer to Florida Department of Health in Sarasota County.
Visit Sarasota County Industry Zoom Meetings & Trainings
Along with leaders in our community and industry, Visit Sarasota County is engaging local businesses by aiding and educating, as applicable, regarding COVID-19.
To review that information, please log in to VSC's Partner Portal. The various presentations are located there via the Bulletins feature.